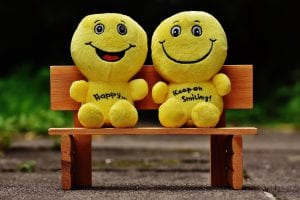 The LINC programme qualifies the graduate to become an Inclusion Coordinator in the early years setting that they work in. Part of the role of the Inclusion Coordinator is to support the inclusion of all children, and where needed, to initiate changes in the setting that will support each child's inclusion and participation in their ealy years enviornment. The role and function of an Inclusion Coordinator is outlined in greater detail below.
Role of an Inclusion Coordinator
Leading Inclusive Practise and Pedagogy
• Leading inclusive practise within the setting and providing information to staff and parents on the inclusion of all children.
• Fostering an inclusive culture within the setting through the sharing of knowledge and best practice.
• Supporting staff in the implementation of inclusive practices, by reviewing the learning environment to facilitate the needs of children of all abilities and backgrounds.
• Utilising Aistear and Siolta principles, guidelines and strategies regarding effective communication with children.
• Engaging with national and local developments related to inclusion in order to continue to lead inclusive practice within the setting.
• Engaging with ongoing Continuing Professional Development to ensure adherence to good practise within the additional needs sector.
AIMing for Inclusion
• Distributing information on the Access and Inclusion Model (AIM) to parents and staff.
• Assisting with applications for supports under AIM.
• Helping to develop strategies with Early Years Specialists to ensure all children and their families are supported.
• Supporting the transition of children to primary education with parents and other Early Years Specialists.
• Informing future practise by participating in any relevant evaluation or review of AIM.
Diversity, Equality & Inclusion Charter and Guidelines
• Promoting the National Inclusion Charter and Guidelines 2016.
• Supporting the setting to complete and regularly review its inclusion policy.
Views of Children and Parents
• Advocating on behalf of children and parents and using their feedback to inform inclusion policy and procedures within the setting.
The Leadership for INClusion in the Early Years programme, LINC, is a Level 6 Special Purpose Award. It is free to participate and each early years setting that employs a graduate from the programme qualifies for an extra €2 per week in capitation per ECCE child.
Applications open on the 12th of March 2018 and can be made online at www.lincprogramme.ie.
If you have any queries about the programme you can contact the LINC office on (061) 204545 or email linc@mic.ul.ie, alternatively you can click here to be added to our mailing list to receive updates by email.