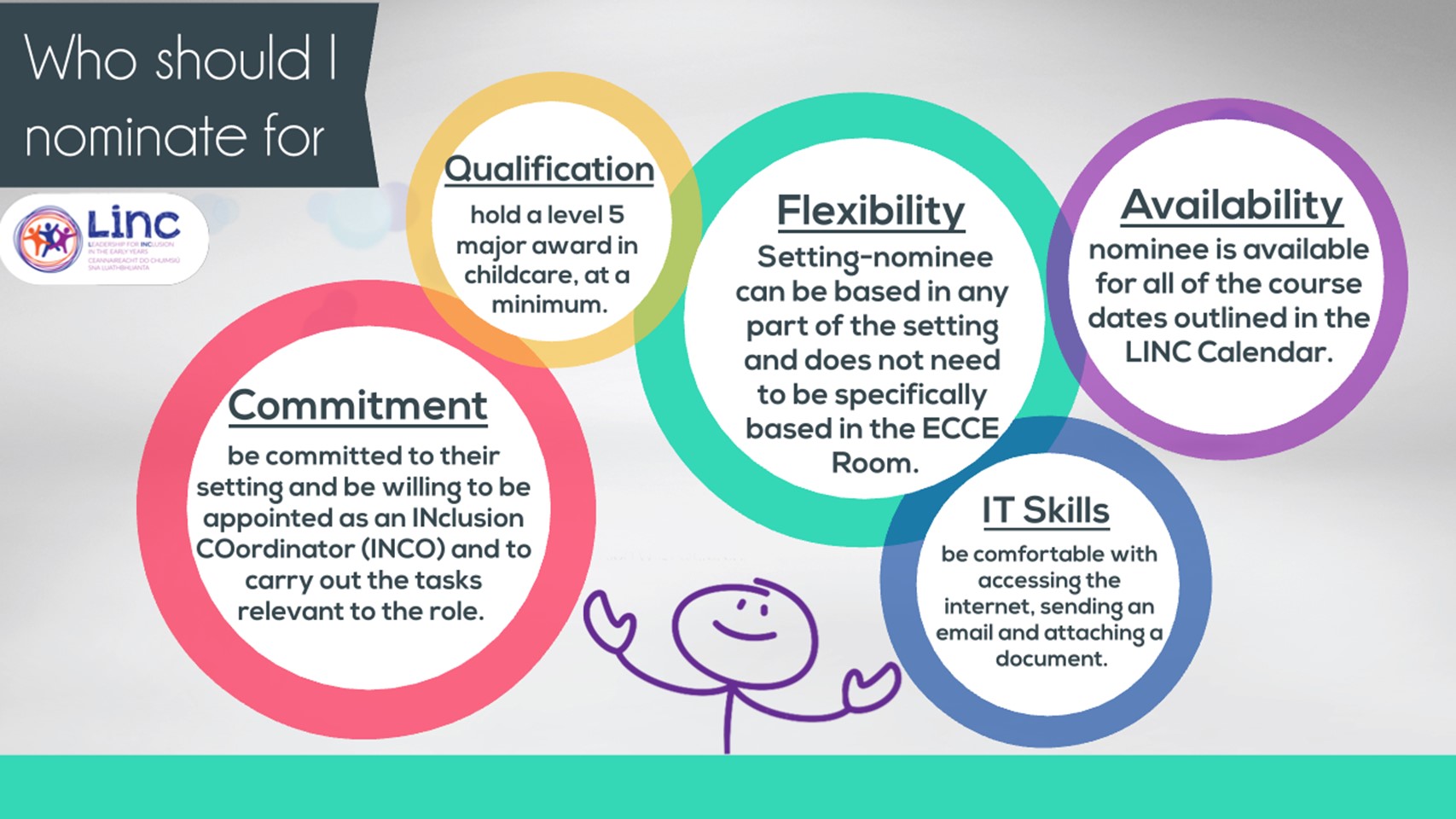 Who should I nominate for LINC?
This is a question that the LINC Team comes across regularly. There are five main questions for managers to consider before nominating an employee to participate in the LINC Programme.
1) Commitment: Is the staff member committed to their setting and are they willing to be appointed as an INclusion COordinator (INCO) and carry out the tasks relevant to the role? Are they committed to undertaking this course of study?
2) Qualification: Does the employee hold at least a Level 5 Major Award in Childcare?
3) Flexibility: Where does the individual work – they can be based in any part of the setting and not necessarily in the ECCE Room.
4) IT Skills: Are they comfortable sending an email, uploading and downloading attachments and accessing online lessons.
5) Availability: Is the person available for all the dates outlined in the LINC 2021/2022 academic calendar. This can be accessed here.
More information on who is eligible to apply for the programme can be found here.