In this week's LINC blog, graduate and INclusion COrdinator Josephine Thompson describes how she felt when she first started out in the role and how an initial meeting with her work colleagues helped her to find her feet.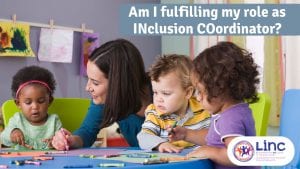 When I took on the role of INclusion COordinator (INCO) for my service I was really unsure about how I was going to carry out my responsibilities to ensure the best outcomes for the children, families and work colleagues who use the service. I felt I was heading into the unknown. Even though you have the LINC course under your belt you still question yourself, "am I doing this right?" and "where do I go from here?" I have always felt through a reflective open-minded practice we can provide an inclusive and diverse learning community.  After a lot of self-reflection, I felt the best place to start was to talk to the people who would be sharing this journey with me, my work colleagues.
To allow this inclusive practice to evolve within the service, it was crucial that my colleagues and I question our own attitudes and values  surrounding inclusion. This was to ensure we were providing the best opportunities and outcomes for all children and families that were attending the service.  By challenging our thinking on inclusion, and how it affects our practice, we were inspired to reflect upon how to provide a welcoming environment, our curriculum planning and above all building relationships and communication between all service users.  This led us to new emergent learning opportunities being identified through diversity and the world around us. Reflecting on our attitudes and values has allowed us to develop our awareness of inclusion and has given us an insight into the provision of an inclusive and quality community-based setting, where everyone is made feel they have a voice and are part of the service. If the practitioner feels they are respected and listened to, and their views, beliefs and culture are acknowledged within their workplace they feel empowered and respected. This encourages them to support an inclusive ethos within their daily routines and practices, benefiting all our friends that come to our learning community. Through self and group reflection my role of INCO has become much easier to perform and is so enjoyable and rewarding. I feel the INCO role is not mine solely, but that I share it with my colleagues, the parents, families and the children as they bring as much to the learning and outcomes for all users of the service as I do.
Having an initial meeting with my work colleagues was the best thing I ever did. I gained so much from listening to their feelings and ideas, and it helped me start on my own journey of being an INclusion COordinator with my two feet firmly on the road to wherever I need to go.
The LINC programme would like to express its sincere thanks to Josephine for sharing her experience with us. Applications are currently open for the programme and will close on April 4 2019, for more see www.lincprogramme.ie.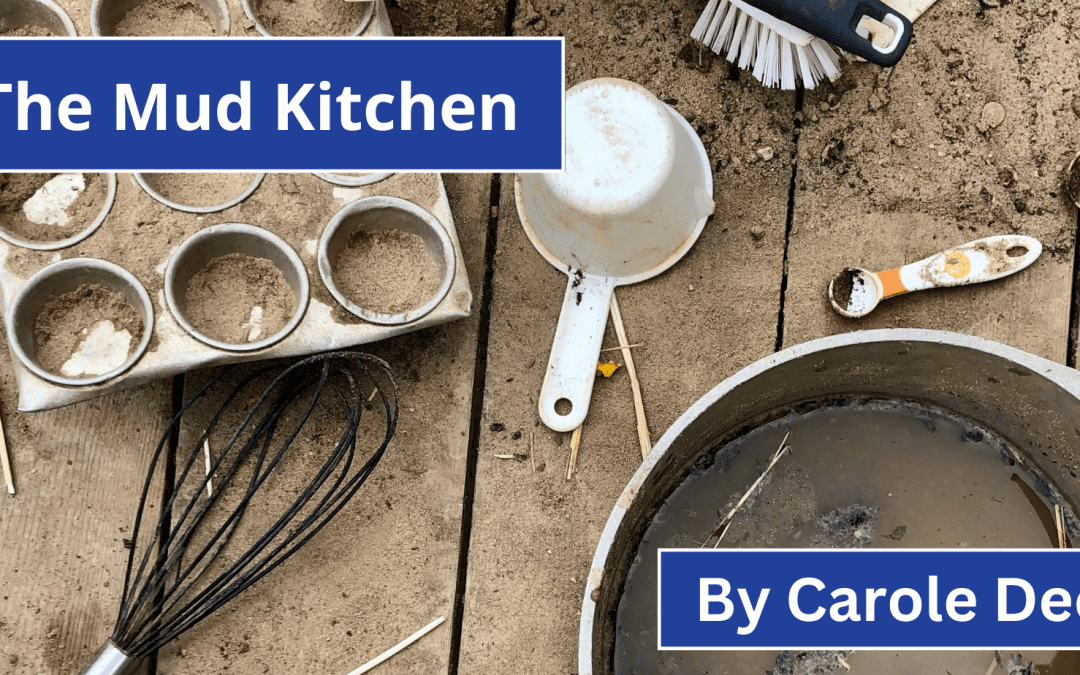 The Mud Kitchen In this edition of the LINC Blog, LINC Tutor Carole Dee describes how her Setting's Mud Kitchen encourages children's social and emotional development and provides endless opportunities for open ended, sensory play.The Mud Kitchen is without...
read more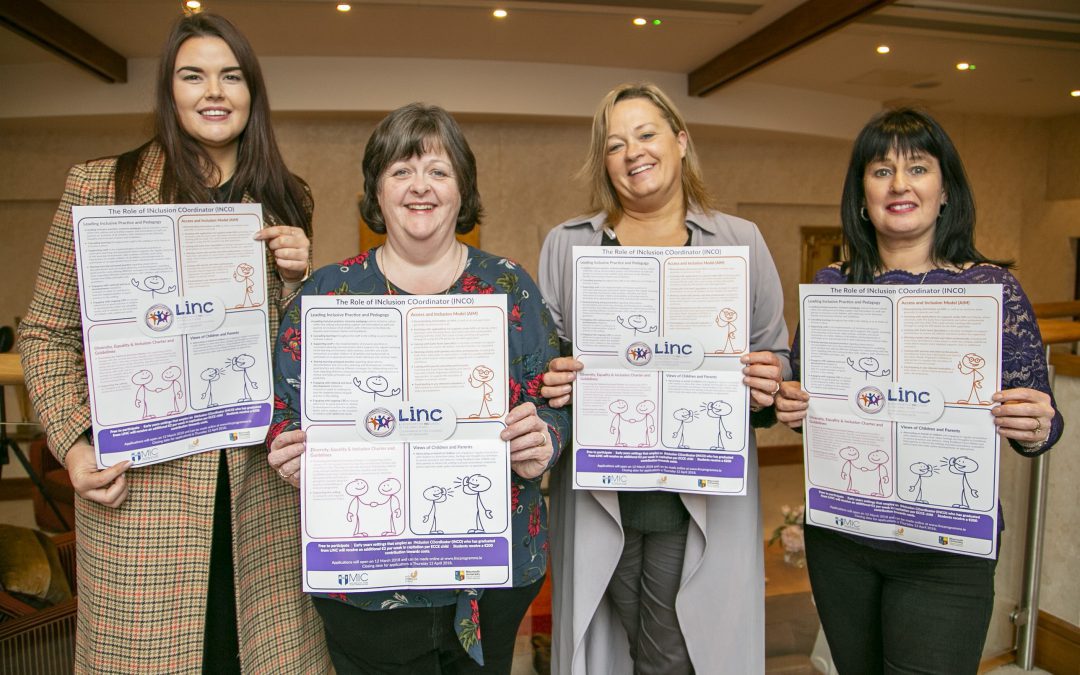 Minister O'Gorman commends the dedication of early years educators and encourages them to avail of the opportunity to apply for the award-winning LINC Programme.   630 places available nationwide as LINC Programme set to open for applications    The Leadership for...
read more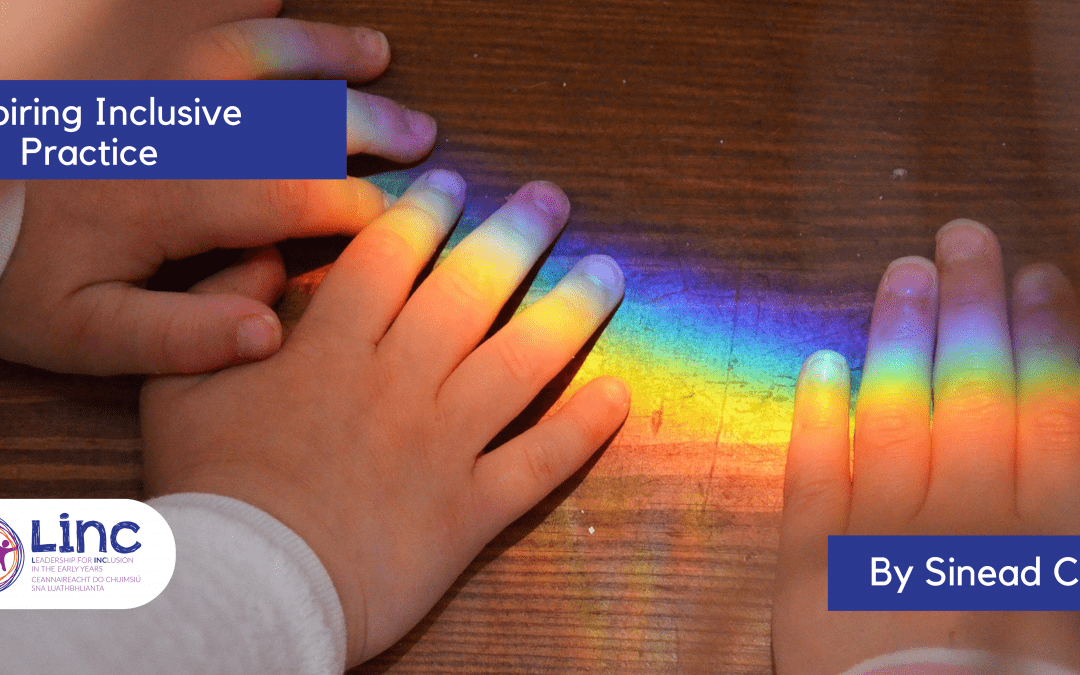 Inspiring Inclusive Practice In the edition of the LINC Blog, Inclusion Coordinator (INCO) Sinead Conran reflects on how her participation in the LINC+ CPD Programme and engagement in a Community of Practice with fellow INCO's has benefited her and her...
read more