Book Reviews: The Needs of Children and Einstein Never Used Flash Cards – How Children REALLY Learn
By Marie Doherty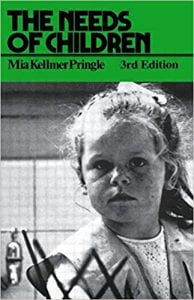 The Needs of Children is a wonderful little book written by Mia Kellmer-Pringle. I picked it up again recently and asked myself the question. How are we fulfilling these basic emotional needs within early years settings?
Mia Kellmer-Pringle claims that there are four significant developmental needs which have to be met from birth.  Children's need for love and security; new experiences; praise and recognition; and responsibility.
The book goes on to explain how these needs can be met and it makes for very insightful reading for any adult working with young children.
It emphasises how learning and emotions are so closely interwoven from an early age that they are almost inseparable. She stresses how the essential driving force of the will to learn has its roots in the quality of relationships available to the child from birth. This resonates with aspects of Aistear: the Early Childhood Curriculum Framework and Síolta: The National Quality Framework for Early Childhood Education. Relationships are a pre-requisite for learning.
In her concluding chapter she outlines ten child care commandments for parents and adults working with children
Ten Child Care Commandments
Give continuous, consistent, loving care-it is essential for the minds health as food is to the body
Give generously of your time and understanding. Play with and read to children regularly
Provide new experiences and immerse your child in language from birth onwards- this enriches their growing mind.
Encourage your child to play by themselves and with others- exploring, imitating, constructing, pretending and creating.
Give more praise for effort than for achievement.
Give them ever increasing responsibility- like all skills it needs to be practised
Remember that every child is unique
Make the way you show disapproval fit children's temperament, age and understanding.
Never threaten that you will stop loving them, you may reject their behaviour but never suggest that you might reject them
Don't expect gratitude.
Einstein Never Used Flash Cards- How Children REALLY Learn is written primarily for parents but a great read for anyone working with young children as it can be easy to fall into the trap of thinking that young children need formalised learning in order to learn.
Authors Hirsch-Pasek and Golinkoff provide the message loud and clear that play time is better than regimented academic learning.
Their key messages are that
Children who are pushed into academics too early display less creativity and enthusiasm for learning;
Children who learn through unstructured play develop much needed social and emotional skills.
Children who memorize facts and figures at a very early age show no stronger long-term retention
The authors map out clearly how play can help children learn, grow, and be a sensitive, smart and caring individual. They discourage using methods such as drilling or memorising math facts, and reciting the alphabet as learning. Learning in context  is real learning, a pre-school aged child for example can learn math skills when counting out when walking up steps, counting oranges into a bag when shopping, or when cutting a piece of cake for everyone around the table. The authors discuss speech, reading, social skills, mathematics, self-awareness, and intelligence–and provide parents and adults who work with young children common sense advice and tips to build those skills while having fun at the same time.
The authors conclude with four principles for parents to live by;
– The best learning is learning within reach,
– Emphasising process over product creates a love of learning,
– It's EQ (emotional intelligence), not just IQ,
– Learning in context is real learning – and play is the best teacher.
Happy Reading
Marie Doherty
References
Kathy Hirsh-Pasek, P., Roberta Michnick Golinkoff, P. & Diane Eyer, P., 2003. Einstein Never Used Flash Cards: How Our Children Really Learn – And Why They Need to Play More and Memorize Less. Pennsylvania :Rodale Publishers.
Pringle, M. K., 1986. The Needs of Children. 3rd ed. New York: Routledge.
Image Reference : Amazon.com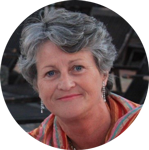 Marie Doherty
Interim National Director of the LINC Programme
Marie is a former graduate of the Bachelor of Arts in Early Childhood Care and Education (ECCE) programme at MIC and brings with her, extensive experience in management, teaching, mentoring, researching and quality evaluating. Her previous roles include early learning and care manager, early childhood teacher, early years inspector with the Department of Education and Skills, early years specialist and trainer with Early Childhood Ireland, research assistant, lecturer and supervisor of undergraduate research at MIC Limerick.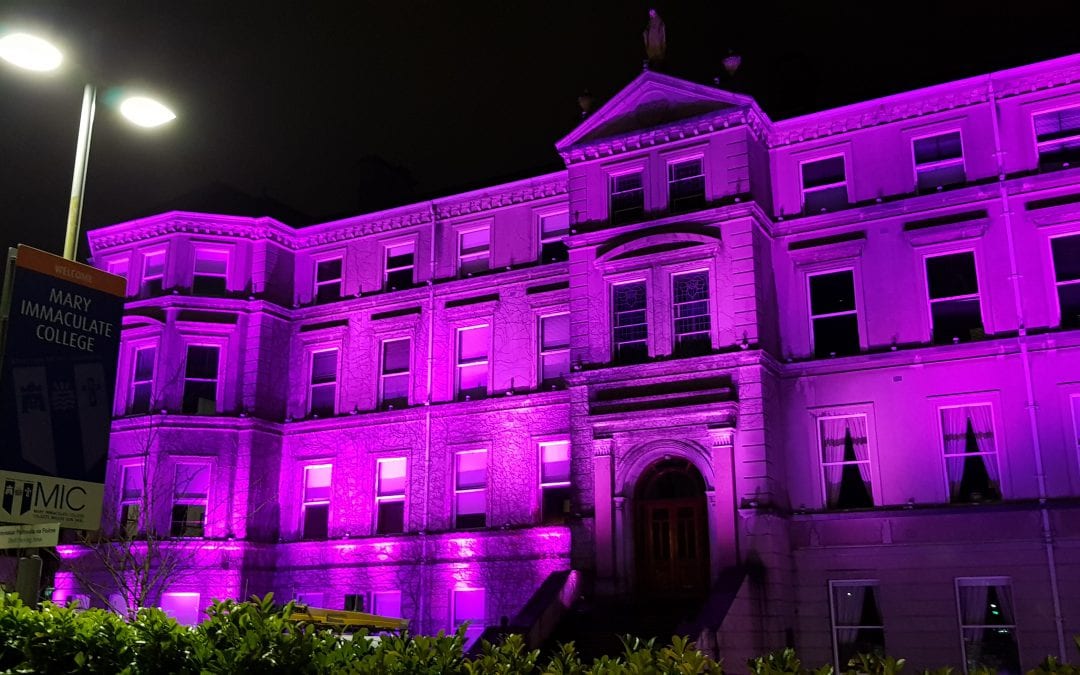 LINC Shines a Light on Invisible Needs during the Pandemic The Foundation Building in Mary immaculate College Limerick turns Purple as part of the Disability Federation of Ireland's Purple Lights Campaign and to mark the United Nations International Day of...
read more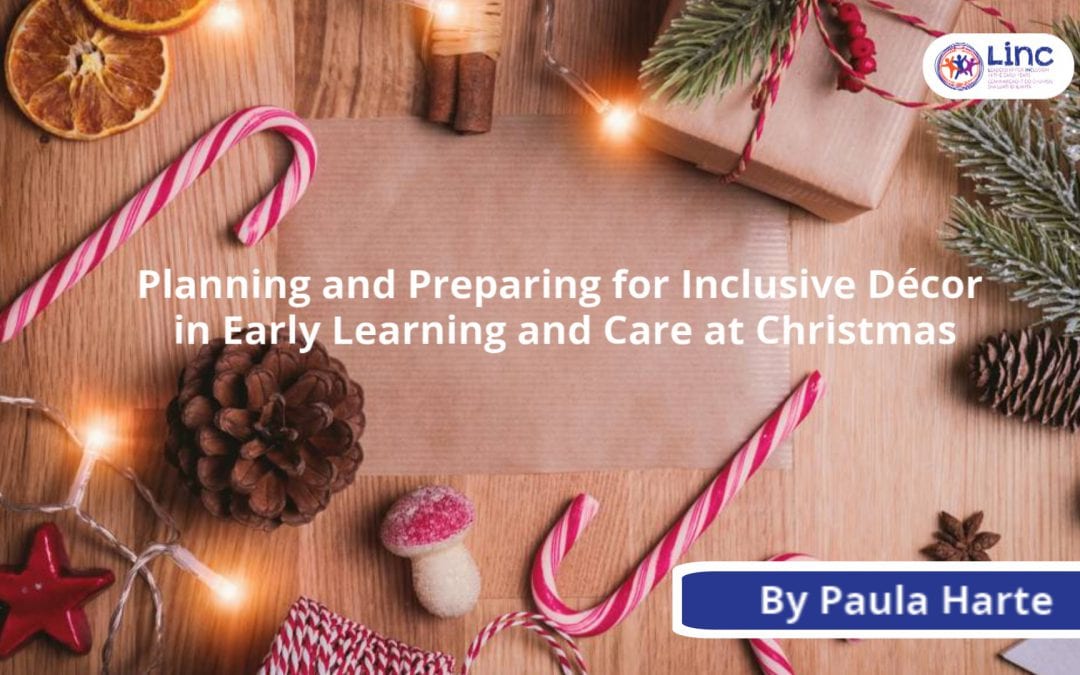 In this edition of our blog, LINC tutor Paula Harte outlines some things to think about when planning and preparing your Christmas displays in early learning and care. Displays have always had the potential to enhance any Early Learning and Care (ELC) setting,...
read more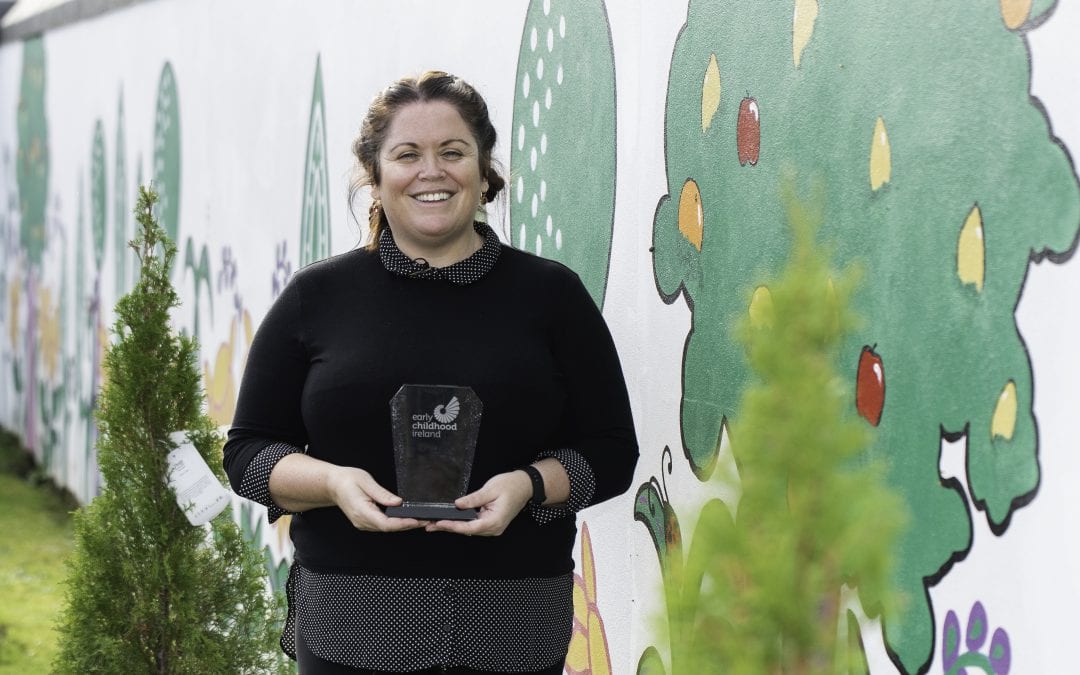 The award was sponsored by the LINC Programme as part of the Early Childhood Ireland (ECI) National Awards, which took place virtually between November 16 and 27, 2020. Last Wednesday (25/11/2020) was a day of great celebration for the INclusion...
read more