In this edition of the LINC blog, current student María Florencia Caunedo Ampudia from Bambi's Pre-school in Greenpark Dublin, tells of her success at implementing Dr Mary O'Kane's "hug button" strategy.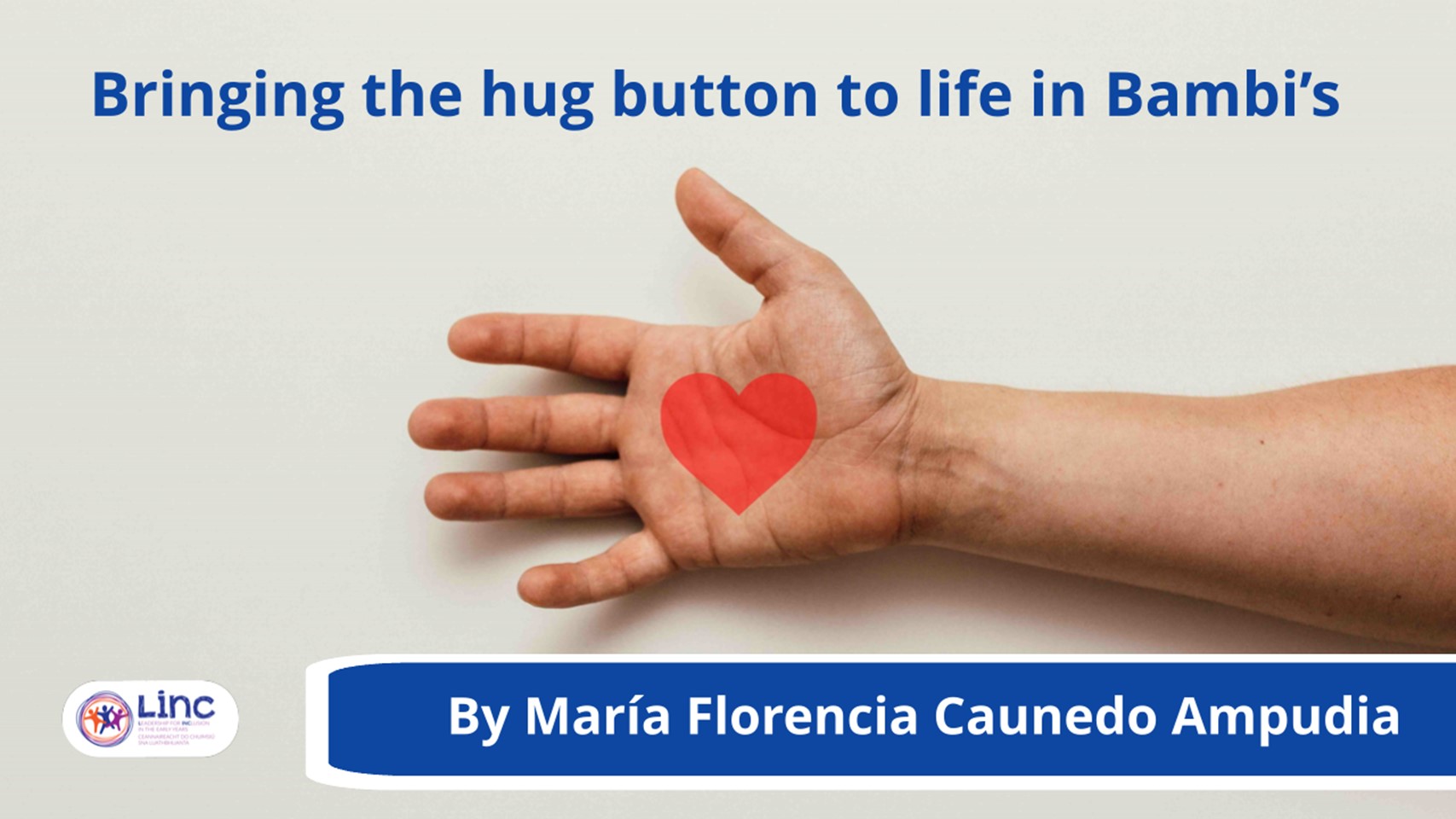 Going back to pre-school after a long break can be quite daunting for children, especially after being home for such a long time during the pandemic! At Bambi's pre-school in Greenpark, we created a story video with a wonderful strategy to help children transition back to our setting.
In this video, released to the families the Saturday before going back to Bambi's, I announced to the children, on behalf of all the teachers, that our setting would be open on Monday and that we were all very excited to see the children again. Then, I talked about different feelings that the children might experience about returning to Bambi's after being at home for so long. To help with this, I told them a story about "Little Flor" (which was really just me with high ponytails for a fun effect) and her feelings about going back to Bambi's.
Little Flor was happy that she would see all her teachers and friends, and excited to play with the toys in Bambi's. However, little Flor was also sad and scared about leaving her Mammy; I got my mother back in Argentina to record videos and take pictures to make it real.
As I tell the story Little Flor goes through a range of emotions, which I illustrated with my facial expressions. Mammy reassured little Flor and told her she would miss her too. Mammy then had a brilliant idea; a "hug button"! This heart-shaped button drawn on their hands had the magic power of a hug in their minds. When Mammy pressed the button on her hand, she could feel a nice warm hug with little Flor, and vice versa. Little Flor was so excited to show all her friends in Bambi's her button, and she was not that scared anymore.
The hug button was inspired by Dr Mary O'Kane's parenting tips for the return to pre-school on an interview with Ireland AM. The strategy was welcomed by the families, and soon we got beautiful pictures of the children and their parents with their hug buttons.  We also got delightful comments:
"Excellent video, * loved it and is counting down the sleeps to be back to Bambi's with her friends and teacher."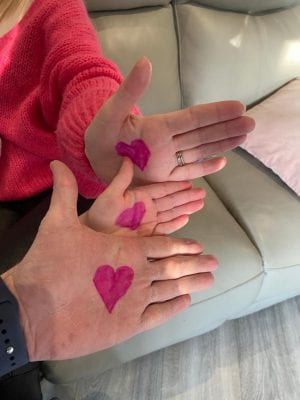 "Ahh that's brilliant, * is excited and nervous so it's great to show her the video. She's not alone with that feeling. Thanks Bambi's."
I attribute part of the success of this experience to the fact that instead of just sharing links and pictures with the families, we adapted the strategy and presented it in a way that was meaningful to the children. It was their teacher talking to them and showing them the toys in their setting. In Bambi's this was our practice throughout the lockdown. We shared activities that we prepared ourselves, so that our children could see their teachers talking to them. As a result, we saw that the level of engagement was remarkably high and positive. We got marvellous messages back from families, videos of the children doing the activities, pictures of the process and voice clips that started conversations between the children.
The experience of the "Going Back to Bambi's" story was extremely positive. It was beautiful to see children coming in on the first Monday back happily showing their hearts on their hands and pressing their hug buttons when they missed somebody at home. I was full of pride listening to the children say "I saw you on my Mammy's phone" and talking about the parts of the story they liked the most.  Experiences like this make all the effort worthwhile, making you love this job even more!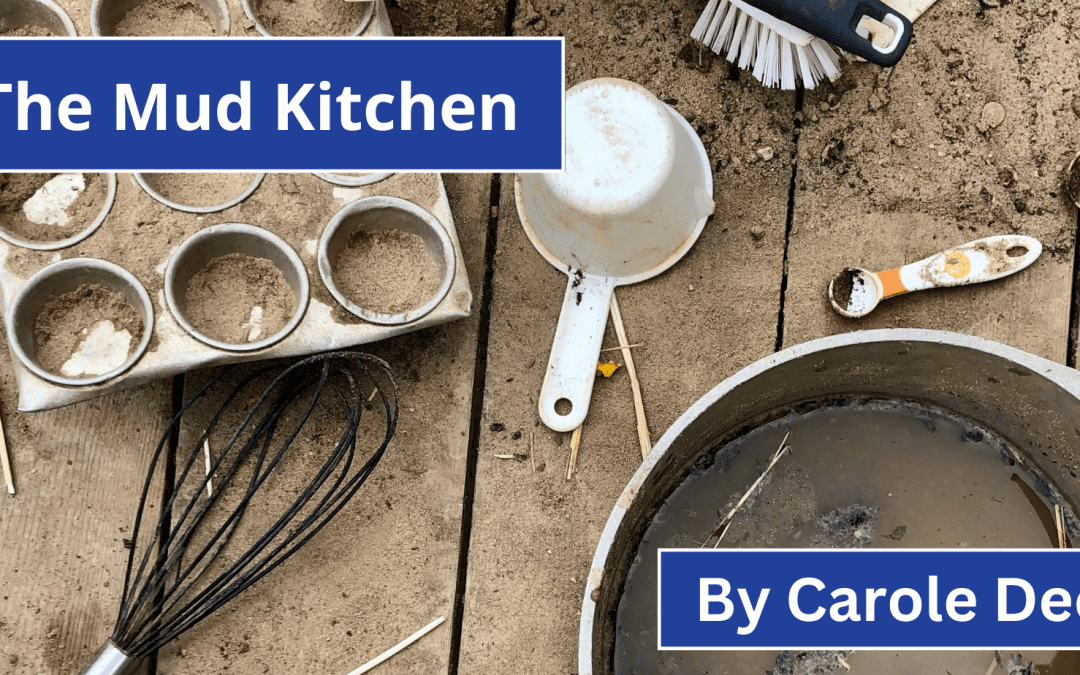 The Mud Kitchen In this edition of the LINC Blog, LINC Tutor Carole Dee describes how her Setting's Mud Kitchen encourages children's social and emotional development and provides endless opportunities for open ended, sensory play.The Mud Kitchen is without...
read more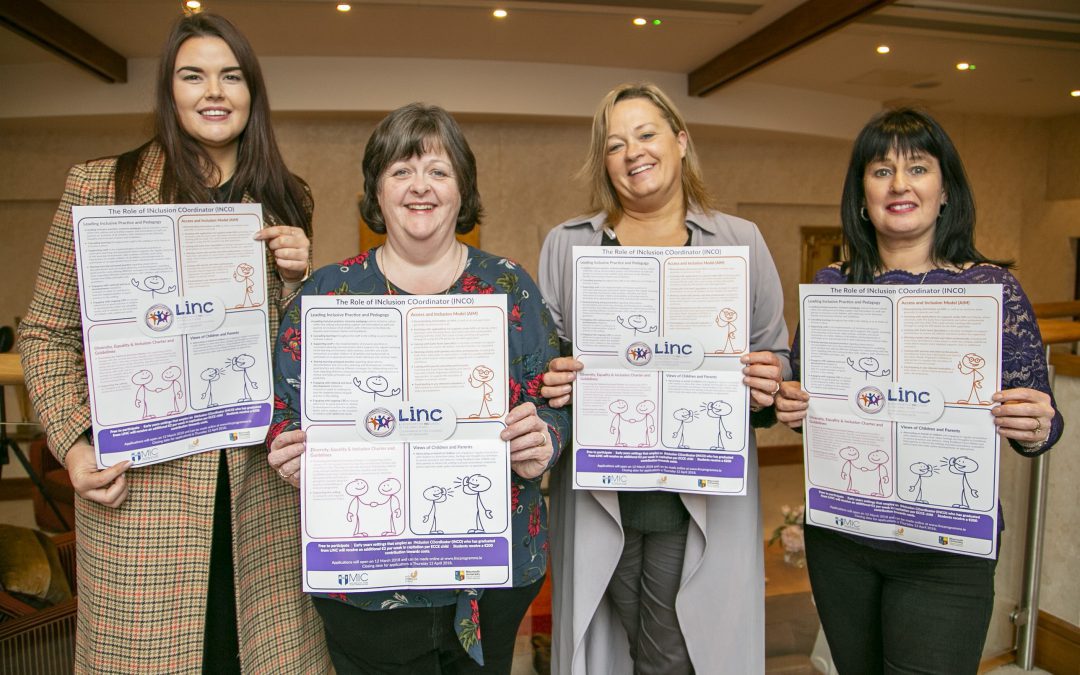 Minister O'Gorman commends the dedication of early years educators and encourages them to avail of the opportunity to apply for the award-winning LINC Programme.   630 places available nationwide as LINC Programme set to open for applications    The Leadership for...
read more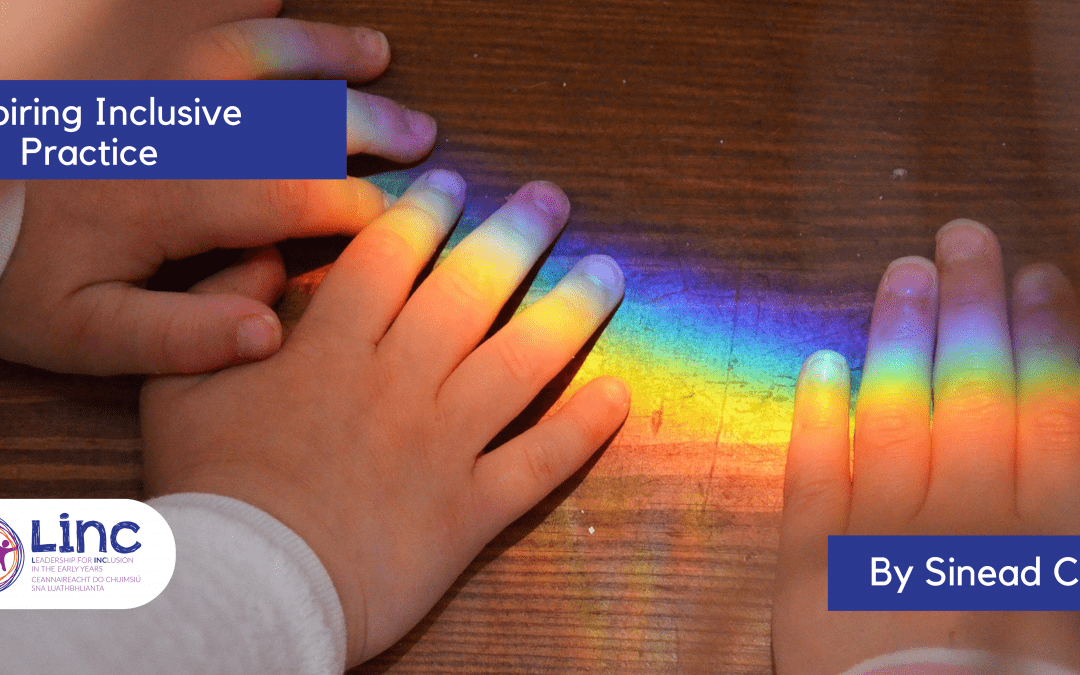 Inspiring Inclusive Practice In the edition of the LINC Blog, Inclusion Coordinator (INCO) Sinead Conran reflects on how her participation in the LINC+ CPD Programme and engagement in a Community of Practice with fellow INCO's has benefited her and her...
read more