In this edition of the LINC Programme blog, current LINC student Katie Broderick outlines some of the ways her setting is continuing to support and communicate with the parents of children in these uncertain times.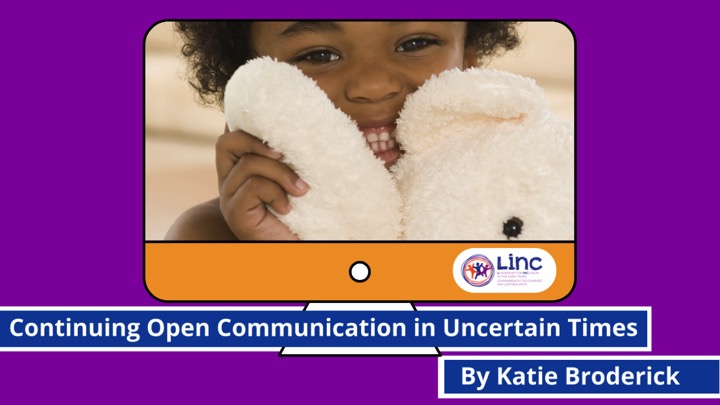 While we are all scrambling around trying to make sense of this new reality that we have found ourselves in; can you imagine what children are thinking and going through? 
By nature, children are creatures of habit and they love a good routine (then again, who doesn't?). Even as adults, we are struggling to comprehend what is happening, so it is fair to say that the children are probably at a total loss. They are probably picking up bits of information here and there, and are listening in on conversations. They are probably wondering why they are at home every day now and why they can't see their friends or even their teachers.
In my setting (Mary Geary's Childcare, Carrigtwohill, Cork), we are continuing our open communication with parents even more so in these uncertain times. We began by giving the parents a rough time schedule of our daily routine so that it can be followed from home. As well as this, our early childhood teachers have been recording each other reading stories, singing songs and carrying out fun activities. These are sent to our parents via our setting's personal app and they will remain there for the children to watch on repeat if desired!  Our staff have also compiled some weekly plans with a theme and activities to do, specific to individual age groups and these will be sent to the parents weekly for as long as we need to. One staff member even created a social story for the crèche and this too has been sent out to parents via the app. It has pictures of our setting and a little story about the silly virus keeping us at home and why we must really wash our hands and stay away from each other just for a little while longer.
Social Story By Jenny O'Mahony (click on image to expand view)
As early childhood teachers, we know the children in our setting extremely well so we can cater to their needs and interests. There are mountains of resources available online so why not try and help out by gathering what you think your class would enjoy doing and share it with the parents?
Below is a poem that I came across to help explain what is going on to children. There is also an animated version on Instagram on the creator's page @afteredenmusic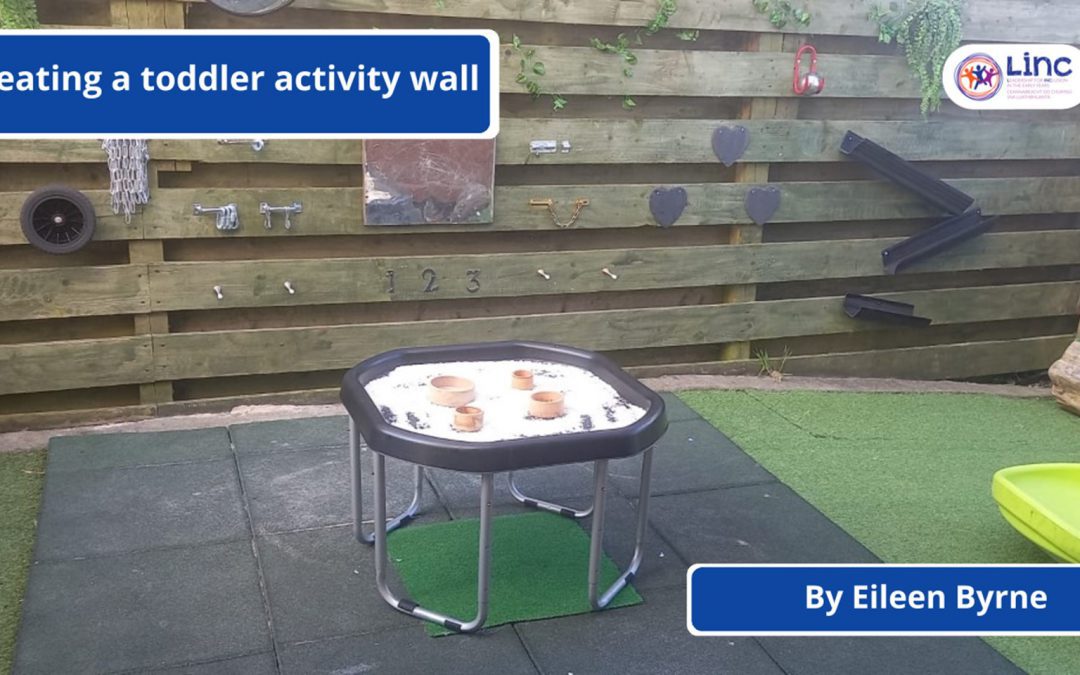 Creating a toddler activity wall In this edition of the LINC Blog, LINC+ participant and Inclusion Coordinator Puddle Lane Crèche Eileen Byrne, describes how an unused area of the garden was transformed using some day-to-day items into a space for playful...
read more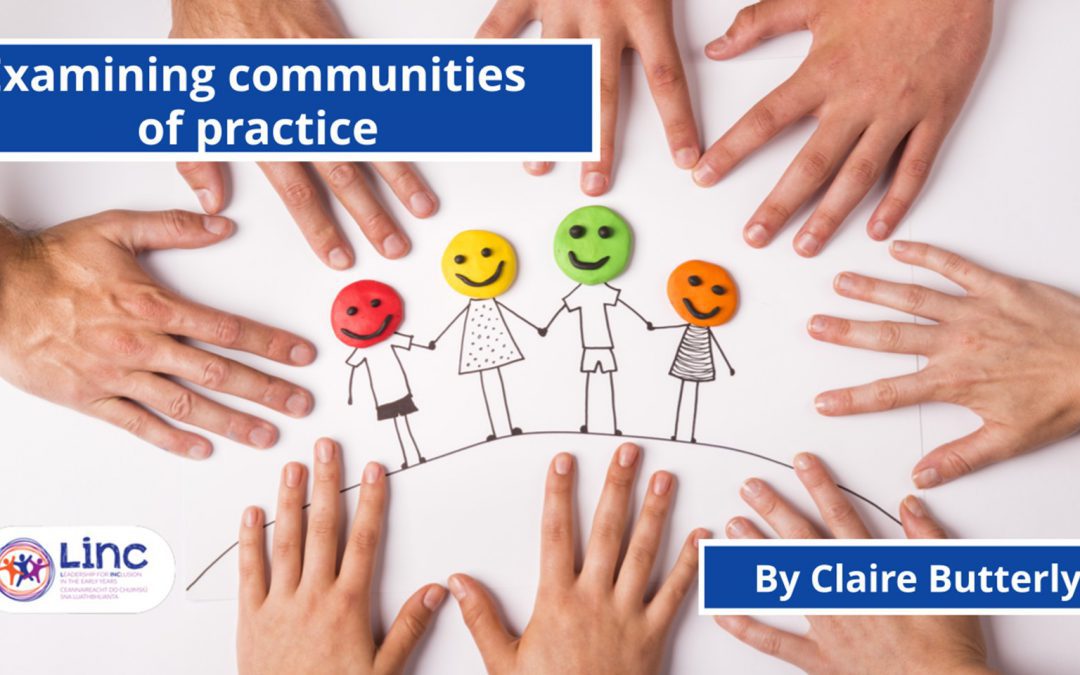 Examining Communities of Practice In this edition of the LINC Blog, LINC+ Tutor Claire Butterly examines the reasons for, and benefits of communities of practice as the first package of the LINC+ Programme Communities of Practice in Early Learning and Care is...
read more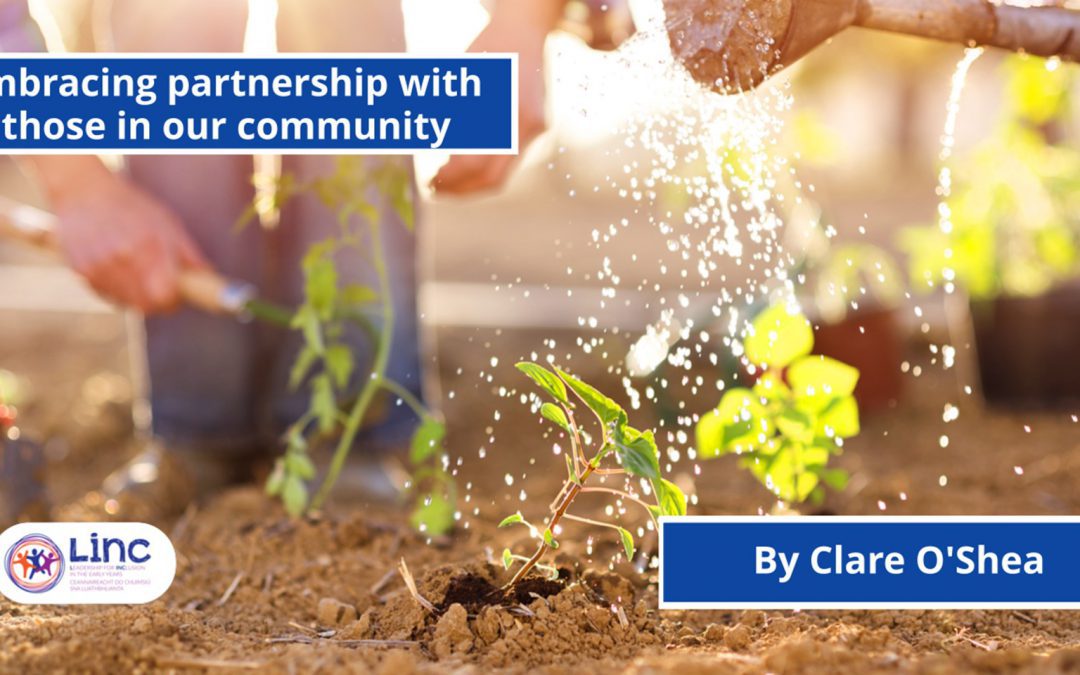 Embracing partnership with those in our community In this edition of the LINC Blog, LINC Tutor Clare O'Shea describes how embracing partnership and friendships in the community can be a wonderful way to give children a wide variety of experiences. ...
read more