Creating a Sensory Space
In this edition of the LINC blog, tutors Claire Butterly, Karina Abbott, Ann Donnellan, Carole Dee, Linda Madden, Margaret Joyce and Paula Harte highlight some considerations when planning a sensory space in your Early Learning and Care setting.
Children learn through sensory experiences and their connections with peers and adults. Providing children with opportunities to explore their world through their senses is one of the greatest gifts we can provide.
Why are sensory experiences important?
Sensory spaces provide young children with an excellent space for refuge. This could be when children feel overwhelmed from the regular environment, or when they need time to relax and explore a different space. While some Early Learning and Care (ELC) Settings have the opportunity to create a sensory room, other settings may provide a sensory space within the main environment. In our blog, we have provided some tips for creating sensory spaces, which from our experience supports children's sensory experience within your ELC setting. Our suggestions for creating a sensory space can be adapted to support different sensory spaces.
We have found that sensory experiences can benefit many areas of children's learning and development. Sensory experiences support language development as children can talk about the sensory materials and how they feel, touch, taste or smell. When children engage in tactile sensory play through pushing, pulling, squeezing and throwing materials it supports fine and gross motor skills, balance and co-ordination. Sensory experiences also develop problem-solving and decision-making skills. Children's thought processes, understanding and reasoning are also supported as they engage in sensory experiences such as water play where new concepts are introduced such as 'sink and float'.
Sensory experiences can promote social interactions between children, particularly when using materials such as sand, water, playdough and gloop. These experiences enable children to interact as they play, share and test ideas, and build relationships with each other. When children engage in active sensory play using their whole bodies, such as swinging and rolling, this supports spatial awareness. Providing comforting sensory experiences through the use of calming lights, visuals and stimuli can create a calming environment for children. When children are provided with a variety of sensory experiences to freely choose to engage with, this contributes to their overall holistic development, as well as fostering learning dispositions such as curiosity, fun, concentration, resilience, persistence, determination, confidence building and independence.
 What to consider when creating your sensory space
We feel that when creating sensory spaces within your Early Learning and Care (ELC) settings, it is important to consider the various sensory differences of all children. Perhaps you could consult with the children and your colleagues, getting their views on what they would like to see in the sensory space. Other areas to consider when creating your sensory space or sensory room include:
LOCATION
If your sensory space is within your main room, try to ensure that the space is in the quieter area of the room, for example, a suggestion might be to place the sensory space near the reading area as opposed to the construction area. If space is an issue, consider creating a sensory box that is filled with various sensorial materials.
SOUND
Let's consider hearing. What different types of sound or noises could you introduce to your sensory space? Could you have musical instruments in your sensory space? Could you make some sensory sound bottles to have in your sensory space? You could make sensory bottles for the children to explore. This link may provide you with some ideas on how to make sensory bottles in your setting.  Could the recordable answer buzzer be included in your sensory space, this may have been received in your AIM inclusive play pack.
SIGHT
Have a think about sight and in particular lighting – is there the option to make the space dark? Did you receive a Dark Den Cube or a Pop-Up Den in the AIM inclusive play pack? Could this be included in your sensory area? Also, think about how to bring light into the room. Could you use CE approved fairy lights with associated risk assessments made? Could you use a disco light or the strobe bar from the AIM inclusive play pack? Maybe you could use lava lamps or water bubble lamps. Could you use a lightbox with different sensory items (such as rice or lentils) on it?
Think about the colours on the walls and floor in the room. You should try to avoid using overpowering colours and stick to calmer natural shades, such as green, white or blue. Think about materials you could make for the room. For example, if you cannot purchase a light table, could you make a homemade one? Could you use the sensory bubble hourglass from the AIM inclusive play pack or try to make your own sensory bottles and include the children in this process? If you have not made sensory bottles before, please click here to see how you can make some. A long mirror is beneficial also, children can use the mirror to become aware of their breathing and facial expressions which can help with self-regulation.
SMELL
What about bringing in the sense of smell? Think about natural objects that you and the children can gather from the outdoors to bring inside, flowers for example. Could you make some smelling jars or bottles? This link will provide you with some guidance on how you could make smelling jars. Have you tried to add some lavender oil to playdough to create a wonderful aroma and a sense of calmness?
TASTE
Including taste in your sensory area may be tricky. Perhaps children may wish to have a snack within the sensory space? Think about the different food options that you could explore to support the children's taste. Do the children in your setting enjoy the book the very hungry caterpillar, could you explore the different fruits that the caterpillar ate in the story with the children in your setting, you could also place a touch and feel copy of the book in the sensory space. Could you encourage the children to help make/prepare snacks and various foods? Perhaps you could consider making playdough using ingredients to activate children's sense of smell, such as vanilla essence.
TOUCH
When thinking about the sense of touch, what different tactile materials could you use in the space? Are there any materials from the AIM Inclusive Play Resources that you could include? Such as massage balls, tactile balls, or the massage kit? Could you create a texture board or wall within your sensory space? You will find some examples of how you could make a touch board on page 30 of the Creating Sensory Play for Little or No Cost which you may have received in your AIM inclusive play pack. Could you add a bubble fidget toy to the space?
BREATHING
Could you introduce the use of meditation or breathing exercises to your sensory space? Niall Breslin has written some children's books that includes breathing exercises to help children practice mindfulness. His books; Take Five, The Chill Skill, and The Magic Moment are also accompanied by a podcast called Mindful Moments. There are five episodes within the podcast and you can find these on you-tube or any podcast app.
MOVEMENT
Let's think about movement. There were plenty of materials within the AIM Inclusive Play Pack to support the sense of movement. Think about using the teeter popper or perhaps you may have different balancing objects. Could you have an exercise ball in your sensory space? Dancing ribbons were also included in the AIM Inclusive Play pack, could you add these to your sensory room?
VISUAL SUPPORTS
If the sensory space is small, could you introduce a timer to the space to encourage turn-taking? This will provide the children with visual support of how long they will have to wait until it is their turn.
We hope this blog has allowed you to think about and explore the idea of introducing a sensory room or a sensory space within your Early Learning and Care setting. Remember, it is not just children with additional needs who will benefit from having a sensory space, all children will be able to use and enjoy the space.
---
References
Breslin, N. (2020) Mindful Moments for Children: Episode 1:Colour Breathing, available: https://www.bing.com/videos/search?q=niall+breslin+mindful+moments&&view=detail&mid=96121B89F9E612AC4DA696121B89F9E612AC4DA6&&FORM=VRDGAR&ru=%2Fvideos%2Fsearch%3Fq%3Dniall%2Bbreslin%2Bmindful%2Bmoments%26FORM%3DHDRSC4 [accessed 13th May, 2021].
Carrots are Orange (2021) How to Make your own Montessori Smelling Bottles, [online], available: https://carrotsareorange.com/diy-smelling-bottles/ [accessed 13th May, 2021].
Early Years Resources (2021) The Importance of Sensory Play For Early Years, [online], available: https://www.earlyyearsresources.co.uk/blog/2018/02/sensory-play-importance/ [accessed 13th May, 2021].
Morin, A. (2021) How to Make a Sensory Bottle [online], available: https://www.understood.org/en/learning-thinking-differences/child-learning-disabilities/sensory-processing-issues/how-to-make-a-sensory-bottle [accessed 13th May, 2021].
Peace but not Quiet: Celebrating a curious, noisy life with children (2021) Exploring sounds kids shakers can make, [online], available: https://peacebutnotquiet.com/exploring-sounds-kids-can-make-shakers/ [accessed 13th May, 2021].
Play at Home Mom LLC (2021) Sensory Activities, [online], available: http://www.playathomemomllc.com/category/sensory-activities/ [accessed 13th May, 2021].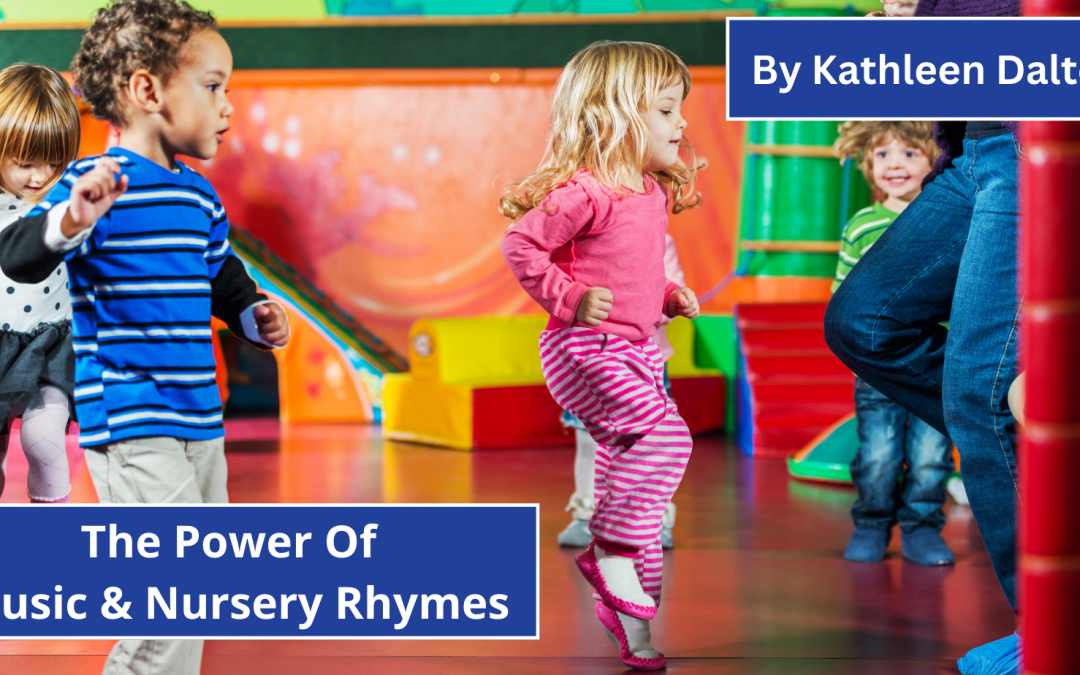 The Power of Music & Nursery Rhymes In this issue of the LINC Blog, LINC Tutor Kathleen Dalton emphasises the significance of music and rhymes in children's development. While reflecting on her role as Inclusion Coordinator (INCO) Kathleen highlights the...
read more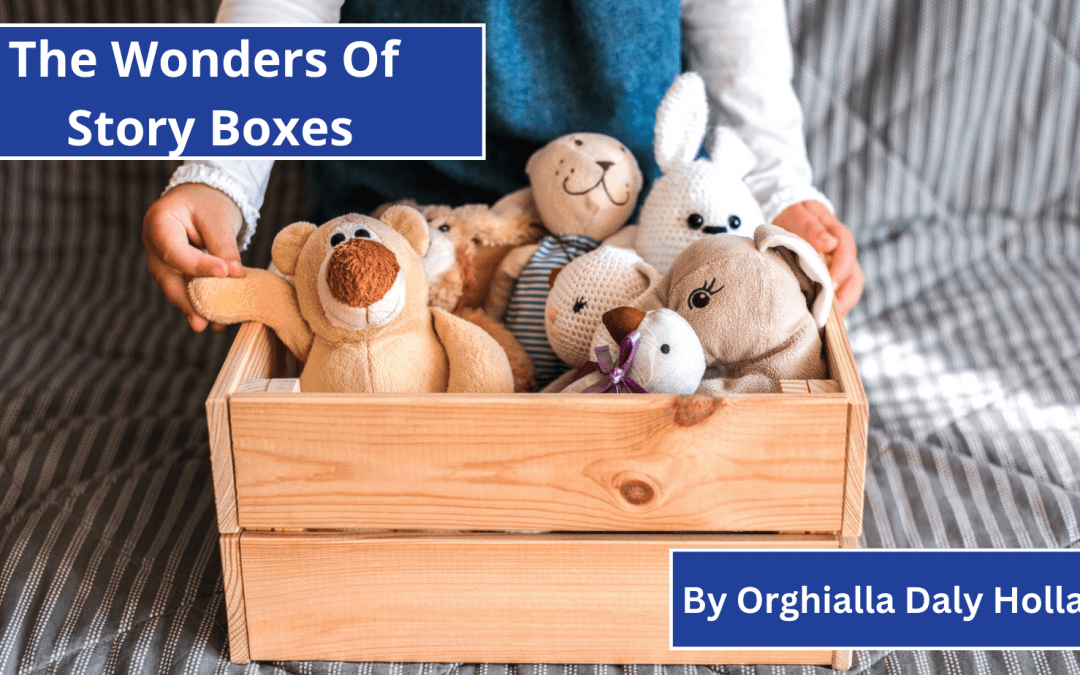 The Wonder of Story Boxes In this edition of the LINC Blog, INclusion CoOrdinator Orghialla Daly-Holland delves into the concept of Story Boxes. Orghialla describes how the purpose of a Story Box is to create a hands-on literacy experience for children. She...
read more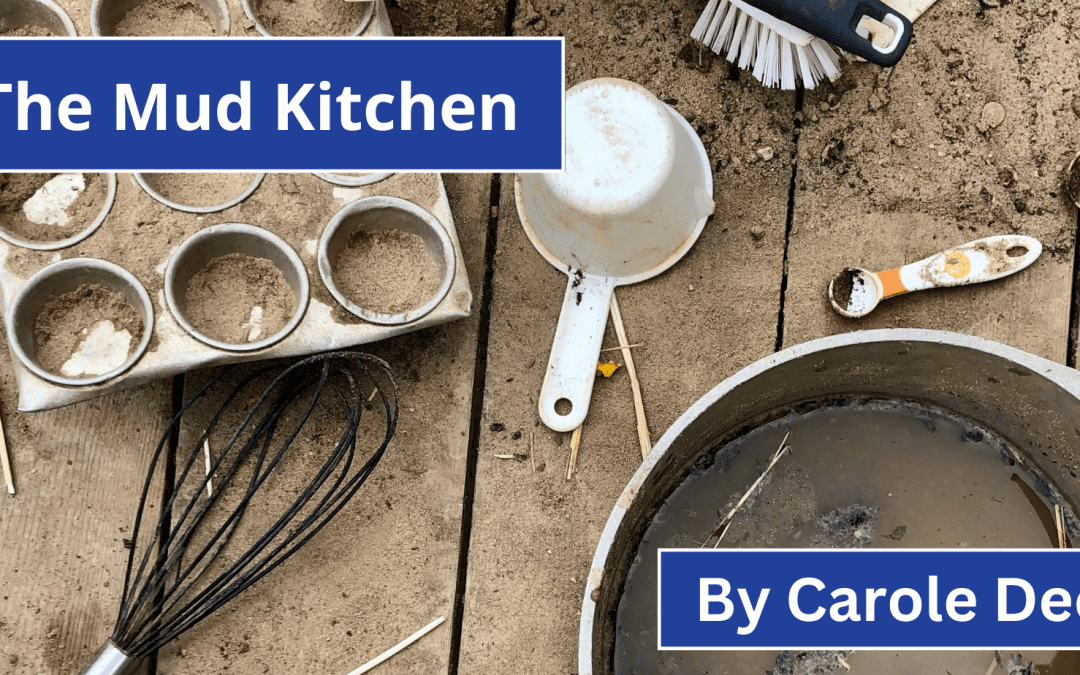 The Mud Kitchen In this edition of the LINC Blog, LINC Tutor Carole Dee describes how her Setting's Mud Kitchen encourages children's social and emotional development and provides endless opportunities for open ended, sensory play.The Mud Kitchen is without...
read more