In this LINC blog, graduate Sinéad Gaffney, recounts her own personal experience as a parent of a child with allergies and suggests ways in which early learning and care settings can support inclusive practice around this additional need.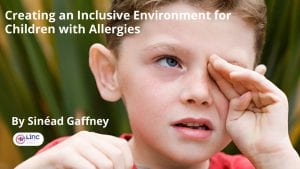 Viewpoint of a child with allergies:
As a child with severe allergies I may arrive to preschool already knowing I'm a little bit 'different'. I may already be aware I can't eat a lot of things that most children eat, I may not go certain places too due to the risks involved. I may have already had lots of doctor's appointments and had lots of scary tests. I may have even been to hospital by ambulance,  perhaps more than once, due to accidental exposure to my allergen, which caused me to have an anaphylactic reaction. I may have to carry life-saving medication everywhere I go. You may need to save my life someday! But I'm here to play and learn, just like everyone else.
I'm Sinéad and I've worked in early years for over 20 years, I am also a parent to a gorgeous little boy with severe dairy and egg allergies. So I'm acutely aware of the reality of the above, and never want my son to feel excluded due to his allergies, however we have faced plenty of challenges so far. From my experiences with my own child, I've reflected a lot about how an early years learning and care setting can provide an inclusive environment for children with allergies, and would like to share some suggestions that may help.
The first step would be to meet with parents. because they really are the experts, and they have probably been dealing with the challenges of severe allergies for a few years. They will have lots of tips on how they manage their specific child's allergies. You should discuss the child's allergies with them in order to get a better understanding of their level of need and to what extent they need to be kept separated from the allergen(s). For example, my son would react to an invisible residue of dairy when he was younger.  Ask the child's parents what they do in the event of a reaction and if you can see photos of what these reactions look like. Always bear in mind that the allergic reaction can change, i.e. a child who has never reacted to touching an allergen at one time could have a severe reaction at another.
When meeting with parents bear in mind they are going to be very nervous handing over a child with severe allergies. This is because having to rely on someone else to prevent a severe reaction/anaphylaxis and keep their child safe for the first time can be very difficult. Reassure them that early childhood teachers are professionals, and with the appropriate planning, risk assessments, procedures and extra training if required, we can create a safe environment.
Creating an action plan together with the parents would be a great next step. There is excellent information available for download on the Anaphylaxis Ireland website (http://www.anaphylaxisireland.ie/wp-content/uploads/2013/01/MCC-broc_web_revDec12-3.pdf). Once you have completed this you can put in place appropriate procedures to meet the specific needs of the child. This will to keep them as safe as possible and ensure inclusive practices. AIM support is available to help, and support services to deal with this if required.
In relation to inclusive practice, it's important that the child does not feel singled out because of their allergy. Here are some examples of ways to support inclusive practice:
A review of the snack policy. Nuts, dairy and eggs are the top 3 allergies in young children, and these are in so many foods you wouldn't ever think of. Depending on the severity of the allergies it could be an idea to provide safe snacks at the service to prevent accidental exposure. This may seem like a big change, but controlling a rolling snack bar where food is constantly available could prove more difficult to control safely.
Baking activities could be another challenge but there are many excellent alternative recipes available online for just about anything.
Celebrations where food is involved such as birthdays, Easter and Christmas can be difficult, but these difficulties can quite easily be overcome, by providing dairy/nut free chocolate eggs at Easter for everyone for example, if that's something you do.
The environment may need some thought too, like ensuring there are play foods the child can have in the home area. Try and incorporate books representing children with allergies. I've noticed many books depict children eating ice cream or chocolate, drinking milk etc. and found my son would feel the books didn't relate to him, in his words 'I can't have ice cream because it's dairy'.
Over the last six years I've had to learn about allergies, and I feel there is a great lack of knowledge, understanding and many misconceptions about the seriousness of allergies. Unfortunately children die from allergies every year. There are also many cases of children being bullied by other children due to their allergies, or tragic cases of allergens being thrown at children. I feel we are in a great position to help provide awareness and education to all parents and children.
Throughout the LINC course, I've reflected on how we can improve our practice for the better, and provide an inclusive culture for all children regardless of their individual needs. It's up to us to find ways to ensure every child has fun and enjoys playing with friends at pre-school in a fully inclusive environment.
Some information and resources:
The LINC Programme would like to thank Sinéad for sharing her experience with us. If you would like to contribute to our blog please contact linc@mic.ul.ie.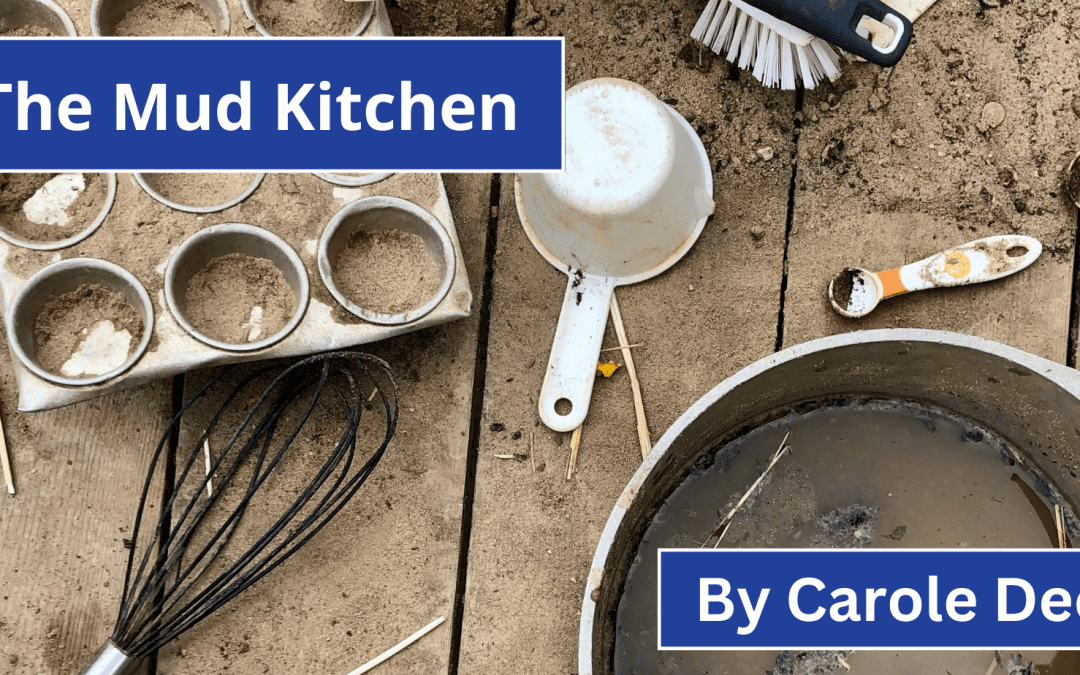 The Mud Kitchen In this edition of the LINC Blog, LINC Tutor Carole Dee describes how her Setting's Mud Kitchen encourages children's social and emotional development and provides endless opportunities for open ended, sensory play.The Mud Kitchen is without...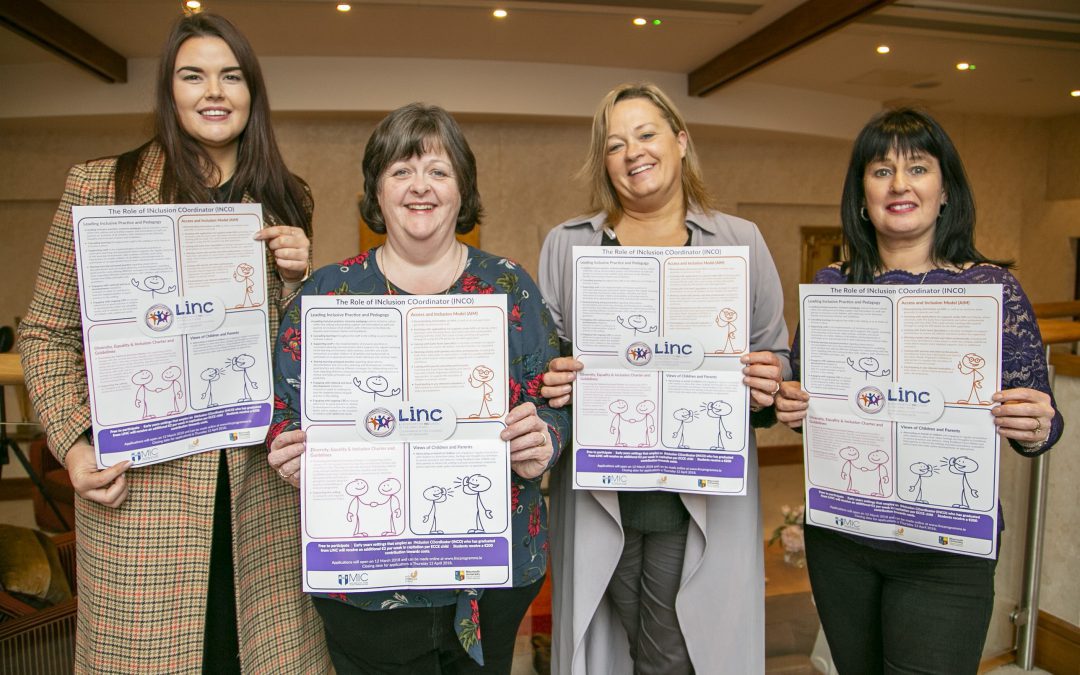 Minister O'Gorman commends the dedication of early years educators and encourages them to avail of the opportunity to apply for the award-winning LINC Programme.   630 places available nationwide as LINC Programme set to open for applications    The Leadership for...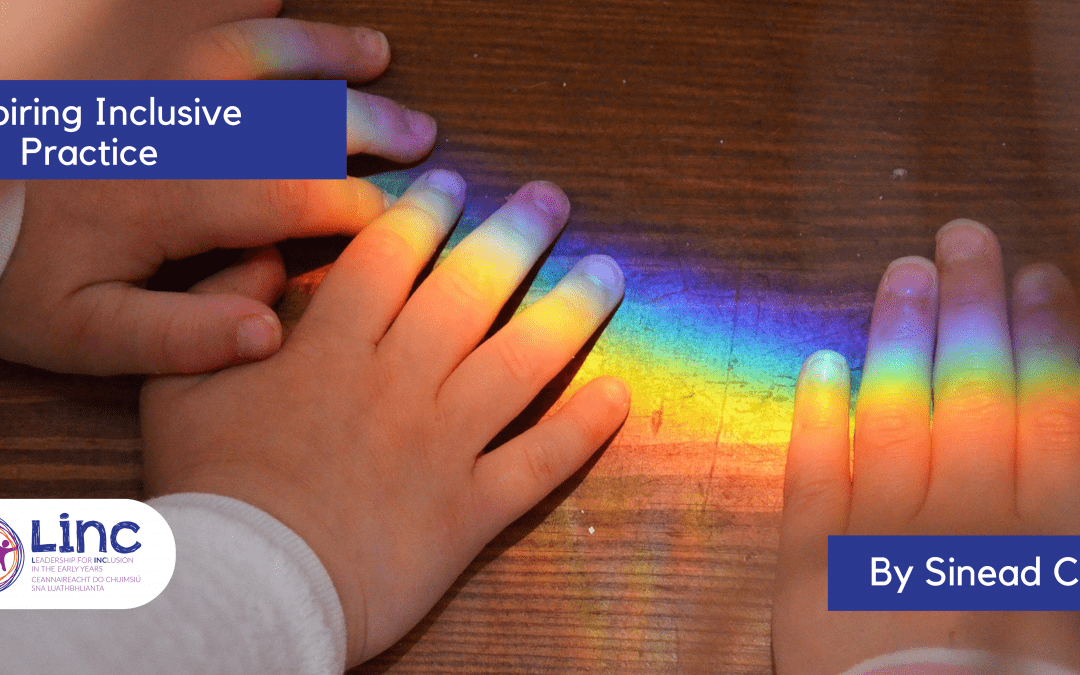 Inspiring Inclusive Practice In the edition of the LINC Blog, Inclusion Coordinator (INCO) Sinead Conran reflects on how her participation in the LINC+ CPD Programme and engagement in a Community of Practice with fellow INCO's has benefited her and her...