In this edition of the LINC blog, Kildare County Childcare Committee Development Officer Bernie Connell highlights some ways in which parents and practitioners can encourage numeracy development and natural curiosity through play.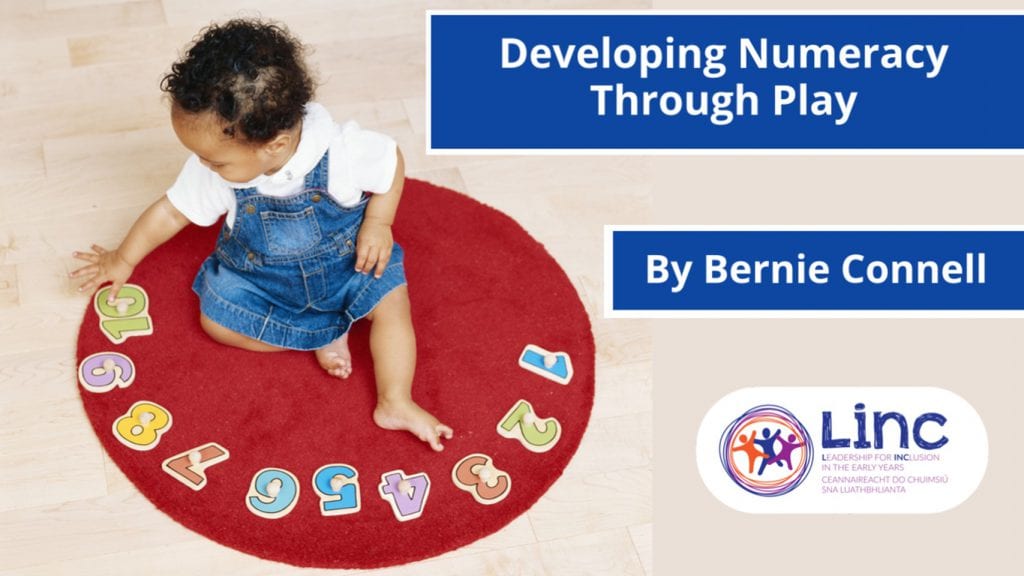 Whether we like it or not mathematics is an essential part of life.  We use it to shop, cook, do DIY, on car journeys, to mention but a few.  For some reason, mathematics gets bad press from students, but many researchers believe that being confident and competent with mathematics is all about getting a feel for mathematics early.
I have known many young adults that have been unsure about their mathematical ability later in life, because they have developed the idea that they are not good at maths at a young age.  Early years teachers can build on a child's confidence and foster an interest in maths in a really practical way through play.
Some of the mathematical concepts that could be introduced to young children are:
More than.
Less than.
The same as.
Biggest.
Smallest.
Widest.
Longest.
Longer than.
Shortest.
Shorter than.
Patterns.
Taking away or subtracting one from.
Adding one to.
Shapes: Including Squares, circles, triangles.
In front of, behind, above and below, inside and outside.
Here are some examples of types of play that might help the early years teacher to focus on these concepts and help them to make sure they are included often in the lesson in order to reinforce the learning. Pretend or socio-dramatic play could be a great way to introduce counting in the shop, playing restaurant or playing house.  A calculator could be introduced as your cash register, the child could write the bill, or they could set the table with one knife and one fork, helping them to match and count. Tidy up time can be really good to develop putting similar items together. How many blue crayons can we find?
Creative play such as dancing, painting, playing with recycled materials and working with playdough can help to develop patterns.  Children can learn about shapes and size. How much paint will they need to paint a tree?  Children can begin to explore 2D and 3D concepts with painting and playdough. Games with rules such as snakes and ladders, card games and Ludo teach children to count and sort in order. Construction play is another fabulous way to practically experience concepts such as: counting, matching, ordering, sorting, making and recognising patterns, and measuring shapes and spaces that could develop into engineering skills.  Providing beads and buttons can also be really useful, or allowing the children to collect wood and materials in the outdoor space. These actions will allow the children the freedom to create their own space.
Both water and sand play can be invaluable for early comprehension of mathematics.  By encouraging children to pour water outdoors or use sand trays with equipment like spoons, shovels, funnels and measuring jugs; the early years' teacher can allow young imaginations to develop concepts in capacity and volume. Outdoors play activities such as ball games, wheeled toys, construction area, building a den, even hide and seek for counting are all really great ways to re-enforce mathematical concepts in the early years.
Asking open-ended questions can help children develop a natural curiosity in the early years. This curiosity can be fostered through play by using open-ended materials such as a box or crate in the outdoor space. Here are some suggestions for games you can play with the children to help develop their natural curiosity:
Do you think this will sink or float?  This is a great game to play at the water table and can really develop curiosity.  Allow each child to take part and try each object, and if they want to add extra, allow them.
Magnets can be a useful tool for children to use to predict the outcome of situations during play so that they develop a natural curiosity.
Another useful way of doing this is to allow children to use a balance scale and choose materials to compare and guess the outcome.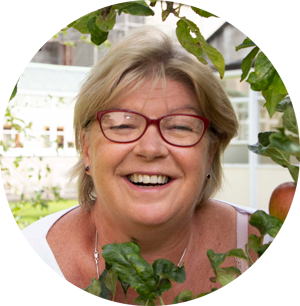 Bernie Connell
Development Officer - Kildare County Childcare Committee
Bernie graduated with an honours degree in Early Childhood Care and Education in 2015 from the Carlow Institute of Technology.  Prior to this she completed a mentoring and leadership programme in conjunction with Early Childhood Ireland and South Dublin Childcare Committee.  In her role managing a busy community childcare centre for seven years she oversaw the centre's involvement in two key research projects, the NEYAI (National Early Years Access Initiative) and CDI (the project based in Tallaght West Childcare Development Initiative). Bernie spent 10 years working as a tutor with the Kildare and Wicklow Education and Training Board. Bernie is a former Tutor on the LINC Programme and is now working as a Development Officer in Kildare County Childcare Committee. A committed life-long learner Bernie believes in nurturing the seeds of education in children from the earliest stage possible.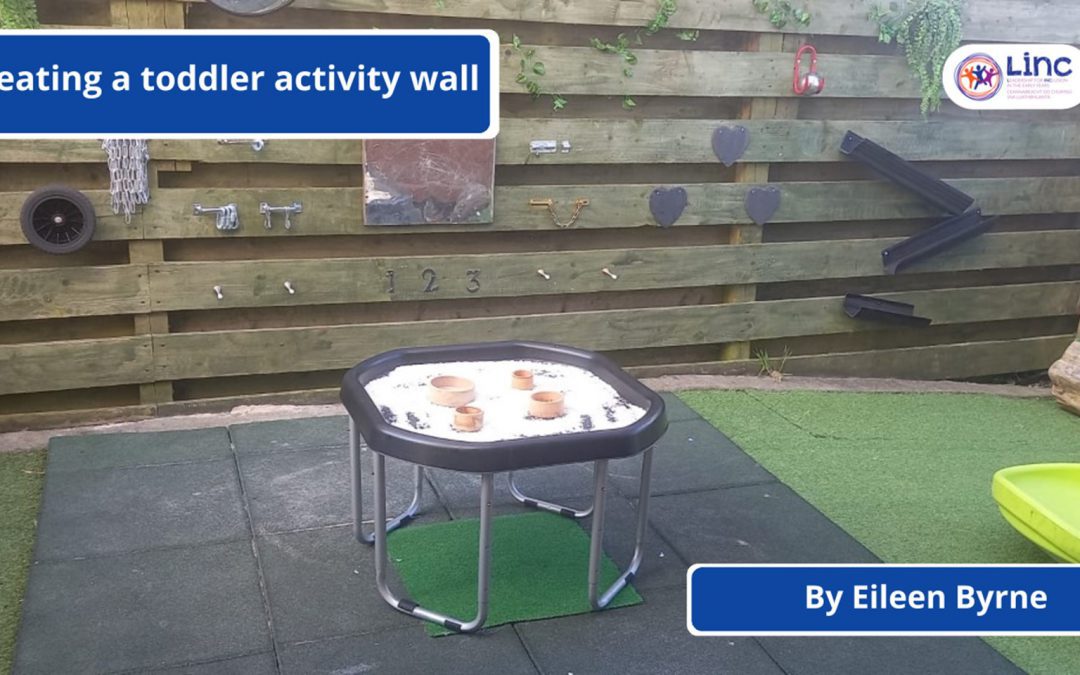 Creating a toddler activity wall In this edition of the LINC Blog, LINC+ participant and Inclusion Coordinator Puddle Lane Crèche Eileen Byrne, describes how an unused area of the garden was transformed using some day-to-day items into a space for playful...
read more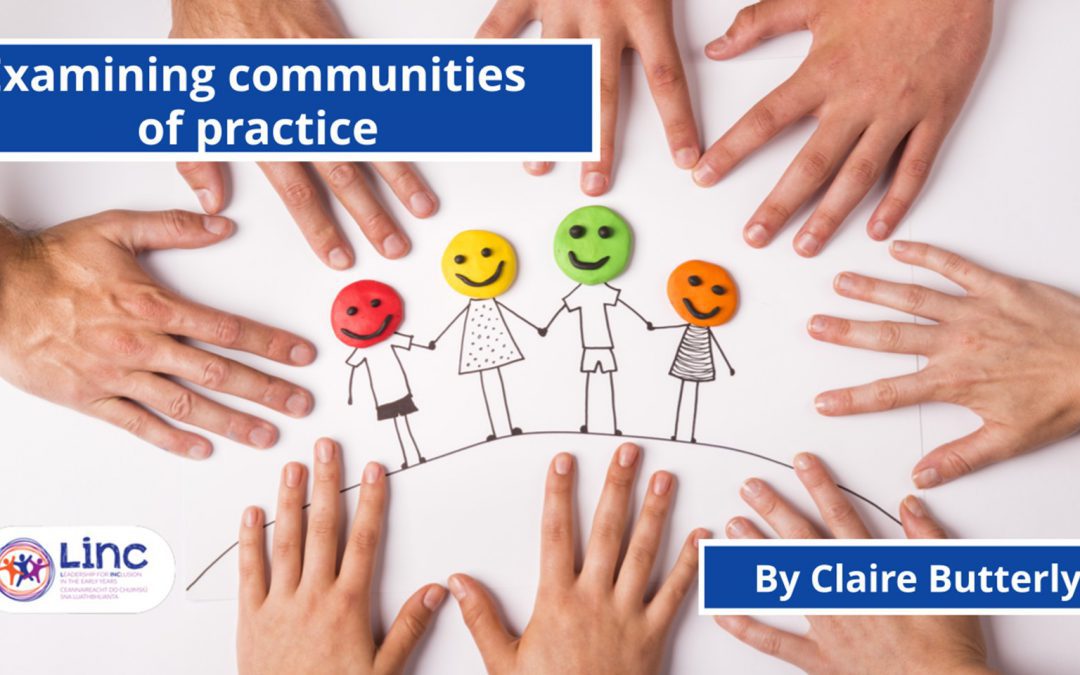 Examining Communities of Practice In this edition of the LINC Blog, LINC+ Tutor Claire Butterly examines the reasons for, and benefits of communities of practice as the first package of the LINC+ Programme Communities of Practice in Early Learning and Care is...
read more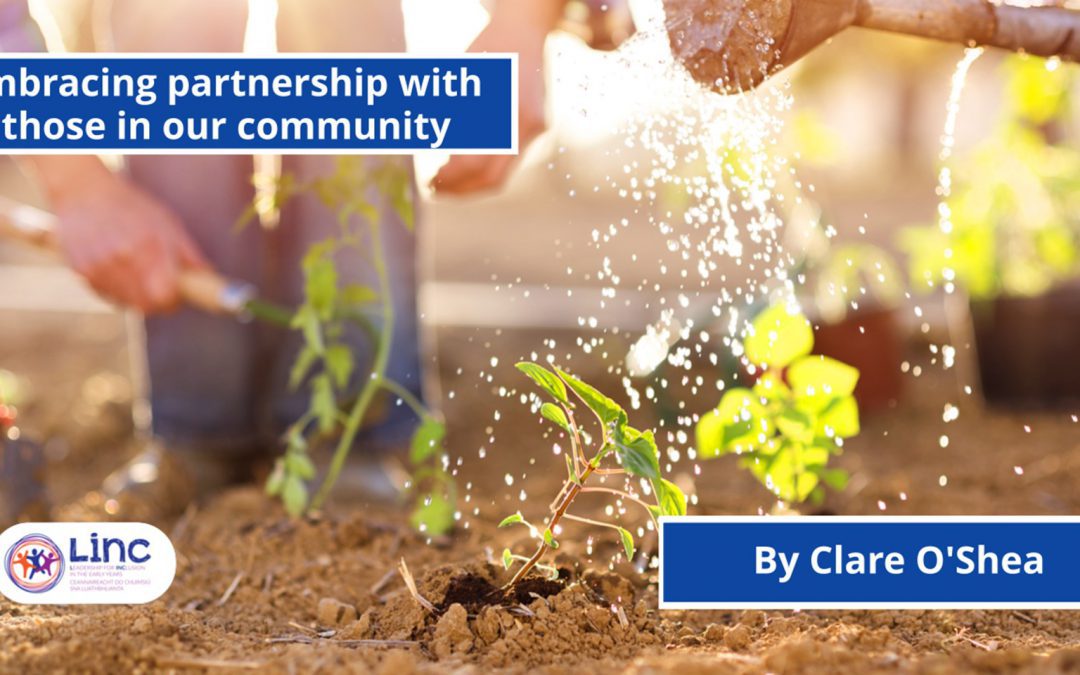 Embracing partnership with those in our community In this edition of the LINC Blog, LINC Tutor Clare O'Shea describes how embracing partnership and friendships in the community can be a wonderful way to give children a wide variety of experiences. ...
read more