In this week's blog, we take a look at how the children, parents and teachers of Barnsmore Montessori have been embracing outdoor projects to benefit their local community.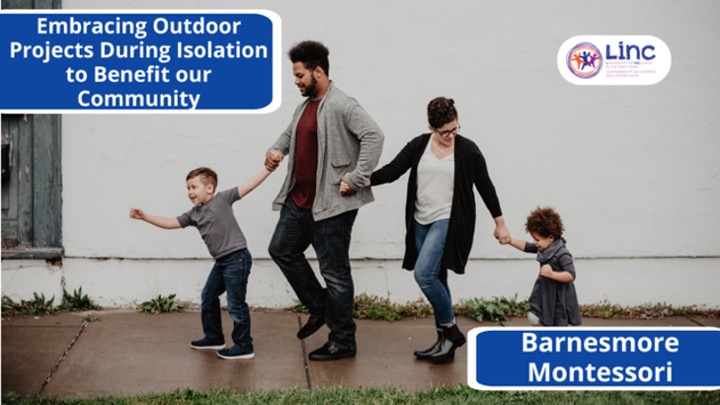 In Barnesmore Montessori, the day of Thursday 12 March began like any other. The children, parents and early years teachers were all busy planning their activities. Some of the children were progressing with their paper-mâché pots for Mother's Day. Some were developing better hand-washing skills, and others were playing outdoors or feeding the birds. It was Seachtain na Gaeilge and we had a busy schedule for the days and weeks ahead. The parents and children were bringing in Irish artefacts for our Irish display table. Donnacha's mum, Elaine, was due to visit the next day to bake brown bread with us; Mags, another great baker in our community, was going to cook Boxty. Mia, a past pupil, was going to pay a visit the next day to give a demonstration on Irish dancing. Luke's sisters, Amy and Lauren had shown us Irish dancing the previous week.  With all this expertise in Irish dancing, we were planning to hold a céilí for the parents the following week and we had asked Patsy, from down the road, to play his fiddle.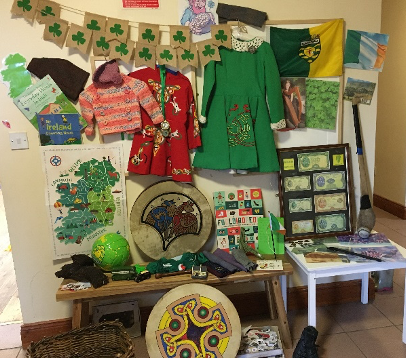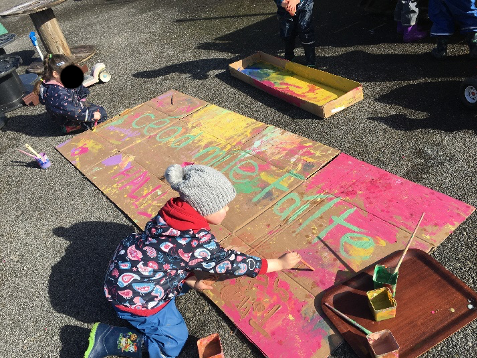 But then the news arrived that due to the escalation of Covid- 19 all schools, including the early years education and care sectors would have to close until 29 March 2020. The children and early years teachers went home that day thinking that they would see each other again very soon.
As the weeks passed, the early years teachers, children, parents and families kept in close contact through email, WhatsApp and our Facebook page. We shared ideas on arts & crafts, recipes and fun activities to do together as families. The children also stayed in touch by sending An Post postcards to their friends and early years teachers; painting rocks and pictures and leaving them outside their teachers' homes, sending videos on how new songs from Montessori were progressing at home and even leaving chocolates on the doorsteps of teachers. But we all believed that we could do something more to collaborate with our community during these tough times.
Prior to the closure of our Montessori, we had registered with An Taisce to do a project with the children on Spring Cleaning the Community – an anti-litter campaign. This project was suspended due to the escalation of the pandemic. However, the early years teachers, children and parents explored the idea of going out as families to gather litter in their environment, maintaining social distancing and remaining within 2km of their homes. And so, our clean-up project began. The response was phenomenal. All our families got involved in the clean-up and shared pictures with each other, and the children developed sustainable habits of caring for their neighborhoods that will last a lifetime.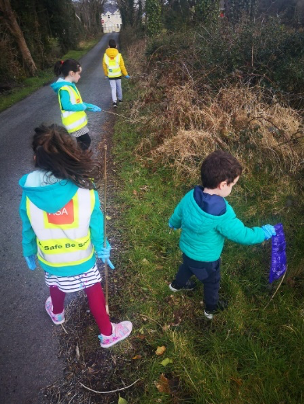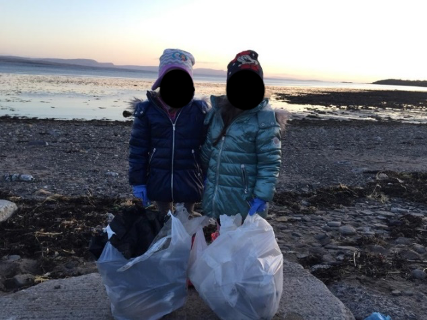 The children cleaning the beach and the local area.
To further support and encourage the children, families, and educators to be active participants in our community during these hard times; we soon embarked on another project. One of the early years teachers came up with the idea that our children and families could grow sunflowers and when in full bloom we could deliver them as a gift to the local hospital, hospice and nursing homes. We delivered packs to 77 children: 32 Montessori children and their siblings. The sunflower seed packs contained pots, compost, sunflower seeds and instructions. Our aim is to grow 200 sunflowers for the elderly and sick in our community. This is still a work in progress; the children are now busy caring for their sunflowers.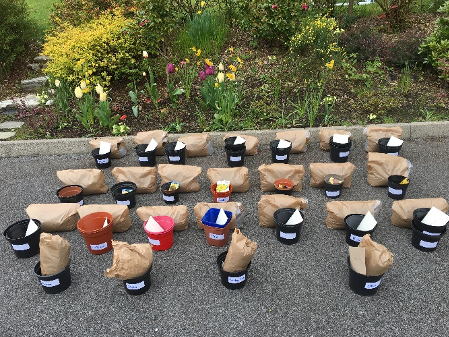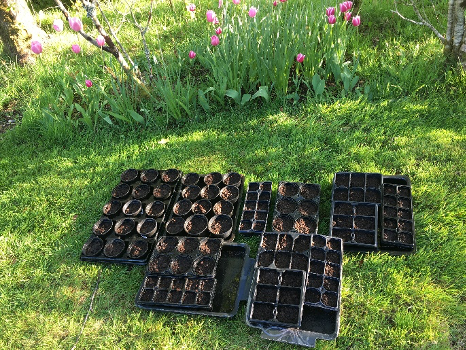 Getting the sunflower packs ready for distribution and Maureen plants an extra few, just in case!
The Montessori children and families, early years teachers, past pupils, and community got behind these projects from which everyone benefits. It led to the building of positive and lasting relationships between the children, families, educators and the community, strengthening local identity for the children and broadening their range of learning experiences through expanding the curriculum beyond the Montessori setting.
The LINC Programme Team would like to thank Maureen for sharing her story with us, we wish all of our followers, their families and friends continued good health and prosperity during this period of uncertainty.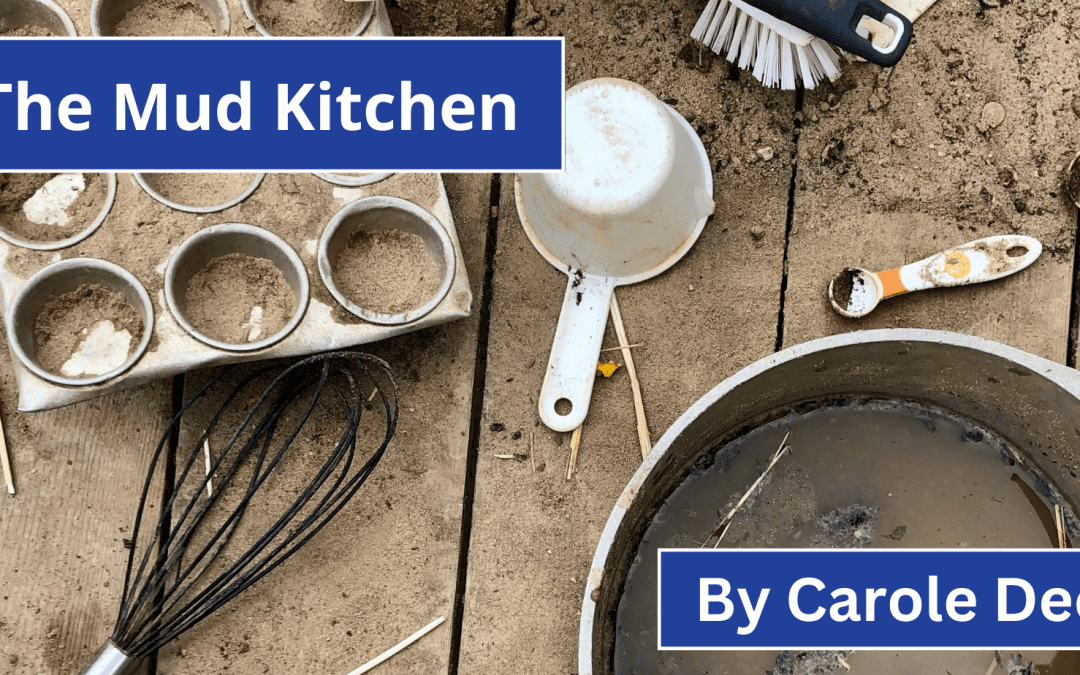 The Mud Kitchen In this edition of the LINC Blog, LINC Tutor Carole Dee describes how her Setting's Mud Kitchen encourages children's social and emotional development and provides endless opportunities for open ended, sensory play.The Mud Kitchen is without...
read more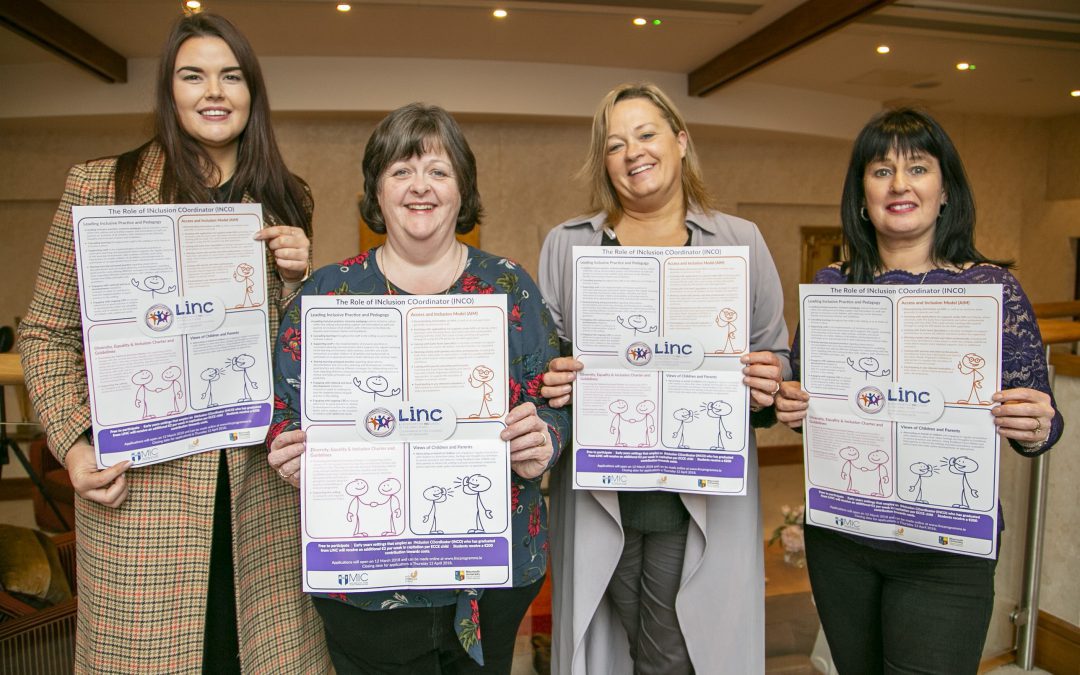 Minister O'Gorman commends the dedication of early years educators and encourages them to avail of the opportunity to apply for the award-winning LINC Programme.   630 places available nationwide as LINC Programme set to open for applications    The Leadership for...
read more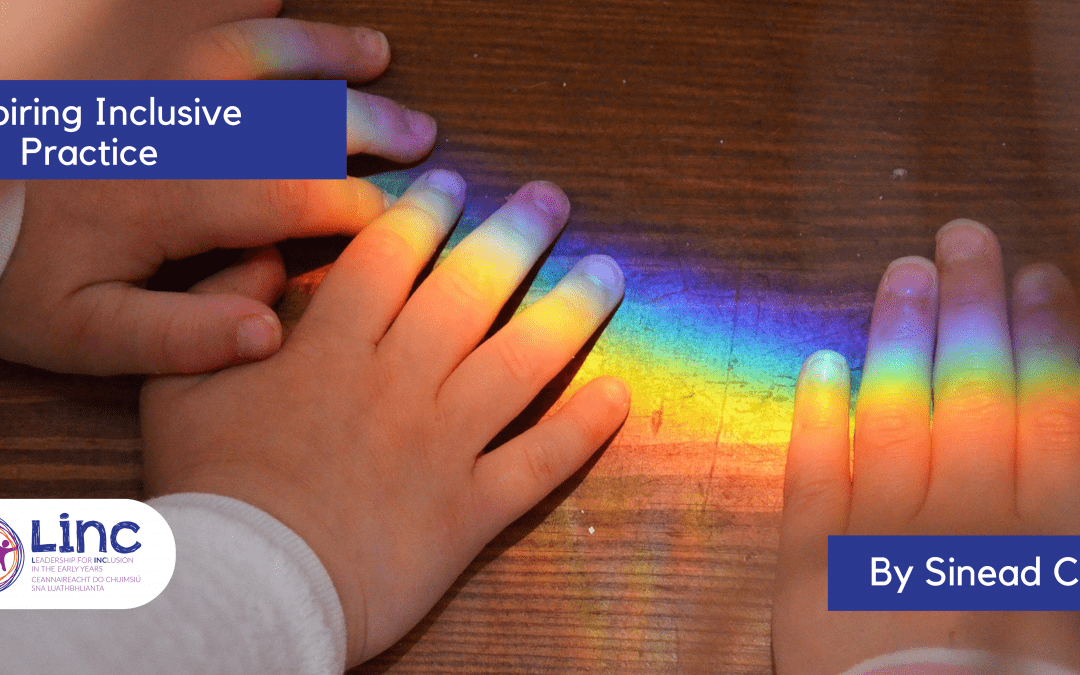 Inspiring Inclusive Practice In the edition of the LINC Blog, Inclusion Coordinator (INCO) Sinead Conran reflects on how her participation in the LINC+ CPD Programme and engagement in a Community of Practice with fellow INCO's has benefited her and her...
read more