In this edition of the LINC Programme blog we define an inclusive curriculum and examine the features of an inclusive curriculum that could be incorporated into an early learning and care setting.
An Inclusive Curriculum is one which accommodates the needs of all children, affording them the time, space and opportunity to participate and engage at their own level.
It also commits to the provision of supports that will enable all children to reach their own potential. An inclusive setting is not one that looks to change the individual or make him or her fit, but one that purposefully makes an effort to change the environment.
Among the Features of an Inclusive Curriculum are:
Atmosphere
The early years' teacher should:
Make sure all children feel accepted and that they belong.
Encourage openness and warmth among the children.
Model values of fairness, empathy, acceptance, kindness and respect.
Make sure they provide a balance of challenge and support to enable the children to learn.
Challenge any and all stereotypical comments and inappropriate behaviours.
Environment
The early years' teacher should:
Ensure access is possible for all children and adults.
Ensure that all materials and resources are available for all children to select, use and return as they desire.
Ensure there are images and visual displays in the classroom that are gender-balanced and reflect the diversity of the community inside and outside the classroom.
Consider the needs of all children when daily routines are being established.
The Children's Work
The early years' teacher should:
Ensure all children are actively engaged with materials and resources, their peers and adults.
Ensure that activities are accessible to all and following the children's lines of enquiry.
That children's artwork and photos are displayed at their eye level with their names clearly displayed. All children should be represented in this display.
Staff interactions
Adults should show their enjoyment in spending time with the children in the way they communicate with the children at their level in a respectful way.
There should be visual aids available to support communication with non-verbal children.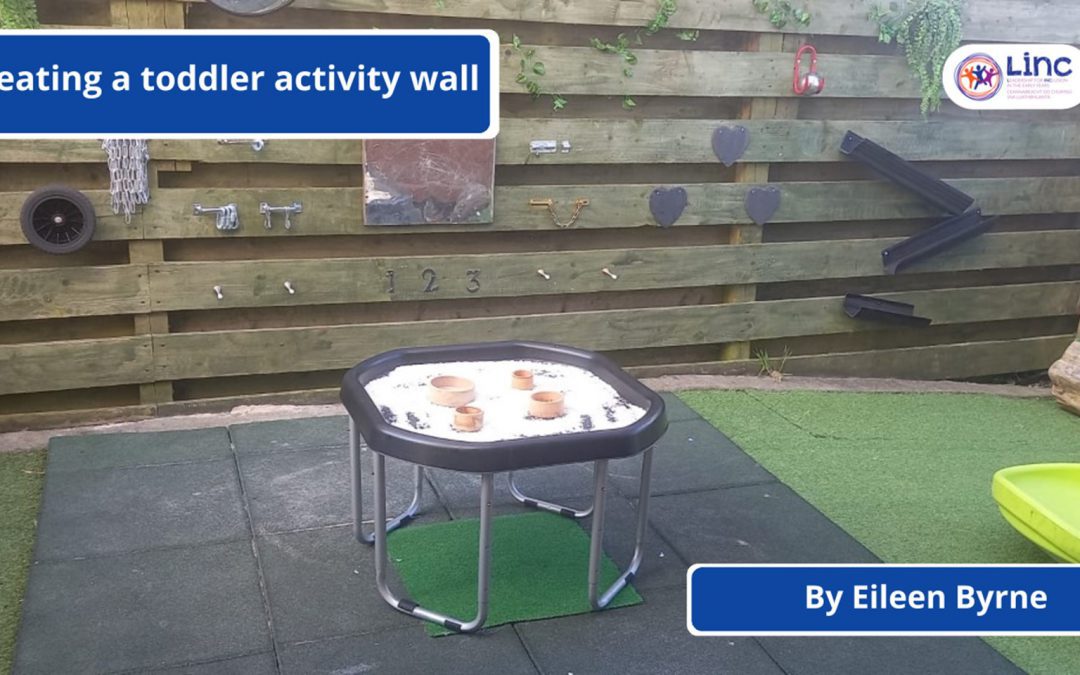 Creating a toddler activity wall In this edition of the LINC Blog, LINC+ participant and Inclusion Coordinator Puddle Lane Crèche Eileen Byrne, describes how an unused area of the garden was transformed using some day-to-day items into a space for playful...
read more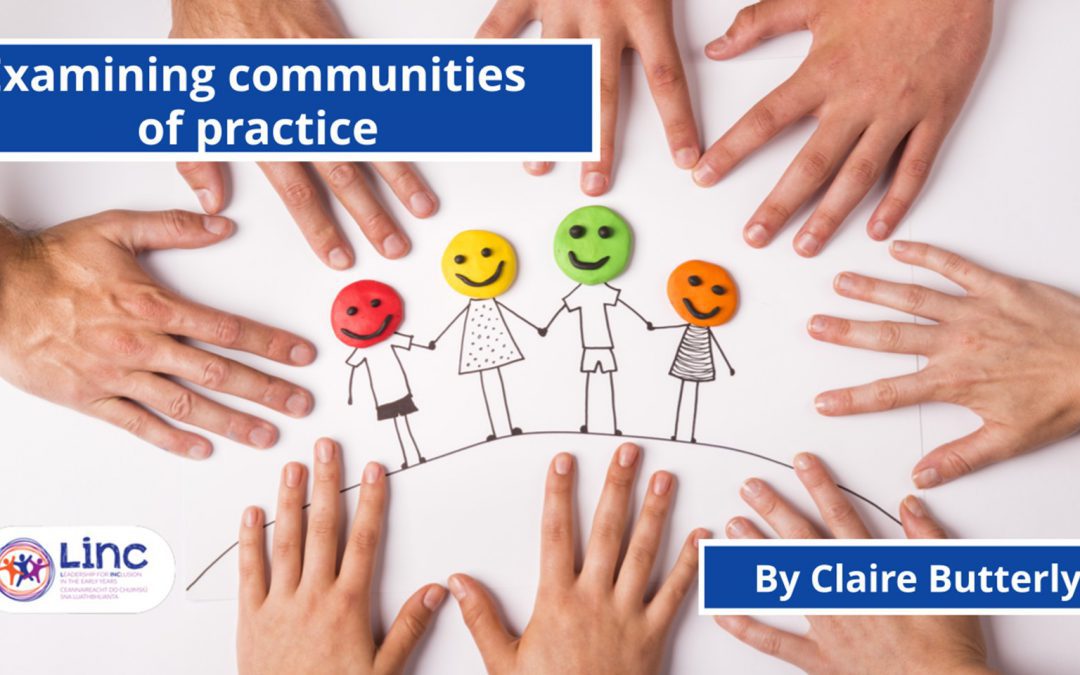 Examining Communities of Practice In this edition of the LINC Blog, LINC+ Tutor Claire Butterly examines the reasons for, and benefits of communities of practice as the first package of the LINC+ Programme Communities of Practice in Early Learning and Care is...
read more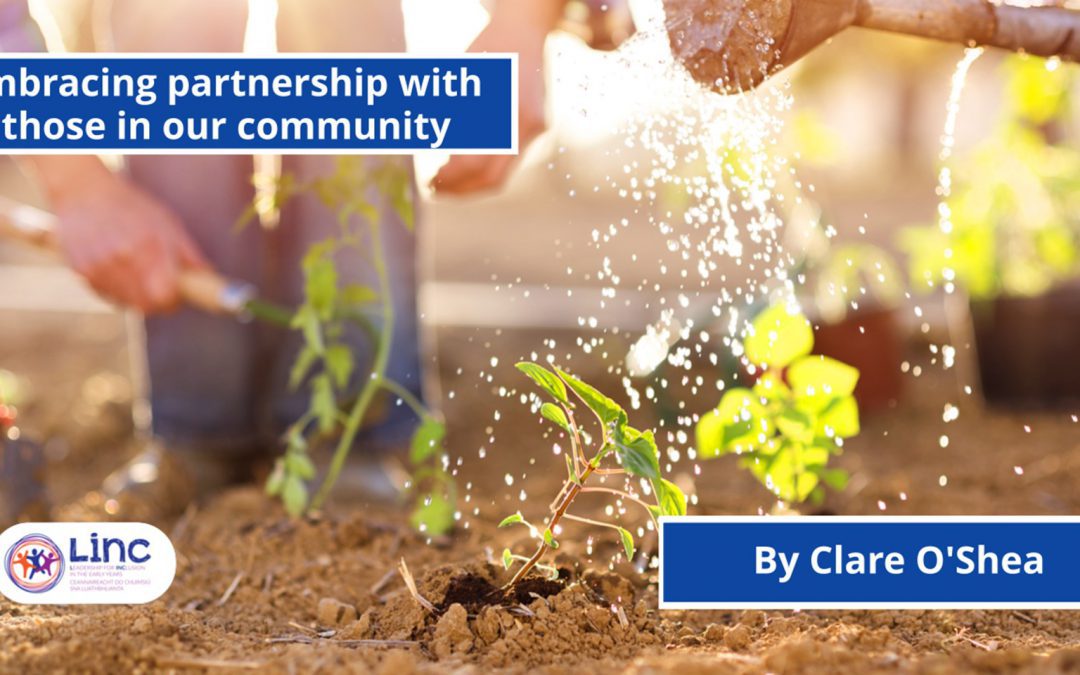 Embracing partnership with those in our community In this edition of the LINC Blog, LINC Tutor Clare O'Shea describes how embracing partnership and friendships in the community can be a wonderful way to give children a wide variety of experiences. ...
read more