In this edition of our blog, LINC tutor Paula Harte outlines some things to think about when planning and preparing your Christmas displays in early learning and care.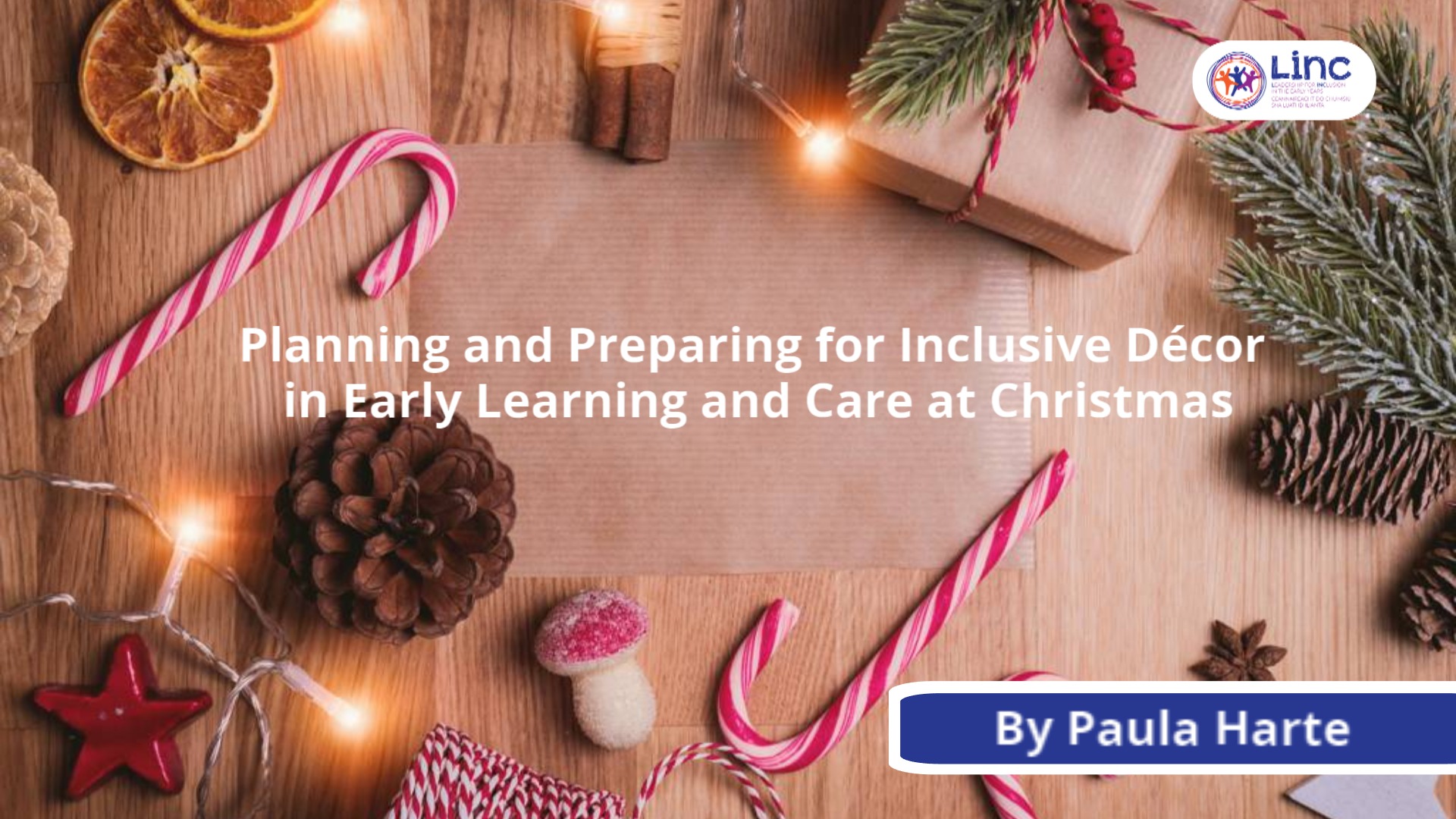 Displays have always had the potential to enhance any Early Learning and Care (ELC) setting, in that they make it more visually attractive and informative for both children and adults.  If we actually stop to think about it, plain white walls in lobbies, corridors, playrooms, dining rooms, sensory areas or self-care areas would neither be attractive, inviting or stimulating for children's early learning, or welcoming for others. All displays to an extent in ELC settings offer some degree of social interaction; in that the children can talk about what they have drawn, painted or created or whose work belongs to who. Displays can also extend children's knowledge in that they may pick up something from a bright attractive display in pictorial format better than in written format. They also have the potential to reinforce what the children have learnt from a weekly topic or a planned activity.
Displays arouse children's interests and imagination, especially when they are given the opportunity to have input into what the display should be like, materials to use and being involved in creating alongside their peers and Early Years Teacher (EYT).  They are also a means of celebrating children's learning and are an 'information provider' not only to the children but also staff members, parents/carers and visitors. Christmas is now fast approaching, and it is such a magical time for young children as they encounter all of its wonders, excitement and expectations of waiting and counting down the days until Christmas Eve.
Christmas displays can provide opportunities for children, which can help them to understand the real meaning of Christmas, being together, cherishing the love of family and friends and celebrating belonging. However, for some children experiencing differences stemming from Autism, Christmas can be a stressful and anxious time. A child may not wish to participate in the creation of a display as they may have some challenges with the sensorial nature of the materials being used. Therefore, planning when to carry out a display activity will be key for a child with autistic spectrum differences (ASD) as we know that they like routine, consistency and predictability. So wherever possible adhere to their routine and let the child know in advance. Similarly, ease the child into Christmas by introducing small elements to the child. For example, create a small display such as an Advent Calendar so the child can count down the days until Christmas, to begin with, and gradually build up to larger displays.
Gifts for the children underneath the Christmas tree in ELC settings make for lovely colourful tactile displays. However, some children with ASD find gifts overwhelming, as they may have problems opening a wrapped gift because of issues with their fine motor skills. Also, they may feel anxious about what is inside or do not like touching the texture of the wrapping paper. To help avoid this, choose a gift that is relative to the child's interests. Place it in an open gift bag or box in their favourite colour with a picture of the gift attached to the outside. This may ease some of the apprehension in opening their Christmas gift alongside their peers or wherever they choose to do so. It is without a doubt that Christmas festivities are going to be somewhat different this year for all children compared to previous years in ELC settings. The Coronavirus pandemic is now part and parcel of our everyday lives. Nonetheless, it has never been more important to focus on what we can do in ELC settings to embrace the Christmas spirit and ensure that all children have lots of festive fun in the process.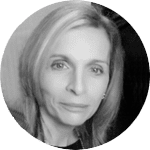 Paula Harte
Paula Harte HND. (Early Childhood Studies) BSc. (Early Childhood Care and Education) (ECCE) BSc. (Hons) (Early Childhood Care Health and Education) (ECCHE) is the LINC Programme Tutor at Mary Immaculate College, Limerick. Paula previously worked at the North West Regional College (NWRC) Derry~Londonderry as an Associate Lecturer and Placement Officer in the ECCE field of study. She has also worked as a lecturer on the Level 7 and Level 8 ECCHE Programmes of study at Letterkenny Institute of Technology (LyIT) and is currently employed on the Level 7 part-time ECCE Programme. Additionally, she has been employed by the Donegal Education and Training Board (ETB) as a tutor on the Level 6 ECCE programme. Paula, has also worked as a substitute teacher, classroom assistant and as assistant manager in a pre-school setting. She has also availed of ECCHE Staff Mobility training in an international context at Queen Maud University, Trondheim, Norway. Paula is currently pursuing her Professional Doctorate in Early Childhood Studies (DChild) in the School of Sociology Social Policy and Research at Queens University, University Square Belfast.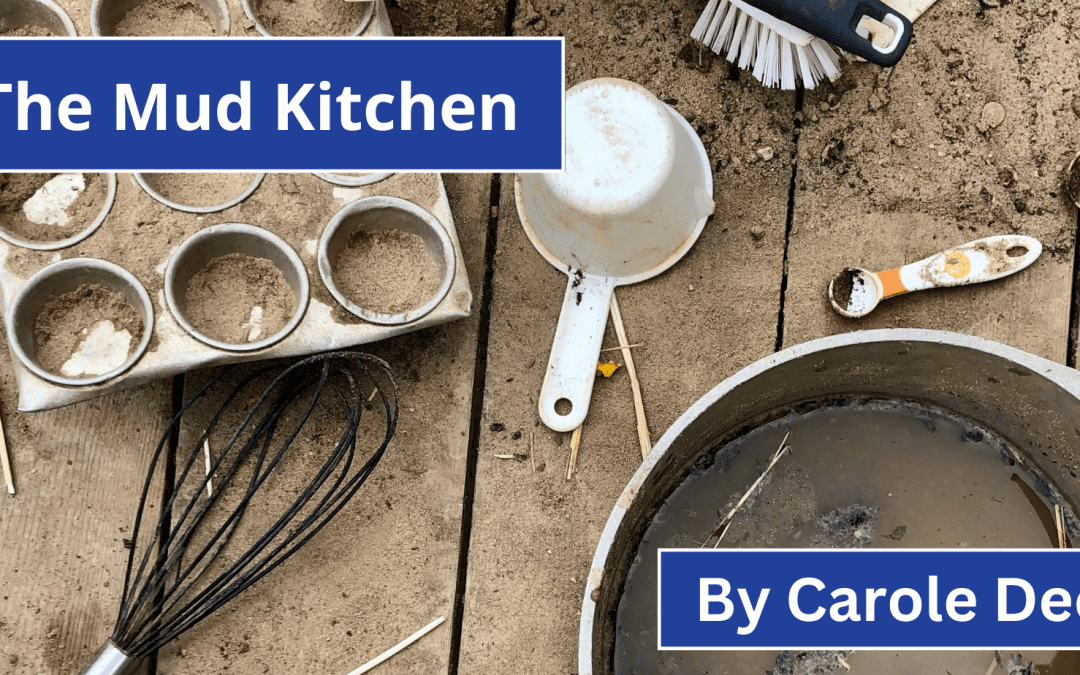 The Mud Kitchen In this edition of the LINC Blog, LINC Tutor Carole Dee describes how her Setting's Mud Kitchen encourages children's social and emotional development and provides endless opportunities for open ended, sensory play.The Mud Kitchen is without...
read more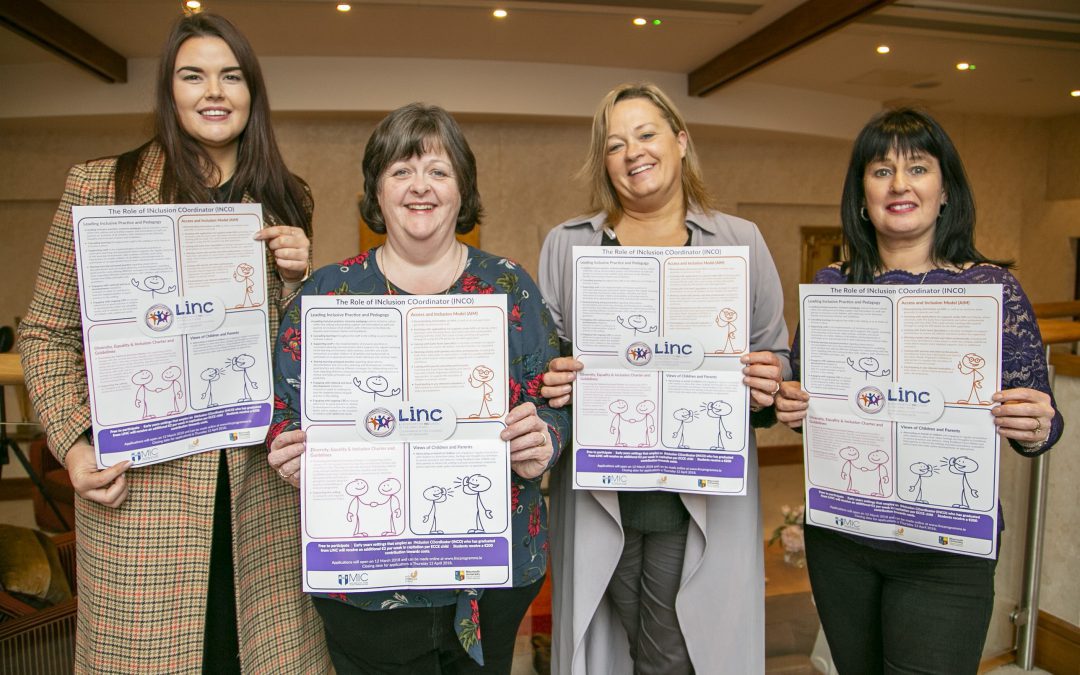 Minister O'Gorman commends the dedication of early years educators and encourages them to avail of the opportunity to apply for the award-winning LINC Programme.   630 places available nationwide as LINC Programme set to open for applications    The Leadership for...
read more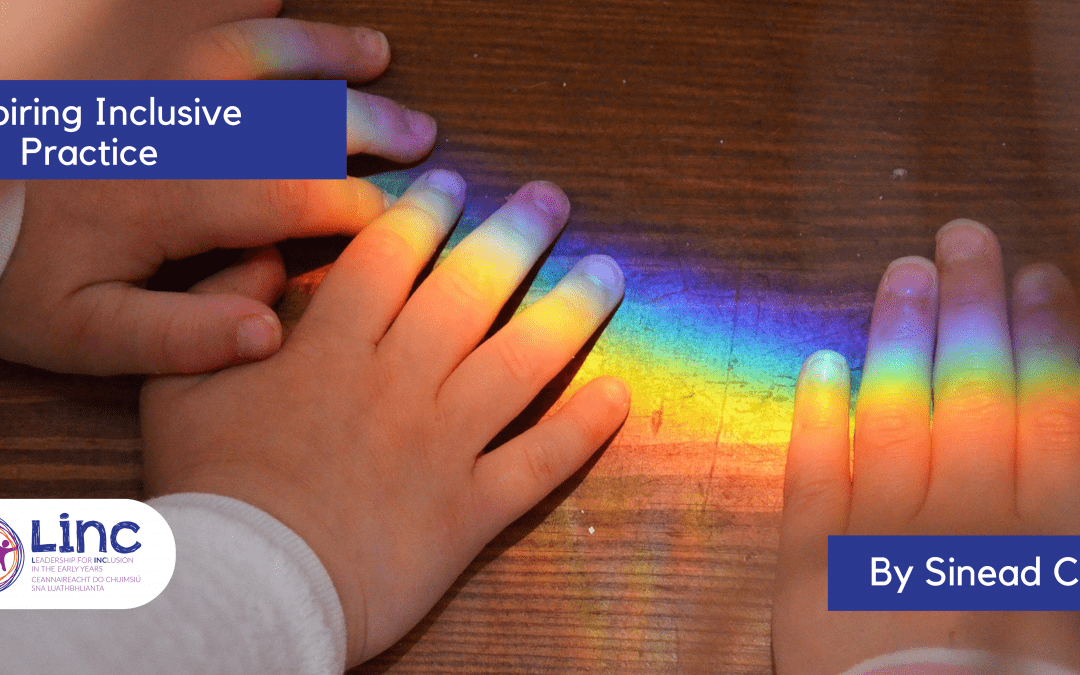 Inspiring Inclusive Practice In the edition of the LINC Blog, Inclusion Coordinator (INCO) Sinead Conran reflects on how her participation in the LINC+ CPD Programme and engagement in a Community of Practice with fellow INCO's has benefited her and her...
read more