In this edition of our blog, the LINC team catches up with Múinteoir Catherine after she finishes her daily interaction with the children from her naíonra.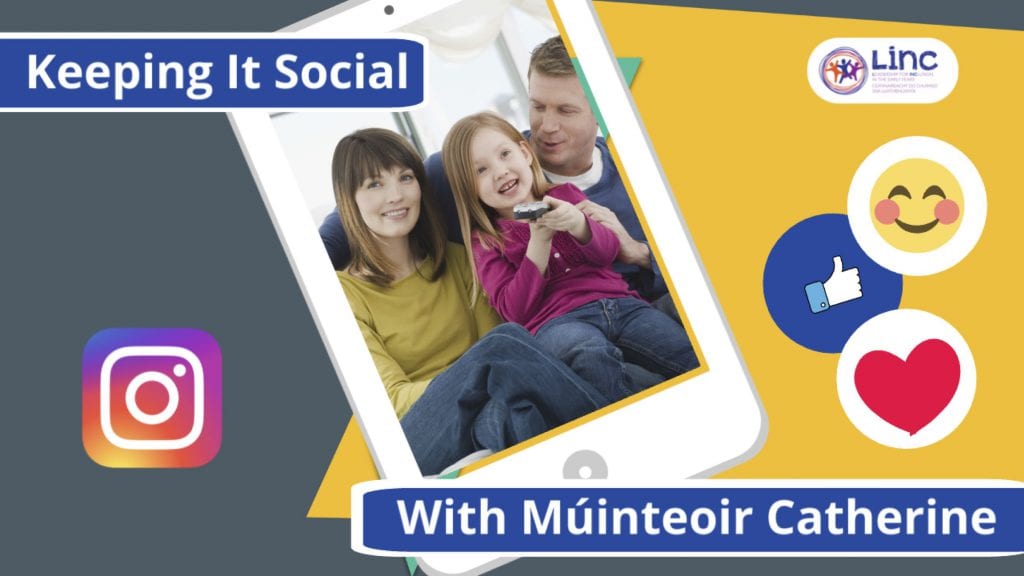 LINC graduate and Inclusion Coordinator Catherine Allen has worked in the early years sector for the past 25 years, managing her first pre-school in Dublin before moving to Westport, Co. Mayo.
"I opened the naíonra nine years ago in Westport; before that I worked in a local Gaelscoil for a number of years as a Special Needs Assistant and then the principal asked me if I would open it. So the naíonra is run from a room in the Gaelscoil Na Cruaiche in Westport."
Early years education is a family affair for Catherine and her husband Stephen.
"My husband works with me; he also works in the early years and he helps me do the sessions. His name is Stephen but he is known as Bob because when I opened first he used to come in and do jobs. He would always be in fixing things so the kids named him 'Bob the Builder', and the name stuck so it's quiet funny, half of Westport calls him Stephen and the other half calls him Bob. For work purposes he is known as Bob. He is opening his own pre-school this year, which will make him the first man in Mayo to open a pre-school."
Catherine has been interacting with the children from her home daily since the lockdown restrictions came into effect using the live broadcast function on Instagram.
"I'm pretty much phone and computer illiterate, but thank God I have two girls here doing the Leaving Cert. and they are very good on phones. I asked them how could I go about doing a broadcast for the children as soon as we closed. They suggested Instagram and set it up for me and showed me how to do it. The good thing about using Instagram is that the story stays up all day, so parents and children don't need to watch it live if they are not available at that time in the morning."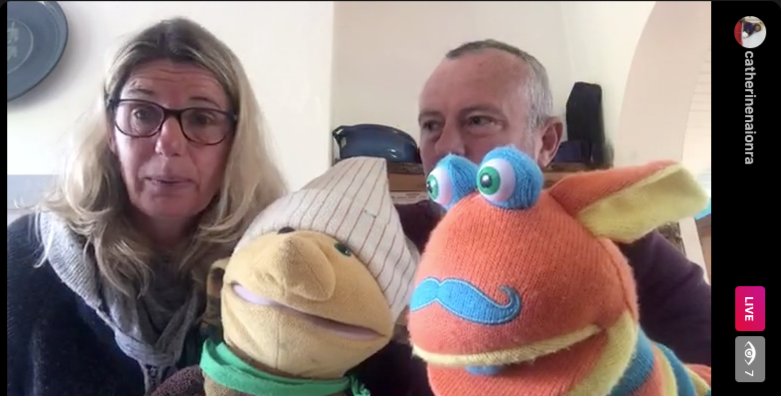 Catherine and her husband Stephen during a live broadcast with puppets Onion and Mr Moustache.
So what does a normal session contain?
"We do what we would normally do in circle time, so we would start out with a song, then we would always do our roll call, the weather and the days of the week. The children decide what the curriculum is, so at the moment we are doing aeroplanes. I ask every week what they want to learn about and they send me messages. At the moment I have a list and we have to go onto unicorns tomorrow. Then they send me in their pictures; some days I might get 20, other days I might get three or four. It depends on how the kids are feeling and how parents are doing with them at home because it is challenging.
They send me their pictures and I print them out and I show them back to them so that they can all see each other's work. It helps them to know that they are not the only ones interacting."
Catherine feels that the suddenness of the lockdown transition has been difficult for young children and this has been the feedback she received from parents.
"I got a lot of messages from parents to say there was a lot of anxiety. They didn't understand why they couldn't come back to school; there was a lot of tears and I felt I couldn't leave them feeling that way. Since I started the Instagram broadcasts, the feedback I have got is that they are doing so much better because there is a little routine now. So they get up in the morning, they have their breakfast, have a bit of playtime and then Múinteoir Catherine is on and they watch me. Then they will have their lunch and it builds some kind of little routine into their day."
The love of children that first got Catherine into the early years many years ago still motivates her to stay connected with the children during this uncertain period.
"I've a very close group and we kind of become our own little family during the year, as I tell their parents they are my children too now. Once they come near me, that's it."
The LINC Programme Team would like to sincerely thank Catherine for sharing her story with us, we wish all of our followers, their families and friends continued good health and prosperity during this period of uncertainty.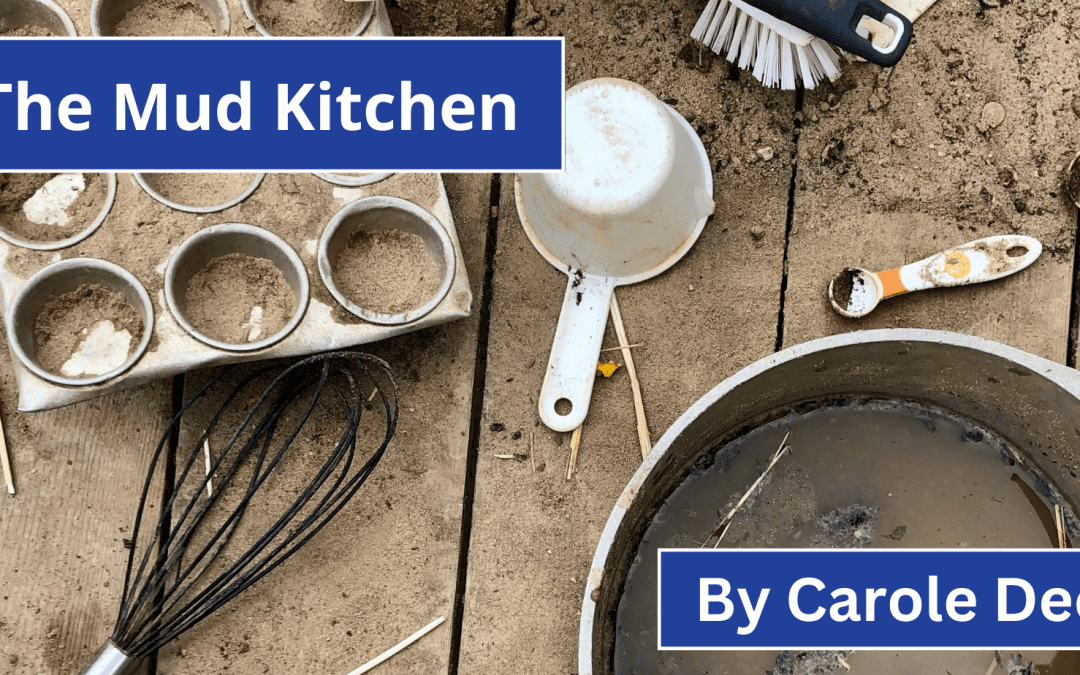 The Mud Kitchen In this edition of the LINC Blog, LINC Tutor Carole Dee describes how her Setting's Mud Kitchen encourages children's social and emotional development and provides endless opportunities for open ended, sensory play.The Mud Kitchen is without...
read more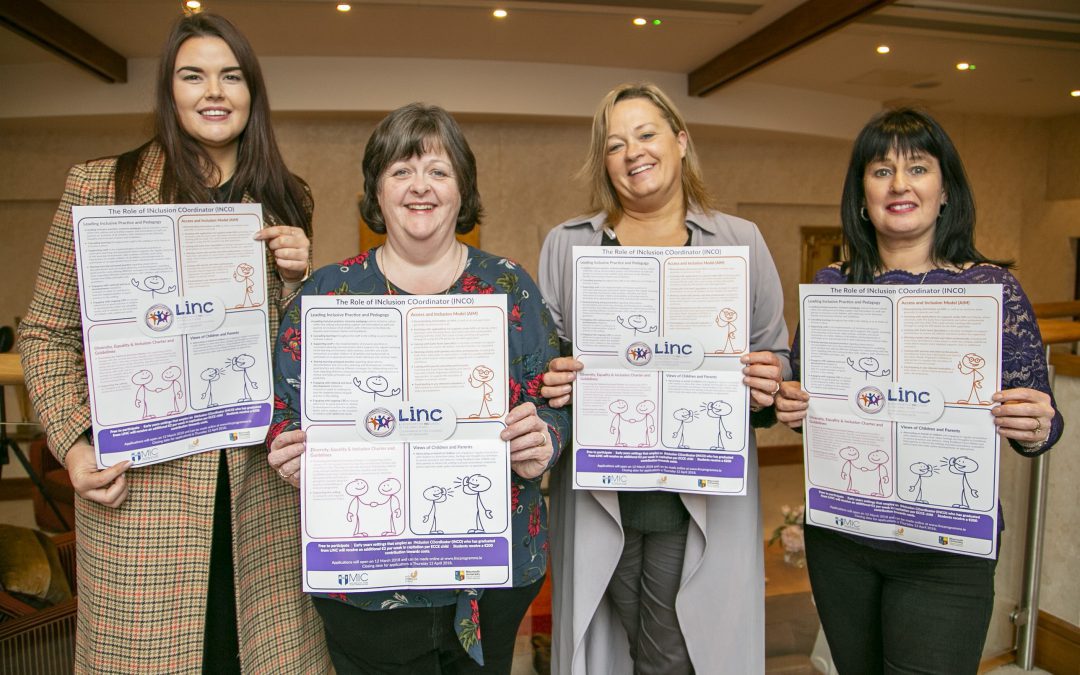 Minister O'Gorman commends the dedication of early years educators and encourages them to avail of the opportunity to apply for the award-winning LINC Programme.   630 places available nationwide as LINC Programme set to open for applications    The Leadership for...
read more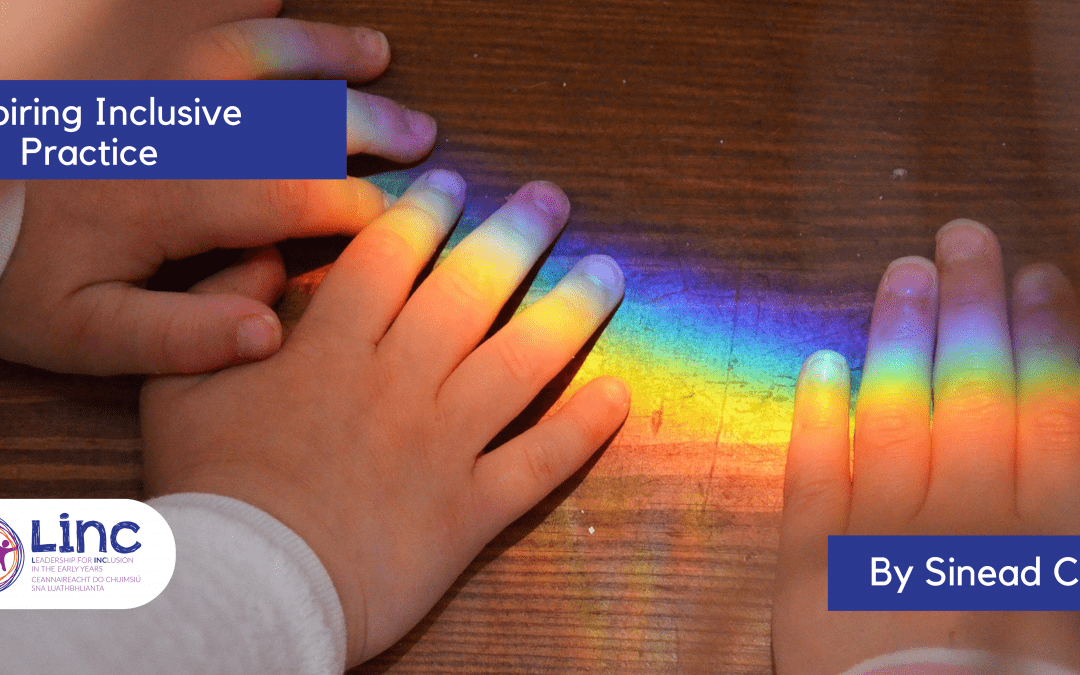 Inspiring Inclusive Practice In the edition of the LINC Blog, Inclusion Coordinator (INCO) Sinead Conran reflects on how her participation in the LINC+ CPD Programme and engagement in a Community of Practice with fellow INCO's has benefited her and her...
read more