In this edition of the LINC blog, graduate Carrie O'Connor Byrne describes how putting a lesson learned on the LINC Programme into practice has benefited the children in her setting.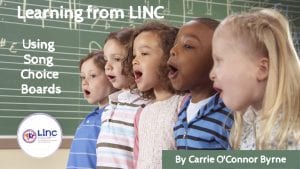 Throughout the first module, Inclusion in Early Years Settings, I became increasingly interested in the voice of the child; that each child is an individual and that they have unique strengths and unique learning needs. This really made me reflect on my own setting – was I ensuring the voice of the child to the best of my ability? Were there areas that could be improved upon, and was the environment suitably prepared to allow for inclusive design?
One area that I chose to focus on was circle time. I felt the children enjoyed circle time but some of the children would lose interest quite quickly. I felt that maybe it was too much of an adult-led activity and I asked myself how could I involve the children more? How could I support all of the children's learning?
At a LINC Programme face-to-face presentation, visual aids were discussed and samples were displayed around the room. This gave me an idea, I decided to make some song choice boards for our circle time. The song choice boards consisted of an image from a song which was coloured in, cut out and stuck on to a large piece of card. I placed four or five images only on to each card and the name of each song was also written next to each image.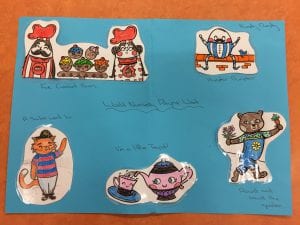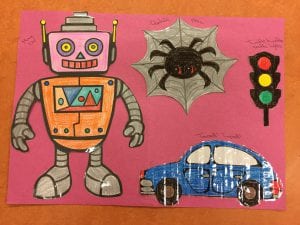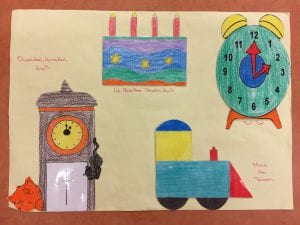 I then introduced the children to the song choice boards at circle time. The children were each invited to come and choose which song we would all sing together. Some of the children pointed from where they were seated while others jumped at the chance to come and choose a song. Some of the children found it difficult to wait to take their turn but after using the song choice boards a number of times they knew that they each would get a turn to choose. I am also glad that I chose to put only four or five images on each board as sometimes the same song is chosen a number of times and we can easily then change to another board. Each time we learn a new song or rhyme an image is created for it and added to a new board. We also vary how we use the boards – we either hold one up at a time to choose from or lay some out on the floor for the children to gather around and choose.
I was really amazed at the difference the song choice boards made. Some of the quieter children were unsure at first and would point to their chosen song from where they were seated but now they are really confident and can't wait for their turn to come up and choose a song. The quieter children don't even hesitate now to come up and choose a song which is quite an achievement for some of the children attending our setting. I find that all the children are much more engaged with the songs and they really get involved with the actions for each song. I saw a difference in their capabilities to listen to one another and in waiting to take their turn.
I find the song choice boards encourage all the children to become more involved and make decisions in allowing them to decide which song to sing. This really gives the children some independence and a sense of responsibility. By making the song choice boards and seeing the involvement of all the children I really can see now the significance of using visual aids in the early years setting. I am really pleased that the visual song choice boards worked out so well and I am already planning my next visual aid to add to our setting.
The LINC programme would like to express its sincere thanks to Carrie for sharing her experience with us. Applications for the 2020 programme close on November 6, at 4pm, for more see www.lincprogramme.ie.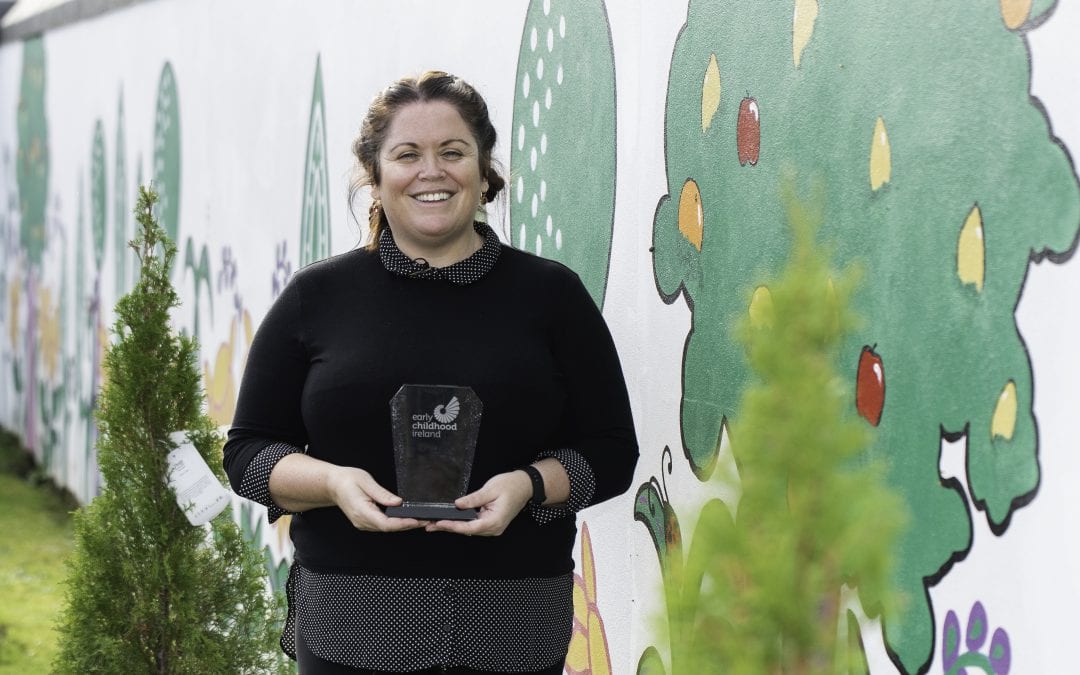 The award was sponsored by the LINC Programme as part of the Early Childhood Ireland (ECI) National Awards, which took place virtually between November 16 and 27, 2020. Last Wednesday (25/11/2020) was a day of great celebration for the INclusion...
read more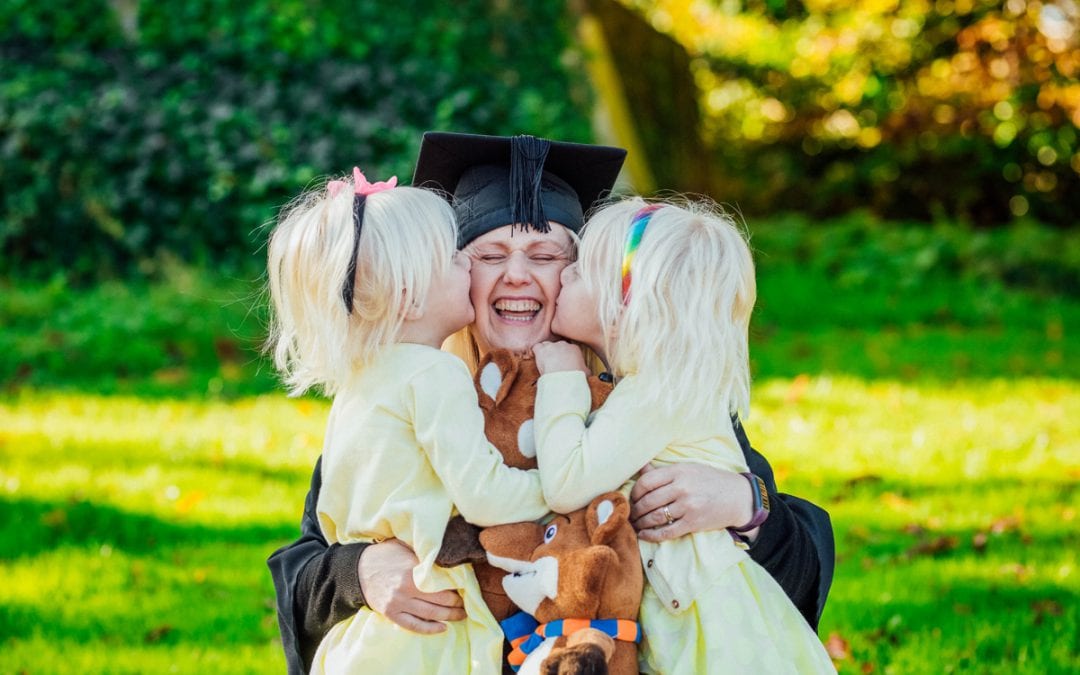 The Leadership for INClusion in the Early Years (LINC) Consortium has been awarded a tender by the Department of Children and Youth Affairs (DCYA) to continue its delivery of a specialist level 6 higher education programme for practising early childhood...
read more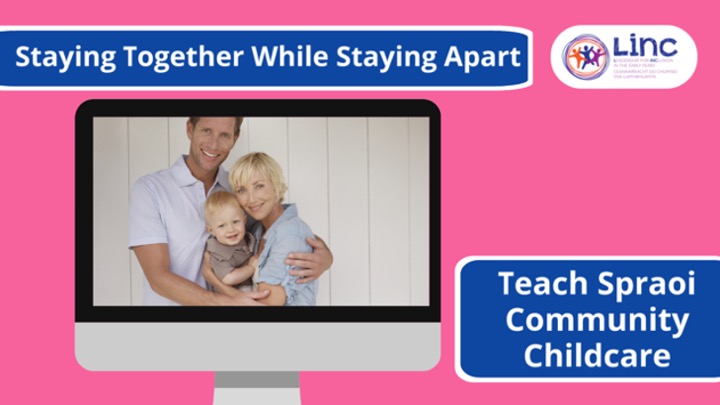 In this edition of our blog, current student Edwina Doyle outlines how her setting has been keeping in touch with the children and their parents during the COVID-19 shutdown . Teach Spraoi Community Childcare is a purpose-built centre for early years and...
read more