Learning Through Real-Life Experience
in Outdoor Pre-school 
In this edition of the LINC Blog, LINC Graduate, Racheal Mackessey unveils the transformative journey of learning through real-life experiences in an Outdoor Preschool. Racheal vividly describes how children's imaginations flourish in the outdoors, engaging in diverse play scenarios—from superhero adventures to chefs in a muddy kitchen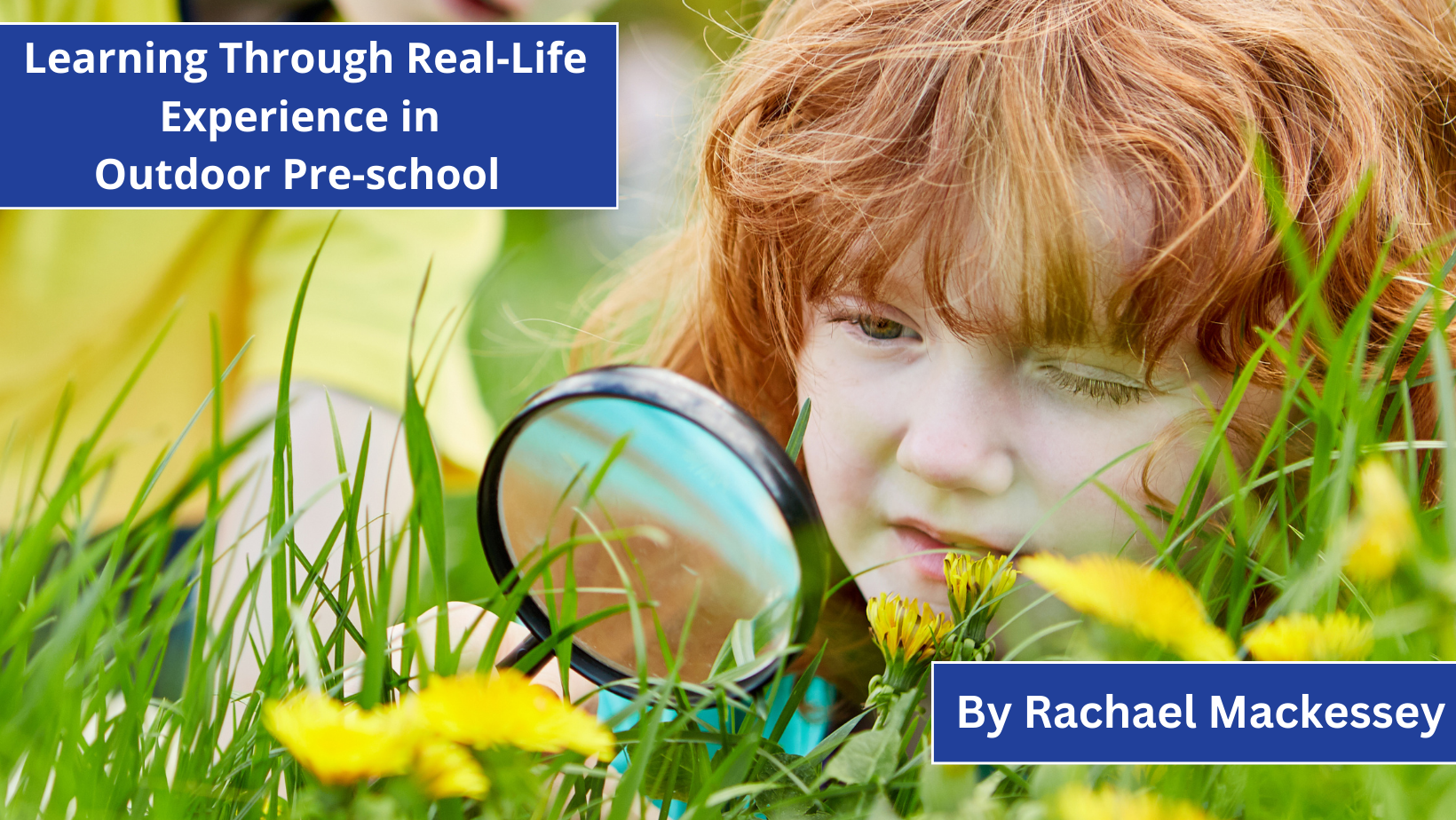 In our outdoor preschool, we strive to help children learn by exploring their natural environment and linking their individual interests in our emergent curriculum. The children are free to engage in the outdoors in all weathers, experimenting with muddy puddles to snow, ice, and frost in the winter. As we say, there is no such thing as bad weather, just bad clothing! The routine in the outdoor preschool is very flexible and caters to all of the children's needs. We have observed that, for many children, it takes time to get used to the complete freedom they have to get dirty!   
The children's imagination blossoms in the outdoors with endless opportunities for play—superhero socio-dramatic play, chefs in the muddy kitchen, witches mixing up their potions, farmers looking after their animals, construction workers on their building site, to Formula One racers speeding around the path on their bikes. According to Piaget, children are little scientists; they learn through experimentation within their environment (Flood 2013). Therefore, it is important to provide an environment filled with opportunities to foster the child's innate curiosity.   
One day, the children were exploring the garden with their magnifying glasses and found a caterpillar in the grass. Since that moment, the children consistently found different mini-beasts around the outdoor preschool—from worms, snails, and slugs to woodlice, spiders, and bees. To broaden the children's learning, we decided to teach them all about the life cycle of the butterfly. This made the activity relevant and meaningful so children see learning as positive and enjoyable from the beginning of their learning journeys (NCCA 2009). This, in turn, improves children's learning dispositions, such as persistence and concentration, as Pound (2006) states if children enjoy experiences, they are more likely to concentrate for longer periods of time.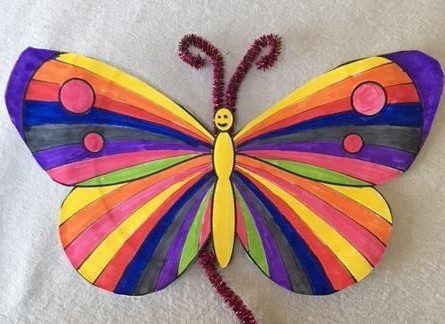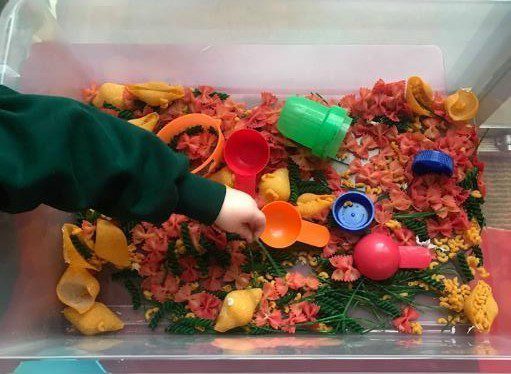 As soon as I ordered the caterpillar kit, I shared the exciting news with the children to start getting them all excited. This experience allowed for a full month of activities, a conversation topic in circle time, and songs. In preparation, we also read stories about the caterpillar, such as "The Very Hungry Caterpillar" by Eric Carle and "The Little Caterpillar".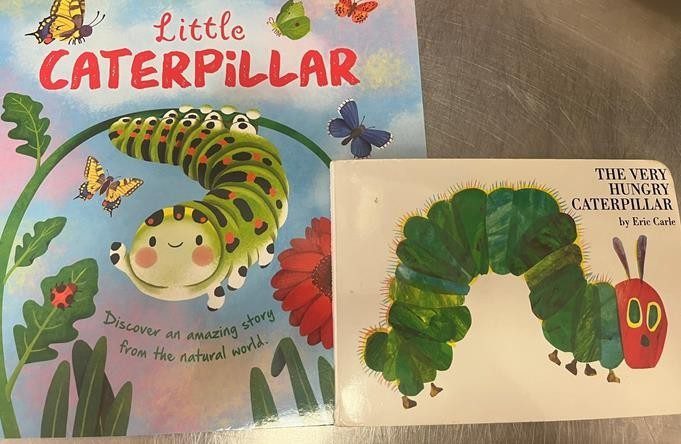 To cater to all the children and get the most out of the experience, we ordered 10 caterpillar kits to come in the post. Each kit included the caterpillars, some food, a net to put them in, and realistic props to show the children what they would look like at each stage. The children decided on Cece, Orange, Kiwi, Avocado, Aggie, Flower, Grass, Stitch, Buzz, and Jessie. It was lovely to see the children's excitement daily as they watched how the caterpillars grew. When the cocoons were ready, we transferred the lids into our butterfly net and waited for the butterflies to emerge. We observed the cocoons shaking and knew that was a sign that the butterflies were getting ready.  
One day, we arrived in the preschool, and the butterflies were out, crawling up the net. We decided that was the day to set them free in our garden. The children loved interacting with the butterflies, being gentle, caring for nature, and providing them with flowers and food to lay on. The butterflies stayed in our hands for a while before stretching out their wings and flying off into the sky.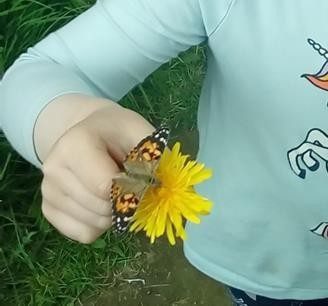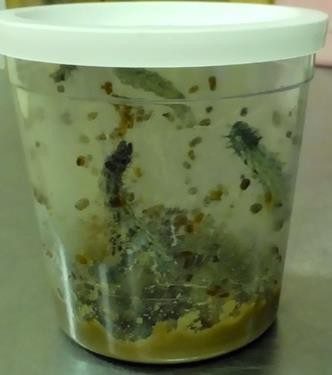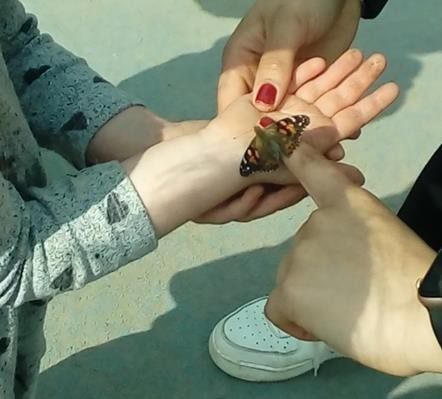 To display our learning from the activity, we created artwork to hang in our outdoor space, painting caterpillars using pom-poms and making beautiful, colourful butterflies. This activity provided plenty of opportunities for holistic learning. Research highly documents the benefits of outdoor play and hands-on experiences for children's learning. In Aistear, our National Curriculum Framework, it describes how play in physical, social, and imaginary worlds can nourish children's development in self-regulation, language, social skills, creativity, and imagination. This lays the foundation for children to become confident, competent learners and communicators (NCCA, 2009). This makes this activity inclusive for all children as they learn the butterfly life cycle first-hand in front of their eyes and can interact with the butterflies or even stand back and watch if they feel uncomfortable. The extension activities are easily adaptable for children with sensory issues, age, and stage of development. The activity also fosters the themes and learning goals set by Aistear: Well-being, Identity and Belonging, Communication, and Exploring and Thinking.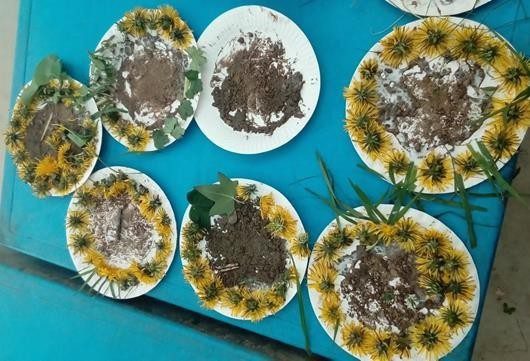 In terms of outdoor play, I have seen amazing benefits and progress in my children over the past year. According to Pound (2009), Froebel, one of the pioneers of early childhood education, stated that the freedom that the outdoor garden provides nourishes children's holistic development and spirituality. Nature is a constantly changing environment—weather, time of day, seasons—providing endless possibilities to excite their exploration, curiosity, and wonder.  
In conclusion, many theorists and researchers who study the ever-changing ideas of Early Childhood Education pioneers conclude that, in the words of Montessori, "Play is the work of the child." It is our role as educators to provide for this as best we can through our environment, both indoor and outdoor, and prepared activities.  
References 
Flood, E. (2013). Child Development, Fetac level 5 and 6, 2nd Edition. Dublin: Gill and MacMillan.  
NCCA (2009). Aistear: The Early Childhood Curriculum Framework. Dublin: NCCA.  
Pound, L. (2006). How children learn. Practical Pre-school, London.  
Pound, L. (2009). How children learn 3: Contemporary thinking and theorists. Practical Pre-school, London.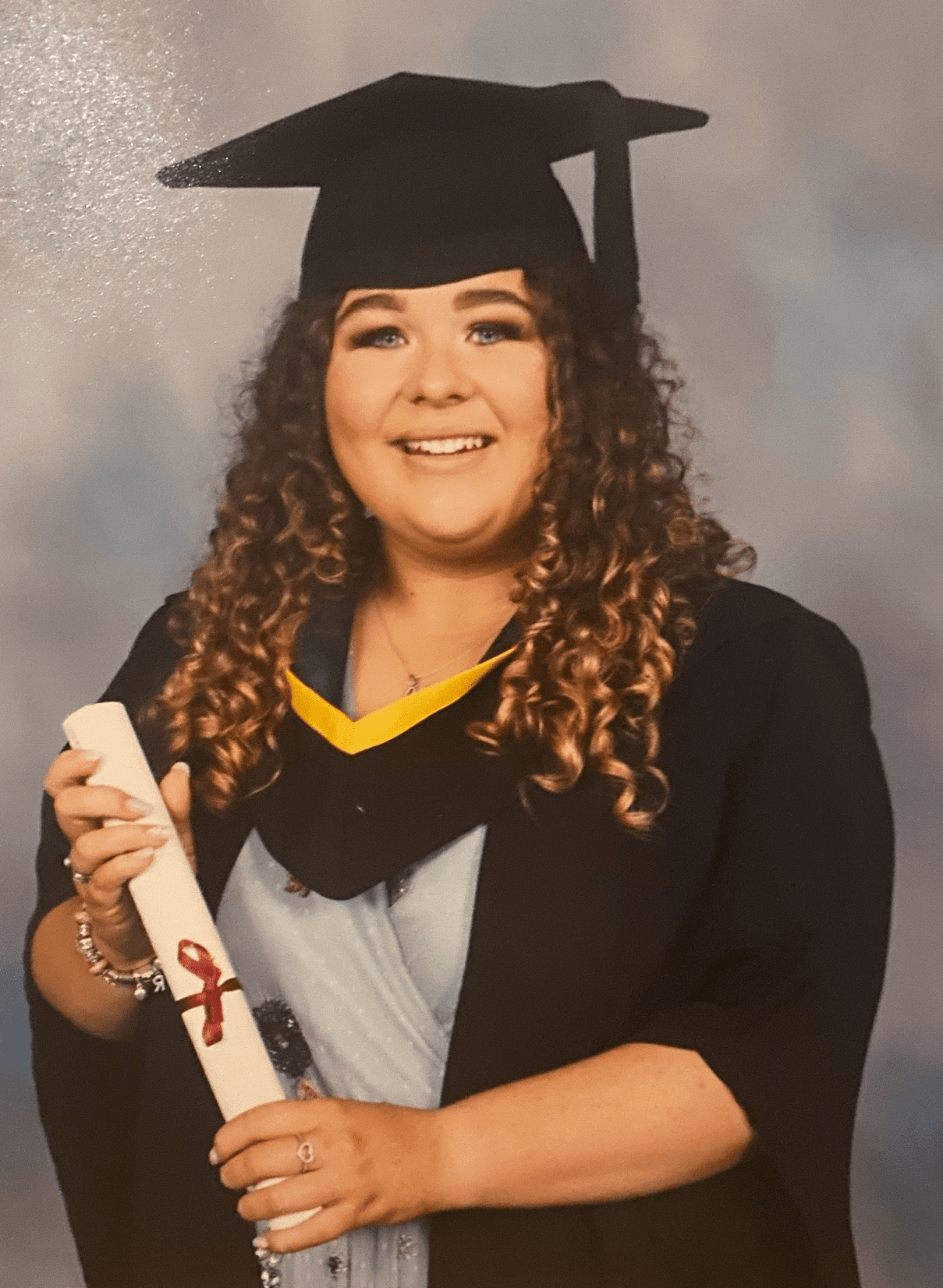 Rachael MacKessey
Team Leader of Preschool, Northside Family Resource Centre, Co. Limerick
Rachael completed a level 5 in Early Childhood Care and Education in LCFE where her passion for the sector grew. Following completing a BA in Early Childhood Care and Education in Mary Immaculate college she decided to apply for the LINC Programme. She graduated from the LINC Programme in October 2023.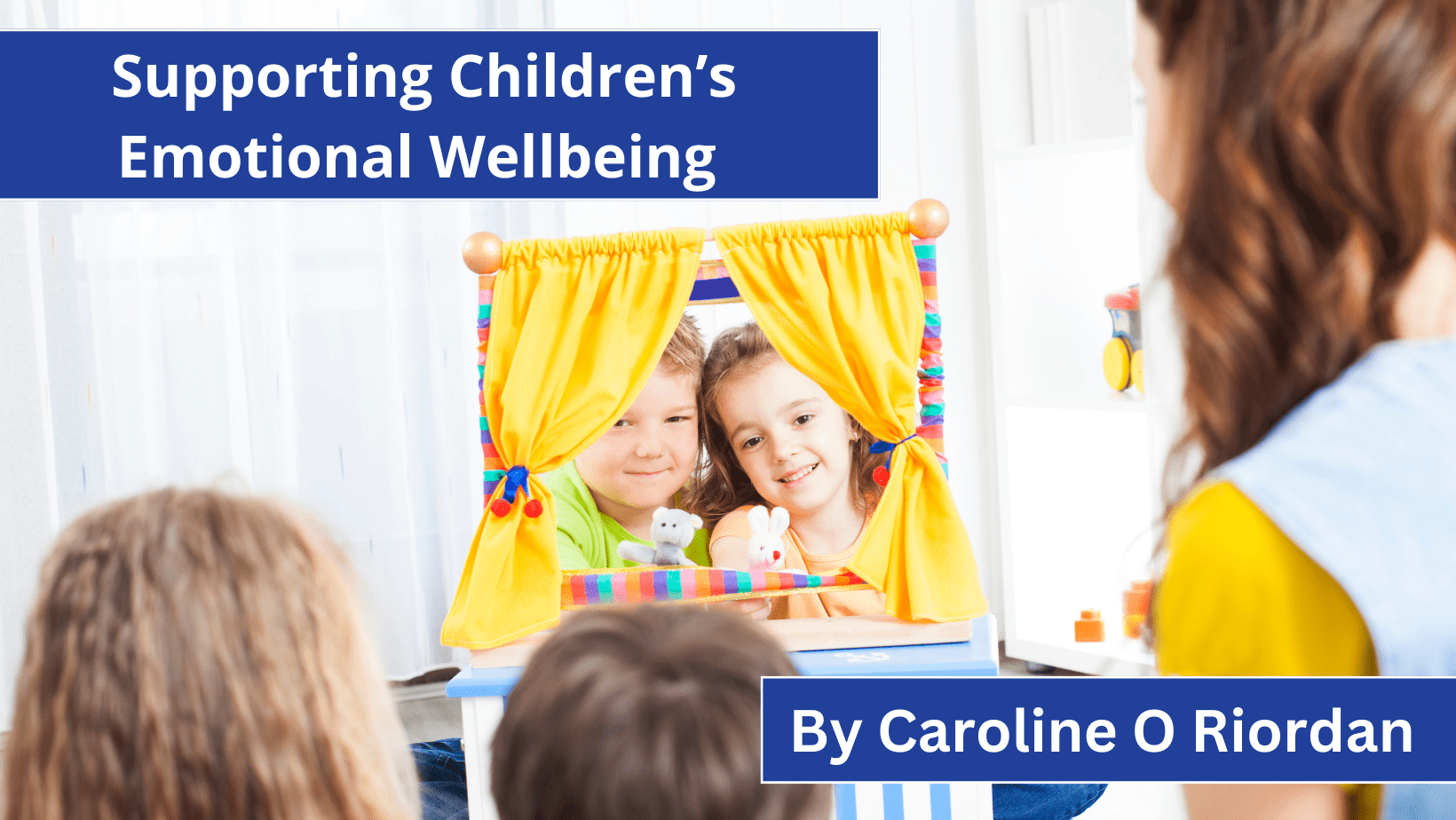 Supporting Children's Emotional Wellbeing In this edition of the LINC Blog, Caroline O'Riordan explores how the key to unlocking a child's full potential lies in nurturing their emotional well-being and as an Early Years Specialist (EYS) with Better Start,...
read more
Minister Commends 550 Newly-Conferred Inclusion Coordinators for Their Leadership in Fostering Inclusive Practice Within Early Learning & Care Sector at LINC Graduation 2023Photo: Laura Lee Curtin and Lisa McGrath pictured as they graduated from the LINC...
read more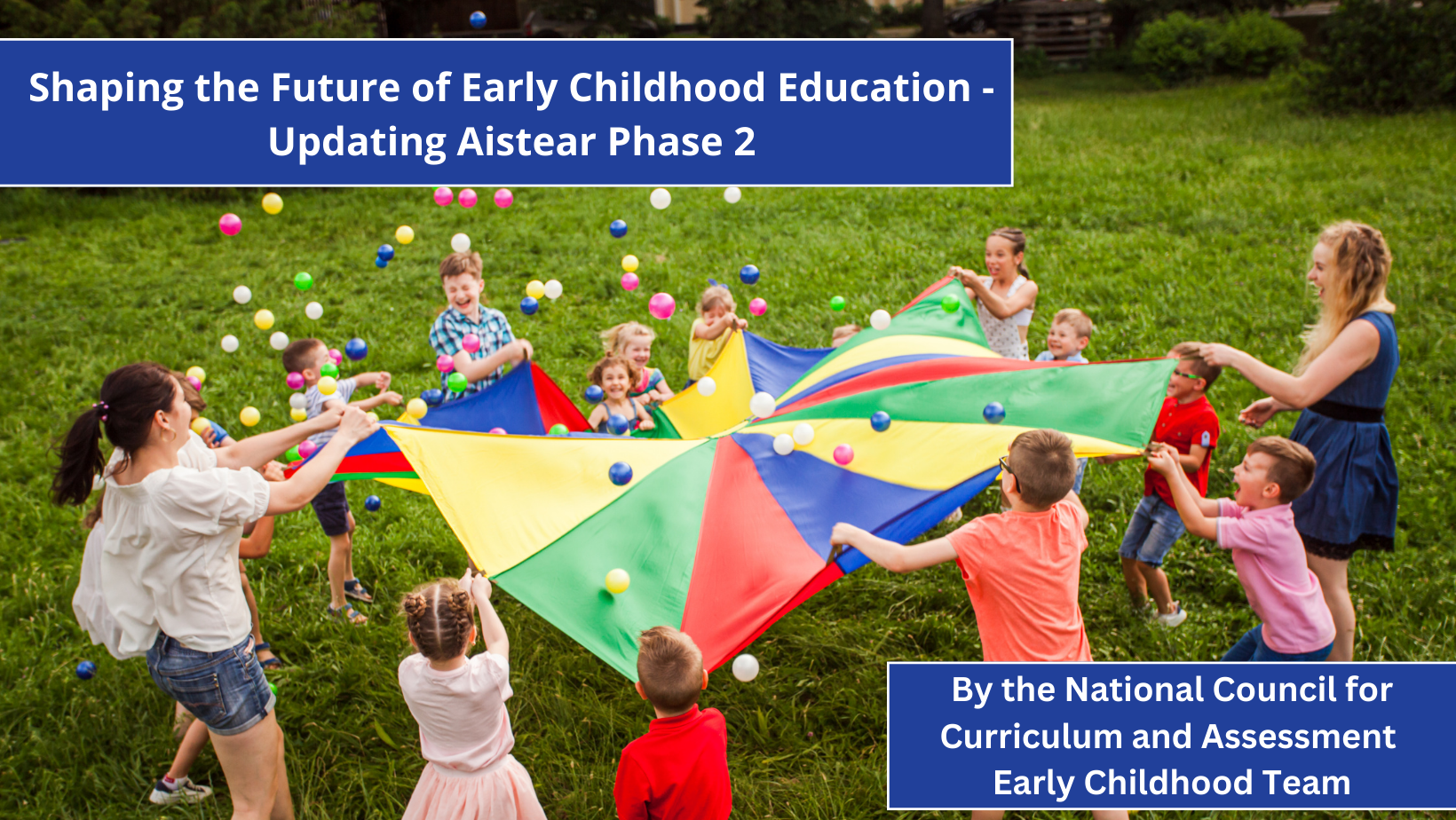 Shaping the Future of Early Childhood Education - Updating Aistear Phase 2  In this edition on the LINC Blog, the National Council for Curriculum and Assessment (NCCA) Early Childhood Team discuss Phase 2 of Updating Aistear, the Early Childhood Curriculum...
read more