In this week's LINC blog we examine how immersive play environments can spark a child's imagination and offer opportunities to broaden a child's knowledge and understanding.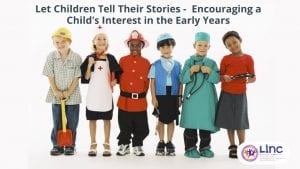 Elizabeth Wood broadly defines a pedagogy of play as "the ways in which early childhood professionals make provisions for play and playful approaches to learning and teaching, how they design play/learning environments, and all the pedagogical decisions, techniques and strategies they use to support or enhance learning an teaching through play" (Wood 2009, p.27).
As we know, a lot of planning goes in behind the scenes in order to ensure the routine, the environment and its resources support children developing their play. Interactions initiated by the early childhood teachers can help to support learning through play and playful activities.
What is free play?
Free play "involves children having choice with regard to where, with what and with whom they play" (Johnson et al., 2005). During free play children can choose to play alone or with others but without adult direction. It provides an opportunity for children to lead their own learning, allowing them to practice important self-regulation skills for developing language, imagination and creativity. While our interactions may be more limited while children are playing more independently then are are during other activities, we can support learning during free play outside of the play itself through engaging in planning and reviewing of play.
By planning and reviewing play early childhood teachers can gain a knowledge of the content of play which they are not directly involved in. It also allows them to engage children in extended conversations about their activities (Whitebread et al., 2015). Talking to children about their play requires them to look ahead and plan allowing for them to take more control over their activities. It also involves the children reflecting on play, thinking about why they might have done something or how exactly they solved a particular problem. When adults interact with children in this way, they support them to articulate their thoughts in a way that they might not have, had there been no interaction. Engaging in observations aids us as early childhood teachers in supporting and planning for children's play experience in the early childhood setting.
Socio-cultural research has suggested that providing play experiences outside of the normal environment such as visits to the supermarket or fire station can help develop a child's understanding of social roles. When adults engage children in extended conversations about events or activities that interest them it results in more complex and sustained play.
This video demonstrates how one pre-school encouraged the children to find out more about how a garage works, offering them the opportunity to create their own scenarios and characters through role play.
Engaging children in these types of scenarios can help develop their confidence and language skills. It will also help them develop greater links within their community.
Aistear: The Early Childhood Curriculum Framework highlights that "Children love to play, and play often mirrors what is important in their lives" (National Council for Curriculum and Assessment, 2009 p.53).
More information on the Aistear: The Early Childhood Curriculum Framework can be found here: http://www.ncca.biz/Aistear/pdfs/Guidelines_ENG/Play_ENG.pdf
Would you like to submit a blog to the LINC Programme? Drop us a line on linc@mic.ul.ie to be featured. 
References.
Wood,E. (2010) Developing integrated pedagogical approaches to play and learning. In Broadhead, P., Howard, J., & E Woods (Eds) Play and learning in the early years. London: Sage pp 9-26.
Johnson, J., Christe, J., Wardle, F. (2005) Play, development and early educaiton, Boston: Pearson Education, Inc.
Whitebread, D., & Coltman, P. (2011). Young children as self-regulating learners. In J. Moyles, J. Georgeson & J. Payler (Eds.), Beginning teaching: Beginning learning: In early years and primary education (pp. 122-138). Maidenhead: Open University Press.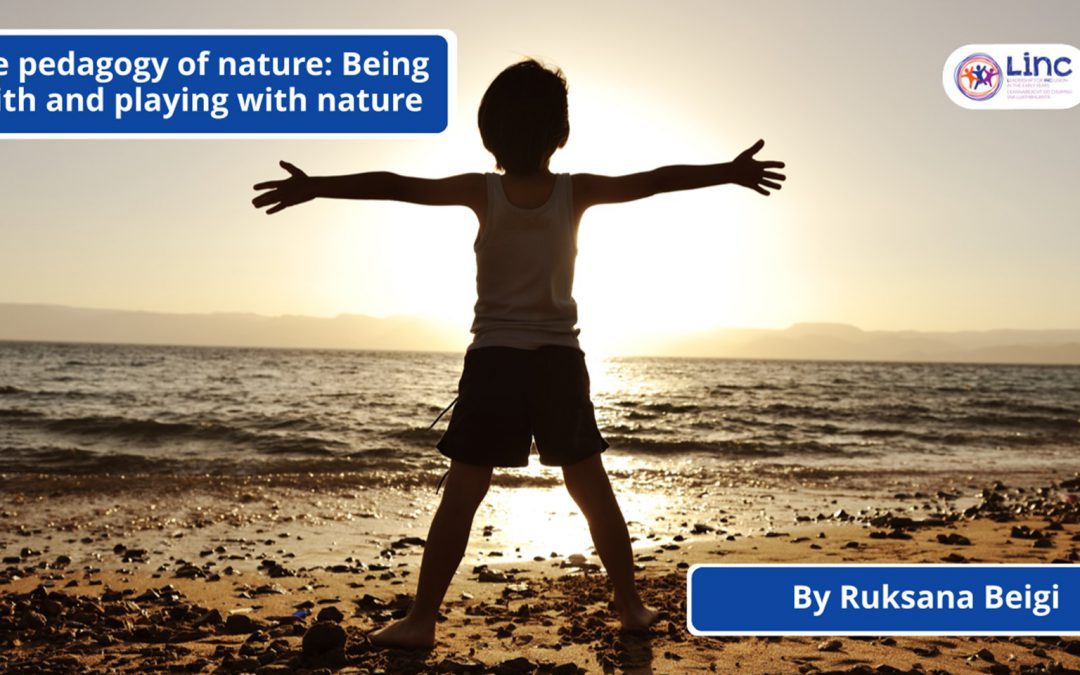 The pedagogy of nature: Being with and playing with nature In this edition of the LINC Blog, Ruksana Beigi, Senior Lecturer in the University of East london, highlights the difference between using the term "outdoors" and adopting a pedagogy of nature and how...
read more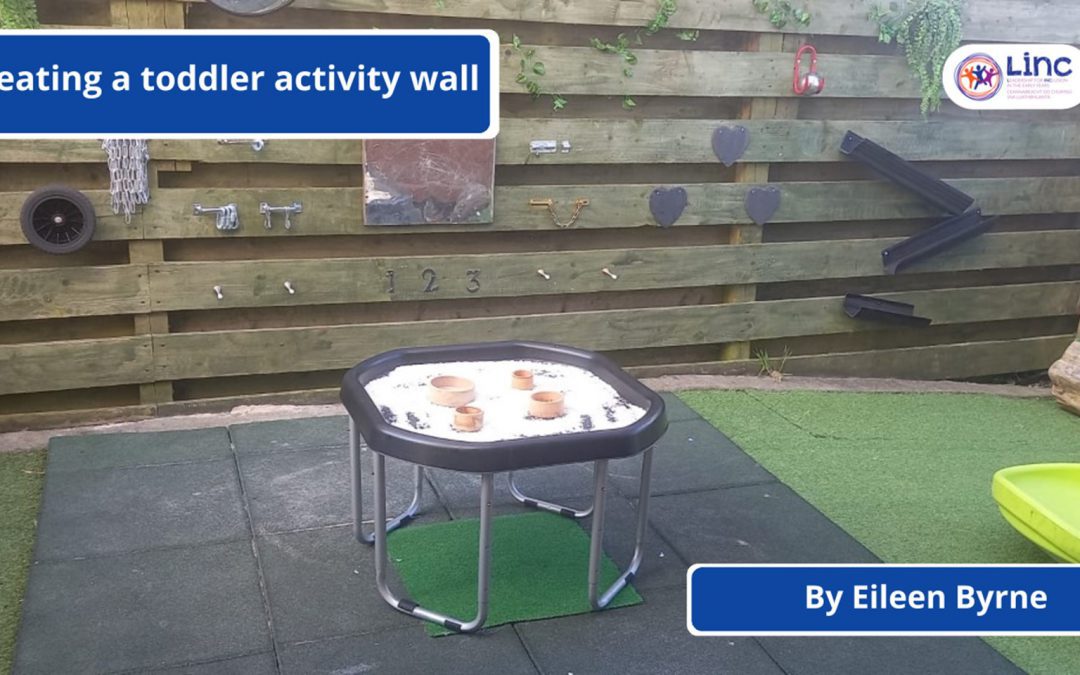 Creating a toddler activity wall In this edition of the LINC Blog, LINC+ participant and Inclusion Coordinator Puddle Lane Crèche Eileen Byrne, describes how an unused area of the garden was transformed using some day-to-day items into a space for playful...
read more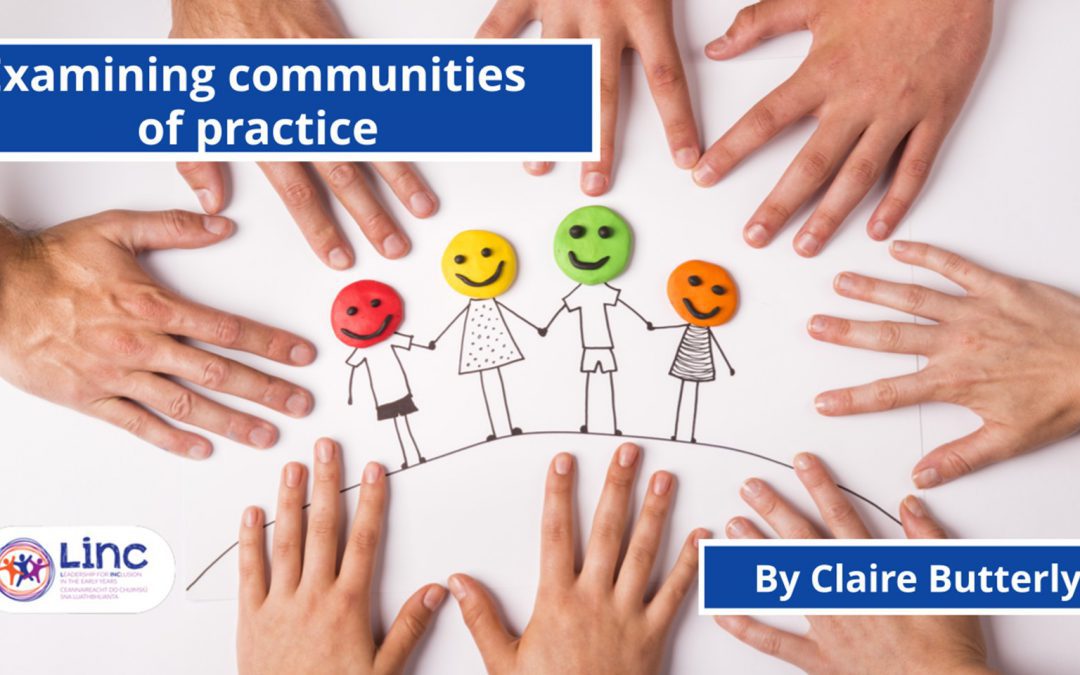 Examining Communities of Practice In this edition of the LINC Blog, LINC+ Tutor Claire Butterly examines the reasons for, and benefits of communities of practice as the first package of the LINC+ Programme Communities of Practice in Early Learning and Care is...
read more