AONTAS Recognises the Work of the LINC Programme and its Graduates with a Highly Commended Award
The LINC Programme was highly commended through the AONTAS STAR Awards this week in the category for initiatives that support social inclusion.
The Leadership for INClusion in the Early Years (LINC) Programme has been highly commended at the AONTAS Star Awards this year—recognising the work of LINC team and the programme's graduates in supporting all children and families in early learning and care.
The STAR Awards are organised by the national adult learning organisation, AONTAS, as part of its annual Adult Learners' Festival. They recognise and celebrate the achievements of adult learning projects throughout Ireland.
The LINC Programme is a one-year Level 6 Special Purpose award delivered by a consortium led by Mary Immaculate College (MIC), which includes Early Childhood Ireland and Maynooth University-Froebel Department of Primary and Early Childhood Education. The course is designed to facilitate practising early childhood teachers to promote the inclusion of all children.
Commenting on the highly commended initiatives, Niamh O'Reilly, CEO of AONTAS, said: "During the ongoing COVID-19 pandemic adult learning organisations are continuing to provide essential supports and services to those adult learners most in need. The work they do is benefitting the individual learner, their families and their local communities. The STAR Awards is an opportunity for them to be recognised for their positive impact on society."
In welcoming the award, Prof Emer Ring, Dean of Early Childhood and Teacher Education at MIC, acknowledged the incredible work of the LINC Programme team in adapting to a solely online format and supporting students during the COVID-19 pandemic. Prof Ring remarked that "while it has been a particularly challenging time for everyone, the commitment, enthusiasm and innovation of the LINC Programme Team have been exceptional." Prof Ring also commended the LINC Programme students for their outstanding commitment and engagement with the programme and expressed a hope that she would be in a position to welcome both the LINC team and students to the historical MIC campus in the very near future to celebrate this richly-deserved acknowledgement.
Commenting on the award, Teresa Heeney, CEO of Early Childhood Ireland said: "I am delighted to congratulate our LINC colleagues and the graduates of the programme on this Highly Commended Award. This is wonderful news and a worthy testament to the vision, leadership, and dedication of all involved in this ground-breaking programme. We at Early Childhood Ireland are very proud to be part of this initiative. It is wonderful to see first-hand the inspirational work of the programme and its graduates in spearheading inclusion and accessibility for young children in Ireland."
This sentiment was echoed by  Professor Marie Mc Loughlin, Head of the Froebel Department of Primary and Early Childhood Education, Maynooth University who added: "We are delighted that LINC's successes are being recognised by AONTAS with this Highly Commended Award for having developed a programme that is innovative in helping to improve the lives of all children in early learning and care.  This endorses the collective efforts of the LINC team and graduates of the programme who have worked tirelessly to ensure the inclusion of all children in early learning and care across Ireland."
Also commenting on the award Shirley Heaney, LINC National Programme Coordinator said: "I am delighted that AONTAS have recognised the support offered by the LINC Programme to our students, and the work of Inclusion Coordinators in early learning and care settings with this Highly Commended Initiative Award. I would like to congratulate each member of the LINC team for their dedication to the inclusion of all children in early learning and care settings; and our adult learners who support the inclusion of all children in their early learning and care settings daily."  
Since the inception of the STAR Awards in 2007, thousands of adult learning initiatives across a wide variety of areas—including increasing educational access for all including those with a disability, supporting positive mental health and as part of addiction recovery—have been recognised.
Colm O'Regan, author, broadcaster and comedian will MC a special online celebratory event on Thursday 4 March to acknowledge the outstanding contribution that all of the shortlisted STAR Award projects have made to the adult and community education sector.
The AONTAS Adult Learners' Festival is running throughout this week with a range of online events and activities happening nationwide. Further information is available at:
www.aontas.com/community/adult-learners-festival/.
Further information on the LINC Programme can be found on www.lincprogramme.ie.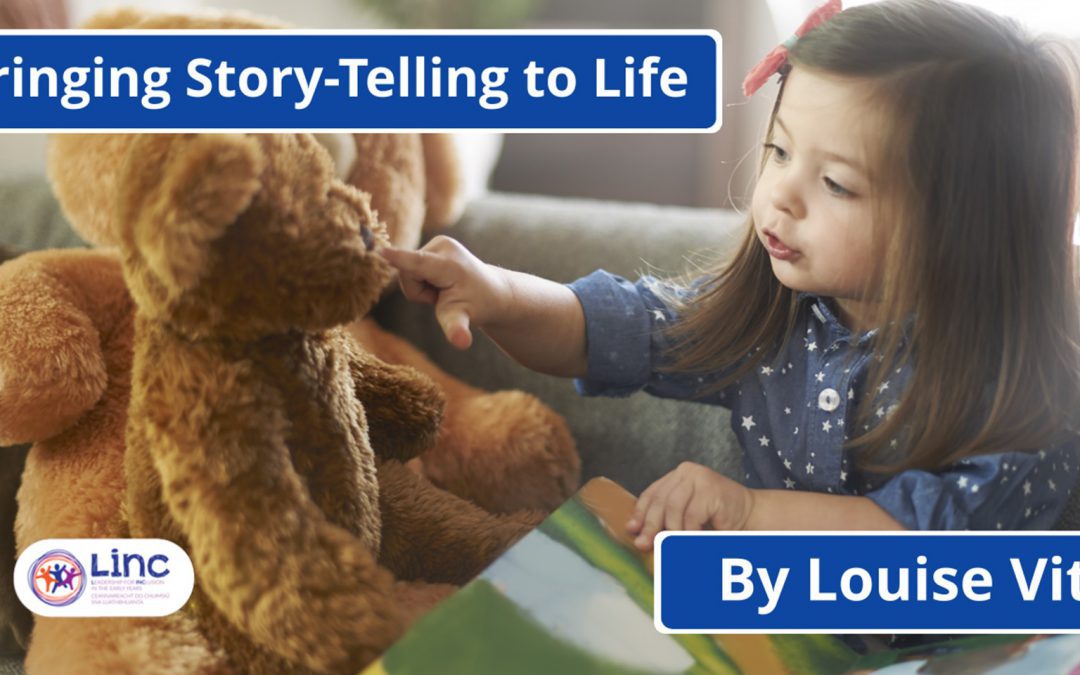 Bringing Story-Telling to Life In this edition of the LINC Blog, LINC student Louise Viti describes how story-telling in her setting has supported children's social interaction, play experiences and imagination. Think back to your own childhood...
read more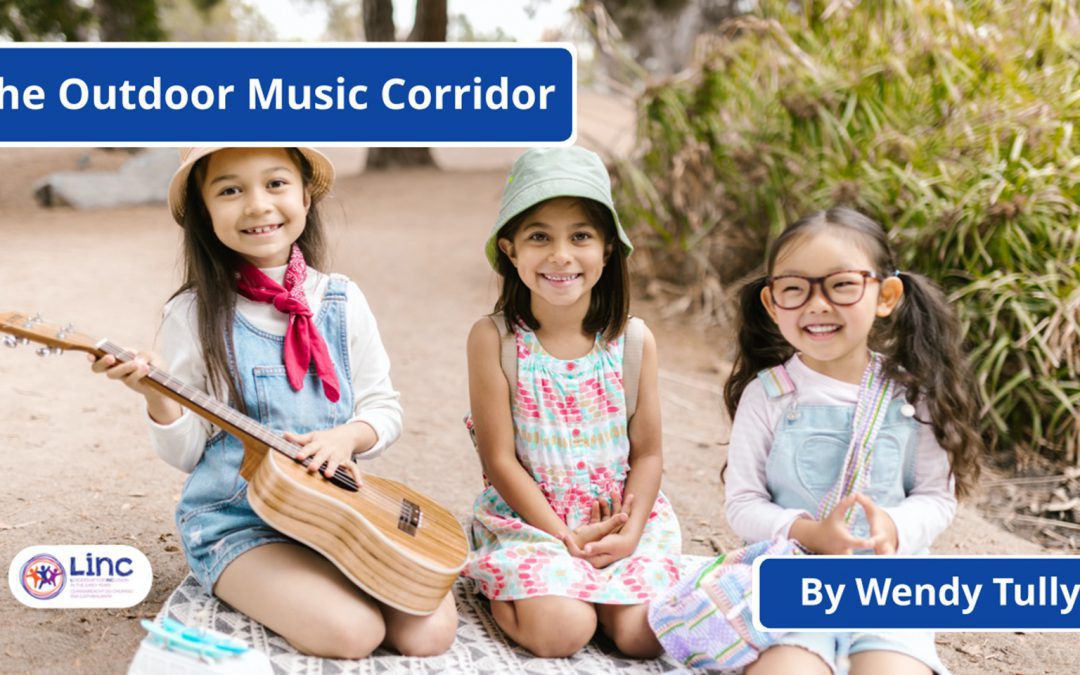 The Outdoor Music Corridor In this edition of the LINC Blog, LINC Graduate and LINC+ Participant Wendy Tully describes how one simple idea helped to foster social interaction between the children of her setting. "Music is a moral law. It gives...
read more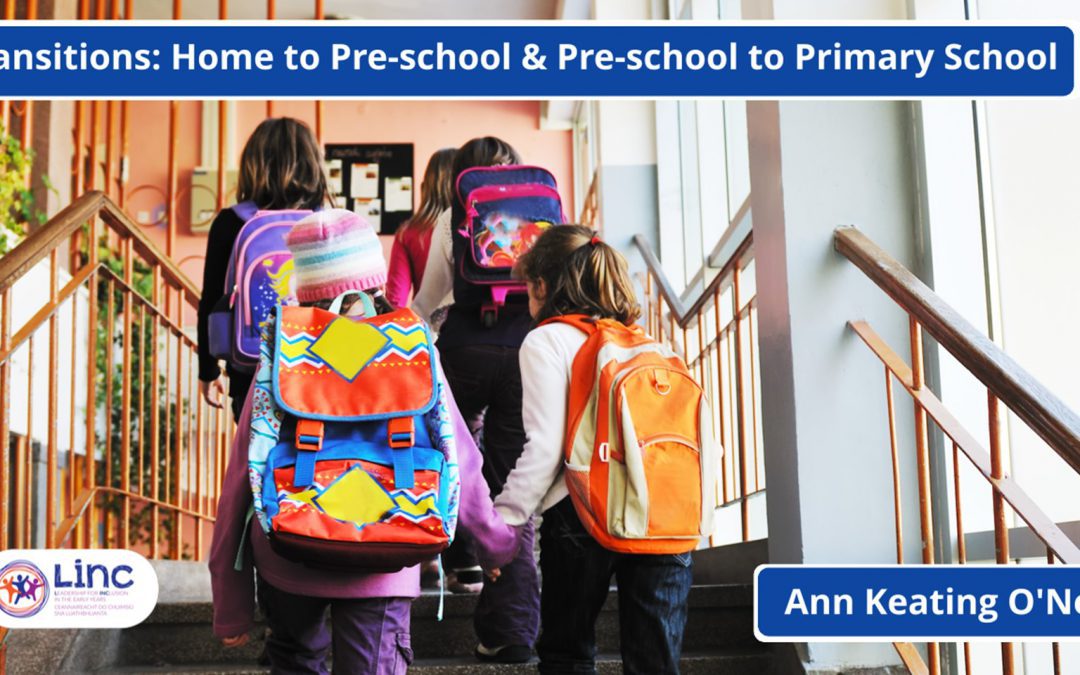 In this edition of the LINC blog, Ann Keating O'Neill, LINC Graduate and Owner/Manager of Shining Stars Preschool Lisronagh, Co. Tipperary, describes how she manages the two major transitions for children in her setting. I have always put a lot of...
read more