LINC Consortium takes the lead again as it launches exciting new Continuing Professional Development Programme for over 3,000 graduates.
Thousands of Inclusion Coordinators (INCOs) across Ireland will be offered an opportunity to further expand their knowledge and skillset with free online CPD.
The Leadership for INClusion in the Early Years (LINC) Consortium is launching a new continuing professional development (CPD) programme aimed at graduates of its Level 6 Special Purpose Award—a qualification designed to support early childhood teachers in leading and creating inclusive ELC settings, where all children are enabled to flourish and achieve their potential.
The Consortium is led by Mary Immaculate College (MIC), and includes Early Childhood Ireland and Maynooth University-Froebel Department of Primary and Early Childhood Education.
The development of the CPD programme, which will run for graduates until 2023, is part of a tender awarded to the Consortium by the Department of Children, Equality, Disability, Integration and Youth last October. The tender will also see the Consortium continue to deliver its Level 6 Special Purpose Award for new entrants.
Welcoming the launch of the CPD programme, Dean of Education at MIC, Professor Emer Ring, said 'We are delighted once again here at Mary Immaculate College to be working with our colleagues at Early Childhood Ireland and Froebel Department of Primary and Early Childhood Education – Maynooth University in developing a programme of continuing professional development that we hope will support our LINC programme graduates as they continue their exceptional work in creating early learning and care settings, where difference is celebrated and where all children are enabled to flourish and achieve their potential. The CPD programmes builds on the multi-award winning LINC programme and is located in contemporary research and practice in creating inclusive ELC settings.'
Teresa Heeney, CEO of Early Childhood Ireland, added "Early Childhood Ireland values working alongside the LINC team and to see first-hand its commitment to enhancing inclusion, accessibility, and experiences for all children. We are delighted to be involved in the development of this CPD programme, which will enable LINC graduates to continue to learn and grow in their role as Inclusion Coordinator within ELC settings across Ireland."
A sentiment echoed by Professor Marie Mc Loughlin, Head of the Froebel Department of Primary and Early Childhood Education, Maynooth University who added: "The launch of the LINC CPD Programme affords an invaluable opportunity for graduates to re-engage in high-quality professional development, allowing them to continue to transform their practice in inclusive and special education and develop their capacity for leadership within early childhood settings."
Commenting on the launch of the CPD programme, Shirley Heaney, National Coordinator of the LINC Programme said 'I am delighted that the LINC Consortium was awarded this tender to develop a CPD programme for Inclusion Coordinators. The LINC Programme students and graduates promote an inclusive culture, practice and pedagogy in their ELC settings daily, and it is fantastic that the LINC Consortium can now provide further support to Inclusion Coordinators who deliver high-quality inclusive early childhood experiences for all children.'
The CPD Programme will consist of six continuing professional development packages that will complement and expand the learning within the original LINC Level 6 Special Purpose Award. The first package, Communities of Practice in Early Learning and Care, will be released in May.
The registration process for the new programme will open on Monday 1 March 2021 at 9am. Graduates will only be able to register for the CPD programme online on the LINC Programme website www.lincprogramme.ie. For further information see www.lincprogramme.ie/cpd-for-incos or email linccpd@mic.ul.ie.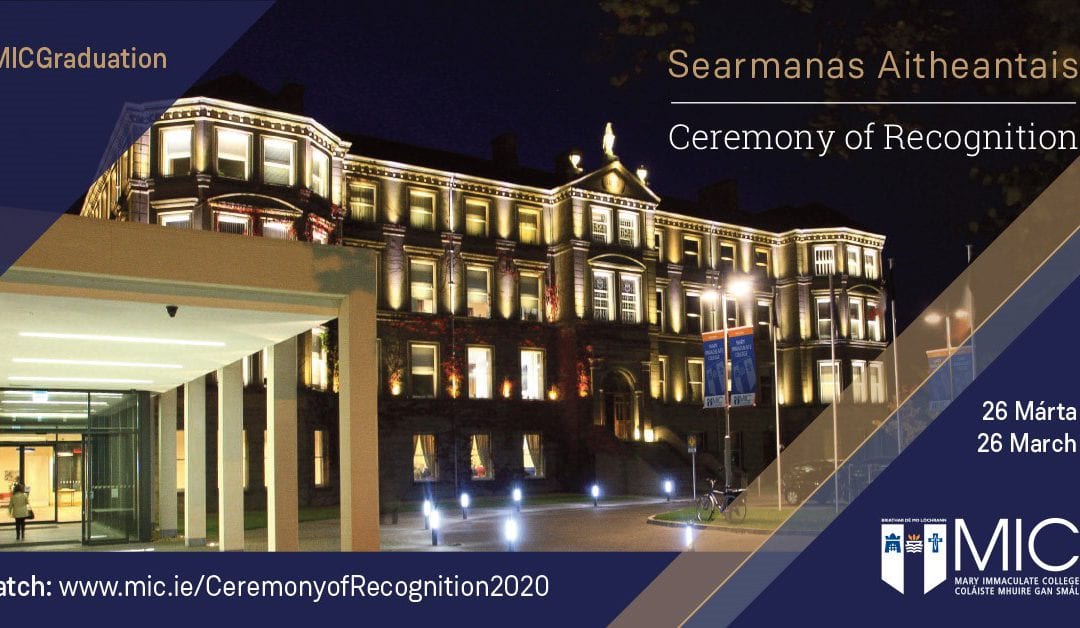 Minister praises over 800 LINC Programme graduates for commitment to inclusive culture which 'will have a wider impact in society as a whole'. Remarkable Achievements of LINC Graduates Recognised at Virtual Ceremony Speaking ahead of a Virtual Ceremony...
read more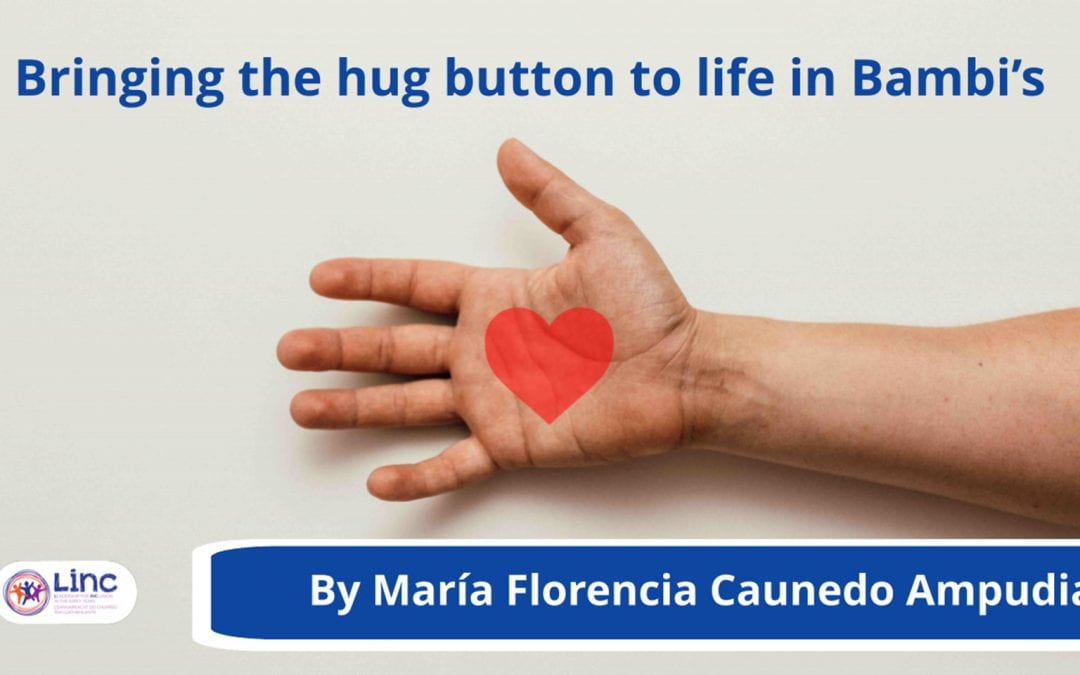 In this edition of the LINC blog, current student María Florencia Caunedo Ampudia from Bambi's Pre-school in Greenpark Dublin, tells of her success at implementing Dr Mary O'Kane's "hug button" strategy. Going back to pre-school after a long break can be...
read more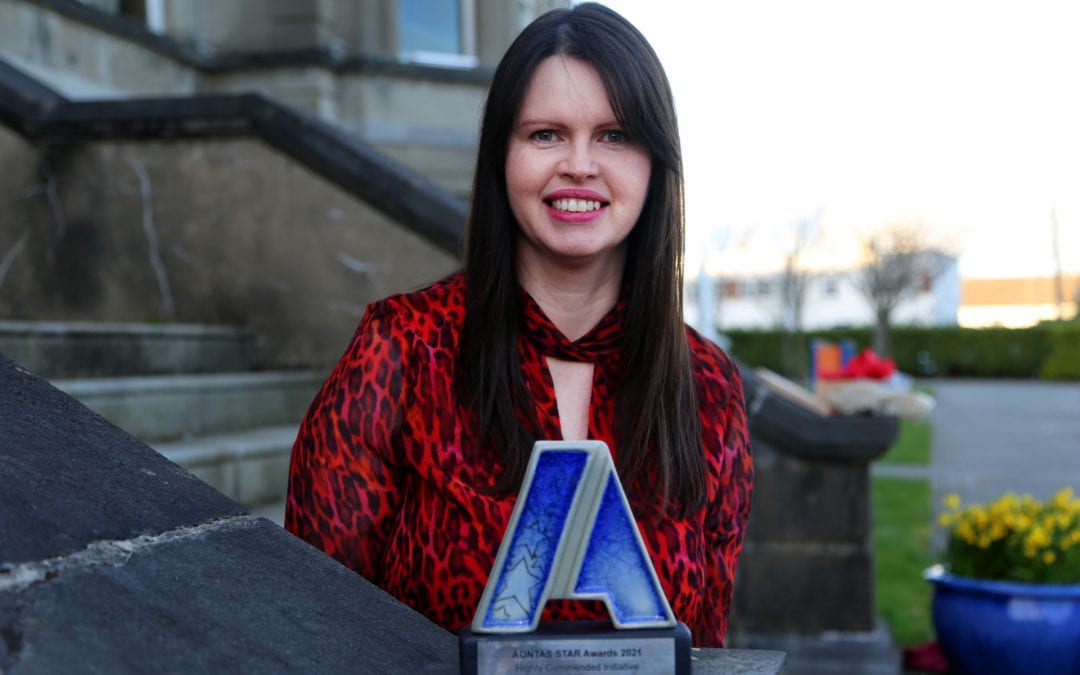 AONTAS Recognises the Work of the LINC Programme and its Graduates with a Highly Commended Award   The LINC Programme was highly commended through the AONTAS STAR Awards this week in the category for initiatives that support social inclusion. The...
read more