LINC Consortium Scoops Two Education Awards
The Leadership for Inclusion in the Early Years (LINC) Programme consortium has won two awards at the Education Awards 2020.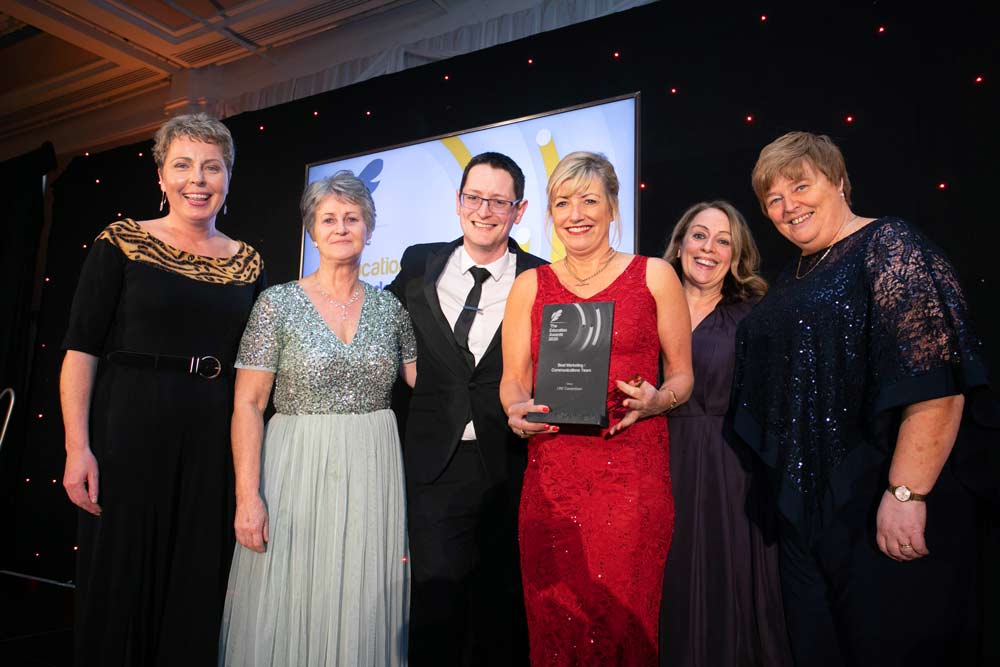 The Leadership for Inclusion in the Early Years (LINC) Programme consortium, has scooped two awards at the annual Education Awards, which were held last Thursday night (20 February) in Dublin.
The LINC programme took home trophies for 'Best Online Learning Experience' and 'Best Marketing and Communications Team' at the annual awards ceremony, which recognises, encourages and celebrates excellence in third level education.
The LINC Programme is a one-year, Level 6 Special Purpose award delivered by a consortium led by MIC, which includes Early Childhood Ireland and Maynooth University-Froebel Department of Primary and Early Childhood Education. The programme is designed to facilitate practising early years' teachers to promote the inclusion of children with additional needs. The programme is mostly delivered online whereby participants throughout Ireland watch lessons and interact with LINC tutors who teach the programme using forums and online learning platforms.
Marie Doherty, Interim National Director of the LINC Programme welcoming the awards said, "These awards signify the commitment and dedication of the full LINC team. Winning the Best Online Learning Experience for the second time is testament to the learner-focused ethos of the programme; providing meaningful and relevant learning experiences for early childhood teachers in professional practice. The Marketing and Communications Team award demonstrates the success and visibility of the programme, ensuring that the wider early years sector is informed of inclusive practice."
Teresa Heeney, CEO of Early Childhood Ireland, added, "On behalf of everyone at Early Childhood Ireland, I am delighted to send huge congratulations to all of our LINC colleagues on winning these awards. It was wonderful to see the programme picking up a second Best Online Learning Experience Award, as this is a key aspect in delivering a high quality continuous professional development option for professionals working within the early years sector. We are very fortunate in Early Childhood Ireland to work alongside the LINC team and to see first-hand its commitment to enhancing inclusion, accessibility, and experiences for all children and the level of support it provides for its students. These awards reflect the very high regard in which the programme is held by our sector and its significant impact on the lives of so many children and families."
A sentiment echoed by  Professor Marie Mc Loughlin, Head of the Froebel Department of Primary and Early Childhood Education, Maynooth University who added: "We are delighted that LINC's successes are once again recognised by being awarded the Best Online Learning Experience and the Best Marketing and Communications Team at the recent Education Awards. This endorses the collective efforts of a highly energised team who have worked tirelessly to create a vibrant online learning platform which has successfully achieved tremendously high levels of student engagement. The team's tremendous work in marketing and communications is also deservedly acknowledged. This programme continues to carry widespread transformational potential to the early childhood sector and we in the Froebel Department, Maynooth University are proud to be part of this success."
No stranger to awards, the LINC Programme was shortlisted for a Zero Project Award in 2019 and won the prestigious Jennifer Burke Award for Innovation in Teaching and Learning in 2018. The LINC Programme contains online and classroom-based sessions in order to ensure a flexible and quality learning experience, enabling early years' teachers in full-time employment to attend this important continuing professional development (CDP) programme. While over 80% of the programme is delivered online, the classroom-based sessions are offered in nine regional centres in order to ensure access to practitioners across the country. Last October saw the third cohort of students graduate from the programme when 887 students from 26 counties were presented with the Level 6 Special Purpose Award. By the culmination of the project this October, over 80% of ELC setting in Ireland offering a pre-school programme will have voluntarily sent someone to complete the education programme.
Further information on the LINC programme can be found here.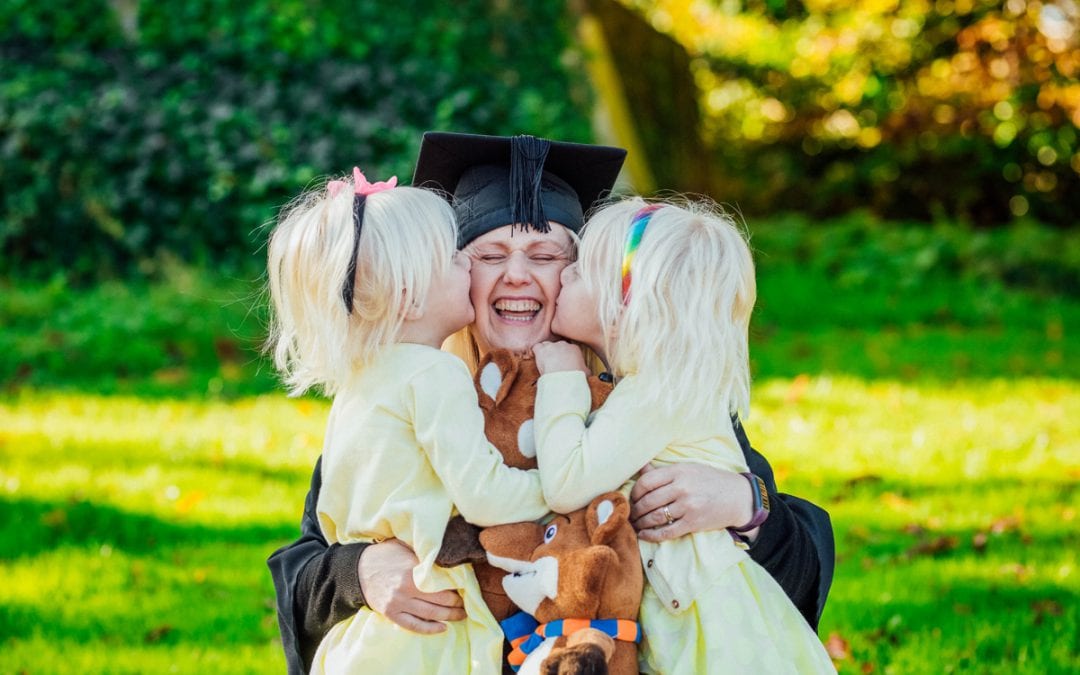 The Leadership for INClusion in the Early Years (LINC) Consortium has been awarded a tender by the Department of Children and Youth Affairs (DCYA) to continue its delivery of a specialist level 6 higher education programme for practising early childhood...
read more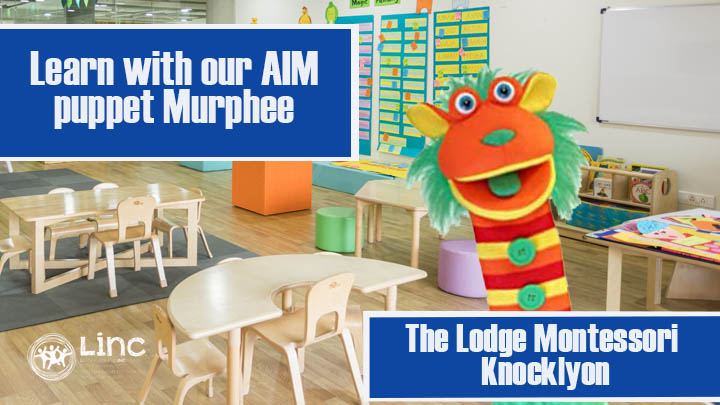 In this week's blog, we catch up with Fionnuala and her AIM puppet Murphee as they show the children how to press flowers. In The Lodge Montessori, we love using puppets in our class, as we find they support children's social and emotional engagement. ...
read more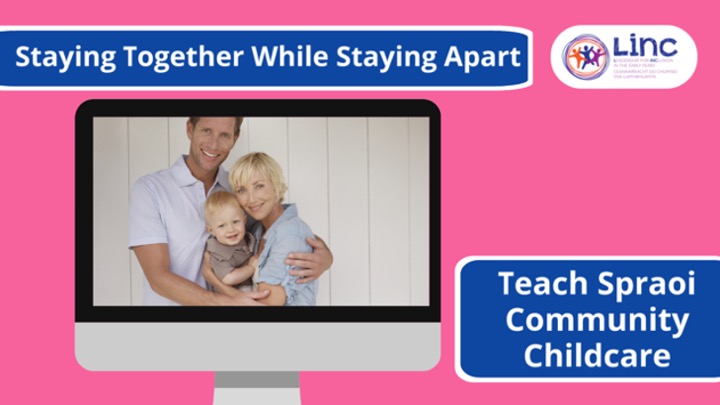 In this edition of our blog, current student Edwina Doyle outlines how her setting has been keeping in touch with the children and their parents during the COVID-19 shutdown . Teach Spraoi Community Childcare is a purpose-built centre for early years and...
read more