In this edition of our blog, Teaching Fellow in Early Childhood Education in the Department of Reflective Pedagogy & Early Childhood Studies, MIC Limerick, Mai Burke-Hayes, outlines some tips for looking after children's well-being during a pandemic.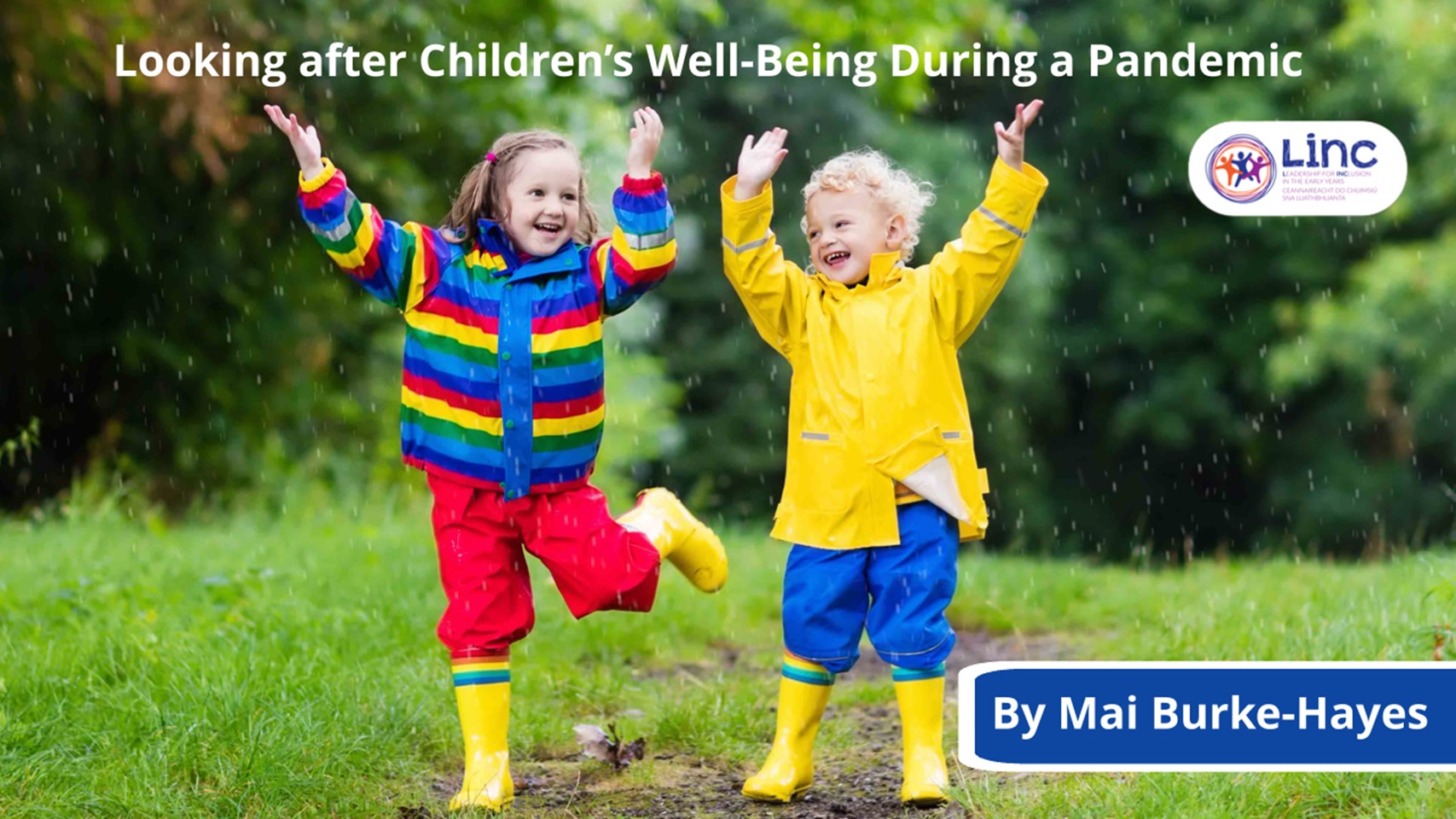 Lockdown and associated restrictions have been challenging for both parents and children. There have been so many changes and things to get used to, all of which could become very overwhelming. Young children may not fully understand why their lives have changed so much – why they cannot play with their friends or even visit their grandparents. As has been the case throughout crises in history, research conducted in these times indicates that children are bringing the coronavirus into their play and are keenly aware of the negativity associated with living through a pandemic (Egan, S., Beatty, C. & Hoyne, C. 2020).
Although there are many challenges in these times, there also opportunities, for example; more opportunities to interact with our children, more family time/activities and focusing on what is truly important – our health, and relationships with others. One of the very simple ways that can pay huge dividends in the long-term is to support children at this time by being a FRIEND to them:
Feelings – It is important that children know they can share how they are feeling in a safe, secure place with a trusted adult.  'Grown-ups' can model this behaviour by labelling feelings and expressing emotions.
Routine – A structured routine allows for predictability, security, and a sense of ownership for children. Sleep is so important for children's wellbeing, so try to stick to regular bedtimes for the most part.
Include – Just because we may not be able to go and see friends and family face-to-face, doesn't mean that we cannot include them in our lives. Video calling, writing letters and talking on the phone means we can update others and still include them in our day-to-day lives.
Experiences – This is a great time to experience new things together. Engage in exciting activities: paint, make an obstacle course, bake together, play, involve children in household tasks, try children's meditation or mindfulness.
Nature – Getting outside to enjoy nature/walk/cycle/scoot/play in the fresh air is important to include in our daily routines as much as possible.
Downtime – Children like all of us  don't always have to be 'on the go' or doing high energy activities, they need time to rest, reflect, read or engage in solitary play too.
Adults need to look after their own well-being too. Some self-care strategies for parents and early learning and care (ELC) professionals mirror those that are highlighted for children: trying to get out for some fresh air, a walk-in nature, taking some time to read or listen to podcasts, maybe engaging in body scan meditations or mindfulness activities,  are all things to consider. Remember to separate the work-home environments if you can. Try to take time out,  ground yourself and breathe. Communicate with those around you – they want to help!
We may not all be in the same boat, but we will get through this storm together – with a little help from our FRIEND
References
Economic and Social Research Institute (2020) Implications of the Covid-19 Pandemic for Policy in Relation to Children and Young People: A Research Review. Dublin: ESRI.
Egan, S., Beatty, C. & Hoyne, C. (2020). Play – Impact of COVID19 Restrictions on Young Children's Play, Learning and Development: Key Findings from the Play and Learning in the Early Years (PLEY) Survey – Play. Limerick: MIC
Poster Available on Supporting Children's Well-Being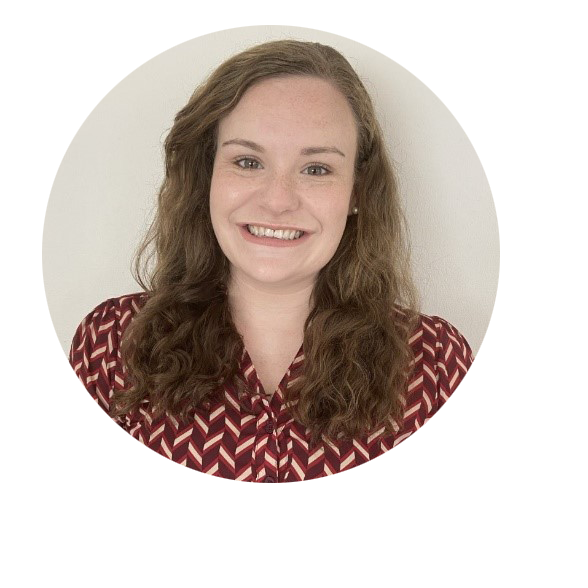 Mai Burke-Hayes
Teaching Fellow in Early Childhood Education with expertise in Psychology, Department of Reflective Pedagogy & Early Childhood Studies, Mary Immaculate College, Limerick.
After completing a BA in Early Childhood Studies from Mary Immaculate College, Mai attained a Masters in Psychology of Education at the University of Manchester. She has worked for a number of years as an Early Childhood Teacher in a variety of settings and is currently a Teaching Fellow in the Department of Reflective Pedagogy and Early Childhood Studies, MIC.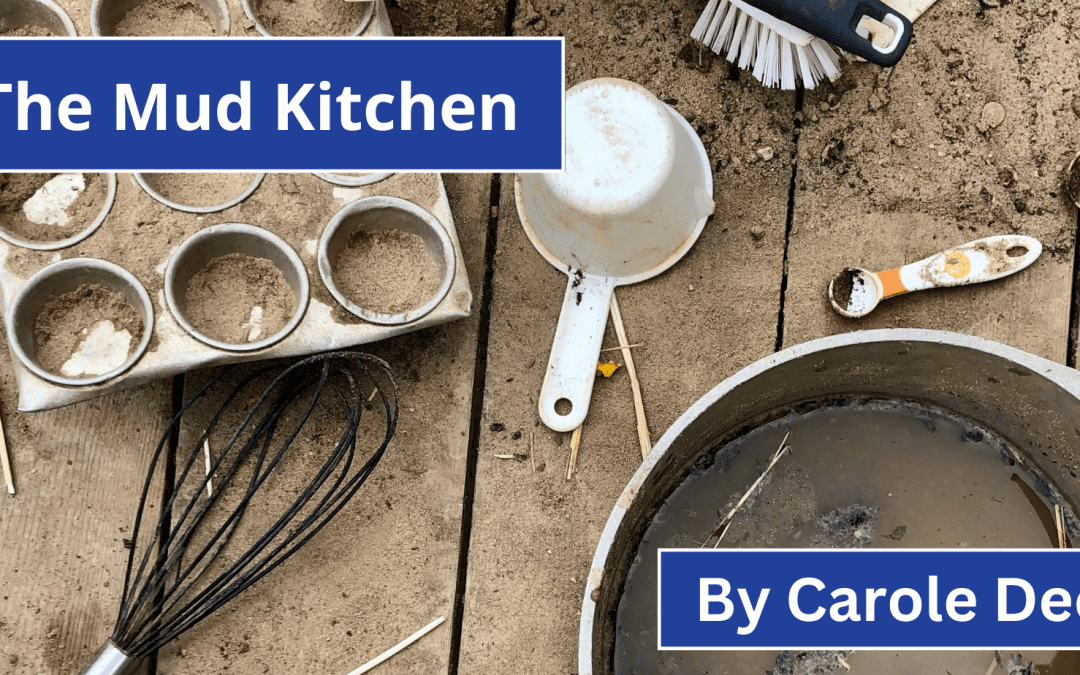 The Mud Kitchen In this edition of the LINC Blog, LINC Tutor Carole Dee describes how her Setting's Mud Kitchen encourages children's social and emotional development and provides endless opportunities for open ended, sensory play.The Mud Kitchen is without...
read more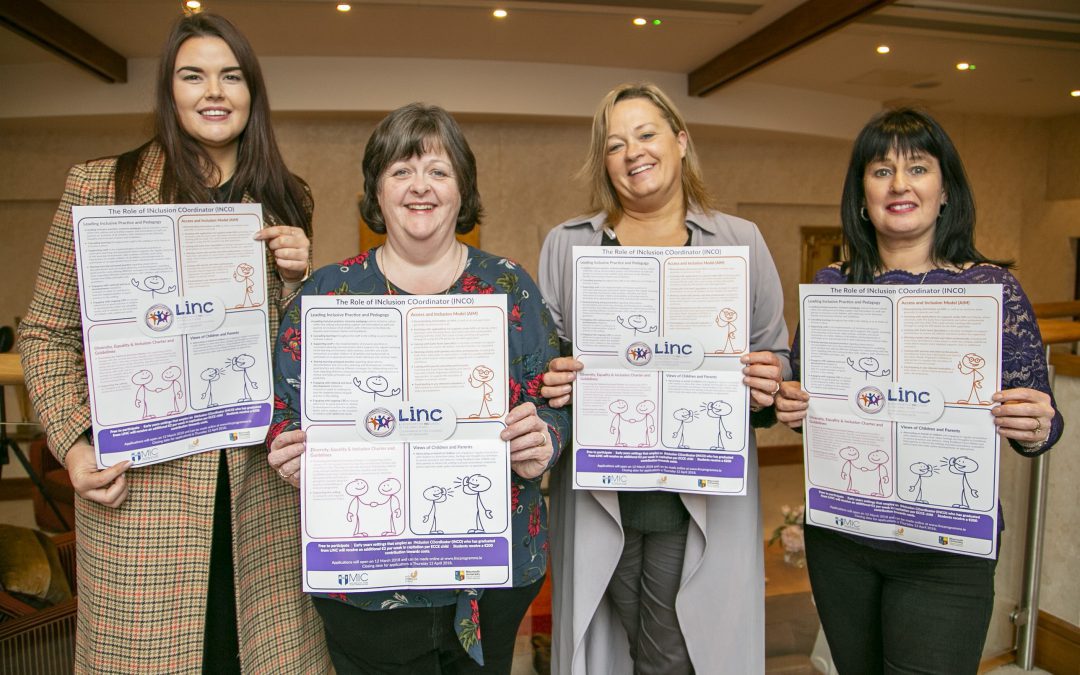 Minister O'Gorman commends the dedication of early years educators and encourages them to avail of the opportunity to apply for the award-winning LINC Programme.   630 places available nationwide as LINC Programme set to open for applications    The Leadership for...
read more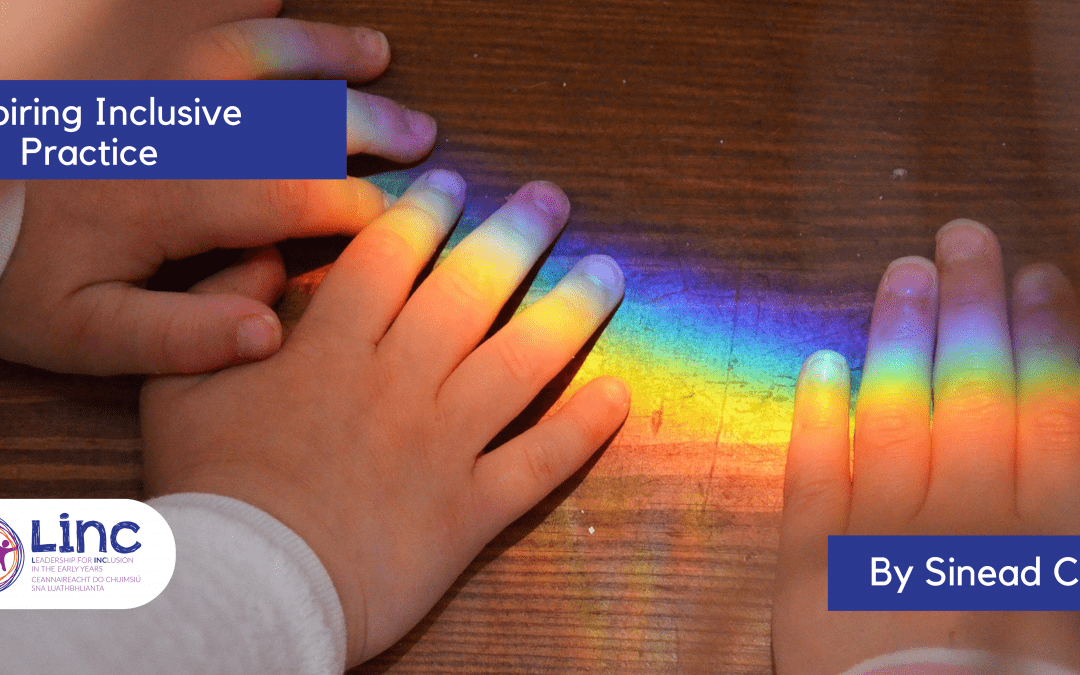 Inspiring Inclusive Practice In the edition of the LINC Blog, Inclusion Coordinator (INCO) Sinead Conran reflects on how her participation in the LINC+ CPD Programme and engagement in a Community of Practice with fellow INCO's has benefited her and her...
read more