In this edition of our blog, current LINC Student Liz Manville from Mabuhay Pre-school in Mosney talks about how her pre-school cares for the educational needs of children living in the accommodation centre.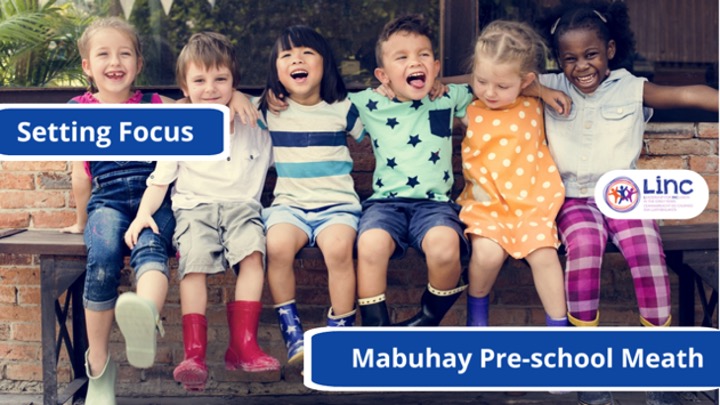 Mabuhay Pre-school in opened in 2003 in order to allow parents seeking asylum in Ireland to access educational courses on site in Mosney. It quickly became evident that the needs of the children should be the primary consideration. Over the years we have cared for children from over 45 nationalities with a huge range of social and emotional issues, parenting concerns, additional needs and language barriers. We have evolved into a service that operates the High Scope curriculum and prides itself on the very highest standards. We have an amazing highly qualified and experienced team. We were awarded Siolta Level four in June 2018. We have fantastic support from outside agencies, and the opportunity to make a real difference in the lives of the service-users during their time in the asylum and refugee system.
We have seen the asylum system change and improve thanks to a Government working party that considered conditions and opportunities for asylum seekers. We have catered for the children of programme refugees from the Democratic Republic of Congo, Iraq and Syria. We have a very real and true understanding of the asylum system and are proud to be part of Mosney, where people are treated with respect and dignity.
The pre-school is a naturally inclusive environment because of the wide diversity of nationalities, cultures and religions. However, children from the indigenous population do not currently attend so we have to be mindful of that and make sure we represent Ireland in the setting. We cater for children with additional needs and currently have three AIM support workers.
We work hard to involve parents in the setting by running parent information sessions, having breakfast mornings and doing plenty of ad hoc support and advocacy. Every year we ask parents to complete Outcomes Research questionnaires, which are analysed by Trinity College. The research has shown that children who attend Daughters of Charity Child and Family Service Early Childhood Development Services (of which we are one of six) are school ready and have parents whose mental health has been improved by their involvement with the service.
Last year we achieved the Tusla Investing in Children Membership Award which recognises work involving the participation of children. The children expressed an interest in going on a train because they can see the trains pass by Mosney on the Belfast-Dublin line. We discussed with the children how this could be achieved and they worked out (with some support) how to get to the station, how to get tickets, where we would go and how we would get back.
We found that Iarnród Éireann staff are fantastic, children under five go free on trains and stations are accessible to all. The children had a great day; they were particularly fascinated by the train toilet and they loved waving at the pre-school in the distance as we passed.  All children were included, supported and cherished. We made a scrapbook telling the story and we had a ceremony at which every child received an 'Investing in Children' medal with their proud parents looking on. As a service we constantly strive to uphold the rights of the children by following their interests, making sure they have a voice and including everyone in all activities no matter what their needs.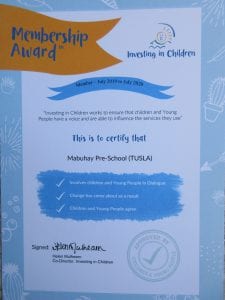 The LINC Programme Team would like to thank Liz for sharing her story with us, we wish all of our followers, their families and friends continued good health and prosperity during this period of uncertainty.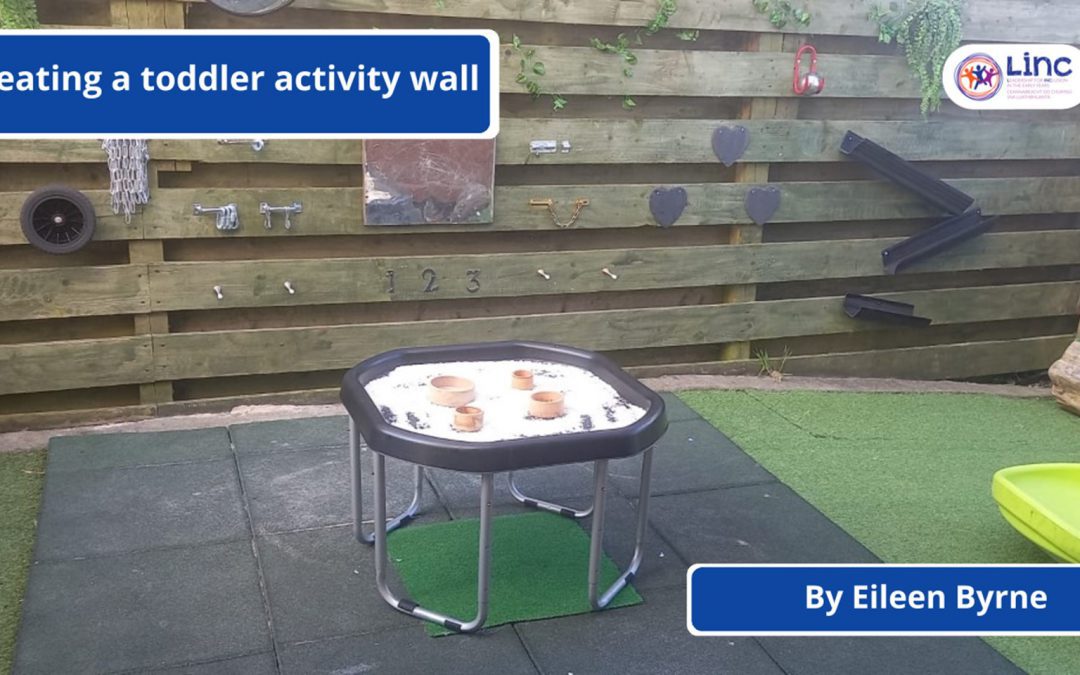 Creating a toddler activity wall In this edition of the LINC Blog, LINC+ participant and Inclusion Coordinator Puddle Lane Crèche Eileen Byrne, describes how an unused area of the garden was transformed using some day-to-day items into a space for playful...
read more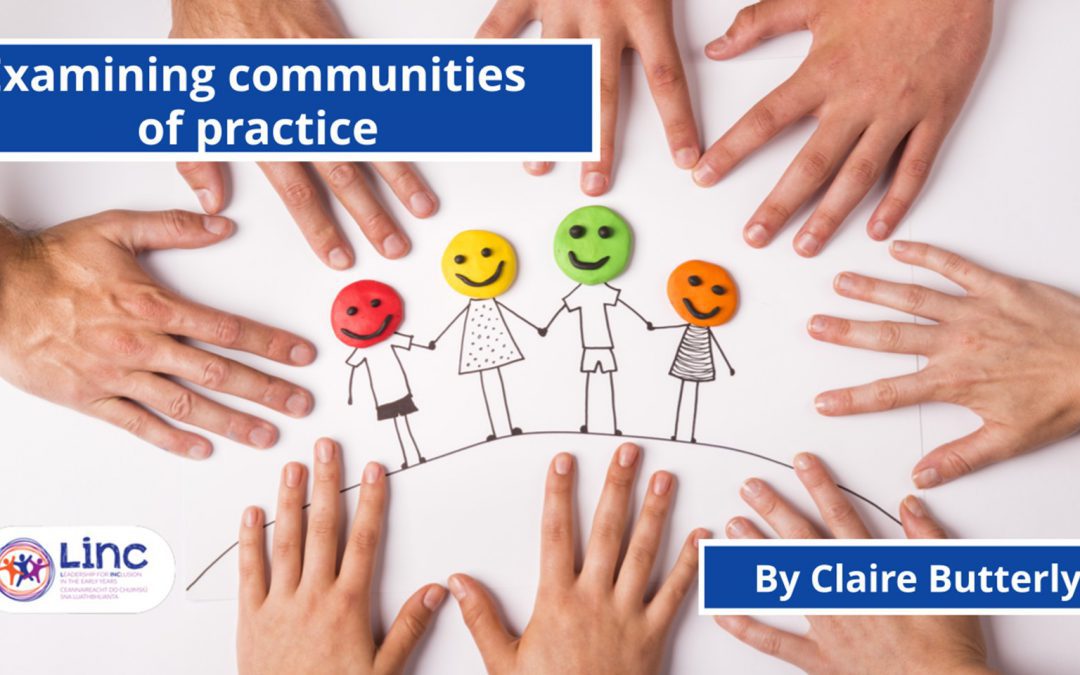 Examining Communities of Practice In this edition of the LINC Blog, LINC+ Tutor Claire Butterly examines the reasons for, and benefits of communities of practice as the first package of the LINC+ Programme Communities of Practice in Early Learning and Care is...
read more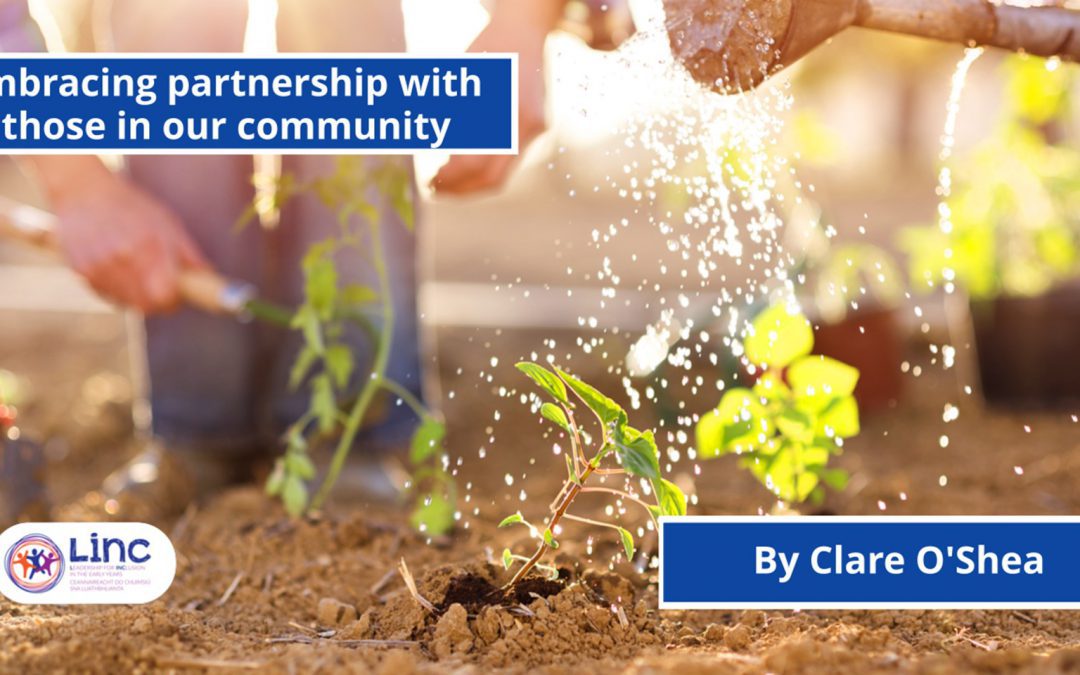 Embracing partnership with those in our community In this edition of the LINC Blog, LINC Tutor Clare O'Shea describes how embracing partnership and friendships in the community can be a wonderful way to give children a wide variety of experiences. ...
read more