In this edition of our blog; we examine the many roles of the early childhood teacher as outlined as by Jill Miels, Ph.D., an assistant professor in the Department of Elementary Education, Teachers College at Ball State University.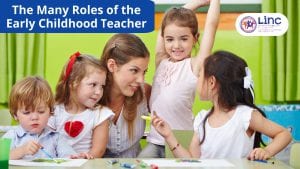 Jill Meils has made a list of some of the roles of the early childhood teacher, she says that her list is not in any order of importance; nor is it all-inclusive, but it is a good starting point for identifying the different parts or roles played by the early childhood teacher when they are at work in their setting.
She says that if we are to be leaders of educational change and growth, then we need to re-think what we know and how we see ourselves.
The seven roles of the early childhood teacher according to Meils are:
1. The early childhood teacher as a communicator
We know that part of the teaching process is communication, but often we don't reflect on our own communication skills. The words we use, our tone of voice, our mannerisms, facial expressions and body language are all aspects of communication with children. Children are learning their social cues both from our intentional and unintentional communications with them. We can also forget sometimes that part of our role as a communicator is to interact in a professional manner with our team. This is not specific to early childhood teachers but to all individuals who need support, encouragement and advice from peers. Other aspects of this role include:
Exchanging thoughts and ideas with other professionals in our workplace.
Spending 50% of your time talking and 50% listening. Listening to children, parents and others can help us to communicate effectively.
"By minimizing the use of listening, we send messages to the children indicating that our thoughts are more important than theirs". (Miels, J. 2005)
2. The teacher as a facilitator
As a facilitator rather than the traditional view of a didactic teacher, the early childhood teacher is not simply passing information and knowledge to children they work with. Instead, they are trying to support children to become independent learners. To be an effective facilitator the teacher is interested in setting up the environment, planning programmes to suit individual children's needs and reflecting on practice. The job of the facilitator is to create learning opportunities for children, pointing out lessons that can be learned in everyday actions and activities. You are bridging educational theory with practice.
3. The teacher as a coach
As a coach the early childhood teacher tries to encourage the children they work with. You observe play, make suggestions on how the environment, social relationships or teaching strategy can be improved; you also work to bring the best out of each child and to give children activities and exercises in order to enhance their teamwork.
4. The teacher as a model
It is important to remember that early childhood teachers are role models. When you are in your setting you are constantly being observed by lots of tiny eyes, eyes that are taking everything in and learning norms and values of the setting. Children are very alert, very sophisticated and aware of the world around them, perhaps even more so than when we were young. They often question adult practices and ask why their mother, brother or teacher acted in a certain way. Where we are acting in our professional capacity we want to model the kind of behaviour we expect from them. This requires a lot of thinking about ourselves, our deepest set beliefs, the elements of our personality that we bring to the classroom and the values that we emphasise in our teaching.
Meils suggested that you need to ask yourself the following questions:
What do I believe?
How much of what I believe can and should be passed on?
Do I have prejudices that come through in hidden ways?
5. The teacher as a storyteller
As you are probably aware, being able to grab and hold attention is an important skill. Many children may not be used to hearing stories at home, stories that are read or stories that are passed on from parents to children about their family history. A lot of time is spent these days using I-Phones, I-Pads, DVD players or Youtube. Telling or reading stories in the classroom is an important part of a child's education. It can be a vehicle for you to deal with cultural issues or a difference in family backgrounds or language issues.
If you choose books you read wisely, then you can start a conversation about why children with additional needs have the same experiences, families and feelings as others.
6. The teacher as a keeper of time.
This is quite a controversial topic because what Meils is suggesting is that we are all trying too hard to accomplish tasks within a separate timeframe. We are putting pressure on children to achieve an outcome by the end of a lesson or by the end of a week and we are setting deadlines which limit their learning.
Instead, she says, we should be questioning the validity of timekeeping and of time frames. That we shouldn't be dividing the learning into designated or prescribed blocks of time. Instead, we should be trying to create constant learning opportunities. Whether it's a break time, or drop off time or outdoor time. She says we should ask ourselves what kind of message we are sending children at such a young age. If we are telling them to finish their painting in 30 minutes, or they need to finish their game in 20 minutes. Her conclusion is that we are telling children that we are less concerned with the quality of their experience or their output or more concerned with meeting the deadline. Learning is constant and we should never see young children's learning as being limited to the times of the day when we are actively trying to teach them a song or modelling certain activities. However, it is true that many children, particularly some children with additional needs favour routine. Keep to the clock for break times, outdoor time, nap time etc. This can be very useful to prevent children from getting anxious or stressed. The key lesson is that the role of the keeper of time is useful for children's routine, but should never be used to limit children's time for learning.
7. The teacher as a researcher.
The role of the early childhood teacher as a researcher is becoming more and more emphasised across all levels of education. Being a researcher is more than just collecting data and writing research papers. It is about using your observation and reflection to inform your practice. Every day that you include children or parents opinions and reactions into your learning programme, then you are doing research and using it to inform what you do. Similarly, if you have problems solving challenges that arise in relation to children with additional needs, partnership with parents or how to create an inclusive strategy for your setting then you will most likely turn to experts; books, articles or policies before you make a plan for change. This too is research. Finally, as a professional in the early years' sector, you are in a perfect position to help further our knowledge about working with young children; child development, pedagogy and children's learning.
References:
Meils, J. 2005. The Seven Faces if the Early Childhood Educator. Early Childhood News.com. Excellence Learning Corporation. Available: http://www.earlychildhoodnews.com/earlychildhood/article_view.aspx?ArticleID=171 [accessed 03/10/2019 10:35]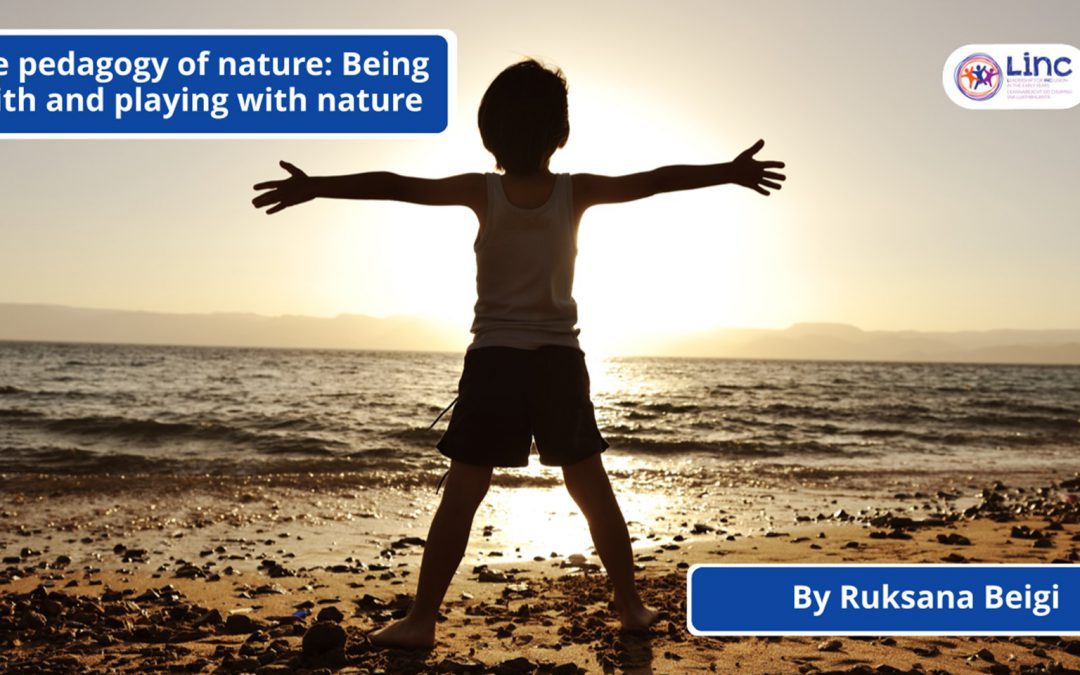 The pedagogy of nature: Being with and playing with nature In this edition of the LINC Blog, Ruksana Beigi, Senior Lecturer in the University of East london, highlights the difference between using the term "outdoors" and adopting a pedagogy of nature and how...
read more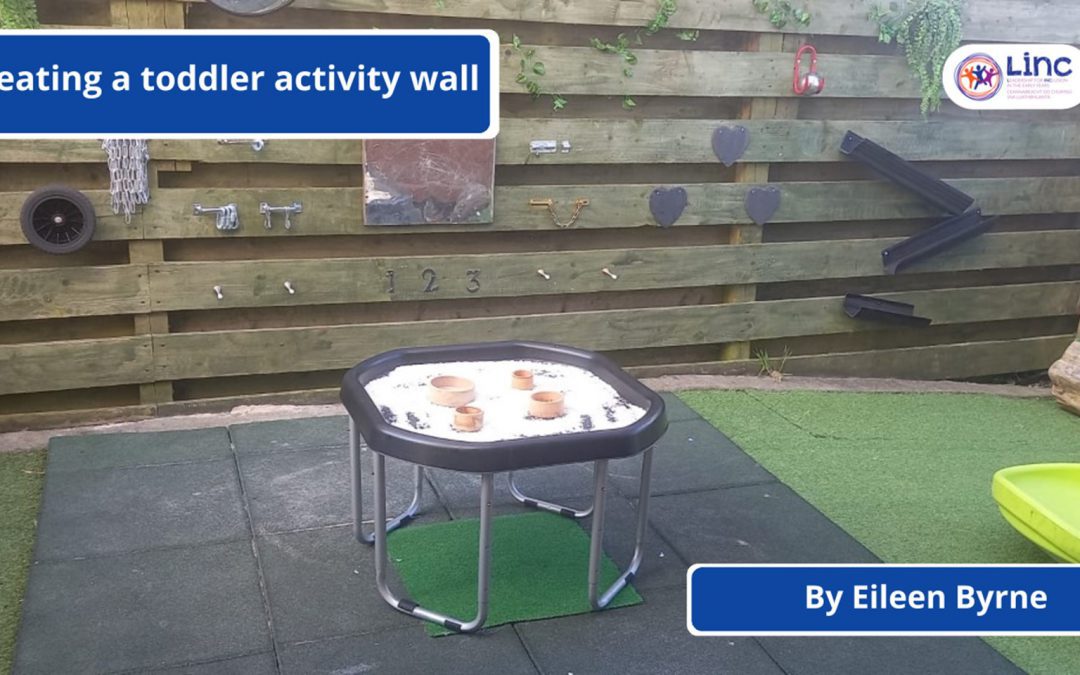 Creating a toddler activity wall In this edition of the LINC Blog, LINC+ participant and Inclusion Coordinator Puddle Lane Crèche Eileen Byrne, describes how an unused area of the garden was transformed using some day-to-day items into a space for playful...
read more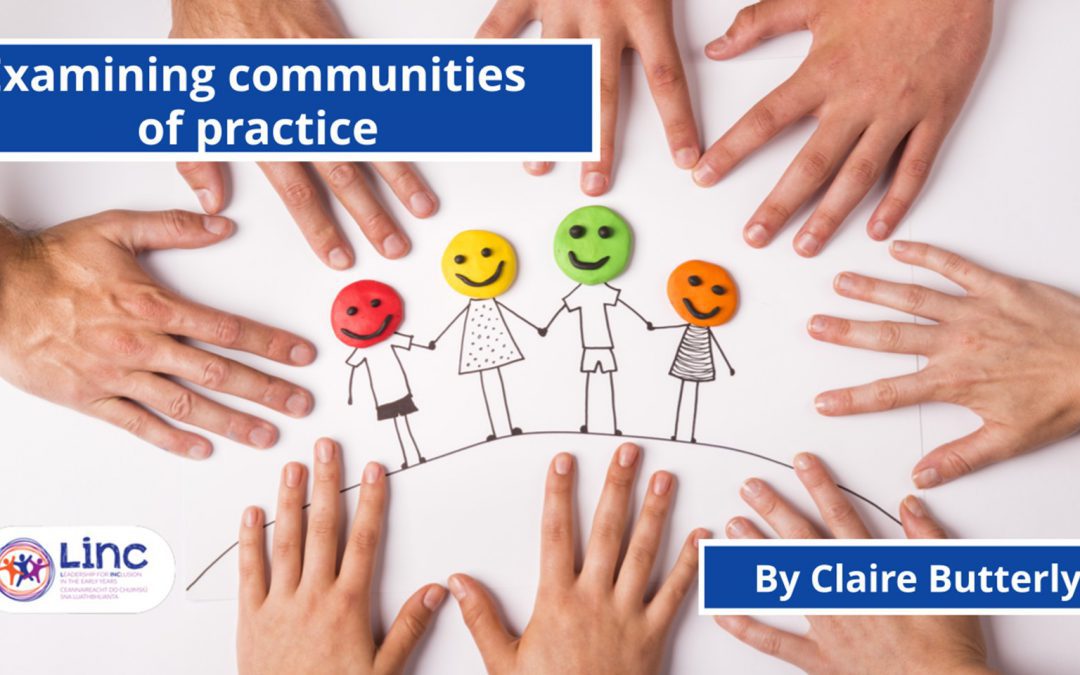 Examining Communities of Practice In this edition of the LINC Blog, LINC+ Tutor Claire Butterly examines the reasons for, and benefits of communities of practice as the first package of the LINC+ Programme Communities of Practice in Early Learning and Care is...
read more