In this week's LINC blog current LINC student Sinéad McCarville outlines why she feels the links between Montessori and an emergent curriculum model are greater than you think.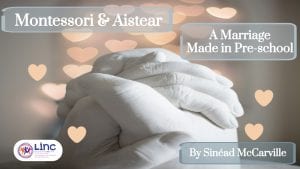 Montessori children are students with confidence. They are curious and self-directed individuals, with the capacity to challenge themselves if they are provided with the rights tools by the adults facilitating their learning. This is why a Montessori classroom is the perfect incubator for the application of an emergent curriculum model.
Emergent curriculum focuses on the interests of the children as the primary factor in deciding the topics of study in a classroom. The teacher turns a keen eye and ear to the ideas, questions, and experiences the children have. They then use that prompting to bring certain materials or activities into the learning environment.
There isn't an exact plan regarding a specific skill or piece of knowledge the children will have at the end of the unit, nor is there a plan for how long the unit will last. The beauty of implementing the practice of emergent curriculum in a Montessori classroom is the fact that it blends seamlessly with the existing curriculum.
Most Montessori teachers use thematic units of some sort in their classrooms already. Whether they are seasonal, cultural, biological, or based in the arts, there are changing themes that run throughout the classrooms in many Montessori schools.
There are three main factors that define emergent curriculum: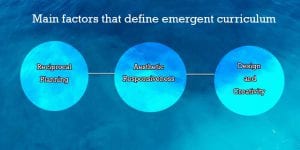 Reciprocal planning: Is defined by the constant collaboration between the children and the adults in the learning environment. There is collective research and work that is driven by the questions or hypotheses of individual learners within the group.
Aesthetic responsiveness: Refers to the way the adults prepare themselves and their learning environments. We look for four specific qualities to be present in aesthetic responsiveness: authenticity, attentiveness, appreciation, and empathy.
Design and Creativity: Design and creativity, refers to the physical expression of the learning that is occurring. This is achieved through projects as well as documentation.
While emergent curriculum can blend seamlessly in with a Montessori classroom, there will certainly be challenges and pitfalls along the way for any teacher working to establish an aligned implementation of the two curricular models. Consider the following suggestions when getting started: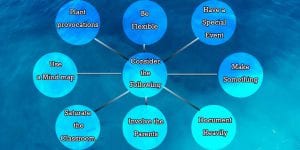 Plant Provocations: Provocations are items placed throughout the classroom that cover a variety of themes and concepts. They can be in the form of books, beautiful objects, or purposeful materials. If you are unsure of how to start a child-driven thematic unit in your classroom, this method can help. Choose several topics that you think might be of interest to your children. Then find two or three provocations representing each topic and place them in your classroom. Observe the children and listen to their conversations and questions. You will begin to see what provocational topic is most popular and the unit can "emerge" from there.
Use a Mind Map: At the beginning of a unit, sit with the children and ask them to share with you everything they know about the topic you will be studying. Write the topic at the center of a poster board and circle it. Create a "web" from this center circle showing the things the children know about the topic. Display this web in the classroom during the unit. As you are drawing the unit to a close, bring the web back to the group and ask the children to again name what they know about the emergent topic. Using a different colour marker, document the new things they know. This offers teachers, children, and parents a concrete demonstration of growth. The children take a deep sense of pride in seeing how much they have learned in a visual format. As part of the final documentation process you can display this map along with images of the unit on the bulletin board.
Saturate the Classroom: Let your imagination run when considering the ways in which you can incorporate the emergent theme into the learning environment. Brainstorm with your colleagues on ways to weave the concept into your practical life, math, science, cultural, language, music, sensorial, art, and peace areas in your classroom. Fill the library with a variety of books that offer different takes on the subject. Make food that represents the unit. There are always opportunities for changing the objects in your one-to-one correspondence work on the math shelf as well. Put in a variety of new language cards and consider deeper opportunities to address the theme. For example, if you are studying airplanes put out a grammar airport (you can find wooden model airports in toy stores) in lieu of the grammar farm and place soothing objects for your peace corner inside a beautiful piece of luggage.
Involve the Parents: Parents have so much to offer the learning environment and their presence in the classroom gets their child excited about learning. Give them as much information as you can about what is happening with the classroom and different ways in which the children are exploring the emergent unit. Invite parents to bring in objects or stories that they have to share related to the unit or to read a book to the classroom. When the parents are excited about what is happening in the classroom, the children will be too.
Have a Special Event: Use your emergent theme as an opportunity to do something special with the classroom. This can be a field trip, a guest speaker, or a special project. Parents can volunteer to help make this special event happen and the children will come away with new interests and questions to explore further with the group.
Make Something: Create something with the children that allows them to feel ownership over the emergent subject. If you are studying space, build a rocket ship out of a giant box and computer parts. If you are studying farming, plant a garden or volunteer at a farm. If you are studying rainforests, make a terrarium.
Document Heavily: Emergent curriculum requires that teachers sit and intently observe their students working, something every Montessori teacher does anyway. Take advantage of any technology available to you to help record and display documentation. A digital camera or a tablet computer will be very helpful to ensuring complete documentation. These photographs can be easily converted into a daily email to parents, keeping them engaged in their child's learning. They can also be used to document the general activity in the classroom, via wide-angle shots. This will help not only your emergent exploration, but it will help you with record keeping regarding the use of the traditional materials as well.
Be Flexible: You will need to utilise every adult in the classroom as well as administrative support in order to really make it work, because it requires a lot of effort. Remember that flexibility is a must. The whole point of emergent curriculum is that the children drive the learning. This may take you to unexpected places. At some point, you may be ready to recognise that there is a need for more than one emergent theme at a time in your classroom because of the interests of the children. Be patient and observe not only the children but yourself and how you are responding to their inquiries.
Blending emergent curriculum with your Montessori programme is an opportunity for significant growth for your whole community. This is a chance for your pre-school to show your parents and community what it really means to "follow the child" in an authentic and fully-present way. The children will delightfully engage in exploration and challenges and will leave your pre-school feeling as though learning is exciting and worthwhile. There can be no better success for a Montessori school to have than that.
Above all have fun, enjoy and step outside of the box.
The LINC Programme would like to sincerely thank Sinéad for sharing her knowledge and experience with us, if you would like to contribute to our blog please drop us a line at linc@mic.ul.ie.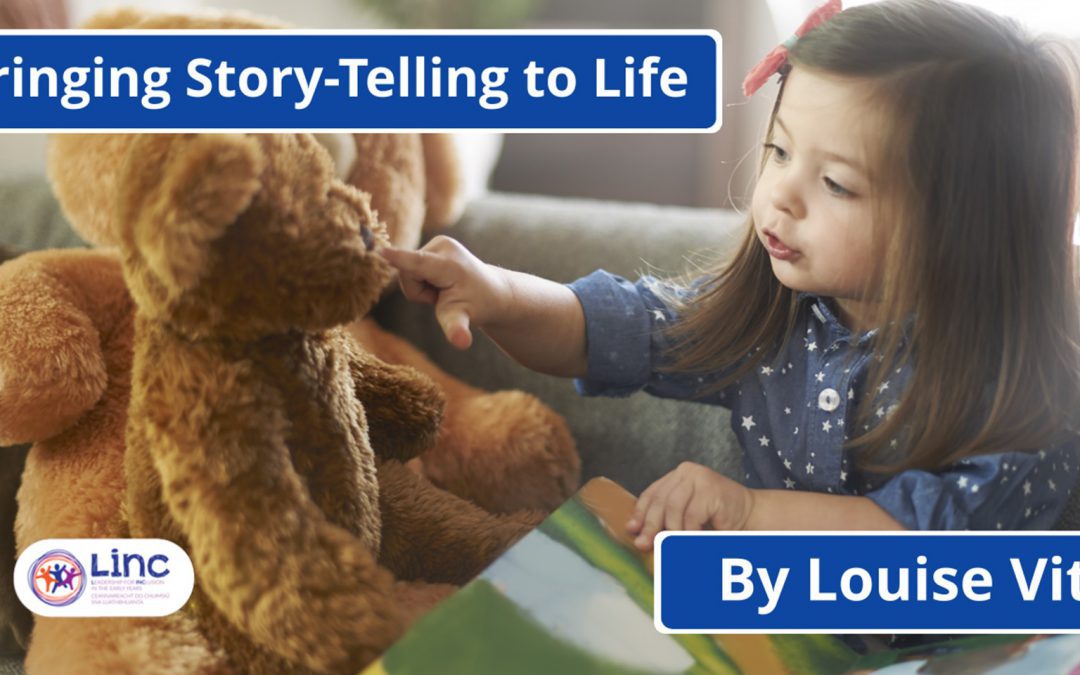 Bringing Story-Telling to Life In this edition of the LINC Blog, LINC student Louise Viti describes how story-telling in her setting has supported children's social interaction, play experiences and imagination. Think back to your own childhood...
read more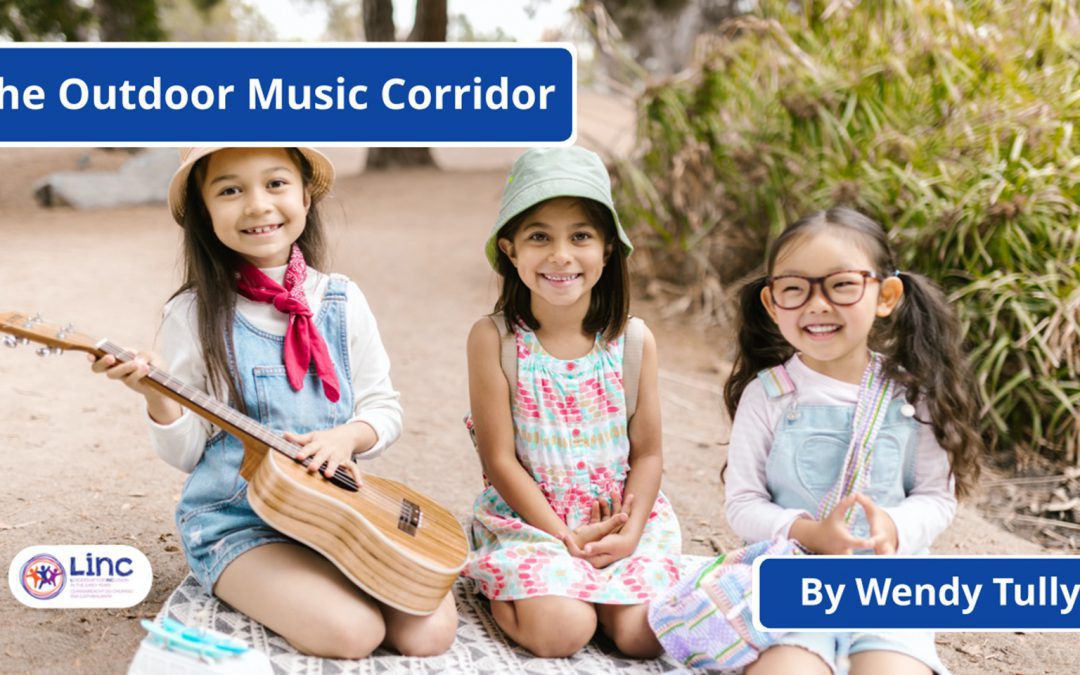 The Outdoor Music Corridor In this edition of the LINC Blog, LINC Graduate and LINC+ Participant Wendy Tully describes how one simple idea helped to foster social interaction between the children of her setting. "Music is a moral law. It gives...
read more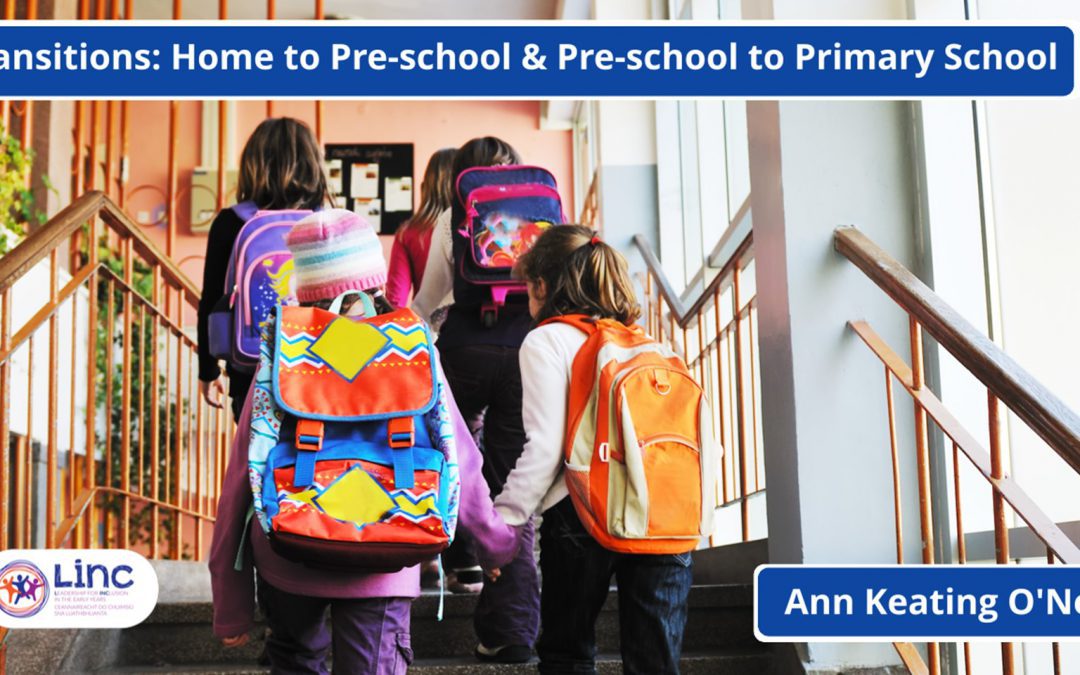 In this edition of the LINC blog, Ann Keating O'Neill, LINC Graduate and Owner/Manager of Shining Stars Preschool Lisronagh, Co. Tipperary, describes how she manages the two major transitions for children in her setting. I have always put a lot of...
read more