Leading Early Childhood Expert Appointed as Interim National Director of the LINC Programme
The LINC Consortium is Delighted to Announce the Appointment of Marie Doherty as Interim National Director of the LINC Programme.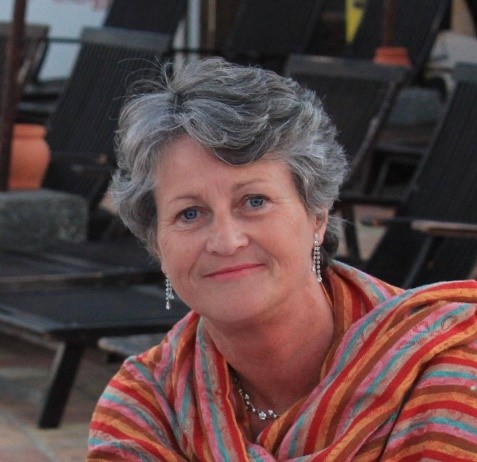 Early childhood expert and newly appointed Interim National Director of the LINC Programme Marie Doherty
Marie Doherty, a leading early childhood expert, has been announced as the Interim National Director of the Leadership for INClusion in the Early Years (LINC) Programme, which is offered by a consortium led by Mary Immaculate College (MIC) and including Early Childhood Ireland and Maynooth University – Froebel Department of Primary and Early Childhood Education.
Marie is a former graduate of the Bachelor of Arts in Early Childhood Care and Education (ECCE) programme at MIC and brings with her, extensive experience in management, teaching, mentoring, researching and quality evaluating. Her previous roles include Early Learning and Care Manager, Early Childhood Teacher, Early Years Inspector with the Department of Education and Skills, Early Years Specialist and Trainer with Early Childhood Ireland, Research Assistant, Lecturer and Supervisor of Undergraduate Research at MIC Limerick.
Welcoming the opportunity to return to her alma mater, Marie said, "I am absolutely delighted to be taking up the post as Interim National Director of the LINC Programme. The LINC Programme has an exceptional reputation, both nationally and internationally, in terms of the high-quality of the programme and the expertise and experience of the LINC team in relation to developing inclusive early learning and care settings, where all children can flourish. I am very much looking forward to working with the LINC Consortium in the months ahead."
Offering congratulations on the appointment was Teresa Heeney, CEO Early Childhood Ireland and Chair of the LINC Steering Committee who stated: 'On behalf of the LINC Steering Committee, and all of my colleagues at Early Childhood Ireland, I am delighted to congratulate and welcome Marie Doherty as the incoming Interim National Director of the LINC Programme. Marie is a widely respected and passionate advocate for children and she brings an incredible diversity of experience and expertise to her new post. The LINC Programme has been recognised for its groundbreaking impact and for the commitment of all involved in progressing the inclusion of children and professionalising our sector. It deserves the very best in leadership, and I am delighted to say that Marie will bring her considerable experience and vision to bear as an ambitious and compelling leader. I am sure everyone at LINC – the Steering Committee, tutors, staff, past graduates and current students – will join me in extending her a very warm welcome and wishing her the very best in her new position.'
Commenting on Marie Doherty's appointment, Dean of Education at MIC, Professor Emer Ring, said, "On behalf of our incredible LINC team of tutors, assistant tutors, technologists and professional services staff, I would like to warmly welcome Marie Doherty as Interim National Director of the LINC Programme. We are absolutely thrilled that Marie, one of Ireland's leading early childhood experts, is joining the LINC team."
She continued by saying, "I have had the privilege of working with Marie in the past and know Marie's commitment to ensuring that all children have equal opportunities to grow, develop and learn through providing access to high-quality ELC experiences for all children. The LINC Programme will benefit hugely from her expertise and experience, in addition to her belief in the critical importance of prioritising the professionalisation of the ELC sector."
Professor Marie McLoughlin, President of Maynooth University (MU) – Froebel Department of Primary and Early Childhood Education added, "The appointment of Marie Doherty as Interim National Director of the LINC Programme further strengthens the LINC Consortium's position at the forefront of early childhood education both nationally and internationally and will contribute to enhancing the quality of students' experiences on the programme in addition to consolidating the significant impact of the programme on promoting inclusive culture, practice and pedagogy in ELC settings."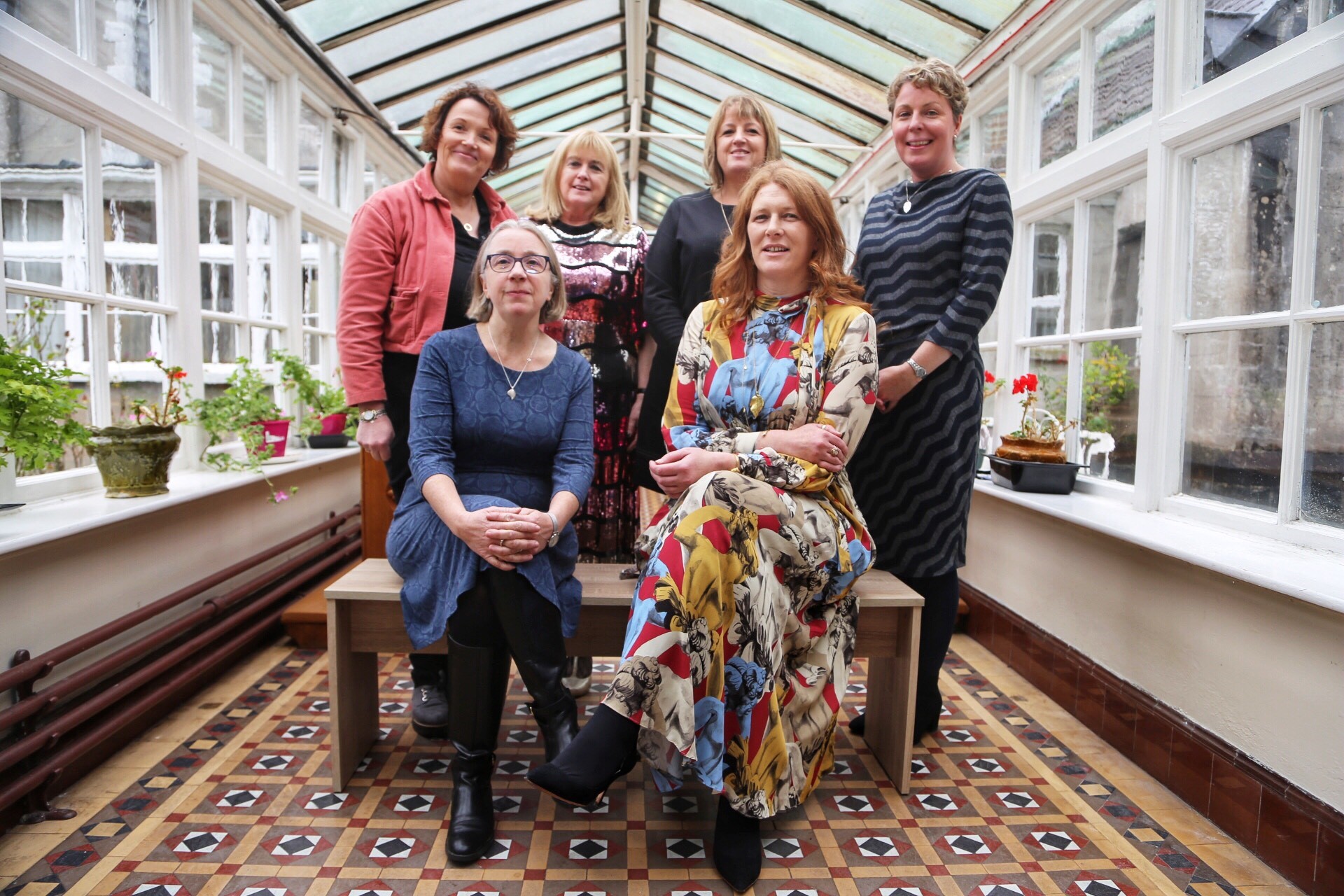 The LINC Steering Committee, comprising Teresa Heeney (Chair), Prof Marie McLoughlin, Dr Lisha O'Sullivan, Prof Emer Ring and Patsy Stafford. Pictured with LINC Office Manager Irene Hegarty.
The appointment of Marie Doherty was confirmed at a recent meeting of the LINC Steering Committee that took place in MIC on the eve of the LINC Programme Graduation Ceremony. Marie will commence as Interim National Director of the Programme on 20 November.
LINC, established in 2016, is a higher education blended-learning programme designed to enhance the inclusion of children with additional needs in early learning and care settings through the development of the role of Inclusion Coordinator. The programme is part of a government commitment to the provision of high-quality professional education in the field of early learning and care, and was introduced as part of the Access and Inclusion Model (AIM) in 2016.
This year's graduation ceremony at MIC saw the third cohort of students graduate from LINC, with 887 students from 26 counties receiving their Level 6 Special Purpose Award.
More information on the LINC Programme can be found on www.lincprogramme.ie.
The position of Director of Leadership for Inclusion in the Early Years (LINC) is now currently open for application and will close on 29 November. You can find out more here.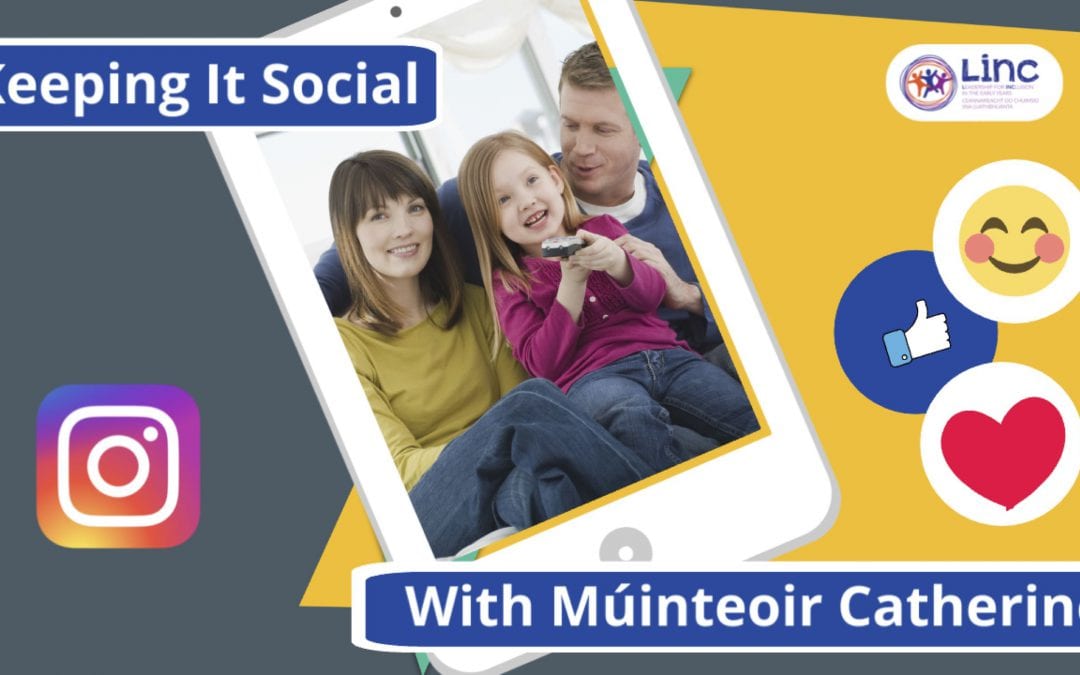 In this edition of our blog, the LINC team catches up with Múinteoir Catherine after she finishes her daily interaction with the children from her naíonra. LINC graduate and Inclusion Coordinator Catherine Allen has worked in the early years sector for...
read more
I was lucky enough to teach 4-5 year olds for over ten years. Among my favourite moments each week was teaching a nursery rhyme.  During initial teacher education, one of my heroes was Friedrich Froebel (1782-1852), often referred to as the 'Father of...
read more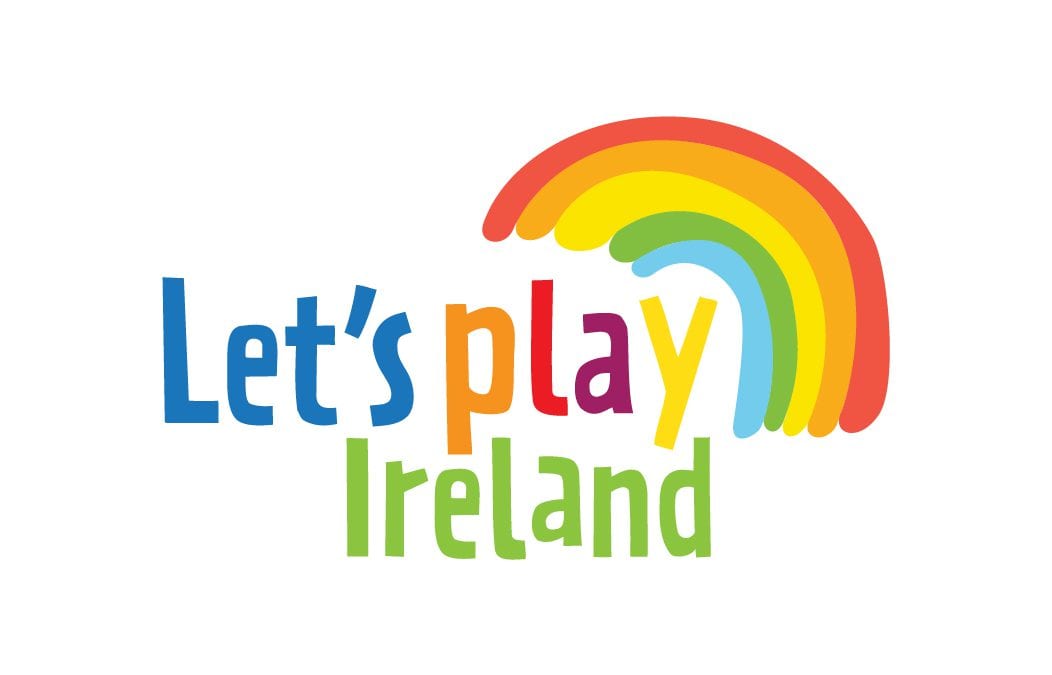 Government-Led Initiative Brings Key Experts Together to Focus on Play Let's Play Ireland Campaign Aiming to Support Families and Children During Challenging Period The Let's Play Ireland campaign led by the Department of Children and Youth Affairs is a...
read more