Exciting Professional Opportunity for Early Learning and Care (ELC) Practitioners (LINC graduates)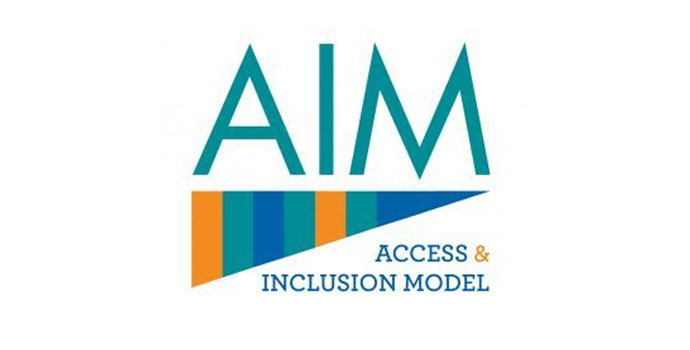 A research consortium, led by the University of Derby, is recruiting approximately 16 Practitioner Researchers (PRs) to participate in the 'End of Year Three Evaluation of the Access and Inclusion Model (AIM).
The role of the Practitioner Researcher (PR) & Training Provided
Each recruited PR will gather research-based case studies with up to two Early Learning & Care settings on their experience of AIM. Before conducting the case studies, the PR will receive high quality training on:
How the case studies link to the evaluation of AIM.

How to implement the research tools.

How to use a research tool that investigates young children's experience of inclusion and meaningful participation.

How to write up the case study.

How to do the case study using online platforms.
The training will be delivered by Mary Immaculate College and completion certificates will be provided. Given the current COVID-19 situation, there are flexible routes to conducting case studies as onsite field visits may not be possible. The case studies will serve to illustrate AIM in context and will collect data through:
Interviews (with families, practitioners, external specialists such as therapists and mentors.)

Playful participatory encounters with children to elicit their experiences of inclusion and participation.

Documentary analysis (e.g., assessment, communications with parents.
Timeline
Recruited PRs will be required to engage in a 3 x 2 hour continuing professional development (CPD) programme, which will be delivered online at the end of June 2021 (1st & 2nd sessions) and in September (3rd session).  Piloting of data collection instruments, in PR's own settings, will take place in September 2021 with case studies being conducted in October and November 2021. The data from each field visit will be written up into a case study template. Ongoing support will be provided for PRs and quality checks will be undertaken by the research team.
Remuneration
Engaging in the project will involve 3 days commitment, in addition to attending the PR CPD programme. The PRs ELC setting will be paid €600 as compensation for facilitating the PRs participation in the research project and for supporting any travel costs.
Selection Criteria
Essential Criteria
Applications are now invited from ELC practitioners who meet the following essential criteria:
Hold a minimum Level 8 qualification in Early Childhood Education which is approved by the Department of Children, Equality, Disability, Integration and Youth (DCEDIY.)

Hold the Leadership for Inclusion in the Early Years (LINC) Level 6 Special Purpose Award.

Have a valid TUSLA Children First e-learning programme Certificate of Completion (completed since January 2019.)
Desirable criteria:
Currently occupying the role of Inclusion Coordinator (INCO).

Knowledge and experience of Access and Inclusion Model (AIM) supports.

Has completed Lámh or basic ISL training.
Recruited PRs will also need to meet the following conditions:
Provide a letter of recommendation from their Early Learning and Care (ELC) Setting.

Complete Garda vetting.

Have access to a computer, internet connectivity, access to digital meeting platforms such as Zoom/MS Teams, and a mobile audio recording device such as a mobile phone.

Have a full clean driving licence and access to transport.
How to apply
Early Childhood Ireland (ECI) will facilitate the initial short-listing of applicants who meet the essential criteria. ECI will notify applicants of the outcome of Round One shortlisting. Interested applicants are invited to submit the following information via email to recruitment@earlychildhoodireland.ie for the attention of Rita Dolan.
A short Curriculum Vitae which must include details of their Level 8 Degree and their LINC Award.

A copy of Certificate of Completion of the TUSLA Children First e-learning programme.

A letter of support from their ELC/SAC setting.
The closing date for applications is Monday May 24th, at 5pm.
The shortlist will be shared with the University of Derby Research Consortium who will complete a further round of short-listing. Decisions relating to final selection will be based on applicants' demonstration of desirable criteria and their geographical location. Round Two applicants who are not selected may be invited to engage in the PR training programme. The University of Derby will notify shortlisted applicants of the outcome of Round Two shortlisting.
To view the University of Derby Privacy Notice click here.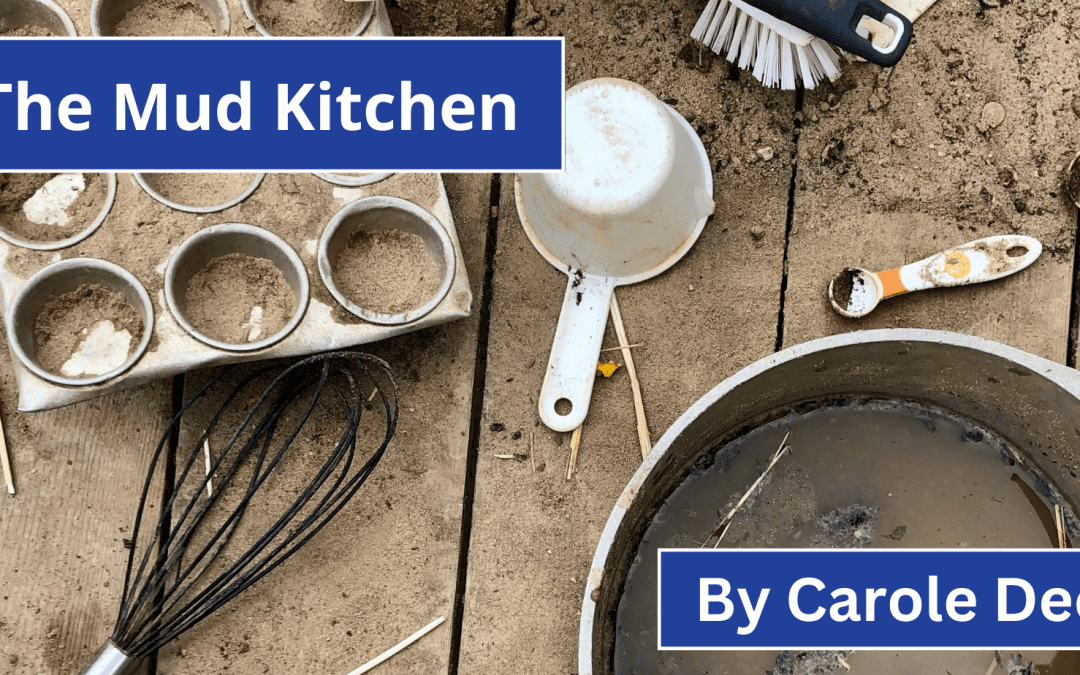 The Mud Kitchen In this edition of the LINC Blog, LINC Tutor Carole Dee describes how her Setting's Mud Kitchen encourages children's social and emotional development and provides endless opportunities for open ended, sensory play.The Mud Kitchen is without...
read more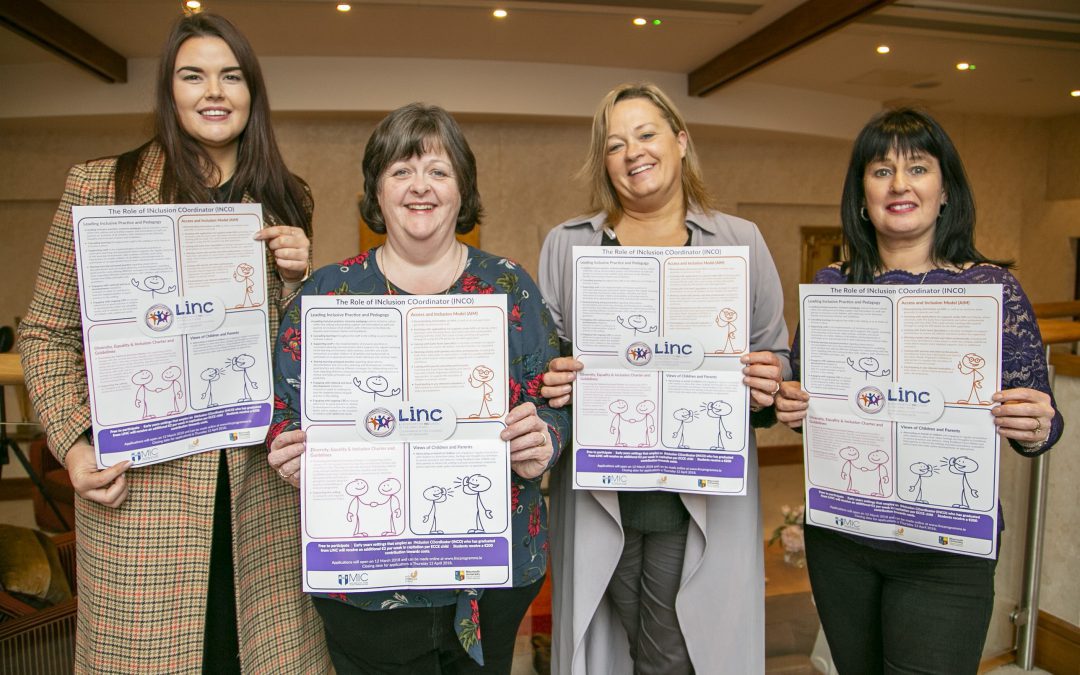 Minister O'Gorman commends the dedication of early years educators and encourages them to avail of the opportunity to apply for the award-winning LINC Programme.   630 places available nationwide as LINC Programme set to open for applications    The Leadership for...
read more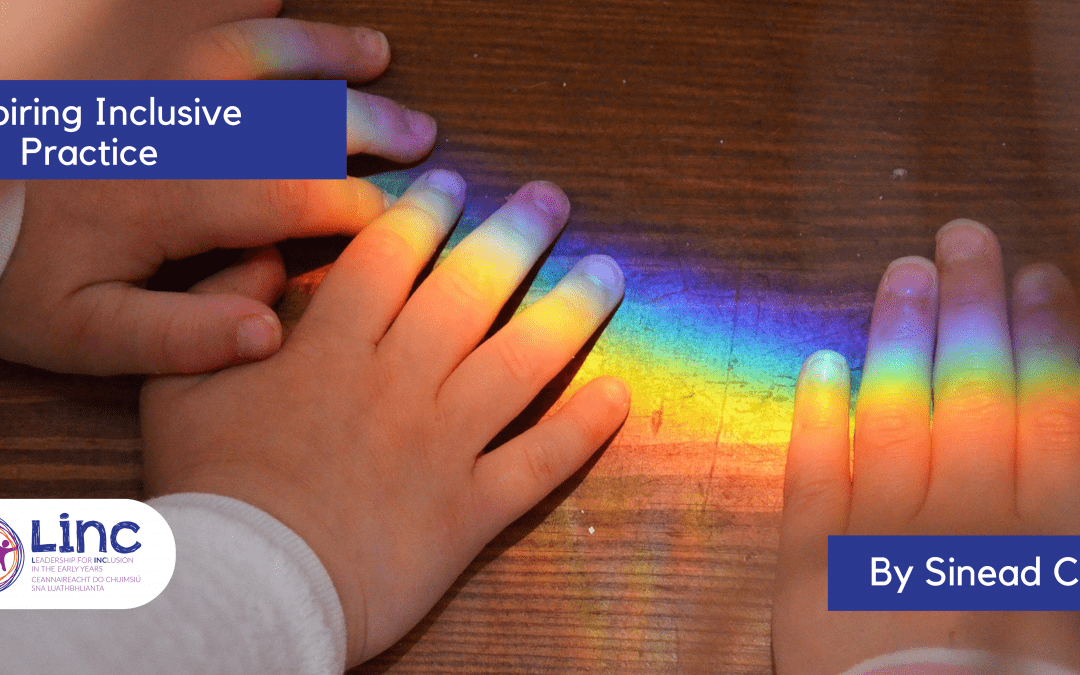 Inspiring Inclusive Practice In the edition of the LINC Blog, Inclusion Coordinator (INCO) Sinead Conran reflects on how her participation in the LINC+ CPD Programme and engagement in a Community of Practice with fellow INCO's has benefited her and her...
read more