In this week's LINC blog, current student Joseph Smith outlines some of the worthwhile initiatives his setting has taken part in, and how their message of inclusion has helped to reinforce what he is learning on the LINC Programme.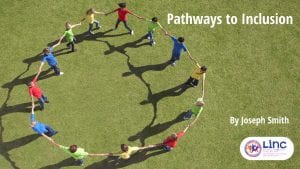 My name is Joseph Smith and I have worked as an early years teacher for the last 12 years. During this period I have embarked on a learning journey with hundreds of different children and have been blessed to have helped shape their first steps into education. The biggest thing I have realised in those 12 years is the children I have worked with have helped shape my life, professional development and passion for early years education.
I currently work in Drogheda in The Grange Pre-school and early years service. We are a play-based centre and our curriculum is influenced by the children. We pride ourselves on promoting a service of inclusion for all, from a diverse staff team to children from all different walks of life.  We are lucky enough to understand that we always need to be looking to improve our service, and this year we got the opportunity to work with the Better Start team. We were working directly with one of their experienced early years specialists. We had the aim of ensuring that we continued to deliver a service with an inclusive and strong early years programme for all children, helping them to develop towards their full potential. This would be carried out in a safe, fun, loving and educational environment.
One of the tasks given to each classroom was to develop their very own curriculum statement. This would highlight what our classrooms offer every child that enters our service. When developing our statement each staff member quickly came to realise the service we offer is one of high quality; however it also helped us realise we had some areas we need to work on. By going through this process together we developed a curriculum statement that highlighted our promise and passion towards ensuring all children and families are the heart of what we do.
We are currently about 6 months into our Better Start journey and it has been a very positive experience. It has helped staff in our service become better professionals, brought our working environment to life and most importantly, it has enriched the experiences the children are having daily.
Since September we have also taken part in the Start Programme, this is a project supported by the EU Peace IV Programme and has funded shared education projects encouraging cross-community cohesion. As part of this programme our pre-school was matched with another local pre-school service, bringing the two groups of children together to engage in play. This experience has been wonderful and really helped to highlight that children have no preconceptions when meeting new children, all they want to do is play, explore and develop their sense of wonder. During this period we watched new friendships blossom between the children. One part of the programme was centred on parental involvement and this gave every parent the opportunity to volunteer to attend our outings. The parents who attended got to catch a glimpse of the fun their child has when they are in our care, something that is occasionally maybe taken for granted.  It also helped us to build strong partnerships with the parents of the children. Since we started this initiative, we have seen parents transform from reserved shy people to them spending time having parties, sharing story time together and even letting loose and blasting into song. This programme has help us bring our service so much closer to our families. It has helped the children have life experiences away from the norm.
Working with the Better Start team and taking part in the Start Programme has reinforced all of what I am currently learning through LINC. These experiences have also stressed the importance of the role an early years professional plays in the lives of the children and the families we are blessed to work with every day.
The LINC programme would like to express its sincere thanks to Joseph for sharing his experience with us. Applications are currently open for the programme and will close on April 4 2019, for more see www.lincprogramme.ie.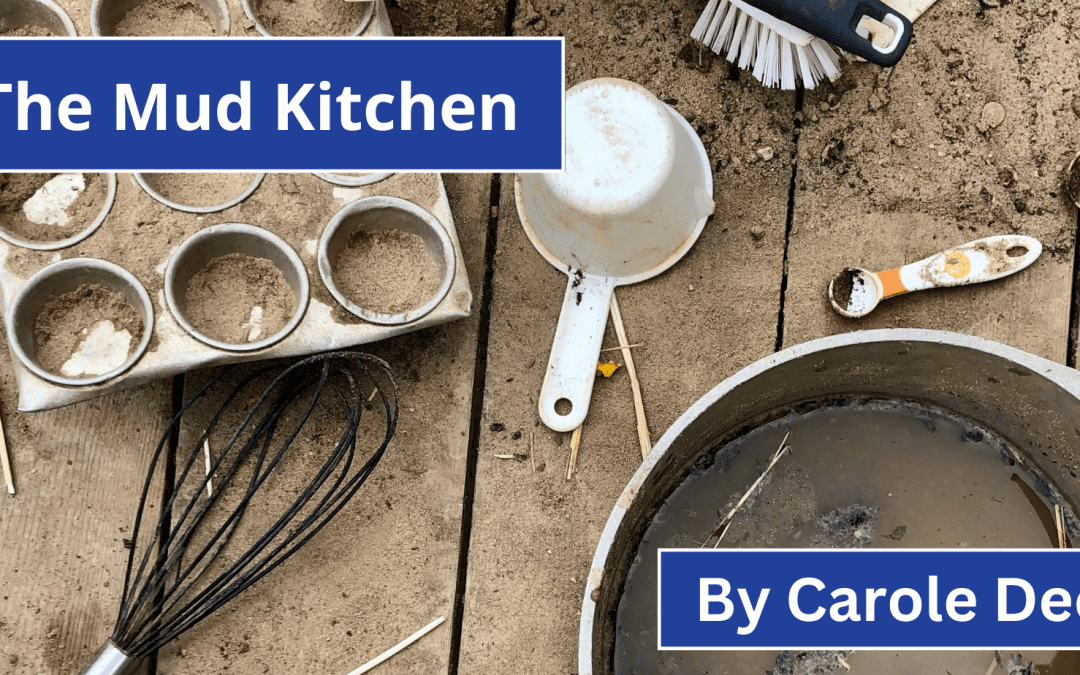 The Mud Kitchen In this edition of the LINC Blog, LINC Tutor Carole Dee describes how her Setting's Mud Kitchen encourages children's social and emotional development and provides endless opportunities for open ended, sensory play.The Mud Kitchen is without...
read more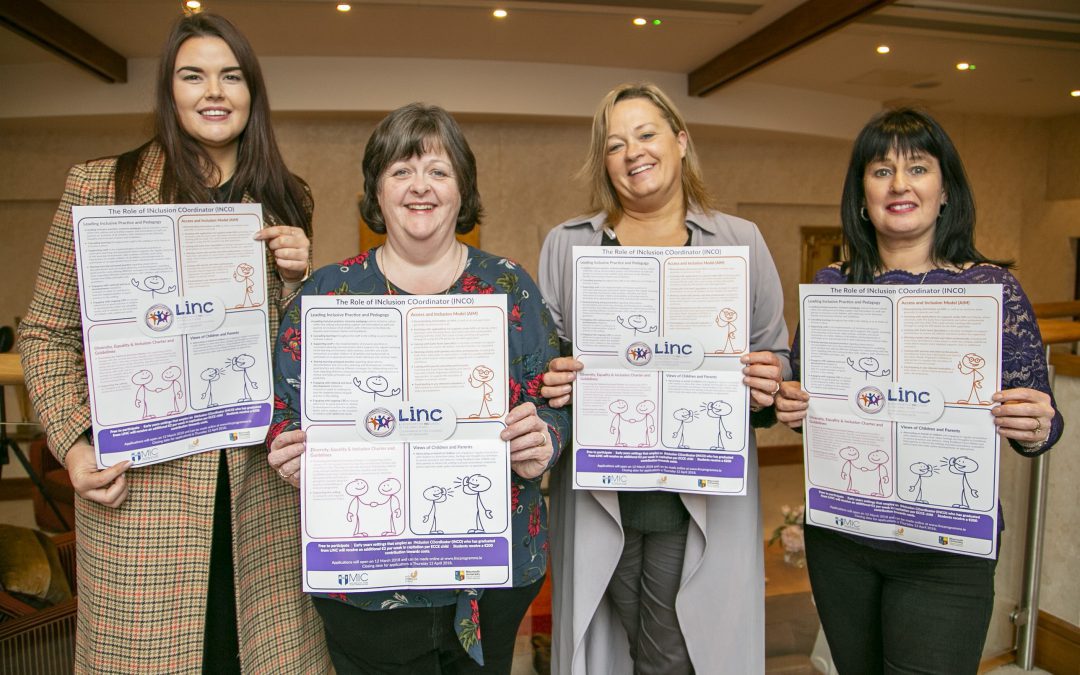 Minister O'Gorman commends the dedication of early years educators and encourages them to avail of the opportunity to apply for the award-winning LINC Programme.   630 places available nationwide as LINC Programme set to open for applications    The Leadership for...
read more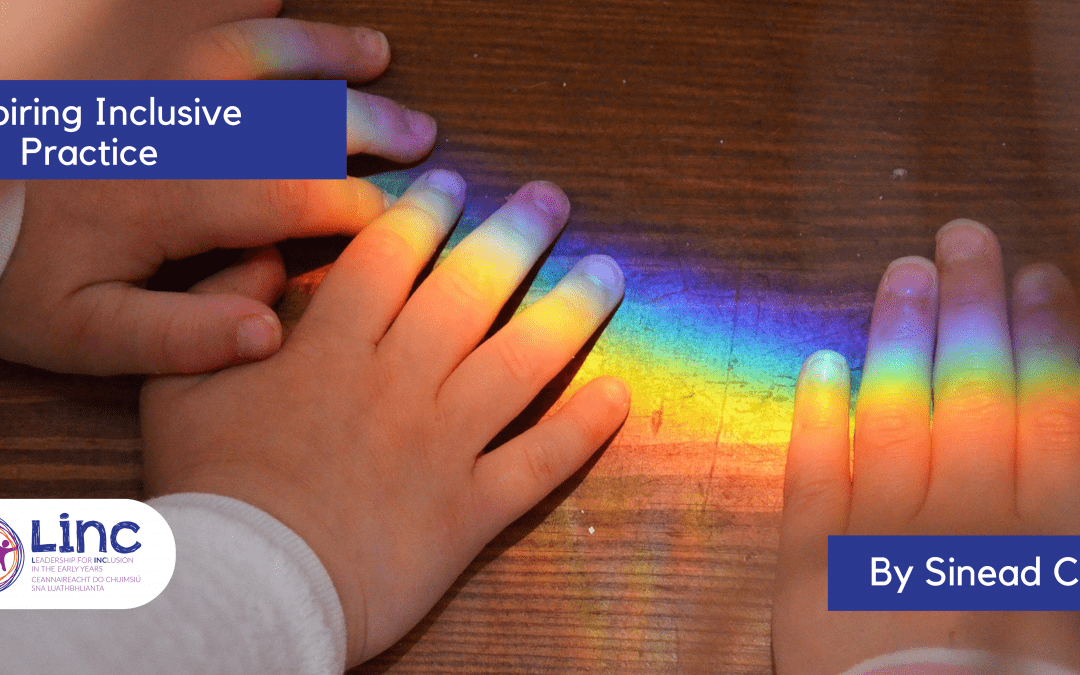 Inspiring Inclusive Practice In the edition of the LINC Blog, Inclusion Coordinator (INCO) Sinead Conran reflects on how her participation in the LINC+ CPD Programme and engagement in a Community of Practice with fellow INCO's has benefited her and her...
read more