In this edition of our blog, current LINC student Jacinta O'Hara shares one of the ways she has stayed connected with the children of her service during the COVID-19 pandemic.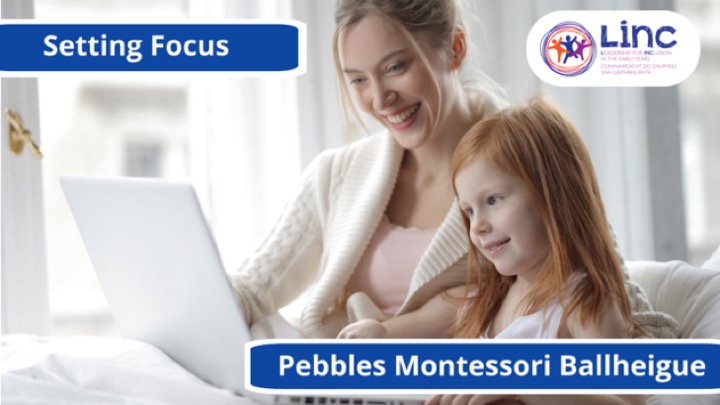 It's a beautiful sunny day in Ireland as I pick up the phone to call Jacinta O'Hara. It's a Thursday, although it is beginning to become more difficult to remember the day as we draw near the end of our sixth week with nationwide restrictions. I'm glad to find out that the warm weather extends to a warm Kerry greeting. Jacinta lives in Ballyheigue in county Kerry and is the Owner/Manager of Pebbles Montessori. I begin by asking her about her experience working in the early years.
"It was 1990 when I began my work experience and childcare study while living in Australia. I returned to Ireland in 1994 and continued studying, obtaining a diploma in Montessori before opening my own pre-school in Tralee. During 1997 I moved to Ballyheigue with my husband and had my first child Jack. I opened a pre-school (Pebbles Montessori) at home and I am still operating from there today. I have two wonderful staff as part of the team; Siobhan has worked here since 2005 and Carol just joined our team last year."
Working in the early years sector for the past 30 years, Jacinta has seen a lot of changes and likes to keep up to date with developments, deciding to take on the LINC course last year.
"I've lived and worked through all the changes in childcare over the years, I'm enjoying the LINC course at the moment and I think it has made a big difference to pre-school, especially for children with additional needs."
Like all schools in Ireland, Pebbles Montessori had to close its doors on March 13 causing a lot of disruption in the children's daily routine and the lives of staff members.
"We enjoy the time spent with children; we learn a lot from them. Unfortunately, due to COVID-19 we are now missing this valuable time with the children and the children are missing the interaction with us and their friends. They bring such positivity into the pre-school every morning."
In order to address some of this disruption, to keep up the connections with the children, and to support the transition period when they come back to pre-school, Jacinta and her team came up with a plan.
"We have been keeping in contact through the Messenger App. I tell stories, send activities, important information to parents to support their children and sing happy birthday wishes to the children. The children either respond back on Messenger or have been posting their drawings through An Post. This is a very positive experience."
Jacinta has also been creative in how she has been keeping in touch with the children. She decided to record a bedtime storytelling session once a week to send to the children and enlisted the help of her son Jack and a blue screen.
"I decided to do a storytelling session—bedtime stories once a week—just so the children would see my face and I'd still be a familiar person to them. Since I started to do this, there has been fierce excitement and the children look forward to the Sunday night. I started to get great feedback from parents—sending  videos of the children in pyjamas with popcorn, waiting in the evening as their parents had told them that I was coming on the screen. They would also send me videos of the children's reactions as they were watching the videos, which is just lovely. I really enjoyed seeing their reactions. Jack is in his fourth year studying Computer Programming with Media in IT Tralee and helped me with the illustrations for our story time."
I finished the call by asking Jacinta what motivates her to continue creating these stories and sending them to the children.
"We just want the children to know that we are thinking of them and missing them daily."
The LINC Programme Team would like to thank Jacinta for sharing her story with us, we wish all of our followers, their families and friends continued good health and prosperity during this period of uncertainty.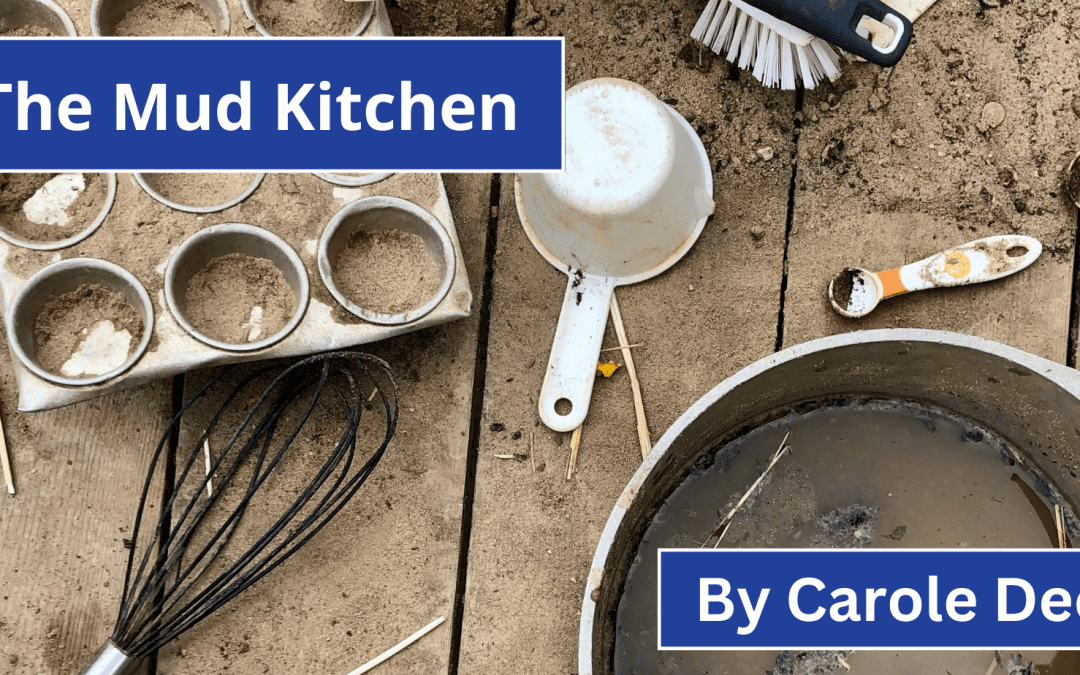 The Mud Kitchen In this edition of the LINC Blog, LINC Tutor Carole Dee describes how her Setting's Mud Kitchen encourages children's social and emotional development and provides endless opportunities for open ended, sensory play.The Mud Kitchen is without...
read more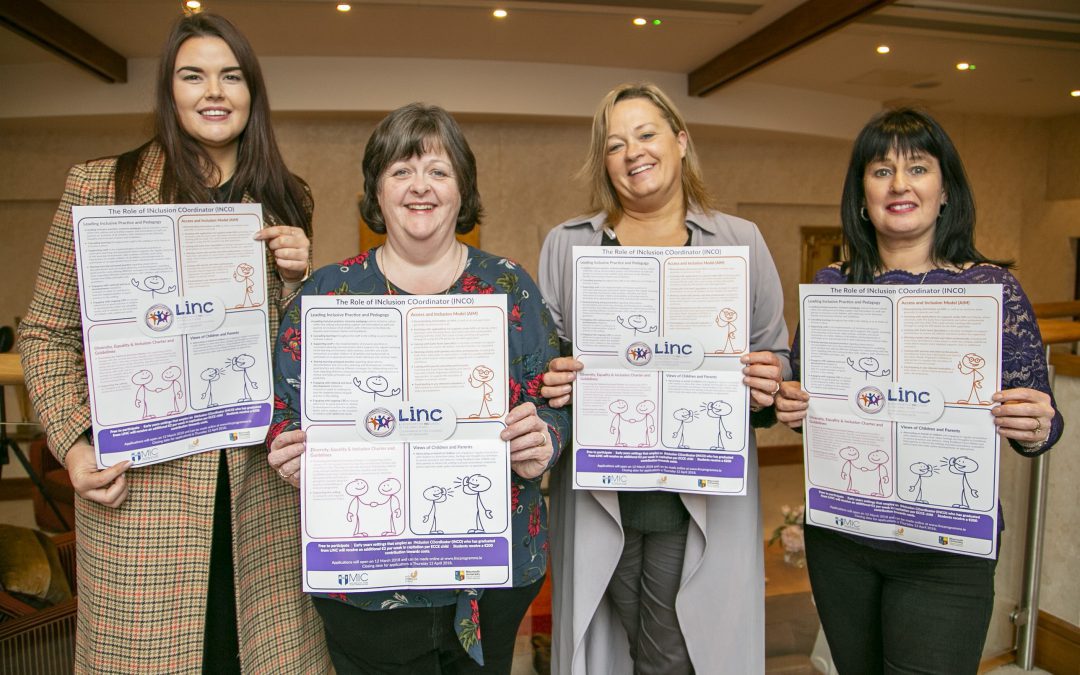 Minister O'Gorman commends the dedication of early years educators and encourages them to avail of the opportunity to apply for the award-winning LINC Programme.   630 places available nationwide as LINC Programme set to open for applications    The Leadership for...
read more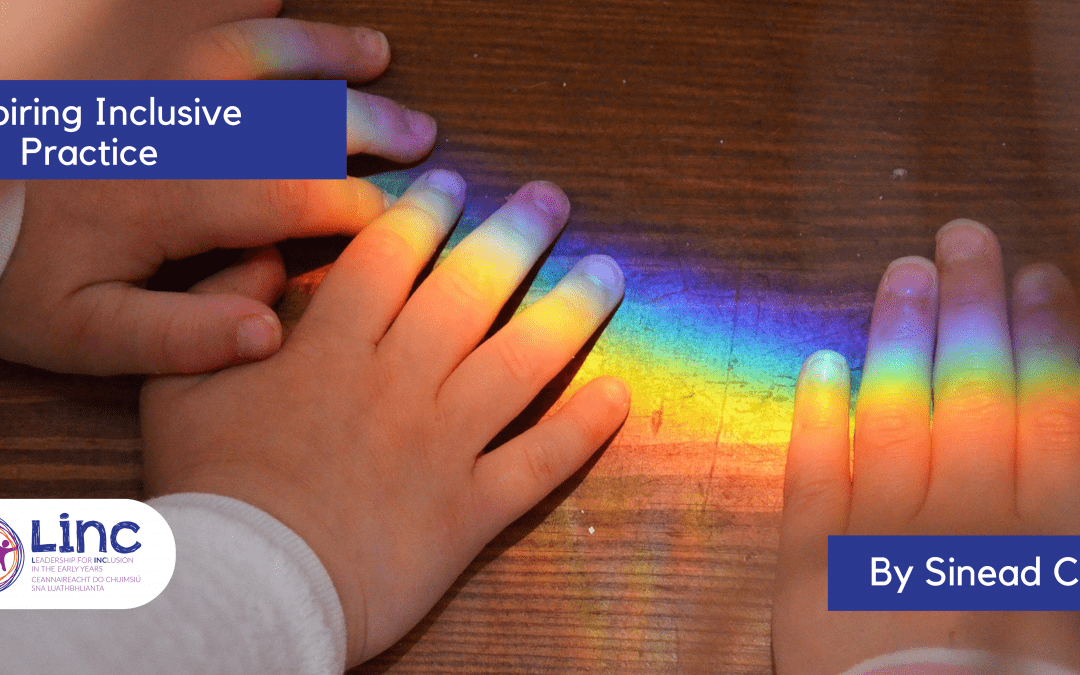 Inspiring Inclusive Practice In the edition of the LINC Blog, Inclusion Coordinator (INCO) Sinead Conran reflects on how her participation in the LINC+ CPD Programme and engagement in a Community of Practice with fellow INCO's has benefited her and her...
read more