Reflecting on Your Curriculum Statement
In this edition of the LINC blog, Lisa Flaherty, a preschool teacher at Newtown Kids' Club, recently reviewed their curriculum statement in light of reflections on changes and developments made during the pandemic as well as her own aspirations for the children in her setting. In considering the principles, beliefs and values of their nature-based service and the needs of the children attending, aged from one to thirteen years of age, Lisa articulates the curricular ethos of the setting.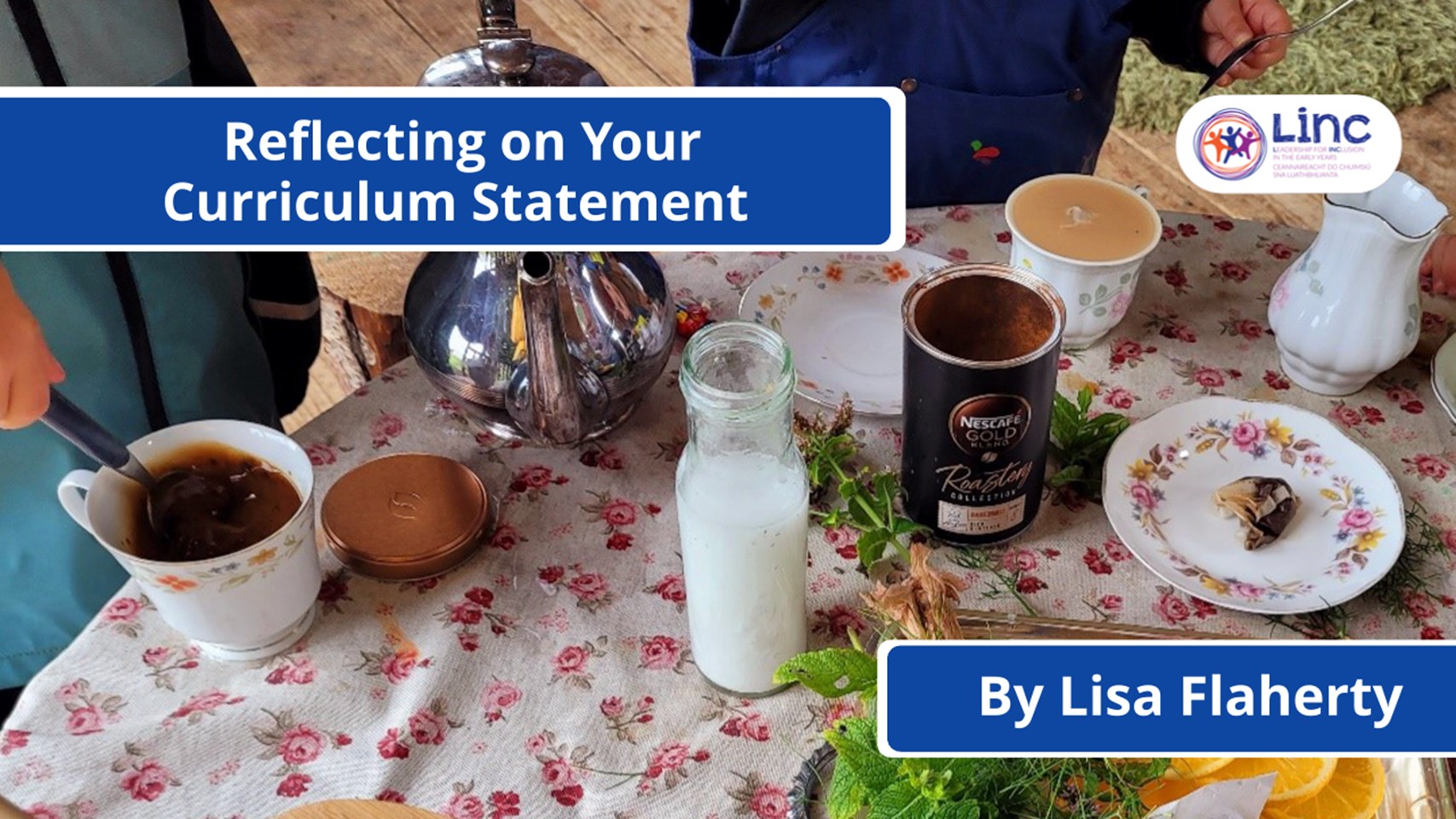 Curriculum Statement
Newtown Kids' Club
Don't just tell children about the world.
Show them.
-Penny Whitehouse
At Newtown Kids' Club, each child's learning journey encompasses and celebrates their uniqueness and identity through a nature-based curriculum with an emphasis on play.
We as educators advocate for the provision of high quality, engaging playful experiences  in the natural world.
Children learn through their natural, instinctive skill…. play! So where could be a better place to facilitate this than in their own natural environment that they help to care for, plan and develop.
Taking inspiration from Froebel's principles of celebrating play and slow pedagogy, here children of all ages have the freedom of time and space to explore, lead and direct their own learning. We observe and document their interests, play and interactions thereby forming the foundations of our curriculum planning by scaffolding the children's knowledge and introducing new learning opportunities that are place-based, seasonal and authentic to them.
Children's emerging interests dictate our environments daily. Provocations, invitations to play and the planned effective use of our space here ensures children will engage in purposeful play, explore and learn a broad range of topics and themes through the Aistear framework with an emphasis on natural and engaging resources to support children's holistic development.
Each day children's connections to the natural world are cultivated through our nature-based curriculum harvesting their creativity and imagination through curiosity, wonder and serendipitous moments that provides enriching experiences in literacy, mathematical and scientific concepts, instilling an interest in lifelong learning through fun, enriching experiences.
The outdoor spaces are stimulating yet safe for developing physical health and emotional wellbeing, fostering social interactions and friendships, building confidence, independence, resilience and self esteem.
Now more than ever we need to value our connection with nature and appreciate the natural world to encourage those around us to care for and protect our environment now and for the future.
The Aistear-Siolta Practice Guide (National Council for Curriculum and Assessment (NCCA) 2015) was developed to support early childhood teachers and educators to reflect on all aspects of provision within their setting based on quality standards. At the foundation of pedagogical practice is the concept of our image of the child and how our perspective of the child as a "competent and confident learner" (NCCA 2009) informs the early years curriculum. Reflecting on the curriculum necessitates pedagogical knowledge and an openness to consider other possibilities, and the Practice Guide supports this process in challenging our thinking and routines.
You can develop and revise your own curriculum statement by engaging with the Practice Guide here: activity-a-starting-with-your-current-curriculum.pdf (aistearsiolta.ie)
Lisa Flaherty
Lisa Flaherty holds a BA (Hons) in Early Childhood Education from Sligo IT and works as a preschool teacher and school-aged childcare manager at the Willows setting at Newtown Kids' Club Ltd. In Abbeyknockmoy, Co. Galway. Lisa also worked as an assistant tutor for three years on the Leadership for Inclusion in the Early Years (LINC) Programme with Mary Immaculate College. She has participated in several action research projects within the setting, including the Siolta Quality Assurance Programme, Department of Education and Skills EYEI pilot and inspection programmes as well as showcasing practice at Early Childhood Ireland conference and NUIG outdoor play conference.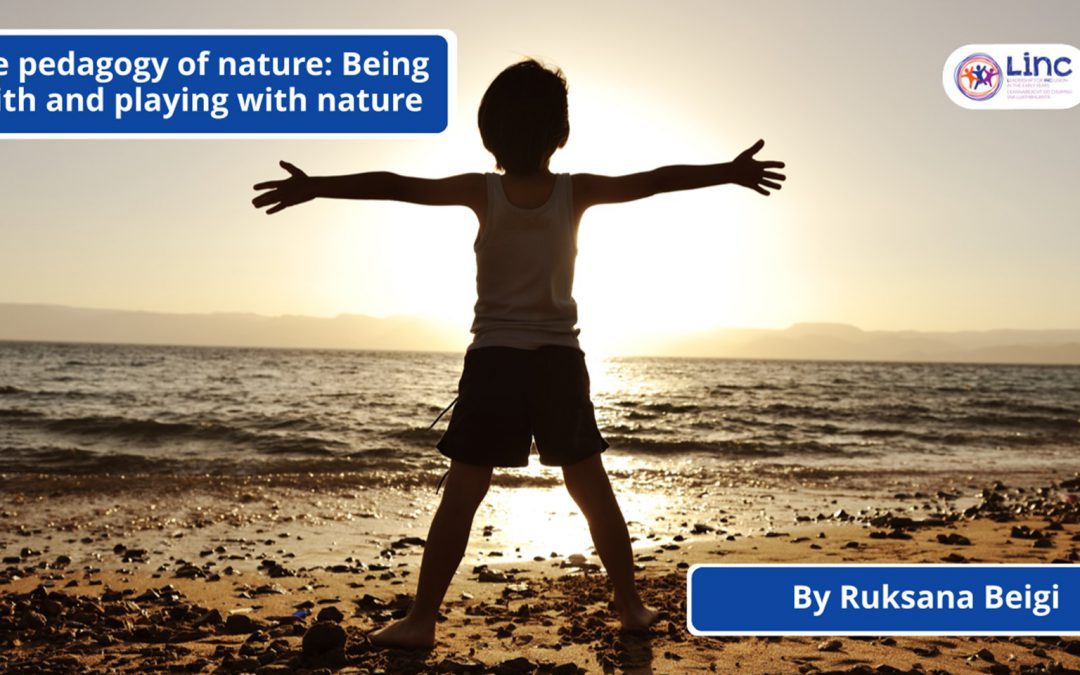 The pedagogy of nature: Being with and playing with nature In this edition of the LINC Blog, Ruksana Beigi, Senior Lecturer in the University of East london, highlights the difference between using the term "outdoors" and adopting a pedagogy of nature and how...
read more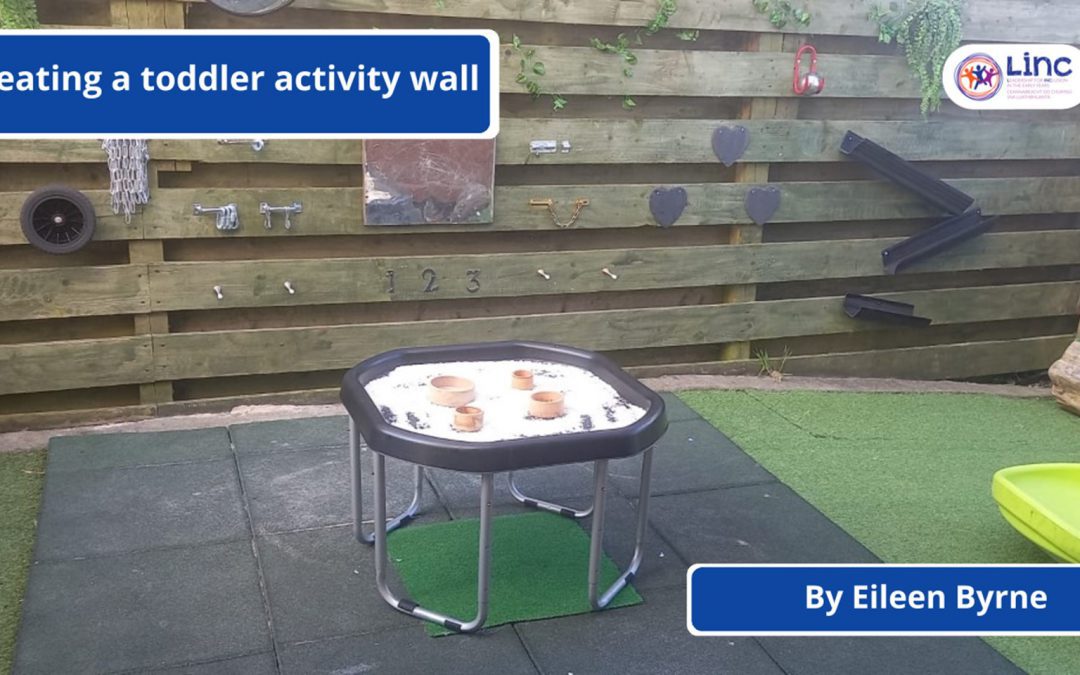 Creating a toddler activity wall In this edition of the LINC Blog, LINC+ participant and Inclusion Coordinator Puddle Lane Crèche Eileen Byrne, describes how an unused area of the garden was transformed using some day-to-day items into a space for playful...
read more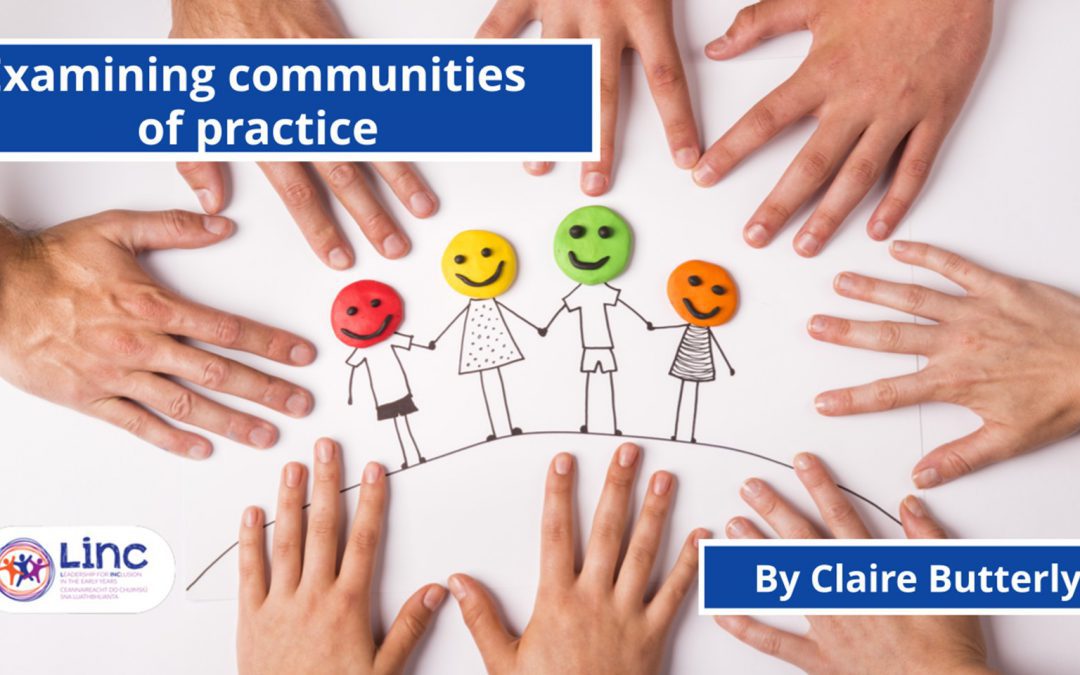 Examining Communities of Practice In this edition of the LINC Blog, LINC+ Tutor Claire Butterly examines the reasons for, and benefits of communities of practice as the first package of the LINC+ Programme Communities of Practice in Early Learning and Care is...
read more