In this edition of our blog, LINC Tutor Claire Butterly reminds us that while Valentine's Day is often celebrated as a time to demonstrate your love for others, it can also be a time for self-reflection.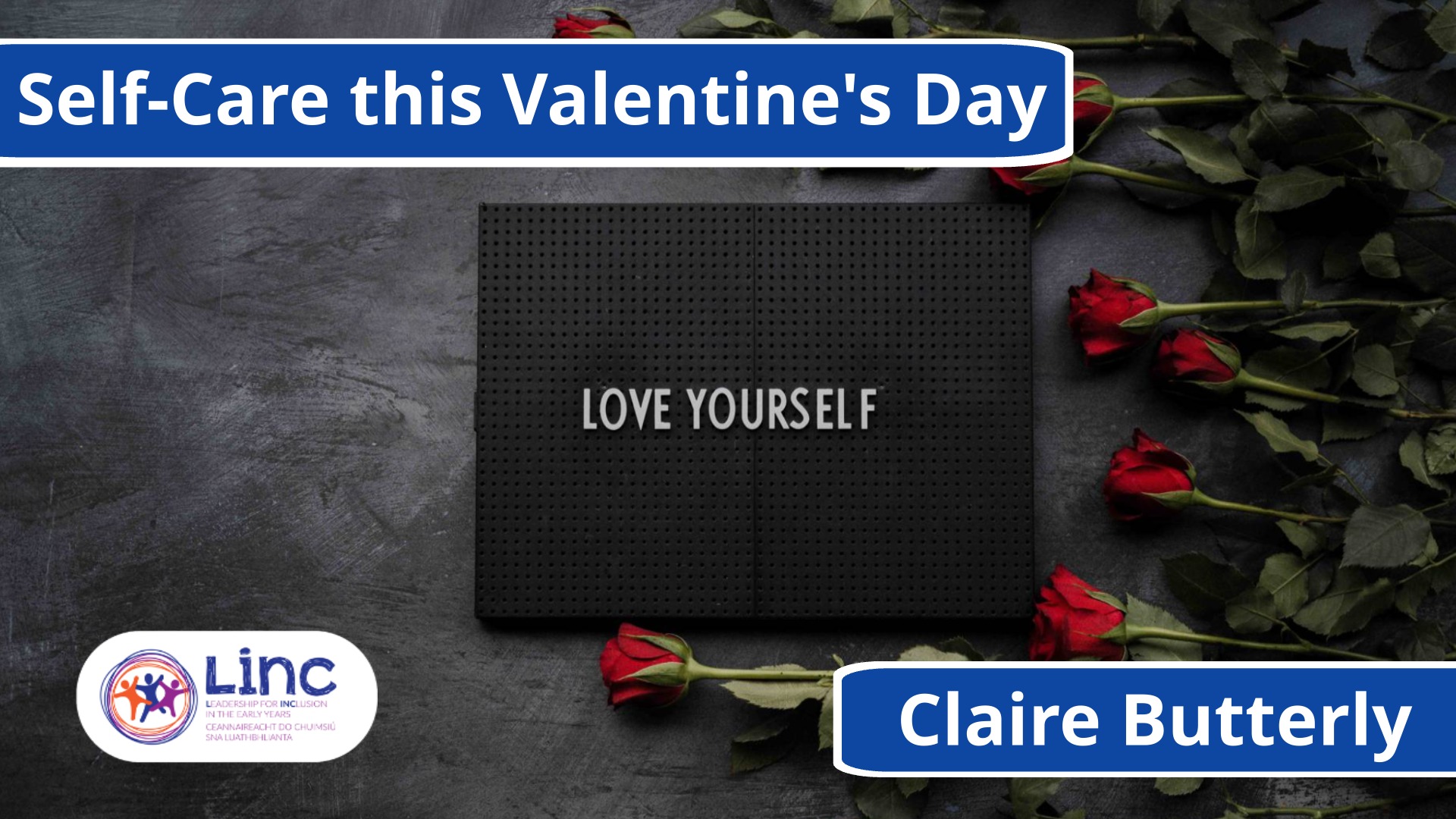 As Early Childhood Teachers, many of you will spend the run up to Valentine 's Day researching and planning activities that the children in your Early Leaning and Care settings will enjoy participating in. I am sure this year just as much, if not more, planning will go into this. You may feel that you want to be engage in more preparation in order to account for the extra challenge of Covid, and the extra time involved in sending activities to families for their children to engage in at home.
For students on the LINC programme. You have spent the last number of weeks starting the programme and completing the first Module. As you progress through the programme you are constantly reflecting on how you can support the well-being of the children in your early learning and care settings. So, this Valentine's Day, I would like to encourage you to take some time out for yourself. As the saying goes, you can't pour from an empty cup.
Spend some time in nature. Go for a walk. If this isn't possible, could you escape to the garden and have a cup of tea or coffee while enjoying the sounds of nature.
Take some time to do something you love. For some students they have spoken about their love for baking or cooking, for others they have spoken of a love for reading. What do you love that you have not had time to do lately?
Think about doing something for yourself. Perhaps some mindfulness, yoga or have a bath. Today should be the day to make time for yourself a priority.
In the busy-ness of daily life, working, living through this pandemic, home schooling and studying yourself, it is important that you remember to make some time for yourselves. Have a look at your schedule and see where you may be able to pull back from some things and make some me time. Katie Reed author of the Borderline blog tells us that "self-care is about giving the world the best of you, instead of what is left of you."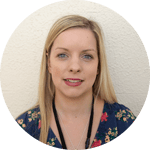 Claire Butterly
LINC Programme Tutor
Claire Butterly has graduated with a MA in Child, Youth and Family Studies and a BA in Early Childhood Education and Care, both from the Institute of Technology, Carlow, as well as completing a number of other training courses over the years. Claire has a keen interest in upskilling and studying and is currently completing a MA in Mentoring, Management and Leadership in the Early Years in Dublin Institute of Technology. Before joining the LINC team, Claire worked as an Early Years Quality Mentor with an Area Based Childhood site in Bray. Claire supported the community services in developing their Curriculum Statements and in developing and piloting a Transitions from preschool to primary school programme. Claire has tutored level 5-8's for a variety of different companies and institutes, as well as working directly with children in a variety of early years settings. Claire has a keen interest in the development and upskilling of the Early Years Sector.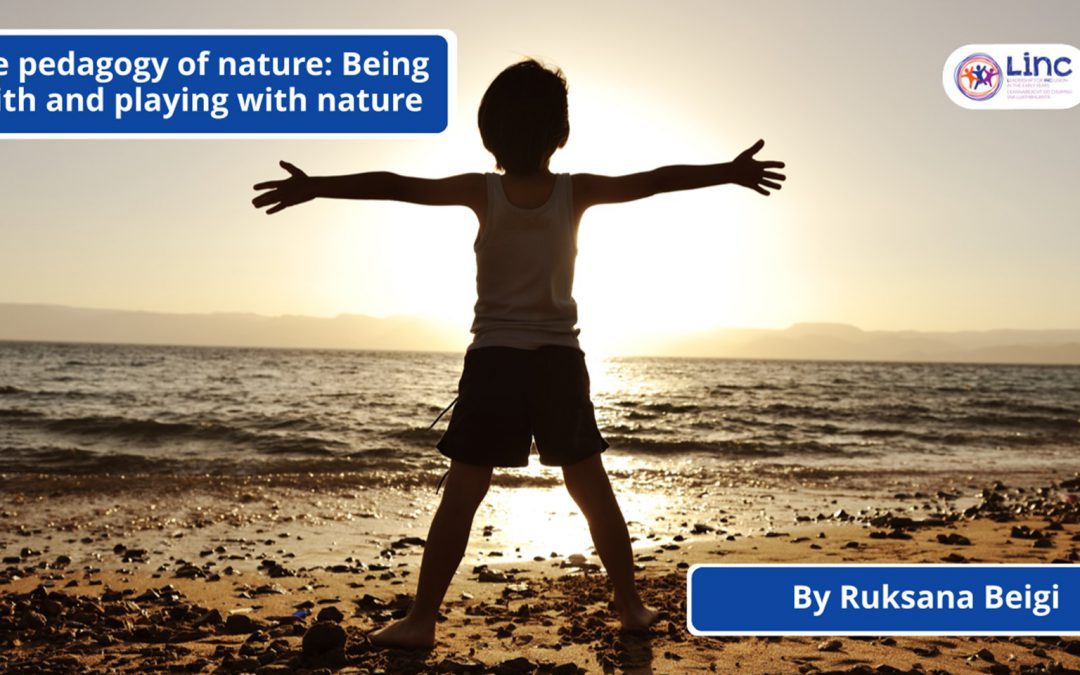 The pedagogy of nature: Being with and playing with nature In this edition of the LINC Blog, Ruksana Beigi, Senior Lecturer in the University of East london, highlights the difference between using the term "outdoors" and adopting a pedagogy of nature and how...
read more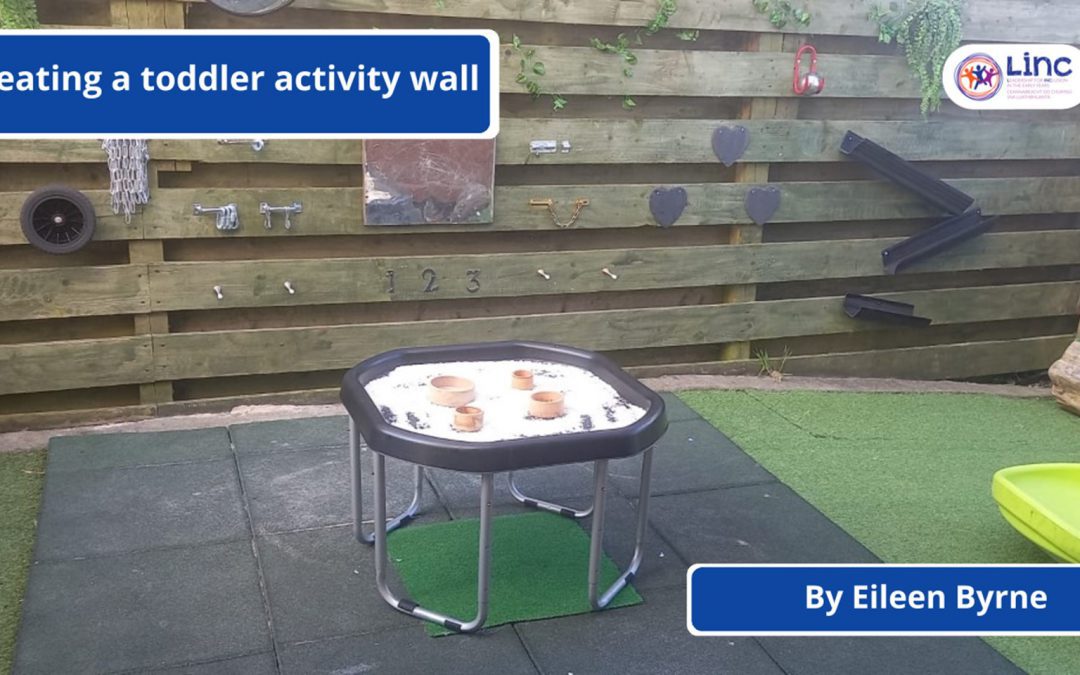 Creating a toddler activity wall In this edition of the LINC Blog, LINC+ participant and Inclusion Coordinator Puddle Lane Crèche Eileen Byrne, describes how an unused area of the garden was transformed using some day-to-day items into a space for playful...
read more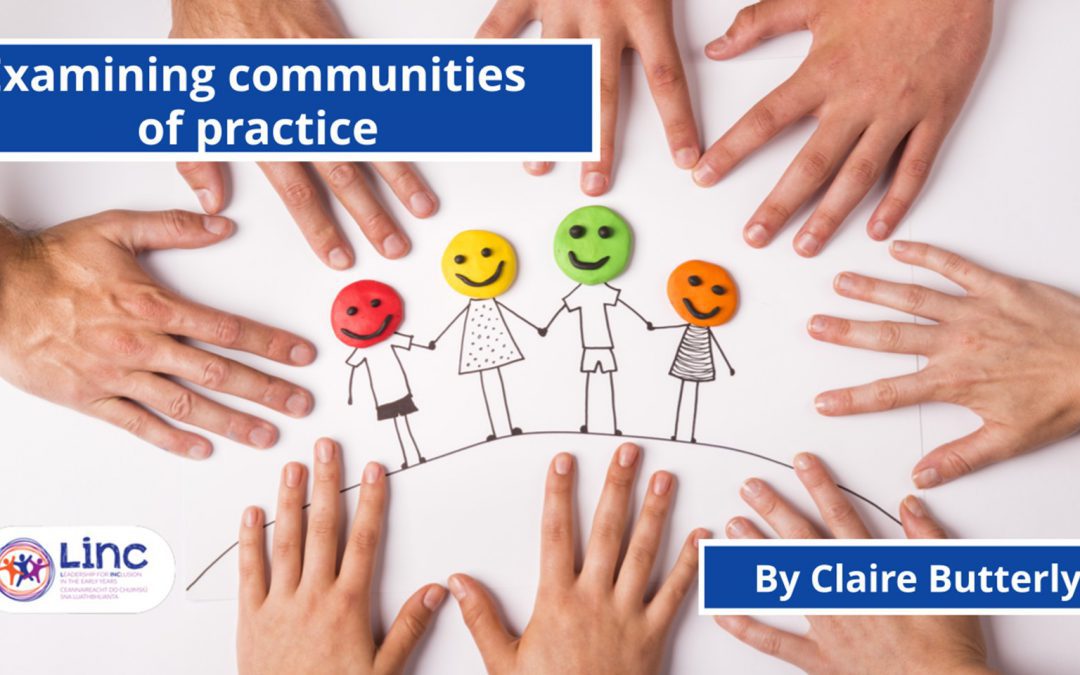 Examining Communities of Practice In this edition of the LINC Blog, LINC+ Tutor Claire Butterly examines the reasons for, and benefits of communities of practice as the first package of the LINC+ Programme Communities of Practice in Early Learning and Care is...
read more