In this edition of the LINC blog, Veronica Yeomans, programme graduate and Owner/Manager of the Montessori Circle in Clontarf in Dublin, describes her LINC experience and how—by tweaking your environment—you can help children come through their problems and feel more included.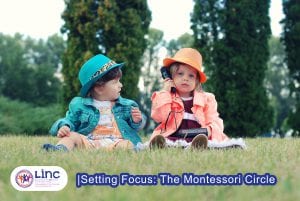 Having previously worked in advertising for seven years, Veronica had a personal experience with profound deafness that led her into early years' education.
"I discovered that there is a whole education system called Montessori, which zooms in on sensory education and gets the best out of the child. That's what got me interested in it."
From here, Veronica started by working as a preschool support worker.
"I got a job as a preschool support worker, which is basically like an special needs assistant (SNA) role. That opened up a massive door for me, and I thought 'this is incredible; this is what I really want to do'. So I went off and got my FETAC Level 6 in Montessori."
Several years later Veronica decided to open up her own service and found that she seemed to attract a lot of parents of children with additional needs. This prompted her to enrol in the LINC programme, but not one to shy away from a challenge, she also decided to undertake a BA in Early Childhood Education in the National College of Ireland at the same time.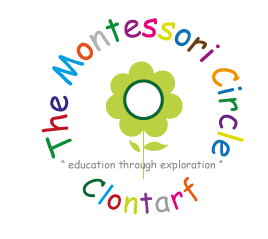 "I was entrenched in the whole early years study from both angles. I was enrolled through the LINC course, and also in the National College of Ireland doing my Level 8, so it was a hell of a year let me tell you! There was a lot of overlap and that was fantastic, which worked really well. Talking about the LINC experience, I think what they did was they took exactly what we needed to know and really pulled it all together in a very clear, very simple way, which suited the whole spectrum of people coming from a Level 5 all the way up to Masters level. It was worded, presented and delivered so professionally, yet so mindfully for people who were new to going back to education."
Right from the beginning she started to think about what she was doing in her service.
"I suppose my lightbulb moment was during the very first session when we were discussing what inclusion was, and basically relating it to you as an early years' practitioner. When you think about inclusive practices, you set them out in your curriculum. I would have always set out my curriculum, and then if I had a child coming in with an additional need I'd set out a separate curriculum for them.  That's not inclusion, and I thought I was being extremely inclusive, just by having the child in the classroom and exposing them to positive experiences. I've learned that inclusion is about taking your curriculum and adjusting it, finding ways for the child with additional needs to access that curriculum."
Bolstered by this new understanding, Veronica set about helping the children in her service.
"We had one little boy who has Down syndrome and he was very strong on concentration, but had very poor muscle tone in his legs at the beginning of the year. So we put in place various strategies to help him develop muscle tone. In the meantime, we had our Christmas play coming up and he loved the whole experience of going on stage, so we gave him a starring role as Joseph. The character of Joseph was required to go across the stage on a makeshift donkey. So we really got our heads together with Mum and a couple of the practitioners, and we made a cardboard cut-out donkey. The child painted it himself and all of the children helped with its construction.  There were straps across the top of the donkey to hold it up. Joseph and Mary got into the donkey together, walked across the stage and were absolutely brilliant. It was a real team effort and it worked extremely well."
Other children benefited from this new approach also.
"We had a little girl who went in to have a tonsillectomy done, but there were some complications and she was out of school for a long time.  She is such a happy-go-lucky little girl, so when she came back we noticed that she was a little low on energy. In order to help her, we decided we needed to critically analyse her experience. We had a toy medical kit in the setting, like one you might find in a toy store and I left it out to see if the little girl would interact with it. So I watched her a little bit and I said to her would you like to go over and use it, and she said 'no', so I said 'ok that's fine' and then she turned to me and she said 'Veronica it's not real'. So I thought about what to do and asked my colleague Liz, who used to be an advanced paramedic, if she had any unused supplies like NG tubes, oxygen masks and a real stethoscope. When she came in the next day we had it laid on the table. So we just stood back and watched her, and straight away she began to play with it. She was using language like 'we will have you right as rain' and 'I'll need to check her out' and 'you won't be going home today'. She had a whole Temple Street [children's hospital] set up at the back end of the classroom and she actually acted out everything she had experienced. 'Oh, there's blood here, ok pet you are fine'. She was able to go through every single thing that she had experienced again in a safe and happy environment. That was us tweaking our environment in order to help her to come through that experience. It was great to not brush it under the carpet, but really find a way to include her. We can always zoom in on the child with an additional need, but we don't really think about these kind of impromptu situations which would cause a child trauma; that in itself can be an additional need."
Veronica will graduate from the LINC programme this October. The LINC programme would like to express its sincere thanks to Veronica for sharing her experience with us. Applications for the programme open in March 2019, for more see www.lincprogramme.ie.