In this edition of the LINC blog, tutor Bernie Connell questions the role of parents in influencing the behaviour of their children around new technologies and suggests ways in which they can help change this behaviour.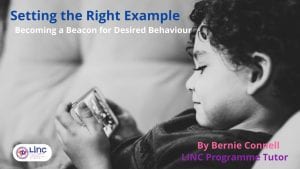 Do you ever find yourself sitting in a restaurant watching how good the children are, and then thinking oh they are all on screens?  Is this the new way to regulate a child's behaviour or is it just convenient and we think that there is no harm in it?
As a parent and a LINC tutor I often feel very lucky that my children were not exposed to the amount of social media and screen time that children have available to them today. This is a new phenomenon for many parents as  technology has progressed so fast that parents have not had time to stop and reflect on what effect so much online time is having on children. Indeed this technology did not exist or was in its infancy when they were growing up. It is important for us not to accept this method of parenting as the new normal. In very small children there are ways we can influence behaviour.
If you find yourself as a parent feeling annoyed or frustrated that your child will not look up from a screen this should prompt you to reflect on your own screen time.  We need to model the behaviour we wish to see in them.  Being a role model carries a lot of responsibility and we should always be mindful of how we act in front of small children.
Children hear about 1% of what we say but they see 100% of what we do.
If you want your child to look up from their screen then you will need to model this and look up from yours.
Mealtimes are a good example of where parents can model what they would like to see.  Make meal times screen-free zones.  Do not take or receive calls or texts.  Do not switch on the TV to catch up with the latest and greatest thing, as honestly, the latest and greatest thing is sitting at the table with you and you will miss this opportunity to catch up with them if you are not present and in the moment.  The distraction of a screen takes away all the positive effects of sitting together and being social.  Look and listen to your child, use this time as catch up time find out if they are having fun.
Try to have time every day to have some fun, build something together, play outdoors(without the phone) laugh and run.  Be in the moment.
Another time you can have a positive interaction with your child without distraction is when you collect them from school (crèche or playschool), those first few minutes are vital!  Playschools and crèches often have a no mobile policy but this can be hard to police.  Make an effort to leave your phone in the car for those few minutes and ask the child directly how their day was.  Listen to their answer, be in the moment with them and laugh or empathise without interrogating. These are moments to treasure, be mindful that If you miss opportunities such as this they may never come around again as children grow up so quickly!
Bernie Connell
LINC Programme Tutor
Bernie graduated with an honours degree in Early Childhood Care and Education in 2015 from the Carlow Institute of Technology.  Prior to this she completed a mentoring and leadership programme in conjunction with Early Childhood Ireland and South Dublin Childcare Committee.  In her role managing a busy community childcare centre for seven years she oversaw the centre's involvement in two key research projects, the NEYAI (National Early Years Access Initiative) and CDI (the project based in Tallaght West Childcare Development Initiative). Bernie spent 10 years working as a tutor with the Kildare and Wicklow Education and Training Board.  A committed life-long learner Bernie believes in nurturing the seeds of education in children from the earliest stage possible.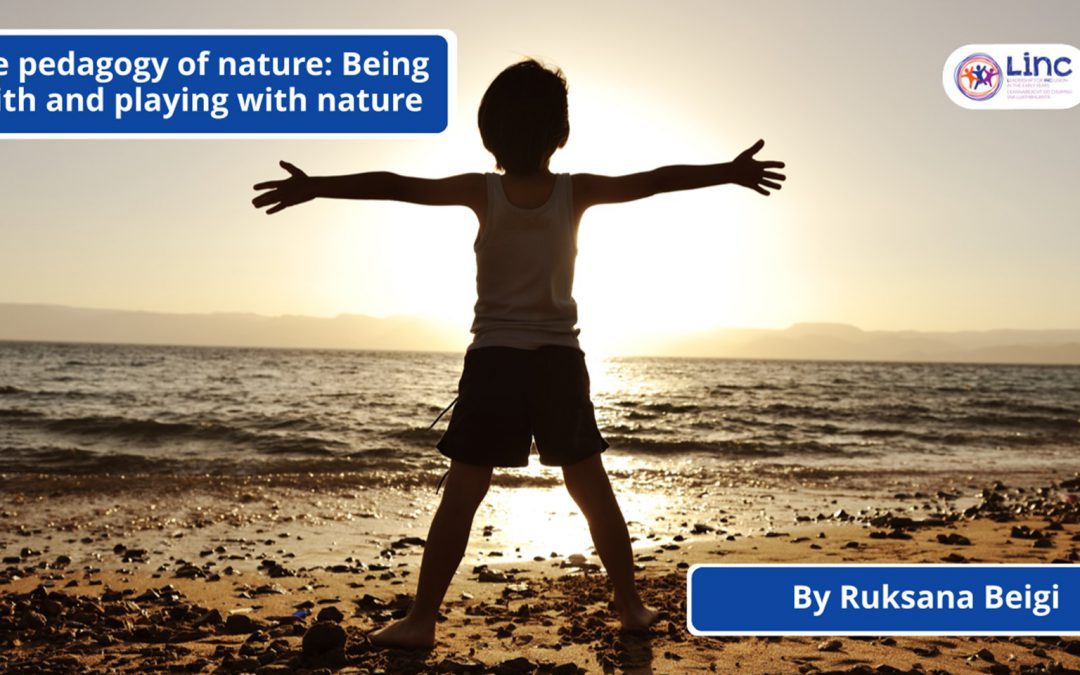 The pedagogy of nature: Being with and playing with nature In this edition of the LINC Blog, Ruksana Beigi, Senior Lecturer in the University of East london, highlights the difference between using the term "outdoors" and adopting a pedagogy of nature and how...
read more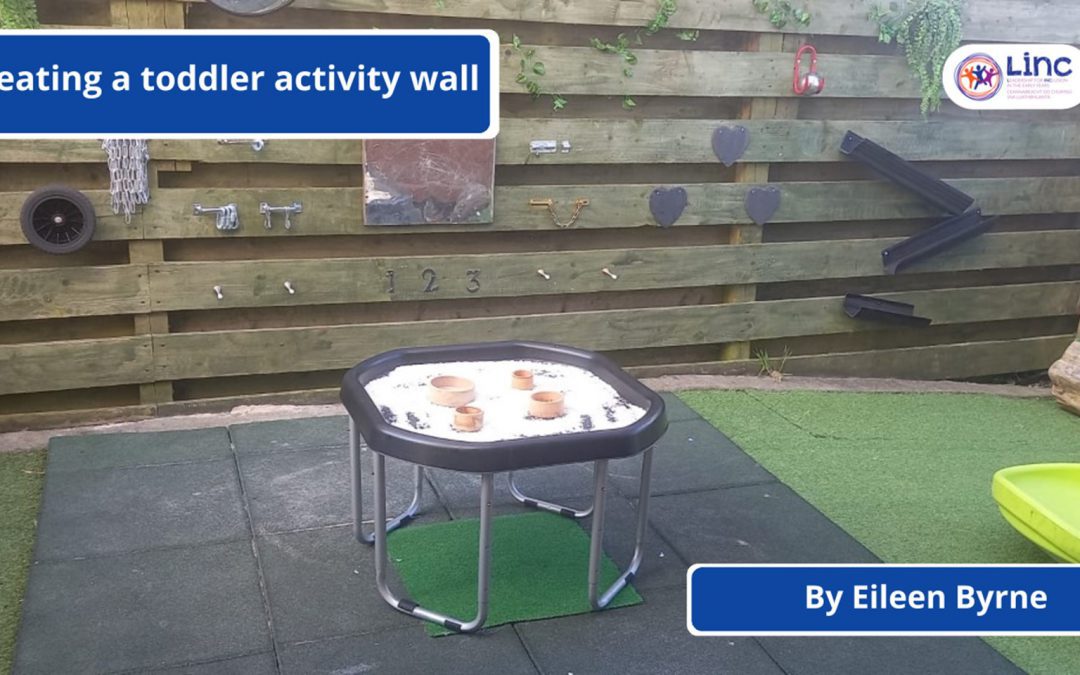 Creating a toddler activity wall In this edition of the LINC Blog, LINC+ participant and Inclusion Coordinator Puddle Lane Crèche Eileen Byrne, describes how an unused area of the garden was transformed using some day-to-day items into a space for playful...
read more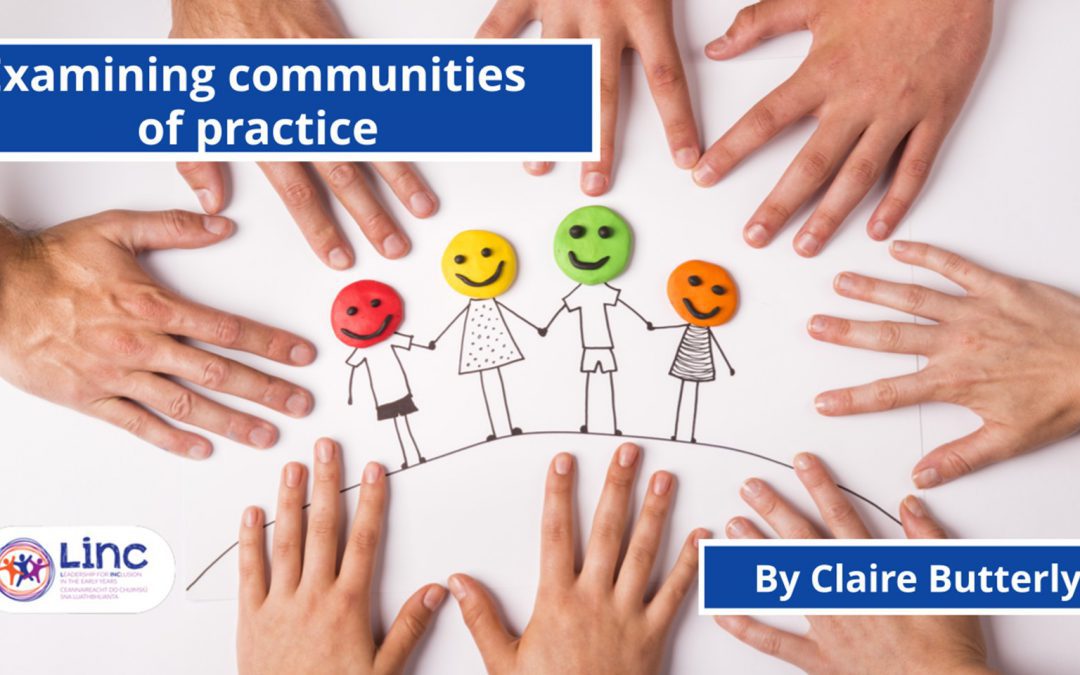 Examining Communities of Practice In this edition of the LINC Blog, LINC+ Tutor Claire Butterly examines the reasons for, and benefits of communities of practice as the first package of the LINC+ Programme Communities of Practice in Early Learning and Care is...
read more