In this edition of our blog, further education teacher in the area of early childhood education and former LINC Programme Researcher, Sarah Kelleher, gives some handy tips on how to support children and their parents* as they transition to an early childhood setting.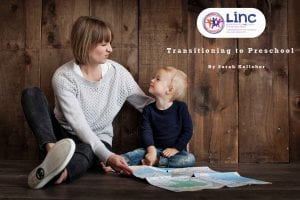 As the Summer draws to a close, we start to think about re-opening our doors to a new group of curious and potentially anxious little faces. Some will be returning to us, having grown and changed over the Summer months, and for some it may be their first time away from the familiarity of home.  This is a big transitional period in a child's life, and sometimes for their parents also!
I recall visiting a number of early childhood settings in my role as a tutor on the LINC programme, whereby the teachers worked tirelessly to make this transition as seamless as possible for both the children and their parents. On one of these visits, the early childhood teacher jovially spoke of how sometimes it was the parents hovering by the door anxiously while the child happily explored the early childhood setting. This can be a bittersweet time for parents as they see their pride and joy take his/her first steps towards becoming more independent.
One setting had a novel way of supporting both the children and the parents in this sometimes difficult separation, a 'goodbye window'!  The window supported this separation, as when parents left the setting they had an opportunity to pause and wave, blow a kiss, or pull a funny face! The children were aware of this window and sometimes this additional moment helped them to feel secure for their day at the early childhood setting, while at other times their parents would be waving to a completely oblivious child who was already absorbed in play! This was just one of many examples which I saw!
Ways in which we can support parents:
Encourage the parents to talk to their children about starting to attend an early childhood setting.
Set up a library where parents can borrow books on the topic or recommend books available in the local library which can be read to the children over the summer months https://www.verywellfamily.com/great-starting-preschool-books-2764624.
Point out the early childhood setting to their child over the summer months as they walk/drive past
Provide a parental handbook detailing the setting's curriculum, all of the relevant policies, fees, opening hours etc.
Have a settling in period which enables the child to develop more and more independence and the parents to take a step back.
Place an emphasis on parental partnership – get the parents involved where possible through outings, or to share their skills within the preschool.
Support parents in completing an 'All about me' style booklet to help us get to know their child and provide a family photo for the settings family wall/tree.
Share the child's learning with parents – for example through Child Diary, learning stories, observations etc.
Ways in which we can support children:
Have an open day to introduce children to the setting ahead of them commencing, give them an opportunity to explore the setting and resources.
Develop a transition pack– this can be a teddy or a setting mascot with a book all about starting preschool. This can be sent home with the child over the summer months.
Create a social story about starting preschool and include photos of the actual setting, rooms, and staff for children – these can be particularly beneficial for children who may struggle with transitions.
Allow children to bring a comfort toy or blanket to assist with their transition.
Have a settling in period which can be adapted to suit the needs of each child – e.g. some children may only require an hour, some a morning, whereas others may require a more prolonged period of time.
Represent the child and their family in the environment – e.g. a family wall/tree, having the child's photo above their coat hook/shelf, representing their culture and language in the environment, e.g. in the home corner we can have empty food containers from the family's home life.
Learn about each child! Find out what the child's interests are, for example through enrolment forms; discussions with parents; All About Me books and observing the child. This knowledge can help us to set up invitations to play based on the child's interests and to plan an emergent curriculum which is reflective of, and influenced by each child in our setting.
For more tips see this useful guide for parents on 'Going to Pre-School' from Early Childhood Ireland: https://www.earlychildhoodireland.ie/wp-content/uploads/2015/05/Going-to-Preschool-Leaflet-1.pdf
*Note: references to parents in this blog include guardians and carers.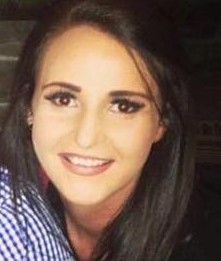 Sarah Kelleher
Author Bio: Sarah graduated from The Cork Institute of Technology in 2013 with a BA Honours Degree in Early Childhood Studies, before progressing to Mary Immaculate College to complete a Postgraduate Diploma in Adult and Further Education. Her experience in the field largely pertains to working with children with additional needs and delivering accredited programmes. She has previously taught on Fetac level five and six Early Childhood Programmes prior to moving to the UK to deliver a range of programmes including BTEC, CACHE, Foundation and Honours Degree Programmes in Early Childhood Education, with a focus on placement and dissertation supervision. Sarah returned to Ireland to take up her role as a content developer, tutor and researcher on the LINC Programme in Mary Immaculate College from 2016 to 2019. Currently Sarah works as further education teacher in the area of early childhood education with the Kerry Education and Training Board.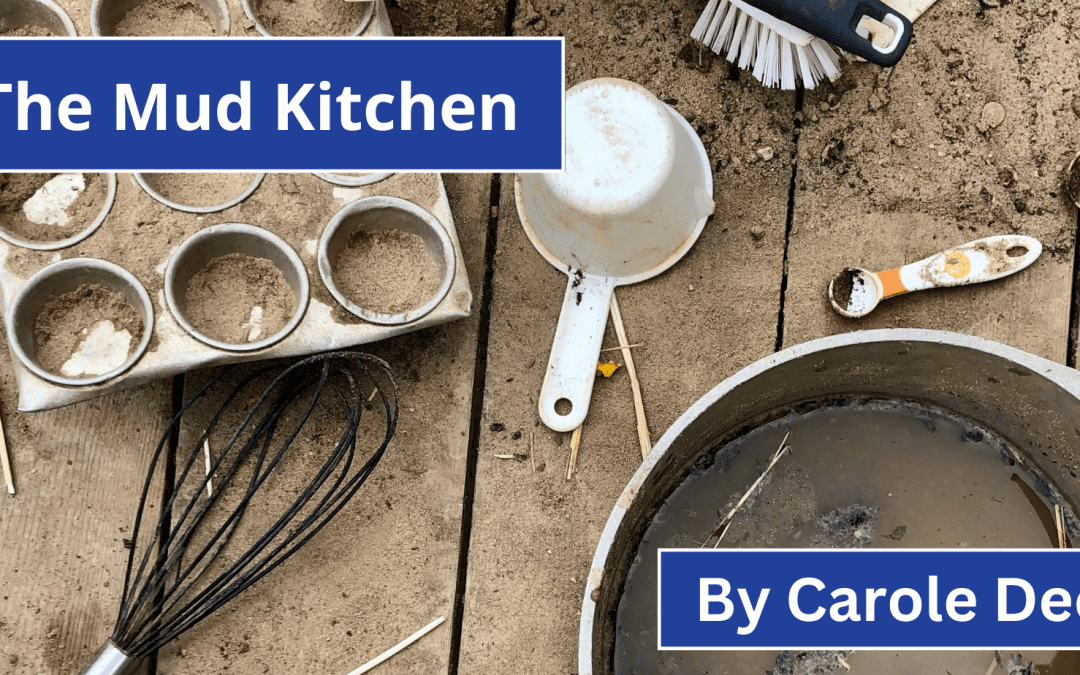 The Mud Kitchen In this edition of the LINC Blog, LINC Tutor Carole Dee describes how her Setting's Mud Kitchen encourages children's social and emotional development and provides endless opportunities for open ended, sensory play.The Mud Kitchen is without...
read more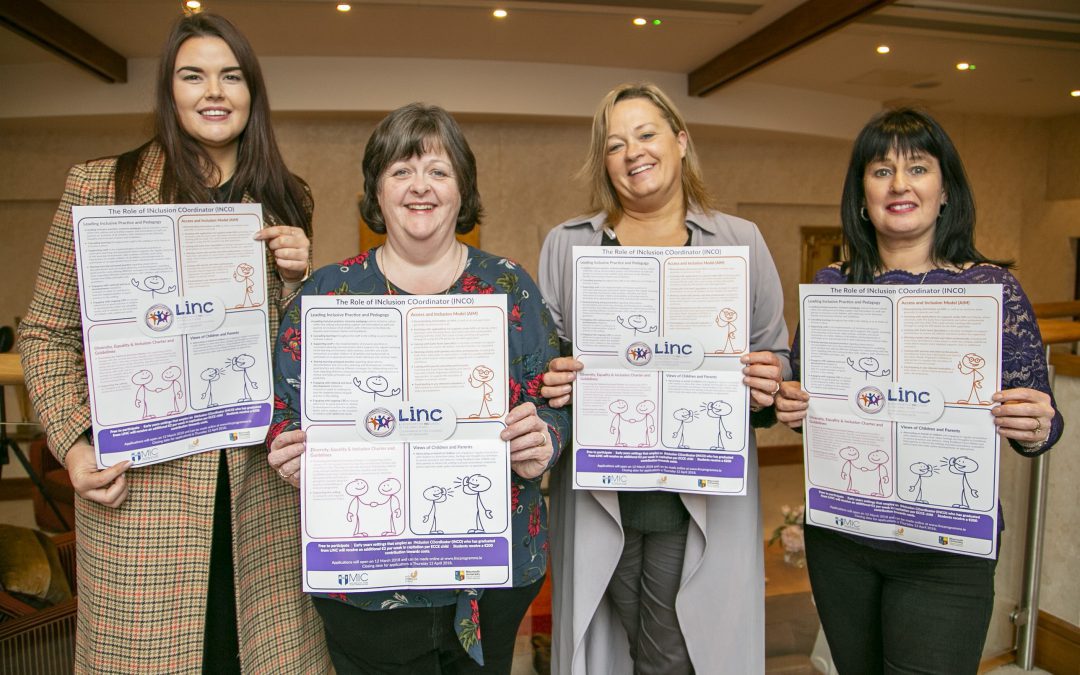 Minister O'Gorman commends the dedication of early years educators and encourages them to avail of the opportunity to apply for the award-winning LINC Programme.   630 places available nationwide as LINC Programme set to open for applications    The Leadership for...
read more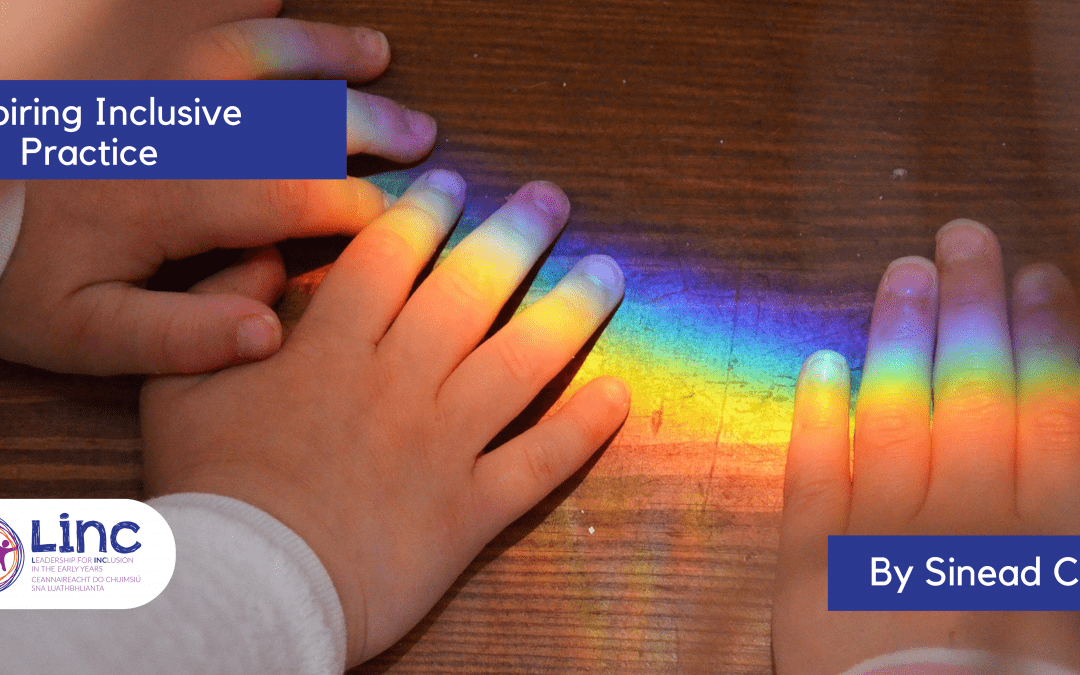 Inspiring Inclusive Practice In the edition of the LINC Blog, Inclusion Coordinator (INCO) Sinead Conran reflects on how her participation in the LINC+ CPD Programme and engagement in a Community of Practice with fellow INCO's has benefited her and her...
read more