In this edition of our blog, current student Edwina Doyle outlines how her setting has been keeping in touch with the children and their parents during the COVID-19 shutdown .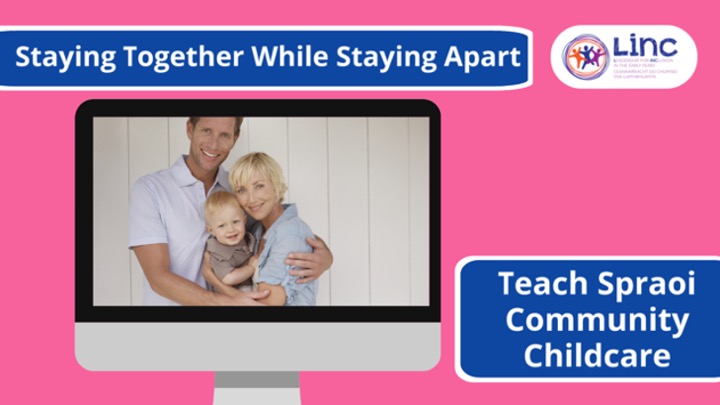 Teach Spraoi Community Childcare is a purpose-built centre for early years and school-age children located in Taghmon, Co. Wexford. It is a sessional/ part-time service that caters for early childhood care and education (ECCE) and toddler-age groups in the mornings, and runs an after-school service in the afternoons. In the mornings we have one toddler room with 2 to 3 year old children and three ECCE rooms with 3 to 6 year old children. Many families come through the welcoming doors of Teach Spraoi, but unfortunately this all came to a halt on March 12th.
Communication and inclusion has always been at the heart of our setting. We have an open door policy, and would spend so much time chatting to parents, grandparents and childminders during drop-off and collection times. We also spent many invaluable hours with the children following their emerging interests and building a strong relationship with them. COVID-19 had stopped us from doing this so we needed to improvise. As a team (15 members in total) we had always used Facebook Messenger to communicate amongst ourselves. Our manager Sharon ensured parents were always kept informed with daily updates using methods such as letters, e-mail and text messaging . Following an annual survey three years ago, parents chose mobile phone texts as their preferred method of sharing relevant information. However we were still missing the link between the early years educator and the families of our setting.
In order to address this we created a private Facebook group and alerted all parents of the existence of the group. The main goal of the group was to keep the relationships between Teach Spraoi and the families strong and to ensure everyone was doing ok during the COVID-19 shutdown. When everyone was added we created a welcome video from all the staff. The video included video messages from us to the children. There was lots of positive feedback and parents began sharing photos and videos of what they had been up to during lockdown.
To keep the Facebook group organised, we created a rota that gave each teacher a day to post their own video. The videos featured lessons on activities such as science experiments, story-telling, arts and crafts, household chores, singing and dancing and physical activities. Various links to resources and ideas have also been shared into the group too. As a team we helped each other out by sharing ideas and knowledge, editing and creating videos and sharing useful resources. We are currently looking at possible ways of ensuring the children transitioning to primary school could still have a little graduation and also creating some videos for the remaining children that will be transitioning internally. We feel it will be important for the children to have some sense of "year end".
Overall, it has been a very positive experience and has pushed many people out of their comfort zones and inspired us to be more creative in how we teach. Although it will never replace the time in our pre-school, we are delighted to be able to keep in contact with the families and watch them grow through our screens. We can't wait to get back into our school environment though!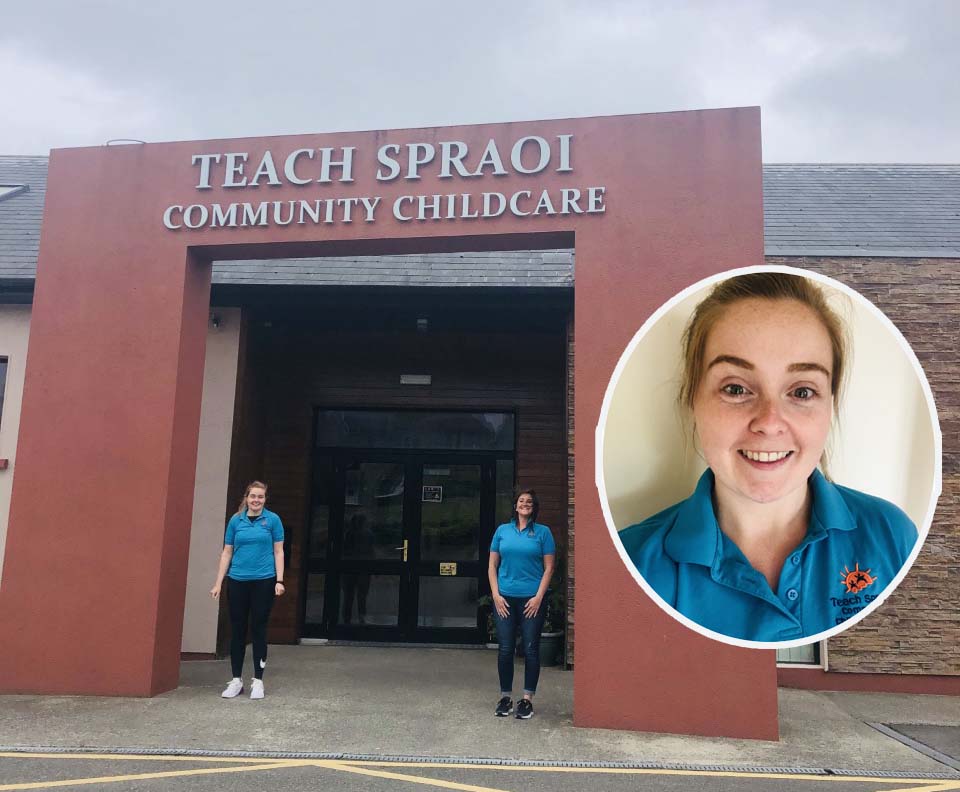 Edwina and her colleague Niamh outside Teach Spraoi Community Childcare.
The LINC Programme Team would like to thank Edwina for sharing her story with us, we wish all of our followers, their families and friends continued good health and prosperity during this period of uncertainty.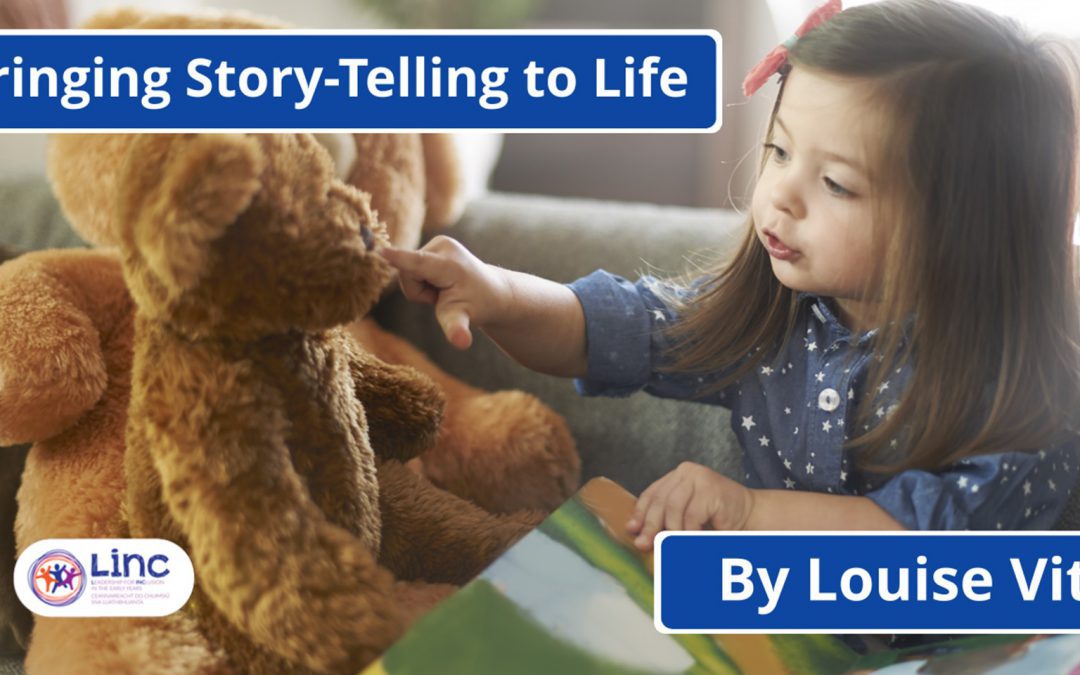 Bringing Story-Telling to Life In this edition of the LINC Blog, LINC student Louise Viti describes how story-telling in her setting has supported children's social interaction, play experiences and imagination. Think back to your own childhood...
read more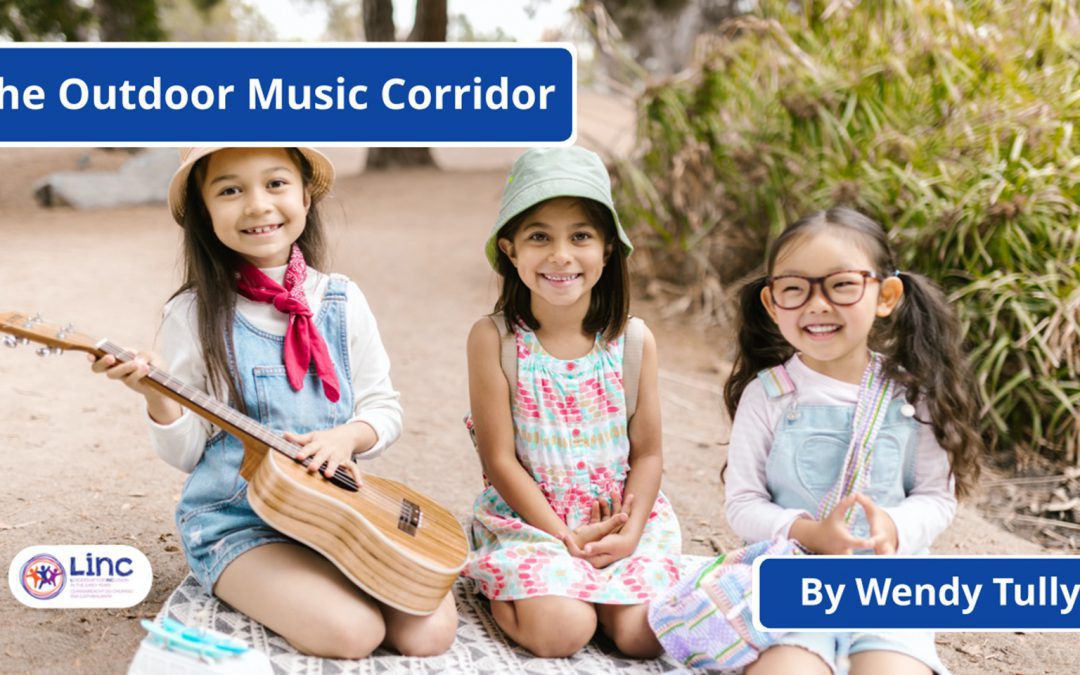 The Outdoor Music Corridor In this edition of the LINC Blog, LINC Graduate and LINC+ Participant Wendy Tully describes how one simple idea helped to foster social interaction between the children of her setting. "Music is a moral law. It gives...
read more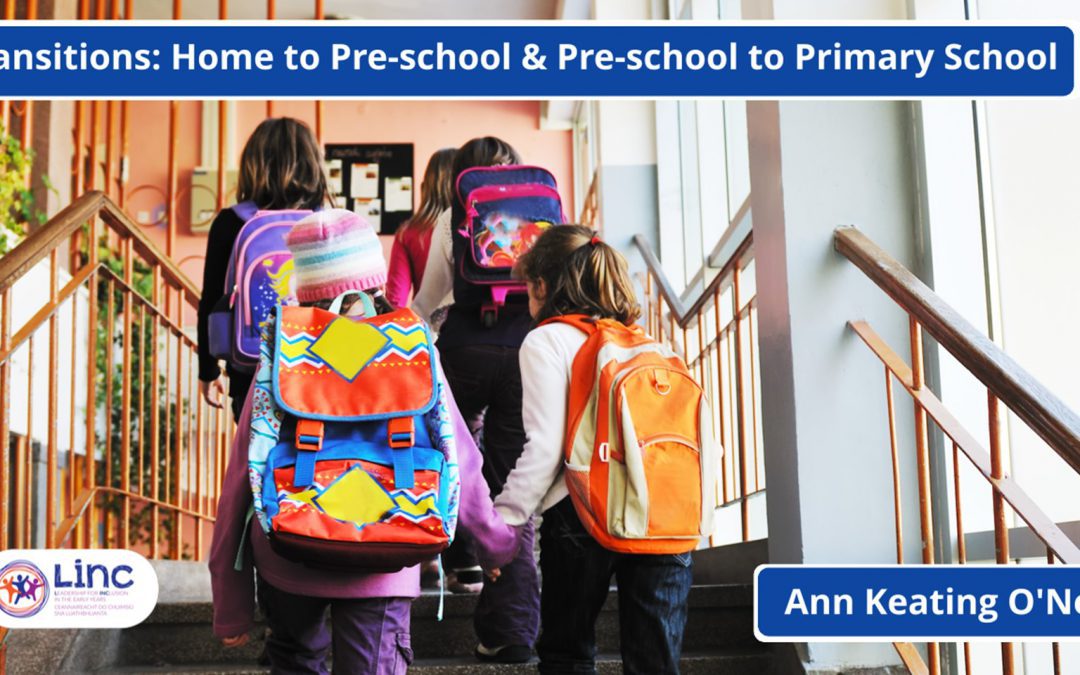 In this edition of the LINC blog, Ann Keating O'Neill, LINC Graduate and Owner/Manager of Shining Stars Preschool Lisronagh, Co. Tipperary, describes how she manages the two major transitions for children in her setting. I have always put a lot of...
read more