This week the LINC Team chatted with Nora Custy, owner/manager of An Teach Spraoi Nature Kindergarten to see what they have been up to since restrictions were imposed.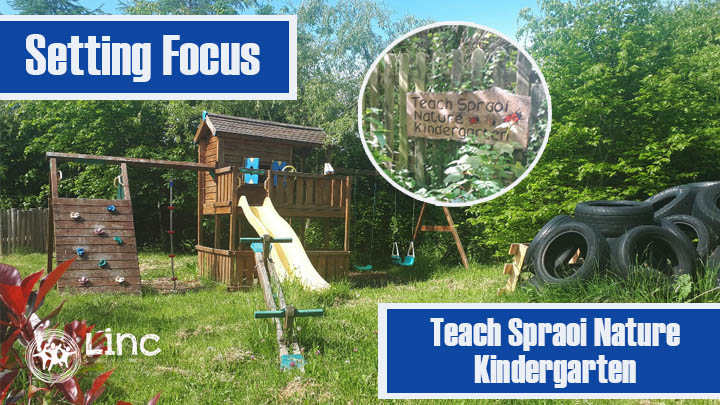 Nestled just outside the town of Ennis in Co. Clare is An Teach Spraoi Nature Kindergarten. Open since 2010, the setting is beside the local national school and surrounded by three acres of farmland and a wooded area. All this open space fostered the imagination of its owner Nora Custy.
"Opening the nature service a decade ago was quite serendipitous really; it most definitely was not planned. I worked in many jobs during my life and had recently completely a B.A. in English Lit., Politics & Sociology from UL and then went on to complete an M.A. in the Philosophy of Ethics, Culture and Global Change from NUIG. I was looking for an early years service for my three year old son James, but found it difficult to find one with a nature ethos. I was also caring for my 87 year old mother in law who was living with us. So the whole family moved down to be with her on her farm and we decided to turn the home that we had left into a nature kindergarten."
Knowing very little about best practice and the theory behind early years teaching, Nora embarked on another education journey – one that she is still embracing.
"I completed a level six childcare course in Dublin in 2017 and then progressed on to doing a HDip in Early Childhood Education and Care in Carlow IT. Driving up and down from Toonagh to Carlow two to three days a week was difficult, but I got there. In 2018 I was delighted to be chosen for the LINC programme in Mary Immaculate College and found it wonderful. I hadn't planned on completing more courses but I am always open to learning new things, and I found the LINC course really relevant. It was wonderful that my colleagues could also learn from the activities and theories within the LINC tutorials."
Like most early years teachers in Ireland Nora found being away from the children difficult. Since closing, her team has adapted to using new technologies to keep in contact with children and their parents.
"We  closed on the Thursday and my colleagues and I thought that we would be back within two weeks. When it became apparent that we would not, we kept our monthly notes going and have set up a WhatsApp group for the children and their parents. It has taken me by surprise how really wonderful this new form of communication is, and how it has maintained our engagement with the children. It also further enriches the relationship we have with the parents and their guardians. I send the parents storytelling videos using puppets and we have celebrated four birthdays since we closed. The children's parents can engage as much or little as they wish but we love seeing photos and little clips of what they are getting up to. From sowing the garden, cooking, looking after animals and telling stories. All of these activities empower the children to develop their life skills."
Nora can also see that there are other benefits to using this method of communication.
"The group enables us to see a deeper side of the child and their family without intruding on their privacy. We engage in the group sometimes five days a week, and use storytelling quite regularly as it plays such an important role in our service. There are a lot of stories available to share on the internet but the children like to be addressed personally and like to see the familiar puppets. Parents who were busy running out the door to work are now moving at a slower pace, and are getting to know each other better and it's lovely to see. The children themselves check in to see what we and the other children from the pre-school are up to, and how their flower and vegetable gardens are growing. I also noticed that some of the more reserved children are coming into their own, one little girl actually read us a goodnight story the other night."
Keeping that sense of connection has become even more relevant for Nora and her team during this period.
"We need to connect more than ever during this period as a new reality is now on the horizon for us all. A child-centred, safe family connection is key whilst also letting the children know that we have not forgotten about them."
The LINC Programme Team would like to sincerely thank Nora for sharing her story with us, we wish all of our followers, their families and friends continued good health and prosperity during this period of uncertainty.
Mr Fox reads from Quentin Blake's Nursery Rhyme Book
The LINC Programme Team would like to thank Gráinne and Isabel for sharing their story with us, we wish all of our followers, their families and friends continued good health and prosperity during this period of uncertainty.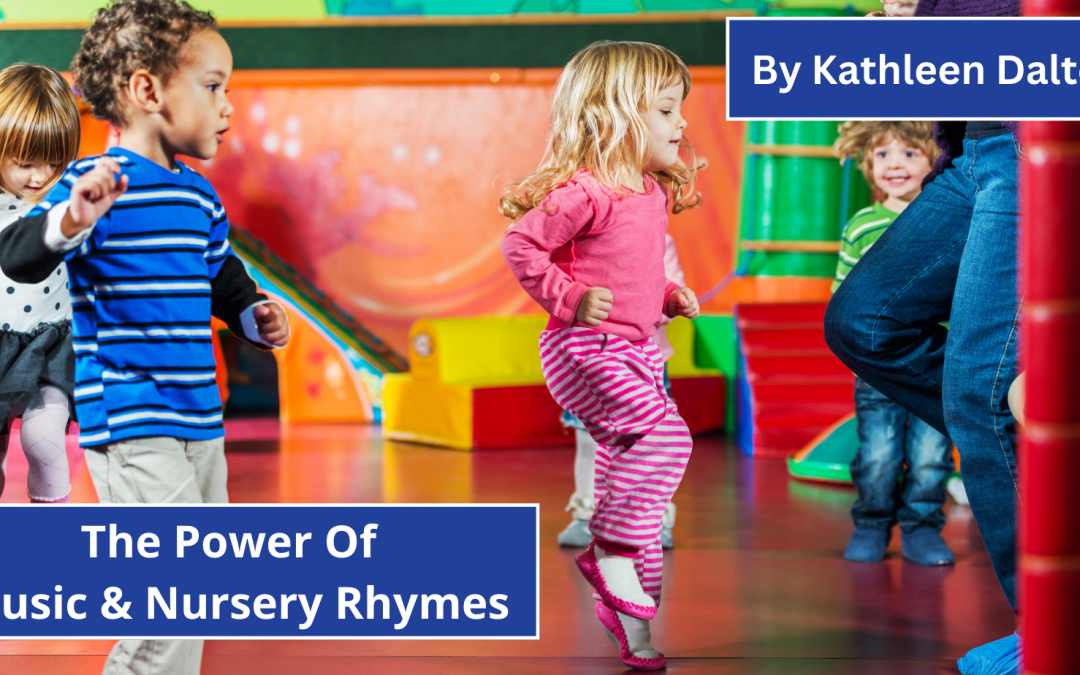 The Power of Music & Nursery Rhymes In this issue of the LINC Blog, LINC Tutor Kathleen Dalton emphasises the significance of music and rhymes in children's development. While reflecting on her role as Inclusion Coordinator (INCO) Kathleen highlights the...
read more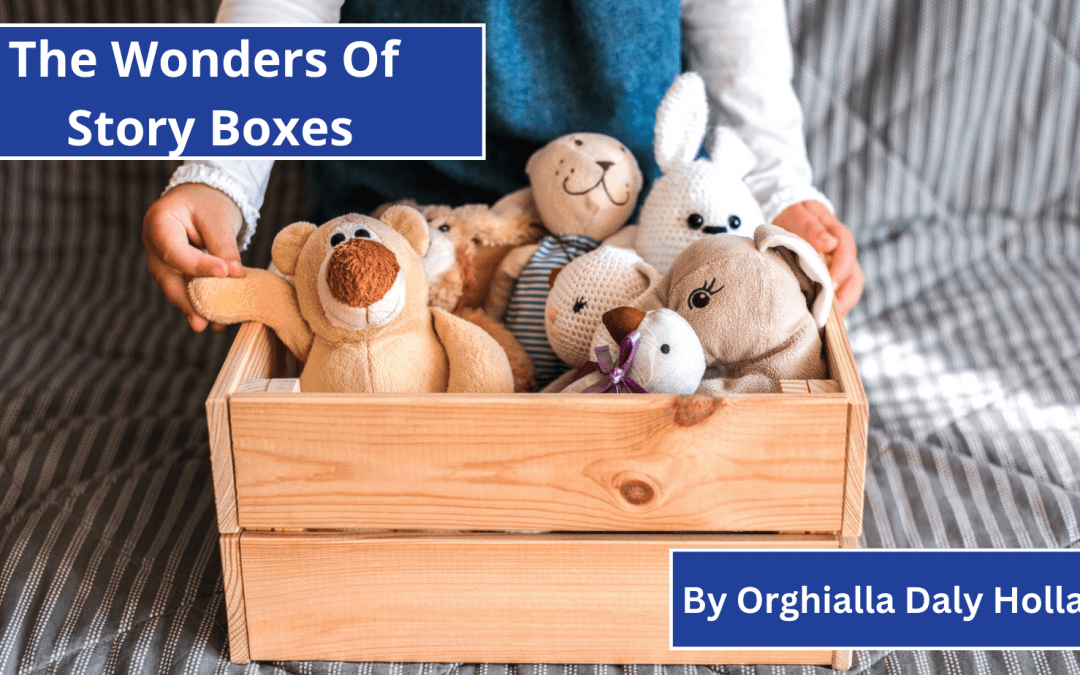 The Wonder of Story Boxes In this edition of the LINC Blog, INclusion CoOrdinator Orghialla Daly-Holland delves into the concept of Story Boxes. Orghialla describes how the purpose of a Story Box is to create a hands-on literacy experience for children. She...
read more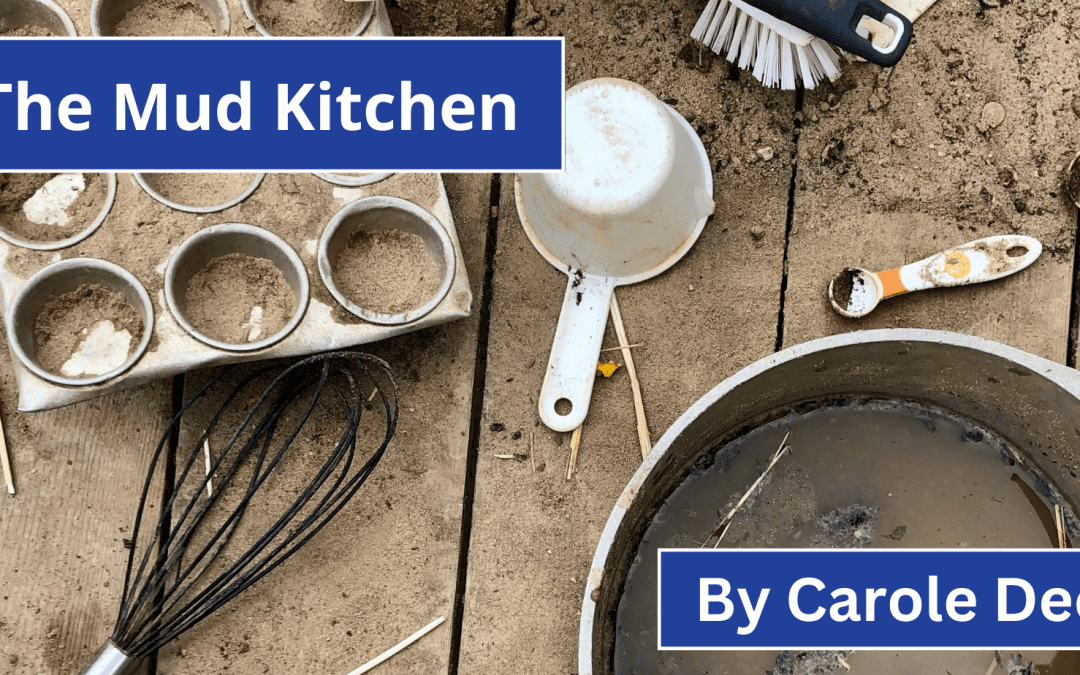 The Mud Kitchen In this edition of the LINC Blog, LINC Tutor Carole Dee describes how her Setting's Mud Kitchen encourages children's social and emotional development and provides endless opportunities for open ended, sensory play.The Mud Kitchen is without...
read more