In this week's blog, LINC Programme Tutor and recent recipient of the Síolta Quality Assurance Award, Sharon Skehill, outlines what she feels adopting a child-centered approach means in an early learning and care setting.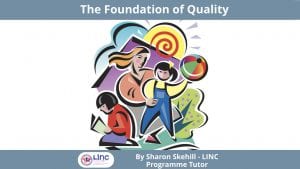 Before we think about our environments, before we consider our curricular approach, before all of this, is our image of the child. Aistear (NCCA 2009) tells us of the 'confident and competent' learners in our group, but before we can see this, and truly understand what this means, we need to reflect on how we view children. If we afford children the respect they deserve, everything else falls into place.
Respect for children means that we are listening; we are empathising.
We may hear the cries coming in some mornings; we know she might have had a rushed start to the day, or maybe didn't get her favourite seat in the car, or maybe it's the realisation that her new baby sister is here to stay – we are listening. We know she doesn't need distraction, she needs us to listen even if she doesn't have the words to explain.
When our friends come to us upset with their lives, we don't try to change the subject – we listen. Why should it be different for children?
Respect for children means that we recognise what is going on in their lives, and the value they place on their own experiences. When we can see the work and the planning that has been going on in the construction area, why would we insist that they tidy this away? Would we make the same request of an adult who is in the middle of a project?
This 'child centred' approach means that we are seeing things from their perspective, and not how it is impacting us or our routines. It's about recognising the primary school child who is disgruntled this evening, but maybe didn't get picked for the soccer team at lunch time, and needs to be bolstered up and nurtured. It's about understanding that sometimes it is hard to say sorry, and to see those gestures of attempted reconciliation. As adults, we don't always officially apologise, and sometimes making that cup of tea is sufficient for us to move on together!
When we recognise that children deserve the same respect as our friends and partners do, then things start to fall into place in our settings.
We can understand why we need to support transitions within the routines, as we don't want to abruptly end the work, but to give a respectful countdown and an opportunity to return to their projects later.
We appreciate the value of a settling in policy as we know that we would feel anxious ourselves being dropped into a social venue where we knew nobody there.
We can see the importance of supporting interactions as we understand how difficult it can be to find your place in a group.
When we have this respect for children, and value them as individuals with their own stories and their own experiences, then we can understand the 'competent and confident' learners that they are. We have a better appreciation of the importance of our role as early childhood teachers in providing those learning experiences and environments, and more importantly, we want to create these wonderful provocations for play and exploration for all the children in our care.
The reflective activities in Element 2 of the Curriculum Foundations in the Aistear Siolta Practice Guide (NCCA 2015) provide guidance on reflection on your image of the child.
http://aistearsiolta.ie/en/Curriculum-Foundations/
The LINC programme would like to express its sincere thanks to Sharon for sharing her experience with us, if you would like to contribute to our blog please drop us a line at linc@mic.ul.ie.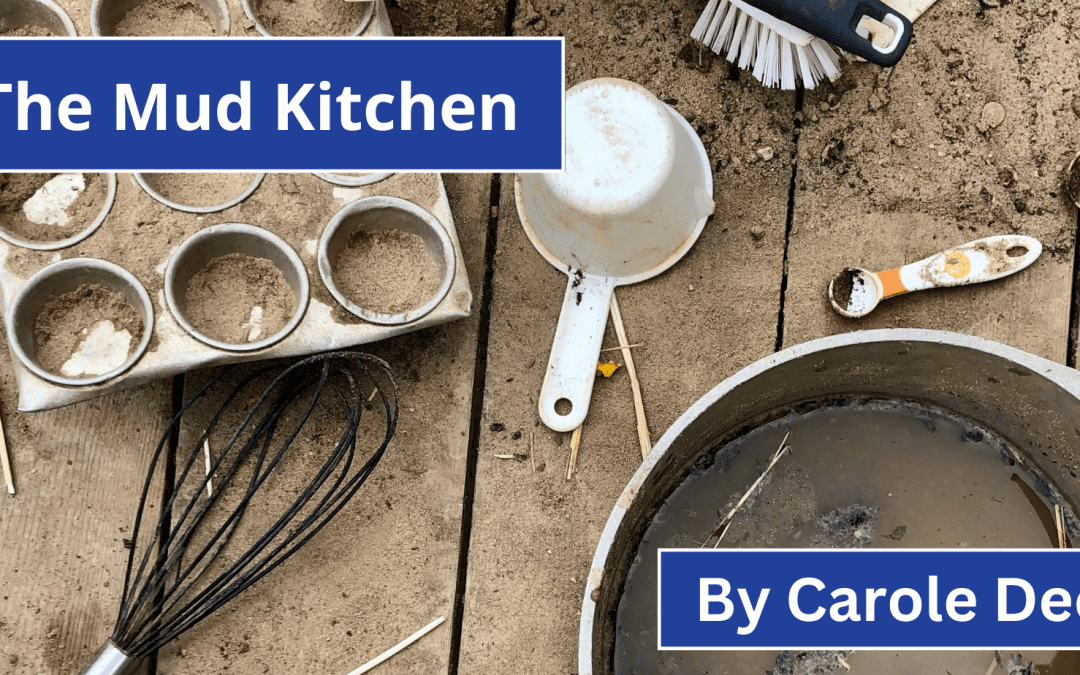 The Mud Kitchen In this edition of the LINC Blog, LINC Tutor Carole Dee describes how her Setting's Mud Kitchen encourages children's social and emotional development and provides endless opportunities for open ended, sensory play.The Mud Kitchen is without...
read more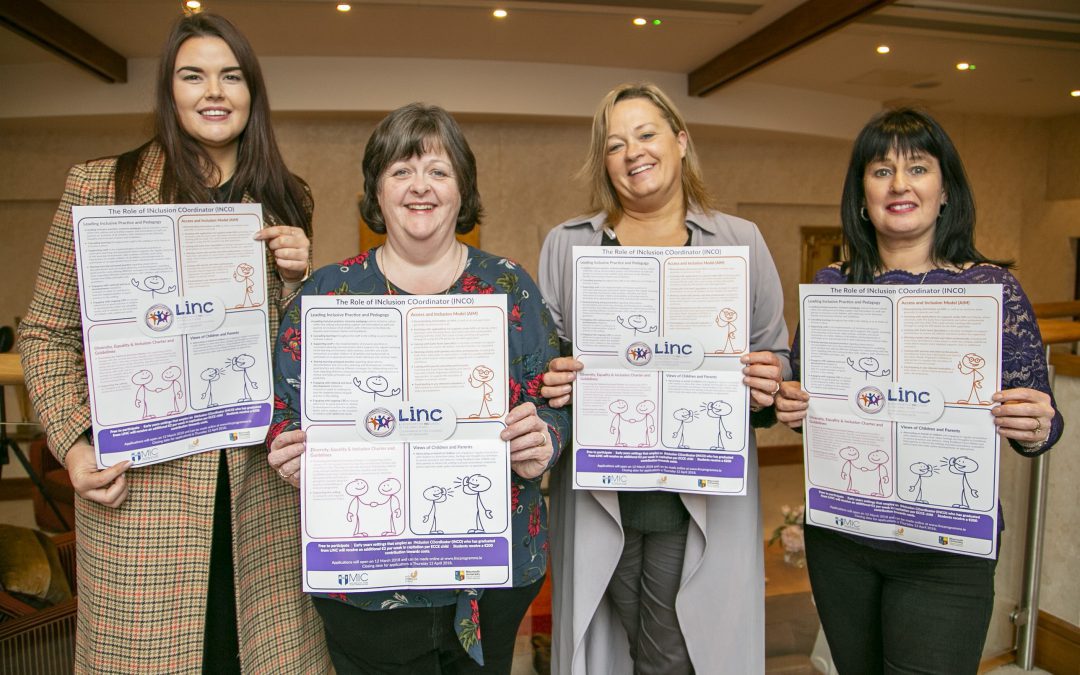 Minister O'Gorman commends the dedication of early years educators and encourages them to avail of the opportunity to apply for the award-winning LINC Programme.   630 places available nationwide as LINC Programme set to open for applications    The Leadership for...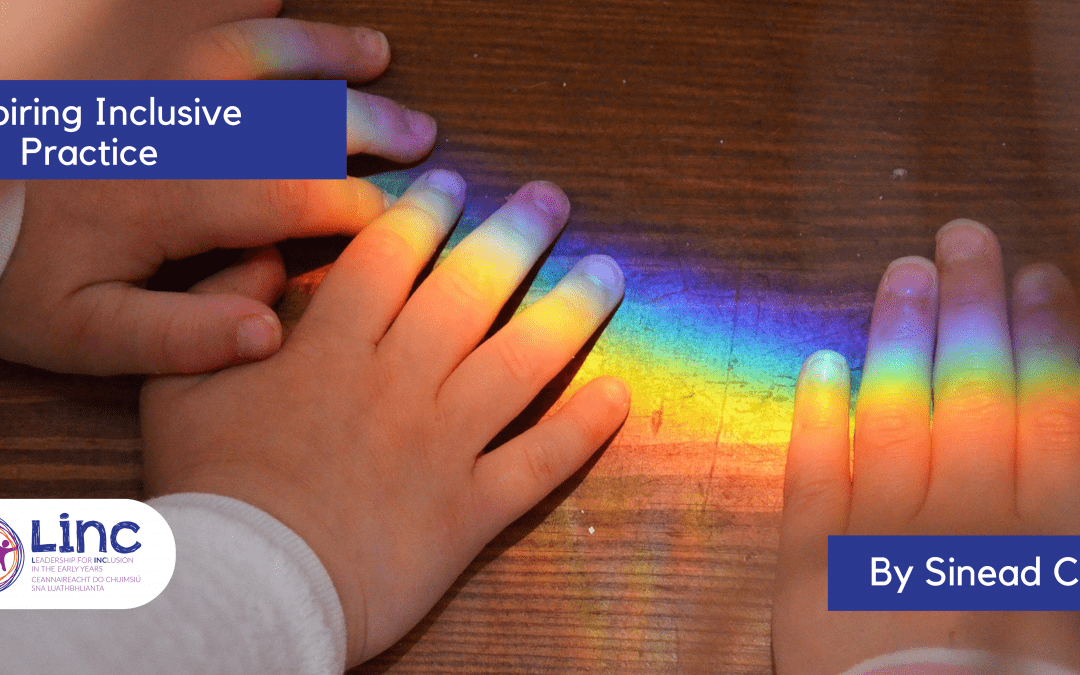 Inspiring Inclusive Practice In the edition of the LINC Blog, Inclusion Coordinator (INCO) Sinead Conran reflects on how her participation in the LINC+ CPD Programme and engagement in a Community of Practice with fellow INCO's has benefited her and her...