In this week's blog, LINC tutor Bernie Connell describes how she approaches each mentoring visit, giving an example of a recent visit she made to Nadine's service.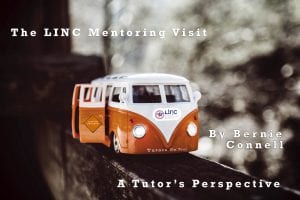 "A mentor is someone who sees more talent and ability within you, than you see in yourself, and helps bring it out of you." — Bob Proctor
How do I prepare to make my first mentoring visit of the year?  Students can often look forward in anticipation to this aspect of the programme, however tutors have lots of preparatory work in advance of meeting students in their place of work.
As a LINC tutor, I love to participate in the learning journey with my students; I love to hear the positive feedback and try to make the experience as meaningful and practical as I can.  The mentoring visit lasts for an hour to an hour and a half, and is where I really get to know my students and bond with them in a way that is sometimes difficult in the face-to-face sessions. I endeavour to meet the students' need in the best way that I can, by firstly identifying how inclusion is viewed within the setting and then tailoring the meeting to best suit each student's needs. Whether the student is in the ECCE room, managing a small service, the owner, or a first time room leader, as a tutor I want this visit to be as useful and practical as possible.
Preparation and Research
In advance of the visit the student must complete a mentor form. Once this is processed, an email is sent out to agree a time slot for the visit.  The tutor will then prepare a folder which includes, google maps, information on the student's position within the service, the tutor's Garda clearance and a student handbook.  The handbook is important as it includes the reflections for inclusion document on which both the mentoring visit and the portfolio are based.
The Visit to Nadine's Setting
This year my first mentoring visit was with Nadine. She is an ECCE room assistant, so my focus is on the questions she has most difficulty with on her mentoring form as well as trying to guide her through the role of Inclusion Coordinator.
I start by asking myself the following questions:
What the role will mean for her in her service?
How will she best disseminate the information? Will it be through the notice board, staff meetings etc, and how can she influence other rooms within the early learning and care (ELC) service?
Would it be possible, or would she have time to share content she has learned in LINC with other teachers in the service?
How can she best support all children, colleagues and her manager to ensure the best possible outcome from the LINC programme?
Having completed this programme, Nadine will qualify as an Inclusion Coordinator and also a room leader (DCYA approved in August 2018) for her service.  The purpose of this visit will be to cover any questions that arise as part of our reflections for inclusion document and also to help Nadine to understand her role as INCO.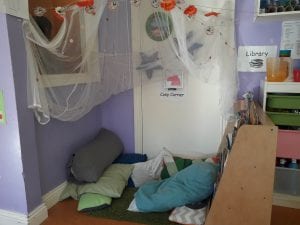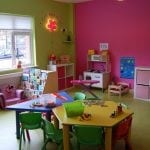 How do I feel?
I love this part of my job. I am always slightly anxious and very eager for the visit to be as practical and meaningful as possible.  As I set out on the visit, I am conscious of all the things that are beyond my control (such as M50 traffic!). My first visit this year is to a student who volunteered to be first on one of our evening tutorial sessions.
How did the visit go?
In Nadine's words
"I had my visit to my crèche today with Bernie Connell my tutor. I feel it went great. I was worried beforehand, but in the end I had nothing to worry about.  I have become more knowledgeable as a result of the visit as she shared information with me. Bernie also spoke to my manager and shared ideas with her. As I was her first student mentoring visit this year, I would like to let all the other students know that there is nothing to worry about. After the visit I felt happy and extra interested in LINC and look forward to more exciting ideas. Thanks again Bernie."
The LINC programme is opening for applications in March 2019 for more see www.lincprogramme.ie.