The Muddy Puddle
In this edition of the LINC Blog, setting manager Ellen Moore describes how one muddy puddle out the back of her setting became a focal point of fun for the children of her preschool.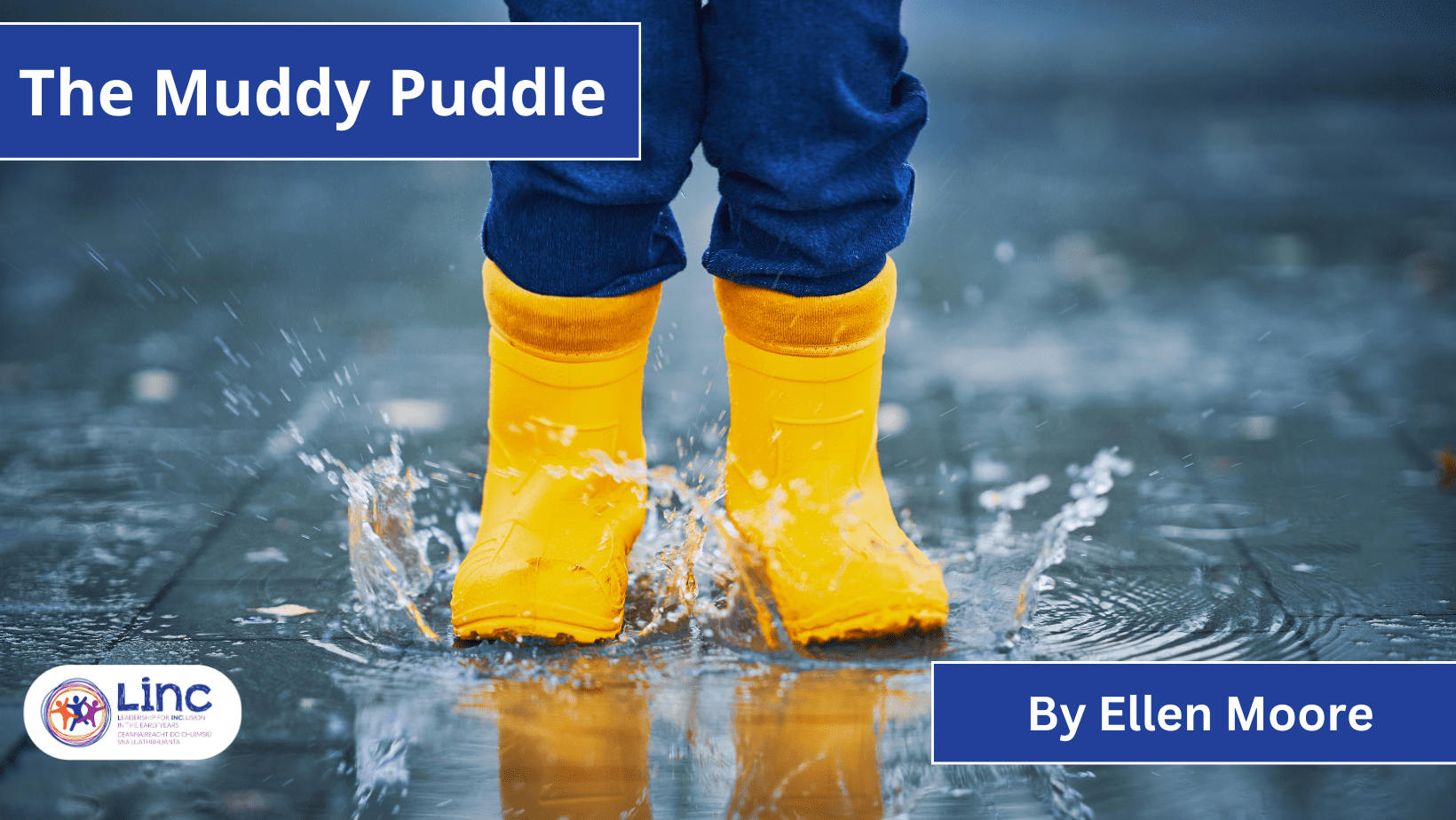 In the hustle and bustle of the early years it is easy to overlook the natural resources available to us. Think back on your own memories of childhood adventures. What did they look like? Generally outdoors? Climbing, water and mud comes to mind, so why not open up these opportunities to the children in your setting every single day regardless of the weather. We have observed children over the years, and it is clear to see that they are more content when outdoors. 
Welcome to our most cherished area in Smarties Preschool, Westport, Co. Mayo, the famous Muddy Puddle. It is famous for many reasons but the most important are the social skills and endless learning that takes place here every day, not to mention the wonderful mess! In Smarties, we go outdoors every day regardless of the weather. Once you have the right clothing and are properly equipped you can face anything and enjoy the diverse outdoor experiences. 
How our Muddy Puddle started…well it was a natural progression which started as small. This tiny puddle got a lot of attention and love from the children and adults, from jumping and splashing to introducing a slide into the m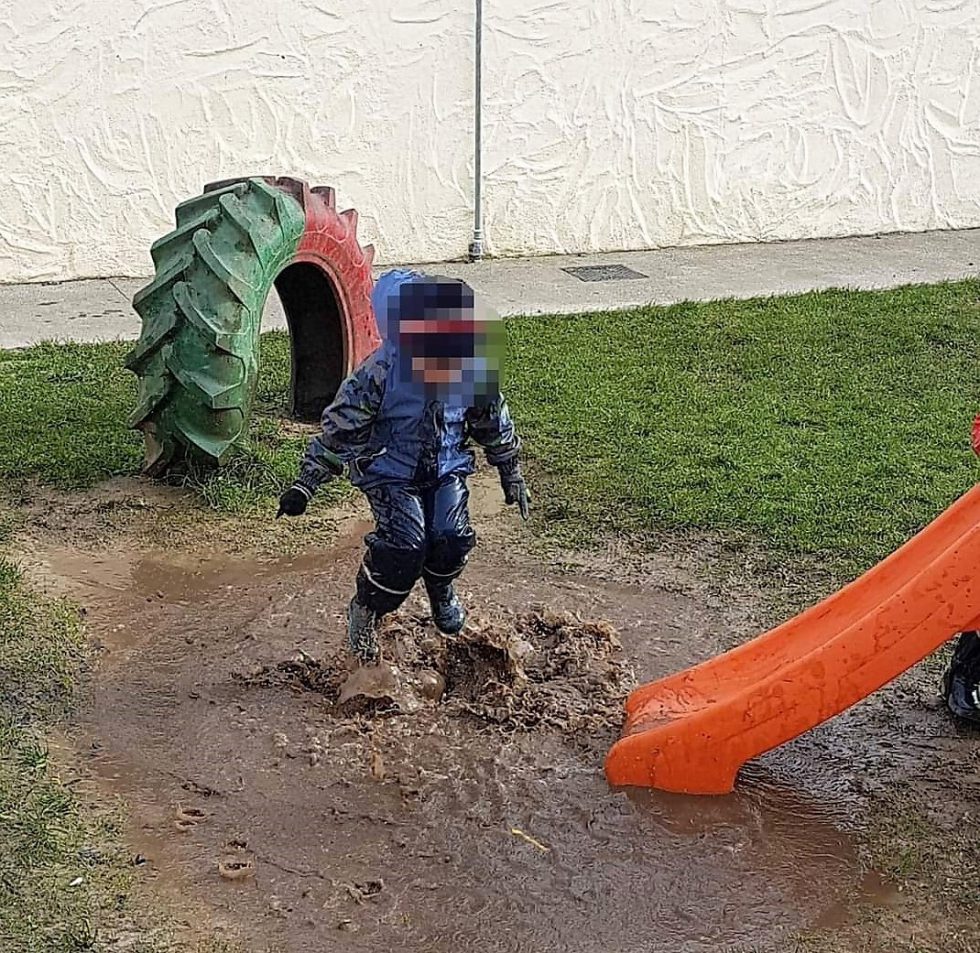 When developing our muddy puddle we took into consideration the vital things needed to enhance risky play, elements for climbing, jumping and balancing, we even added in a bridge to support gross motor development. We often bring in loose parts, a digger, wheelbarrows, toys and the slide to encourage everyone to further engage with the area. Our mud area encourages our children to explore risk and adventure. They are developing problem solving skills while practicing coordination and balancing skills.  This area is a haven for social interactions. Children are given the freedom to explore and discover at their own pace, they develop tactile skills while engaging in sensory play. In a time of Corona-virus, cleaning, cleanliness and clean hands have become a norm, so providing children with the chance to experience mud and natural materials freely is something they may not get to experience elsewhere.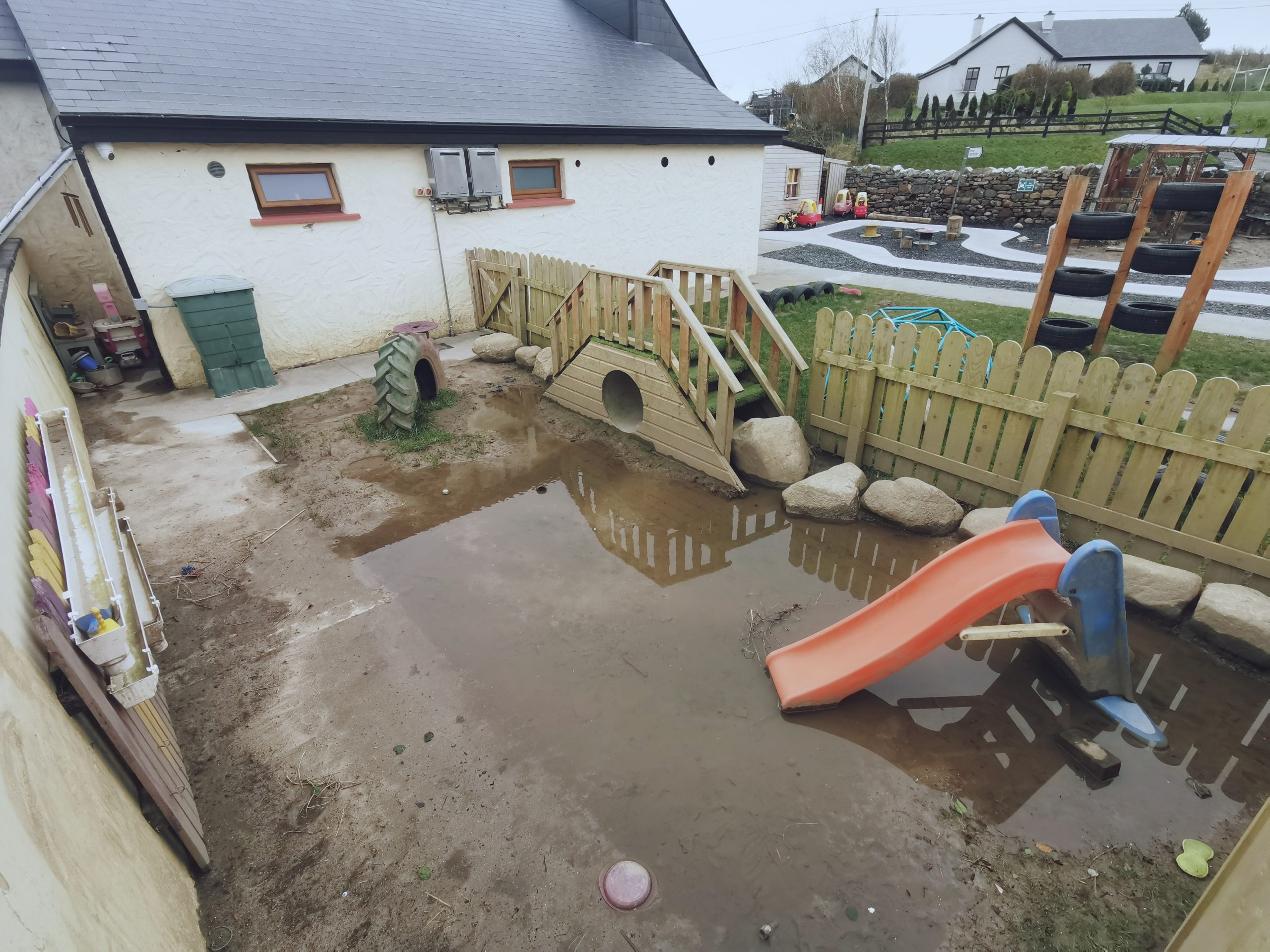 We observe vast amounts of interactions, encouragement, working together, being adventurous in this area. We also note that the children are understanding each other's feelings here. If someone is a bit scared or nervous about jumping into the puddle or walking along the rocks, their peers will support and positively encourage them. We also notice further development of teamwork skills, the children may be working together to empty the bunker into the puddle to make it bigger, or exploring the water wall together. Problem-solving is also evident as children may all want the buckets or to jump from the tyre at the same time, they resolve these issues themselves. They also have to become innovative and use their initiative, when the bunker is empty they have to think about where the water will come from for the water wall and mud kitchen. Children are also using their imaginations here. They might decide that they want to slide in the muddy puddle and we will all work together to bring the slide in, then they will decide that maybe it's not fast enough to make a splash at the bottom so they work as a team to create a mudslide. They will work together to ensure each person gets a speedy splash when it's their turn. It really is fascinating to watch.   
All these things happen without the children even knowing that they are learning, and so much more takes place here! We see maths, sciences, a boost in creativity, independent learning, practicing listening and taking turns.  It plays a role in our mood, mud makes us happier. It also inspires caring for our environment while inviting inclusive playful learning opportunities. More importantly it builds stronger immune systems, allows children to get fresh air, exercise and sunlight while immersing them in total sensory experience. 
Your adventures throughout your childhood still mean so much to you. Let's try and allow our children to experience these too. It's safe to say our mud area is probably the most loved place in our setting by children and educators.  Our children often suggest that even Peppa Pig would be jealous of our muddy puddle.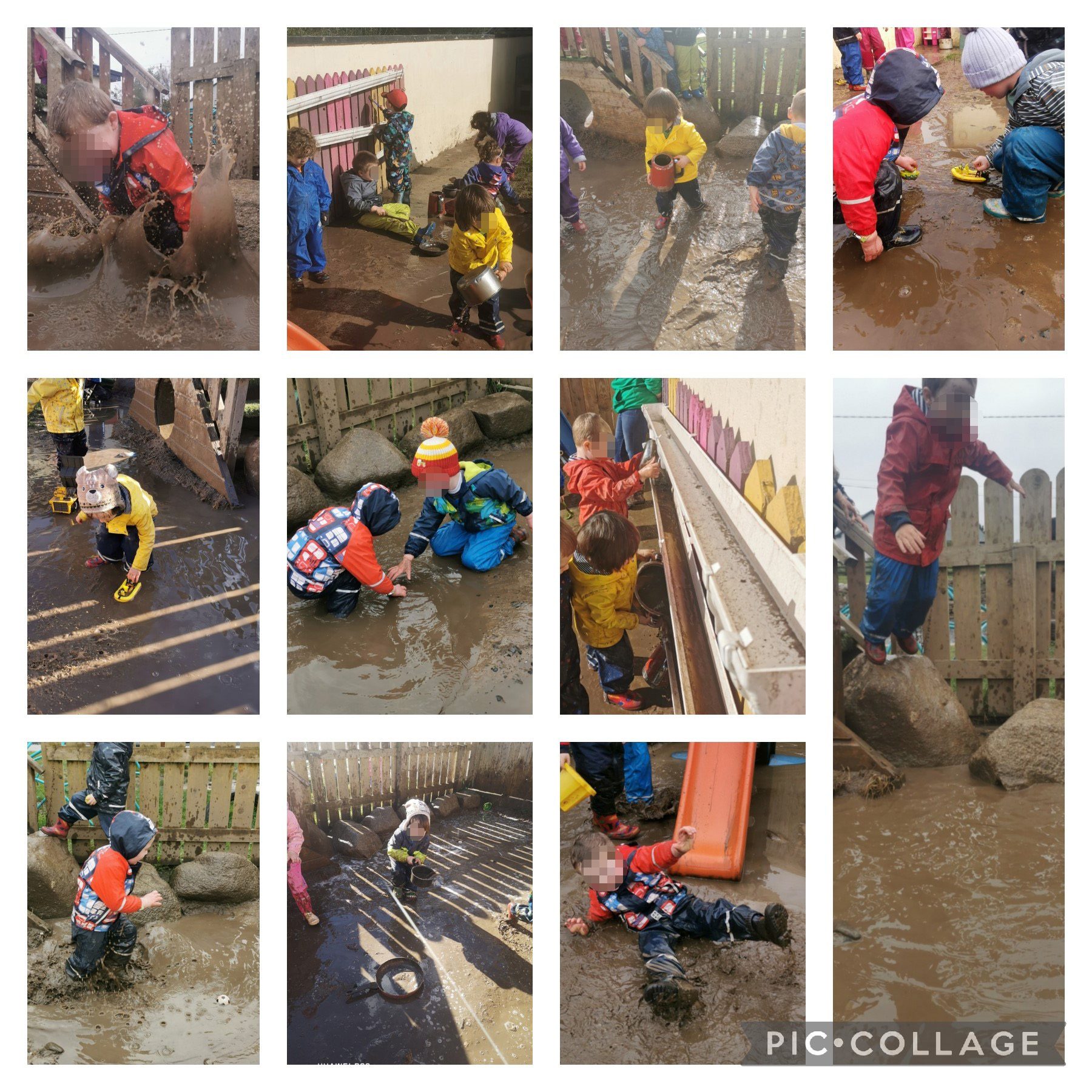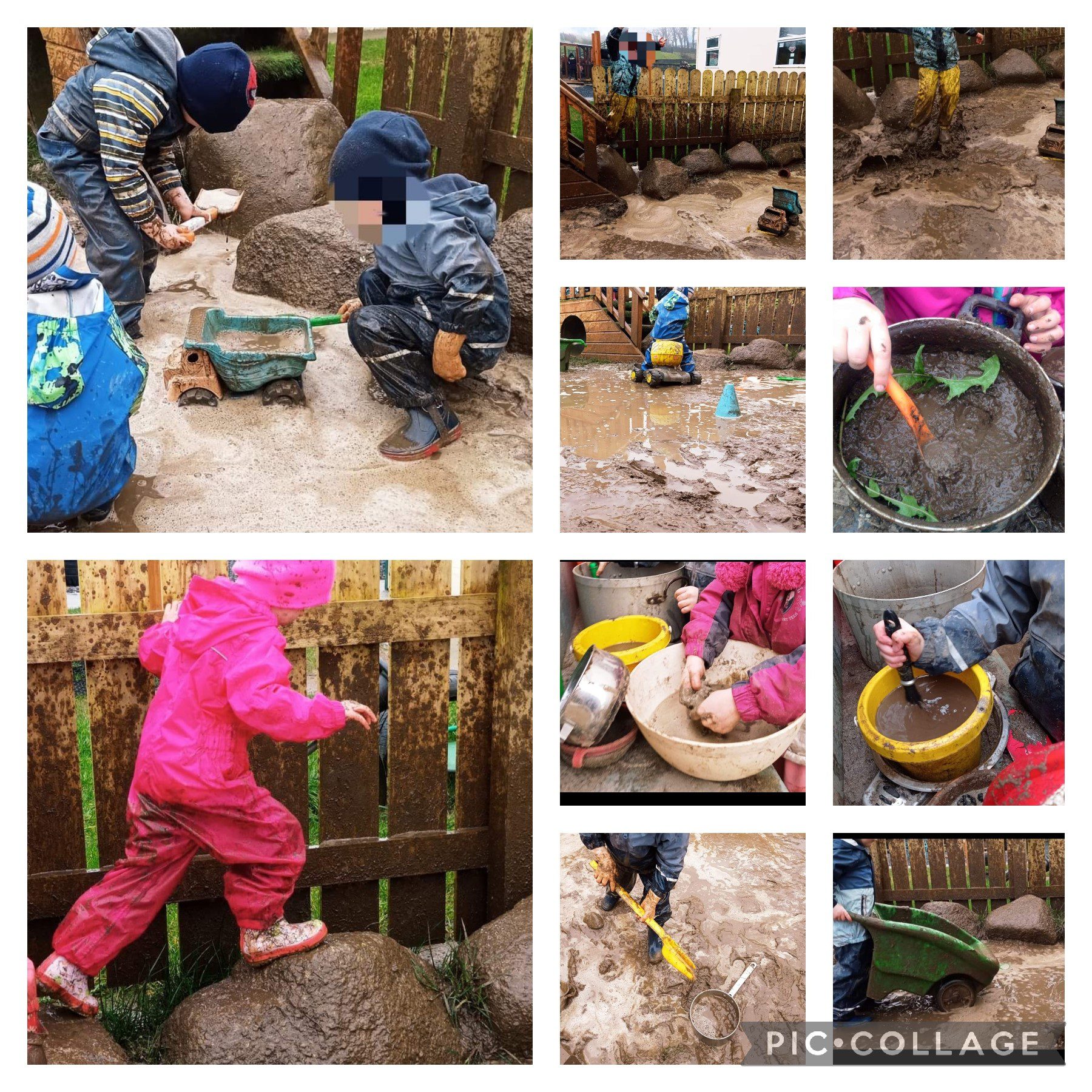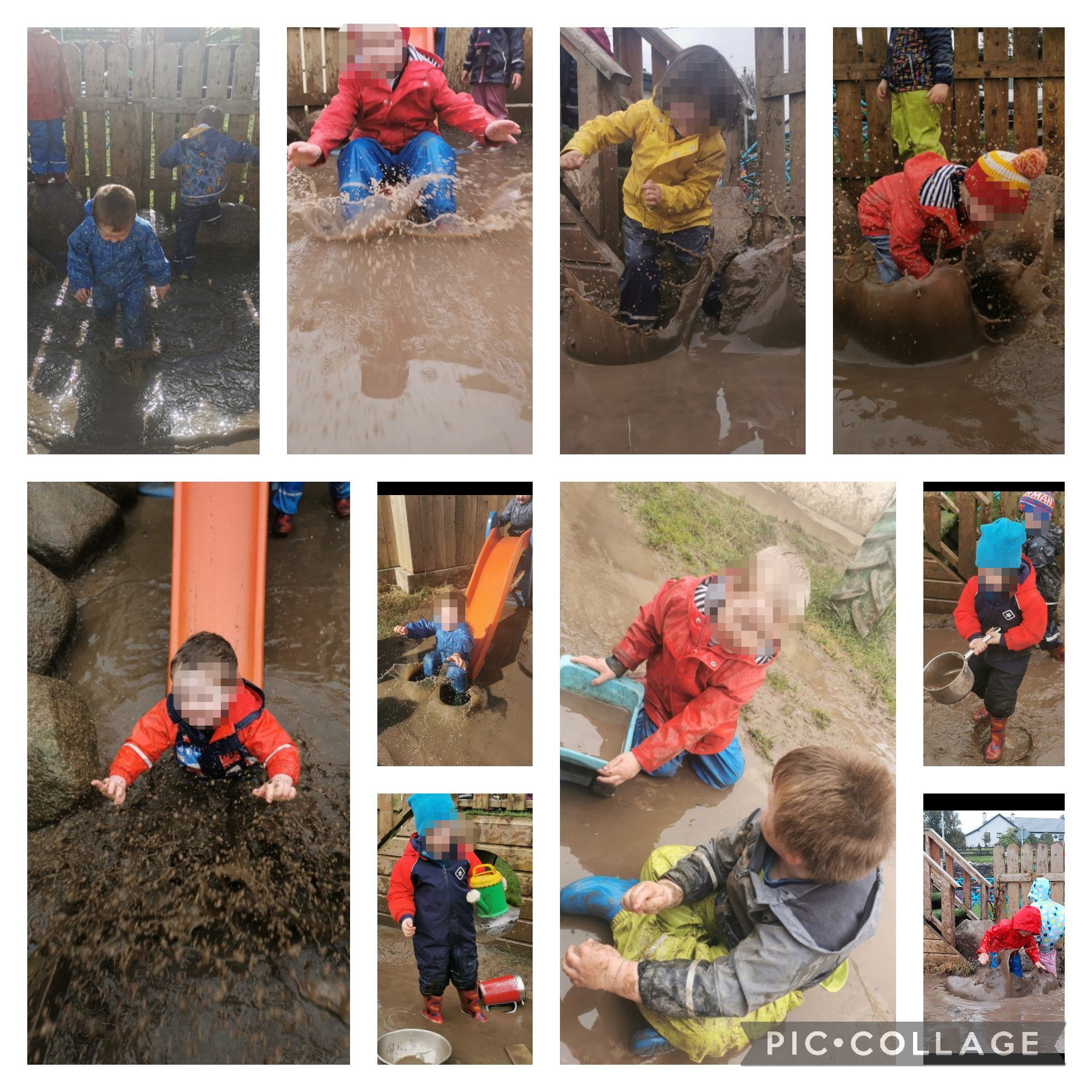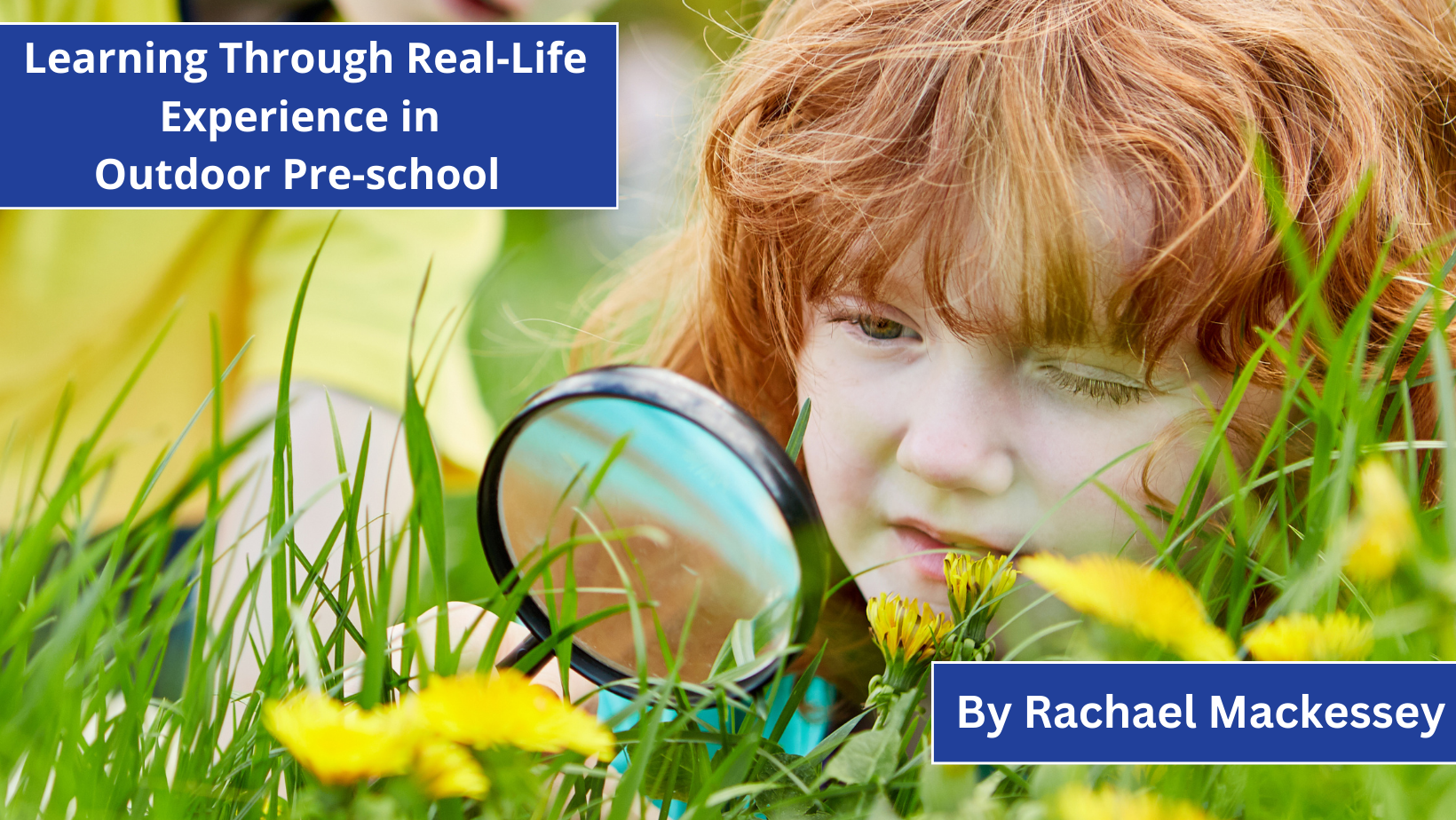 Learning Through Real-Life Experience in Outdoor Pre-school  In this edition of the LINC Blog, LINC Graduate, Racheal Mackessey unveils the transformative journey of learning through real-life experiences in an Outdoor Preschool. Racheal vividly describes how...
read more
Minister Commends 550 Newly-Conferred Inclusion Coordinators for Their Leadership in Fostering Inclusive Practice Within Early Learning & Care Sector at LINC Graduation 2023Photo: Laura Lee Curtin and Lisa McGrath pictured as they graduated from the LINC...
read more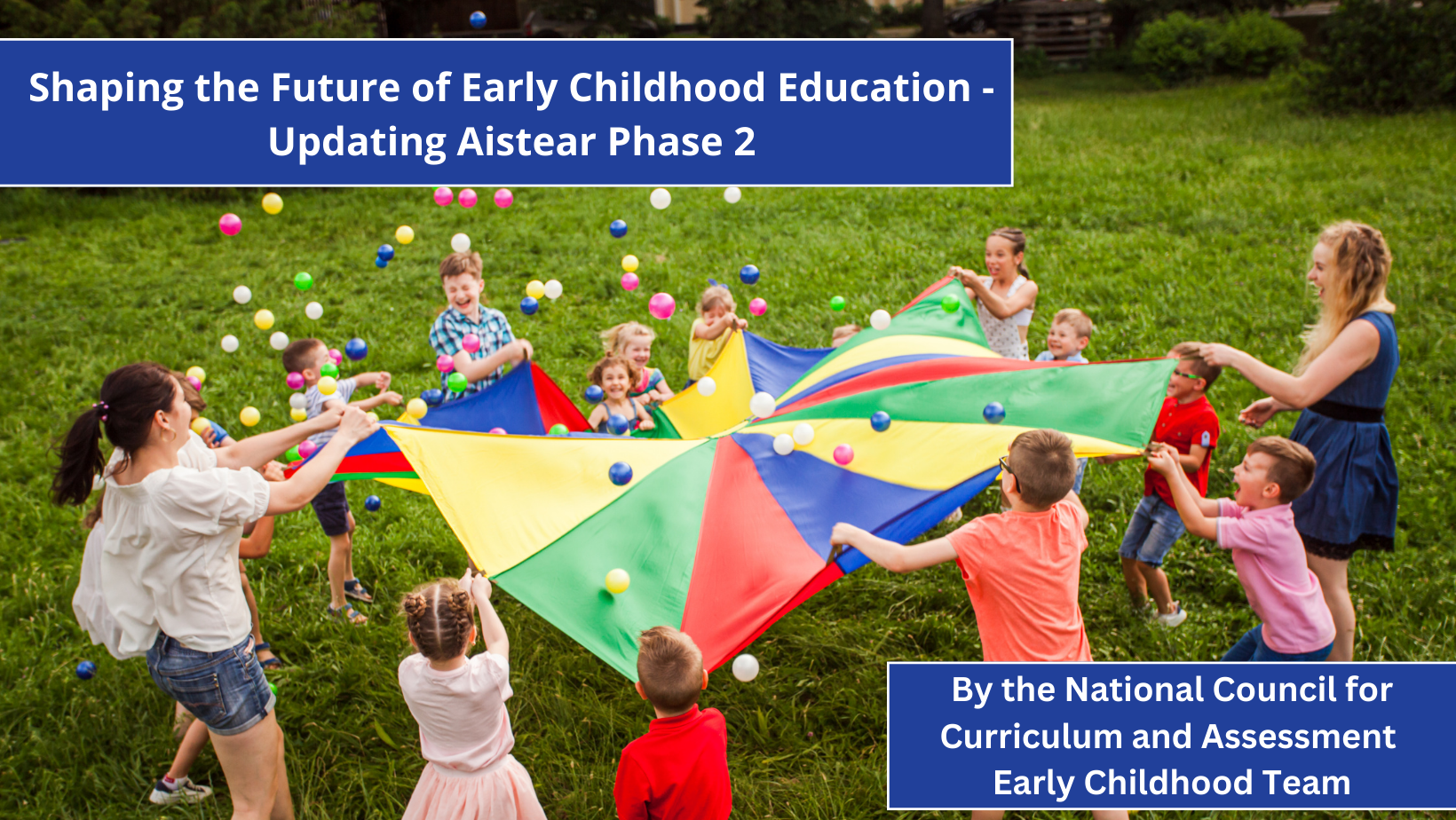 Shaping the Future of Early Childhood Education - Updating Aistear Phase 2  In this edition on the LINC Blog, the National Council for Curriculum and Assessment (NCCA) Early Childhood Team discuss Phase 2 of Updating Aistear, the Early Childhood Curriculum...
read more