In this edition of the LINC blog, we examine the benefits of storytime for children, and the staff in the Mary Immaculate College library share their top 5 books for pre-school age children available in the English and Irish language.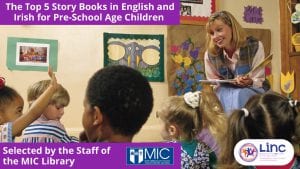 Storytime is a regular part of the daily routine in early learning and care settings across Ireland. Can you remember your favorite book from your childhood? Why does this particular book hold such fond memories for you and what makes this book stand out for you now? Reading to children when they are young can have many benefits,  storytime in early learning and care settings has the potential to:
Enrich the early childhood teachers' relationships with the children in their care. Reading to children in small groups while settling into a comfortable relaxing environment can create opportunities for children to feel happy and comfortable in their teacher's presence. It allows time for bonding and trusting relationships to develop.
 It gives an opportunity for the early childhood teacher to spark and ignite a child's imagination and inspire creativity. This can be supported by using a variety of books including books that they are familiar with and brand new books. Books with pictures only, where you and the child have an opportunity to compose your own story or by using books from a variety of cultures and places around the world.
It offers the opportunity for children to extend their vocabulary and develop language skills. This is an important part of the learning environment for all children, but offers particular opportunities for children who may have a language delay or children for whom English is a second language.
It offers opportunities to teach children about the world around them. This is particularly effective if you select books that reflect the child's home life, family dynamic, culture and books that represent difference in a positive way.
The library staff of MIC Limerick have collated their top 5 story books for pre-school age children in the English and Irish language:
Top 5 English books for pre-school age children:
The Gruffalo – Julia Donaldson
The Gruffalo is one of the world's best-loved monsters. Since it was first published in 1999, the award-winning story of his encounter with the little brown mouse in the deep dark wood has continued to delight children and adults the world over. Created by Julia Donaldson and Axel Scheffler, the most successful author/illustrator partnership in picture book publishing,The Grufflo is a modern classic, and both mouse and monster have become stars of stage and screen as well as story-time favourites.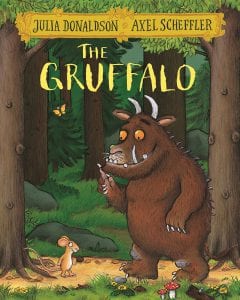 Source: http://www.gruffalo.com/world-of/the-story
The Pigeon Needs a Bath! – Mo Willems
The Pigeon really needs a bath! Except, the Pigeon's not so sure about that. Besides, he took a bath last month! Maybe. It's going to take some serious convincing to try and get the Pigeon to take the plunge.
Source: https://www.goodreads.com/book/show/17846011-the-pigeon-needs-a-bath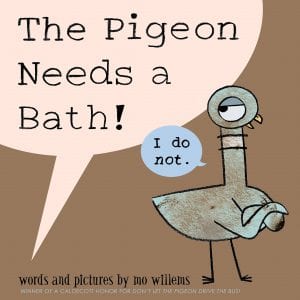 The Tiger Who Came to Tea – Judith Kerr
The Tiger Who Came to Tea is a short children's story, first published by HarperCollins in 1968, written and illustrated by Judith Kerr. The book concerns a girl called Sophie, her mother, and an anthropomorphised tiger who interrupts their afternoon tea. The book remains extremely popular more than fifty years after it was first published, and a theatrical adaptation of the story has been produced. A television adaptation of the book will air on Channel 4 at Christmas 2019. The original artwork for the book is held by Seven Stories, a children's literature centre in the UK.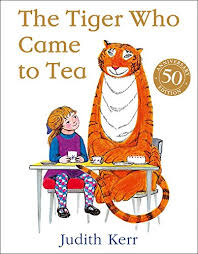 Source: https://en.wikipedia.org/wiki/The_Tiger_Who_Came_to_Tea
Goodnight Moon – Margaret Wise Brown
Goodnight Moon is an American children's book written by Margaret Wise Brown and illustrated by Clement Hurd. It was published on September 3, 1947, and is a highly acclaimed bedtime story. It features a bunny saying "good night" to everything around: "Goodnight room. Goodnight moon. Goodnight cow jumping over the moon. Goodnight light, and the red balloon …".
Source: https://en.wikipedia.org/wiki/Goodnight_Moon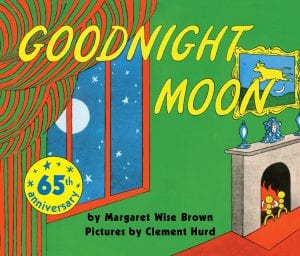 Brown Bear, Brown Bear, What Do You See? – Bill Martin
Brown Bear, Brown Bear, What Do You See? is a children's picture book published in 1967. Written and illustrated by Bill Martin, Jr. and Eric Carle, the book is designed to help toddlers associate colors and meanings to objects.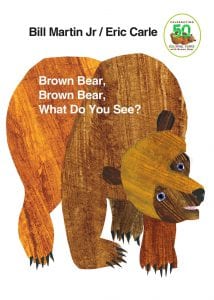 Source: https://en.wikipedia.org/wiki/Brown_Bear,_Brown_Bear,_What_Do_You_See%3F
Top 5 Irish books for pre-school age children:
An Garbhán – Julia Donaldson
'Chuaigh loch ar strae isteach sa choill, Is bhuail le sionnach gan aon rómhoill.' Siúl leat níos daighne sa choill dhubh dhorcha agus faigh amach na heachtraí a thiteann amach nuair a thagann loch glic ar ulchabhán, ar nathair agus ar garbhán ocrach…
Source: https://www.omahonys.ie/an-garbh%C3%A1n-p-154113.html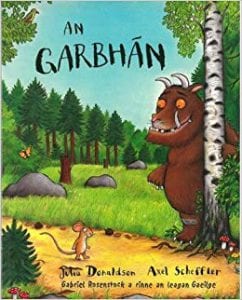 Déanann Bran Cáca – Eric Hill
Cabhraíonn Bran le Sail cáca a dhéanamh dá Dhaid ar a lá breithe. Tabhair cabhair ar a bhfuil de spórt aige leis!

Source: https://www.litriocht.com/product/deanann-bran-caca/
Cá Bhfuil Teidí – Tadhg Mac Dhonnagáin
Tá an leabhar 'Cá bhfuil Teidí' foilsithe mar chuid den tsraith nua Dainín ó pheann an údair, Tadhg Mac Dhonnagáin. Tá léaráidí sna leabhair ghleoite seo leis an maisitheoir cáiliúil Steve Simpson, atá tar éis cur go mór le leabhair Futa Fata agus le comhlachtaí móra eile, Scholastic ina measc leis na blianta.
Source: https://www.litriocht.com/product/ca-bhfuil-teidi/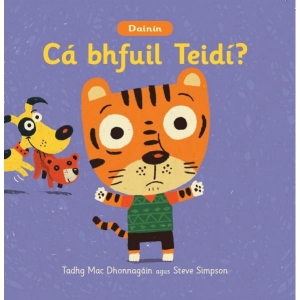 Ainmhithe sa Teas – Rod Campbell
Leabhar beag le pictiúirí daite. Is féidir cuid de na pictiúirí a chorraí. Do pháistí óga.
Source: https://www.litriocht.com/product/ainmhithe-sa-teas-2/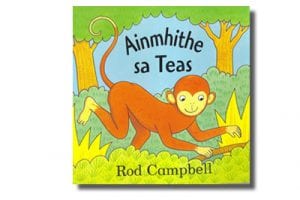 Oisín ar an bpota – Bairbre Ní Chuanaigh
Ba mhaith le Oisín a bheith ina bhuachaill mór agus ta sé réidh leis an bpota a úsáid. Leabhar gleoite do bhuachaillí ata ag dul ar an bpota den chéad uair.
Source: https://www.litriocht.com/product/oisin-ar-an-bpota/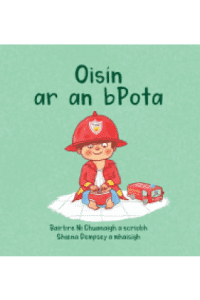 The LINC Programme would like to thank Áine Finucane and the staff of the library of MIC Limerick for putting together a list of their favorite books for pre-school age children. If you would like to contribute to our blog please email linc@mic.ul.ie.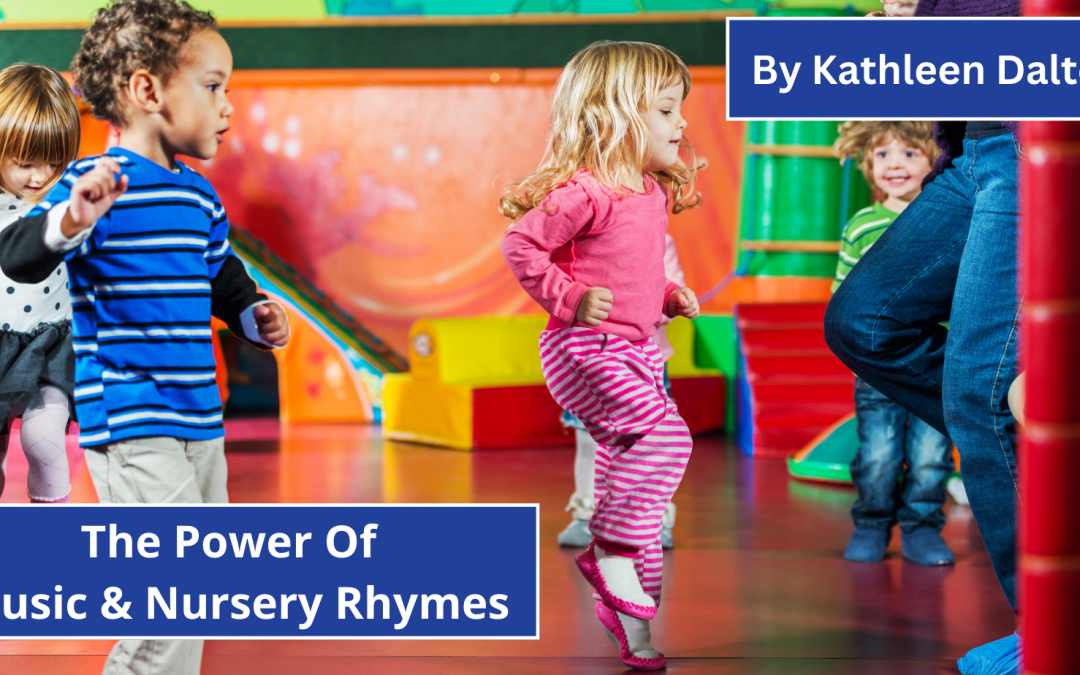 The Power of Music & Nursery Rhymes In this issue of the LINC Blog, LINC Tutor Kathleen Dalton emphasises the significance of music and rhymes in children's development. While reflecting on her role as Inclusion Coordinator (INCO) Kathleen highlights the...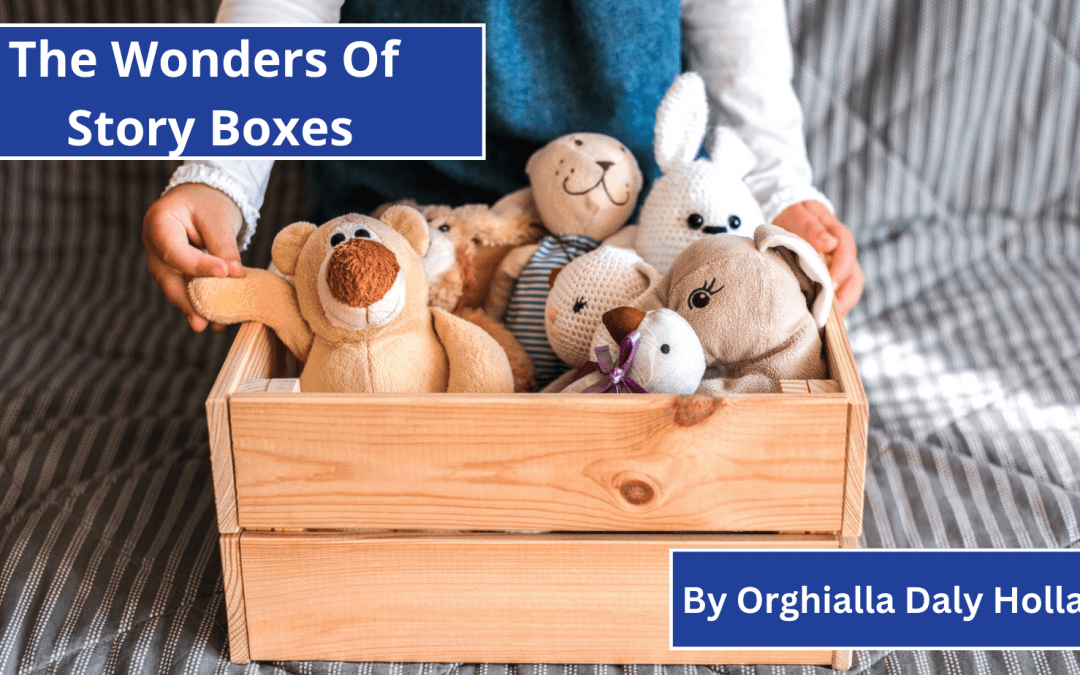 The Wonder of Story Boxes In this edition of the LINC Blog, INclusion CoOrdinator Orghialla Daly-Holland delves into the concept of Story Boxes. Orghialla describes how the purpose of a Story Box is to create a hands-on literacy experience for children. She...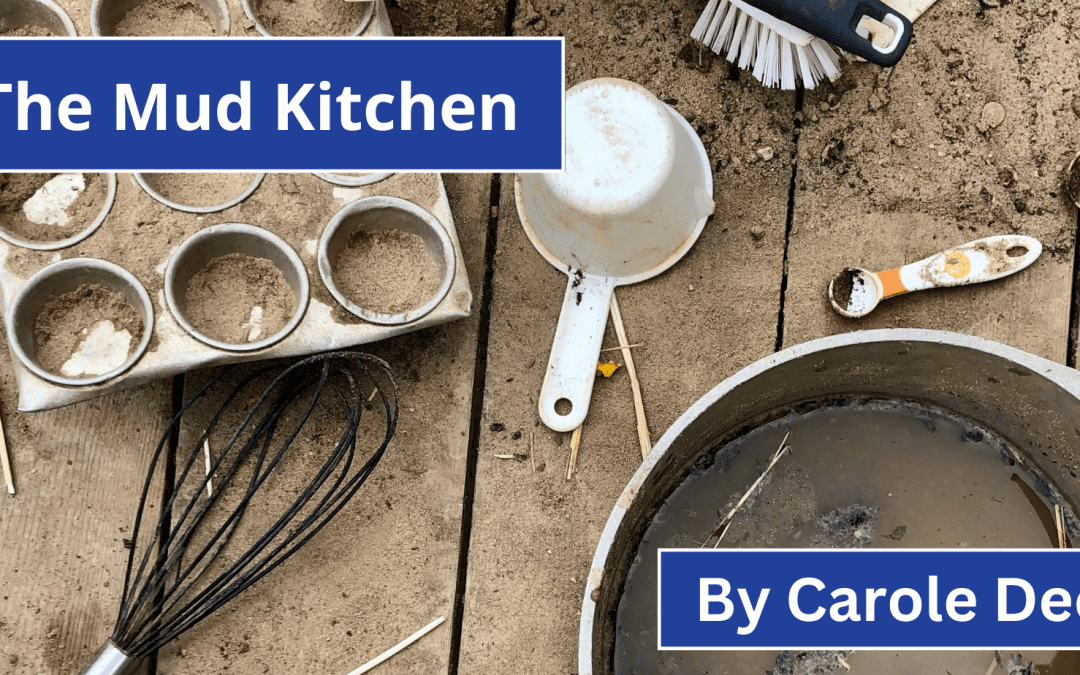 The Mud Kitchen In this edition of the LINC Blog, LINC Tutor Carole Dee describes how her Setting's Mud Kitchen encourages children's social and emotional development and provides endless opportunities for open ended, sensory play.The Mud Kitchen is without...