In this edition of our blog; we outline the questions early childhood teachers should ask themselves before meeting new children, and examine the importance of routine within the setting.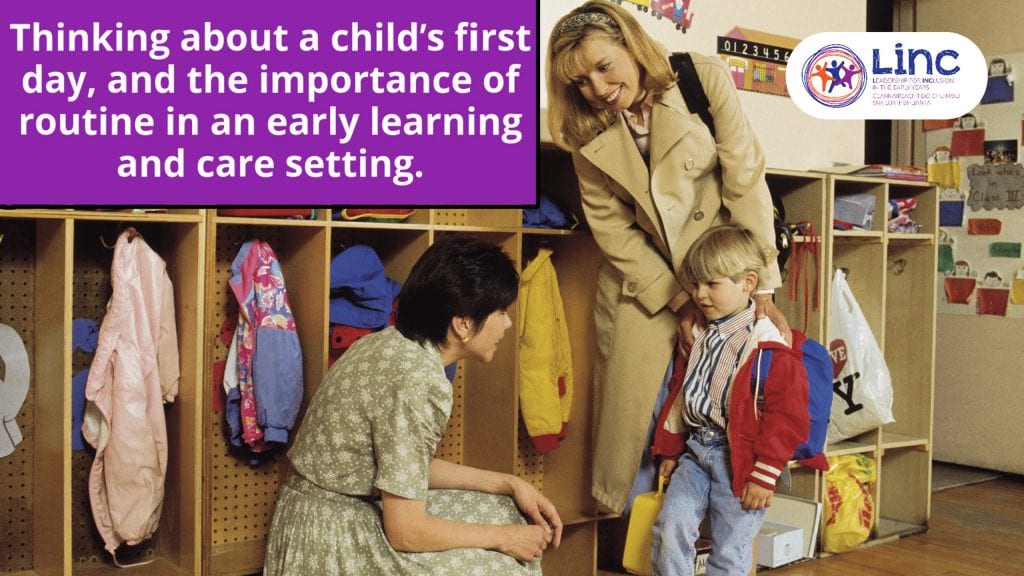 Prior to a child attending the setting for the first time, we need to learn as much as we can about the child. We need to know their likes and their dislikes, their strengths and how they manage at home; do they have a special toy or story that they like? It is also important to know if they tire easily so that we can adapt routines to meet their needs.
Questions to ask yourself from the child's perspective:
Do you know me?
Do you know my family, my parents, carers or siblings?
What to focus on:
The staff team need to be mindful of parents' wishes and their desires for their child. They need to always listen actively to their opinions and with respect. Draw on parental knowledge and expertise in relation to their child and what supports their child currently avails of.
Listen and respect the differing needs parents may have for their child.
Respect the validity of differing perspectives and seek constructive ways of reconciling different viewpoints.
The importance of routine:
Routines allow for the successful daily management of early learning and care settings. These routines need to be shared with parents and children. They should be visible in the room both in written form and in pictures. All activities should be accessible to all children to allow for full participation.
Predictable routines are good for all children and for children with additional needs. They can have a significant impact in allaying fears and anxiety, especially if they do not have the ability to use language to communicate.
Children need to know what is coming next so routines should be visible and accessible to all children.
Use of visual and other non-verbal methods of communication e.g. pictures and gestures etc. should be displayed at children's eye level.
Key workers can provide much-needed support at snack and meal times.
A buddy system can be a very supportive way of involving peers.
Every activity should be accessible – what if I am in a wheelchair? How will you ensure my participation?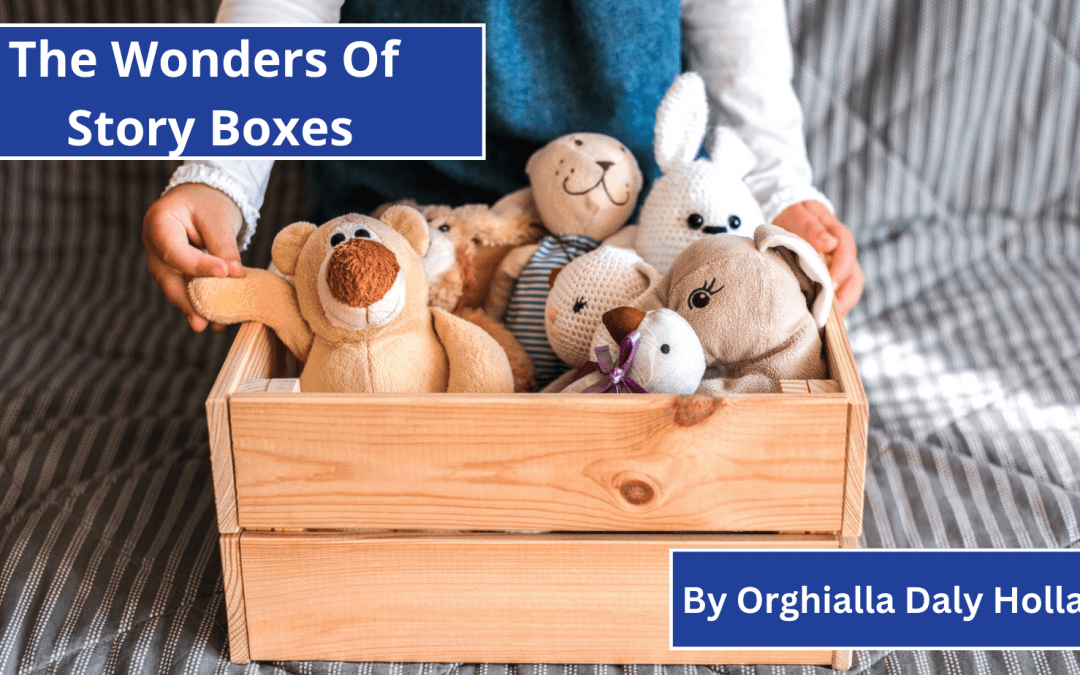 The Wonder of Story Boxes In this edition of the LINC Blog, INclusion CoOrdinator Orghialla Daly-Holland delves into the concept of Story Boxes. Orghialla describes how the purpose of a Story Box is to create a hands-on literacy experience for children. She...
read more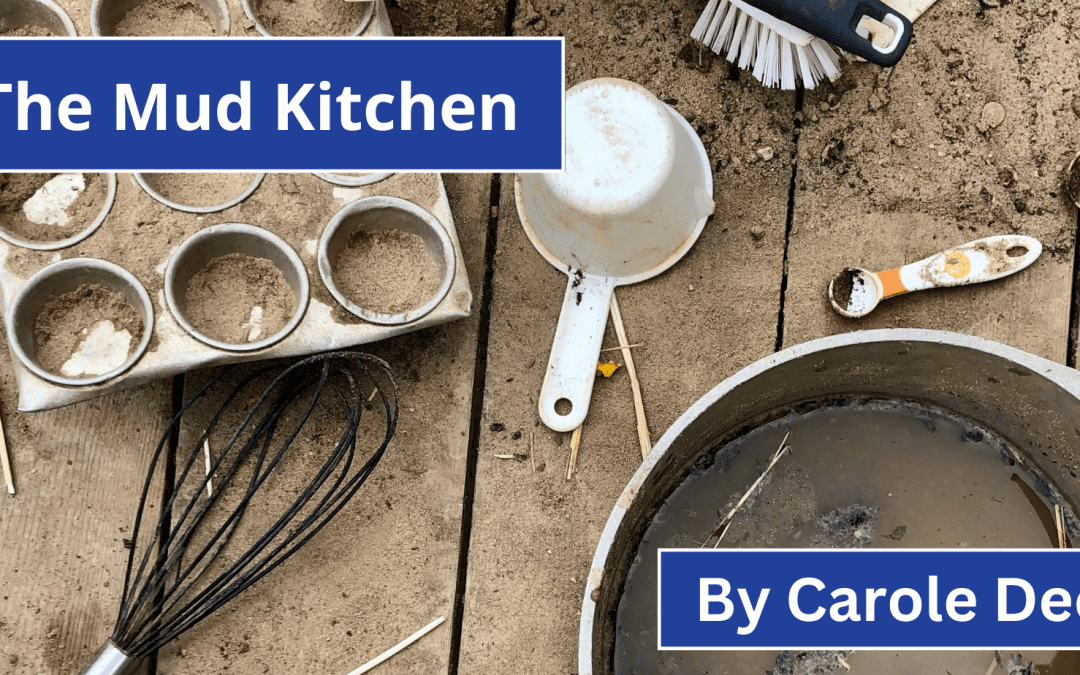 The Mud Kitchen In this edition of the LINC Blog, LINC Tutor Carole Dee describes how her Setting's Mud Kitchen encourages children's social and emotional development and provides endless opportunities for open ended, sensory play.The Mud Kitchen is without...
read more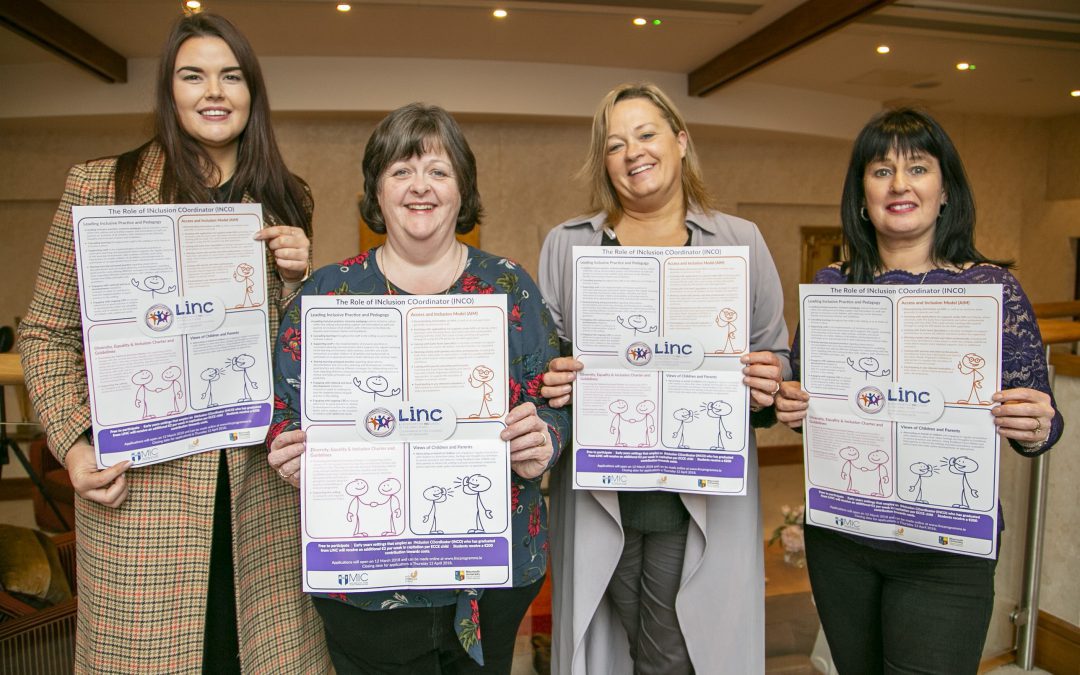 Minister O'Gorman commends the dedication of early years educators and encourages them to avail of the opportunity to apply for the award-winning LINC Programme.   630 places available nationwide as LINC Programme set to open for applications    The Leadership for...
read more