In this edition of our blog former LINC Tutor and Researcher Sarah Kelleher, examines some of the current thinking on gender equity in the early years.
Through interactions with their communities, children learn early on what it means to be a boy or girl, e.g. how to dress and what toys to play with (DeHart et al. 2004). A classic example is when a new baby is born, blue for a boy, pink for a girl! The language we use also has an impact, 'he's so strong', 'she's cute/gorgeous'. 'Children are influenced by the nature of the expectations placed on them to behave in particular ways as boys and girls. Their gender learning reflects the language they learn, the meanings of the words 'boy', 'girl', 'male', 'female', and the symbols they learn to associate with them' (Mac Naughton, 2003, p. 47). We can often be so accepting of gender positions within society that we do not notice our agency in maintaining these roles (DCYA, 2016), hence why reflection is so important in challenging our beliefs/assumptions. Research shows that boys and girls are treated differently and play differently. The play opportunities that children have effect skill development and the opportunities that may subsequently be available later in life (Barron cited in Murray and Urban, 2012).
Watch the following video on 'Girl's Toys/Boy's Toys' and pause for reflection:
The Diversity, Equality and Inclusion Charter and Guidelines for Early Childhood Care and Education, Department of Children and Youth Affairs (DYCA, 2016) explore the area of gender further and suggest that 'as educators we have the responsibility to ensure that gender equity is not merely an attractively wrapped but ultimately empty box' (Browne, 20004, p.158, cited in DCYA, 2016, p.58) and pose some critical questions for us to consider:
Do you expect children to act differently because they are boys or girls, and do you have different expectations of their abilities or potential?
Do you offer children gender-specific activities? Do you think about the messages children get in terms of the day-to-day routines and experiences in the early childhood service?
Do you reflect on messages children are getting on how to be a 'proper' boy or girl from the toys they use, television or DVDs they watch, and books they read?
Do you keep gender roles in mind when you observe children's play activities and the images that boys and girls are acting out?
Do you observe where and how boys and girls play together and apart?
How do you respond when children say "you can't play here, you are a boy"? How might you counter what the children are saying about male and female roles?
Have you noticed if boys or girls resist or challenge gender stereotypes or practices in the setting?
Do you ever intervene in children's play to encourage them to question gender stereotypes and to recognise that there are numerous acceptable ways of being boys and girls?
Are you aware of the language you use when talking to boys and girls? Do you compliment boys on what they do and girls on how they look?
Have you thought about how you equality-proof your early childhood service for non-sexist messages and how you might alter the early childhood care and education physical environment?
Do you have knowledge of the main theories and ideas that define your work with young children? Do these take account of gender and transgender issues?
(Source: DCYA,2016,p.58)
References
DeHart, G. B., Sroufe, L. A., & Cooper, R. G. (2004) Child Development: Its Nature and Course (5th Ed.). New York, NY: McGraw-Hill.
Department of Children and Youth Affairs (2016) Diversity, Equality and Inclusion Charter and Guidelines for Early Childhood Care and Education, Available at: http://aim.gov.ie/wp-content/uploads/2016/06/Diversity-Equality-and-Inclusion-Charter-and-Guidelines-for-Early-Childhood-Care-Education.pdf. [Accessed on 14/03/2018]
Mac Naughton, G. (2003) Shaping Early Childhood: Learners, Curriculum and Contexts. Maidenhead: Open University Press.
Murray, C. and Urban, M. (2012) Diversity and Equality in Early Childhood: An Irish Perspective. Dublin: Gill & Macmillan.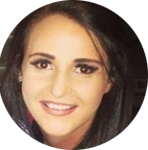 Sarah Kelleher
LINC Programme Researcher
Sarah graduated from The Cork Institute of Technology in 2013 with a BA Honours Degree in Early Childhood Studies, before progressing to Mary Immaculate College to complete a Postgraduate Diploma in Adult and Further Education.
Her experience in the field largely pertains to working with children with additional needs and delivering accredited programmes. She has previously taught on Fetac level five and six Early Childhood Programmes prior to moving to the UK to deliver a range of programmes including BTEC, CACHE, Foundation and Honours Degree Programmes in Early Childhood Education, with a focus on placement and dissertation supervision.
Sarah returned to Ireland to take up her role as a content developer and tutor on the LINC Programme in Mary Immaculate College in 2016. Currently Sarah works as the LINC Programme Researcher and is responsible for overseeing and conducting research and evaluation of the LINC Programme.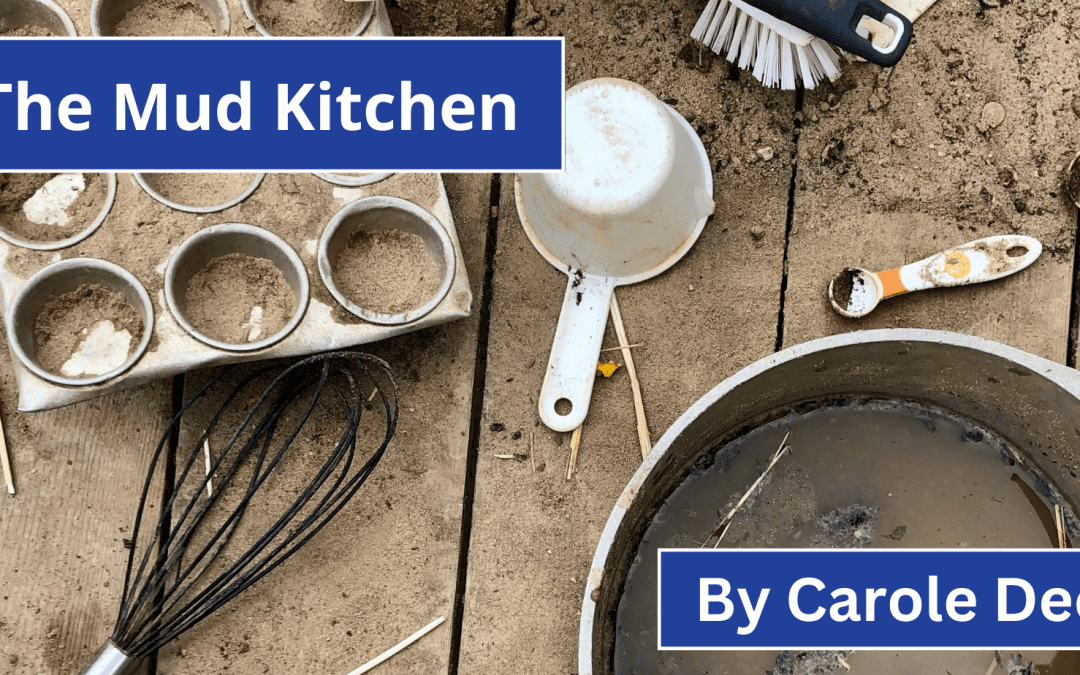 The Mud Kitchen In this edition of the LINC Blog, LINC Tutor Carole Dee describes how her Setting's Mud Kitchen encourages children's social and emotional development and provides endless opportunities for open ended, sensory play.The Mud Kitchen is without...
read more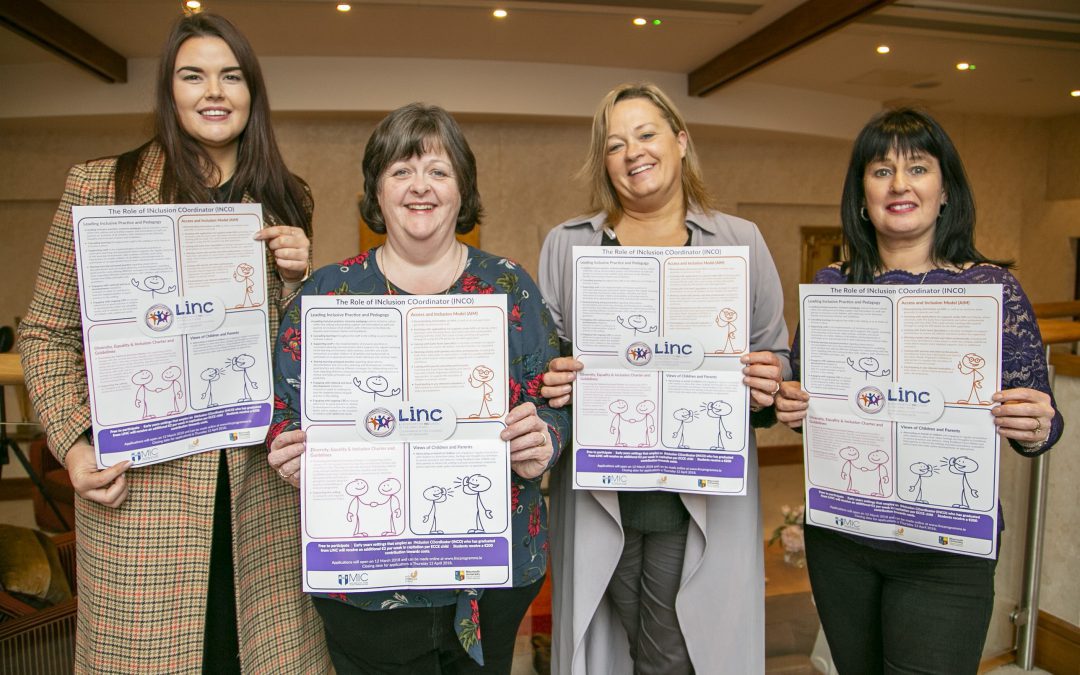 Minister O'Gorman commends the dedication of early years educators and encourages them to avail of the opportunity to apply for the award-winning LINC Programme.   630 places available nationwide as LINC Programme set to open for applications    The Leadership for...
read more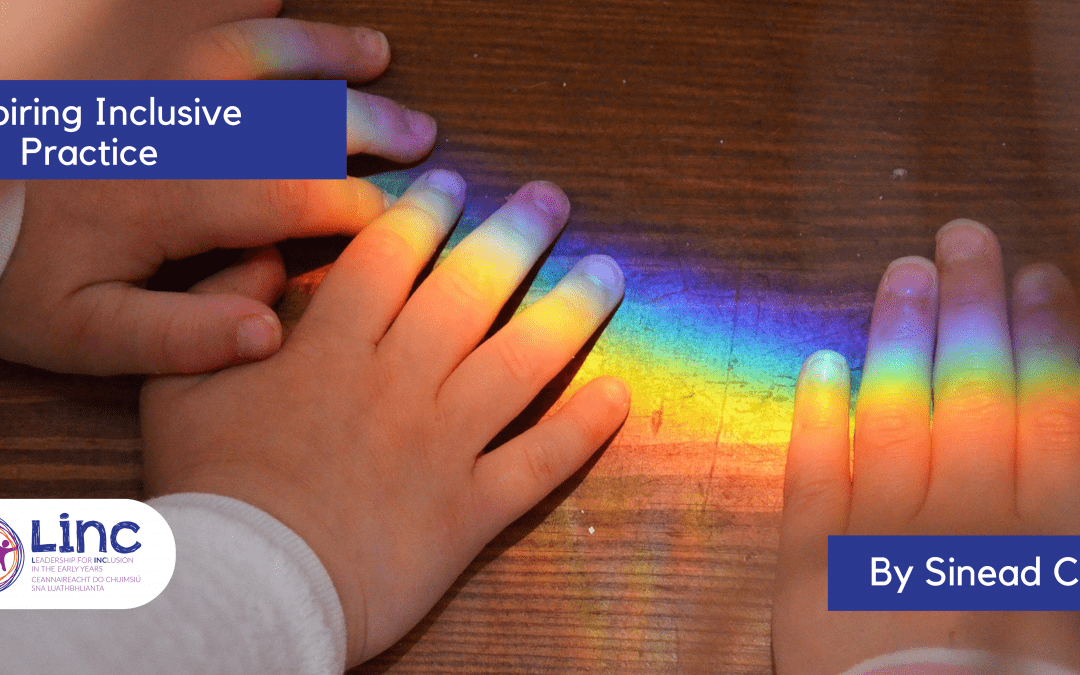 Inspiring Inclusive Practice In the edition of the LINC Blog, Inclusion Coordinator (INCO) Sinead Conran reflects on how her participation in the LINC+ CPD Programme and engagement in a Community of Practice with fellow INCO's has benefited her and her...
read more