Free Webinar to Focus on Understanding Mental Health Stigma
The webinar will be held in conjunction with See Change, Ireland's organisation dedicated to ending mental health stigma.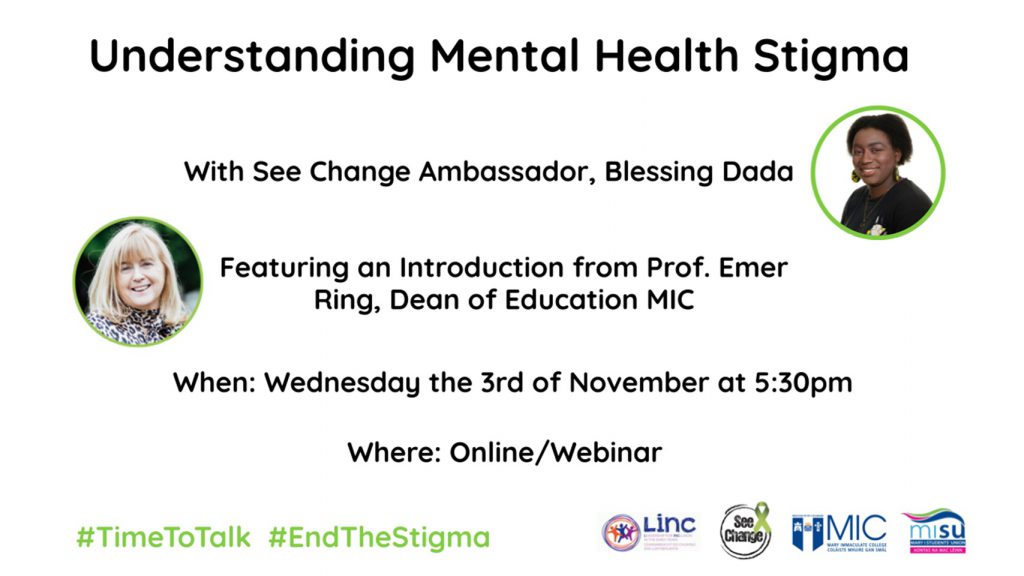 The LINC Programme team in conjunction with See Change and MIC will be hosting a free webinar for anyone who wishes to know more about the stigma that surrounds mental health difficulties in Ireland and how to challenge it. The webinar will feature speaker and See Change Ambassador Blessing Dada and will be introduced by Professor Emer Ring, Dean of Early Childhood and Teacher Education at MIC. It will be hosted on Microsoft Teams on Wednesday the 3rd of November at 5:30pm.
The webinar will focus on the following topics:
Brief overview of See Change

Mental health awareness

Understanding stigma as a topic

Public & Self-stigma

The language of mental health stigma

Where stigma shows up in society

How you can help challenge stigma

Some tips on how to help – yourself & others
About the Speaker
Blessing Dada is a Irish-Nigerian woman (also known as Afro-Irish.) She was born and raised in Dublin, Ireland and is the eldest of 4 children. She has no other blood family here. Blessing is passionate about social justice, youth and mental health work and is currently completing a degree in Youth Work. In her spare time, she likes to volunteer with community-based organisations such as SpunOut and CrossCare.
For more information about the supports available for students of the LINC Programme and MIC visit the MIC website here: https://www.mic.ul.ie/current-students/student-supports
For more information about See Change visit their website www.seechange.ie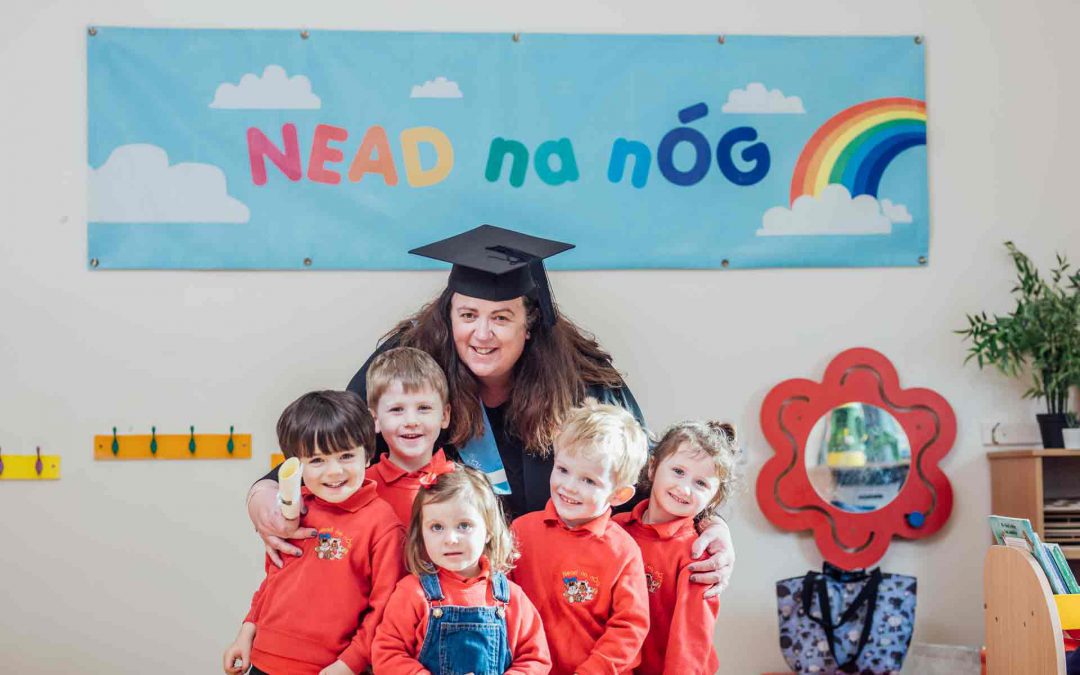 Minister hails "extremely positive impact" of LINC Programme as close to 600 graduate from inclusion programme     Graduates from across Ireland conferred at virtual graduation ceremony Speaking ahead of a Virtual Graduation Ceremony, which took place...
read more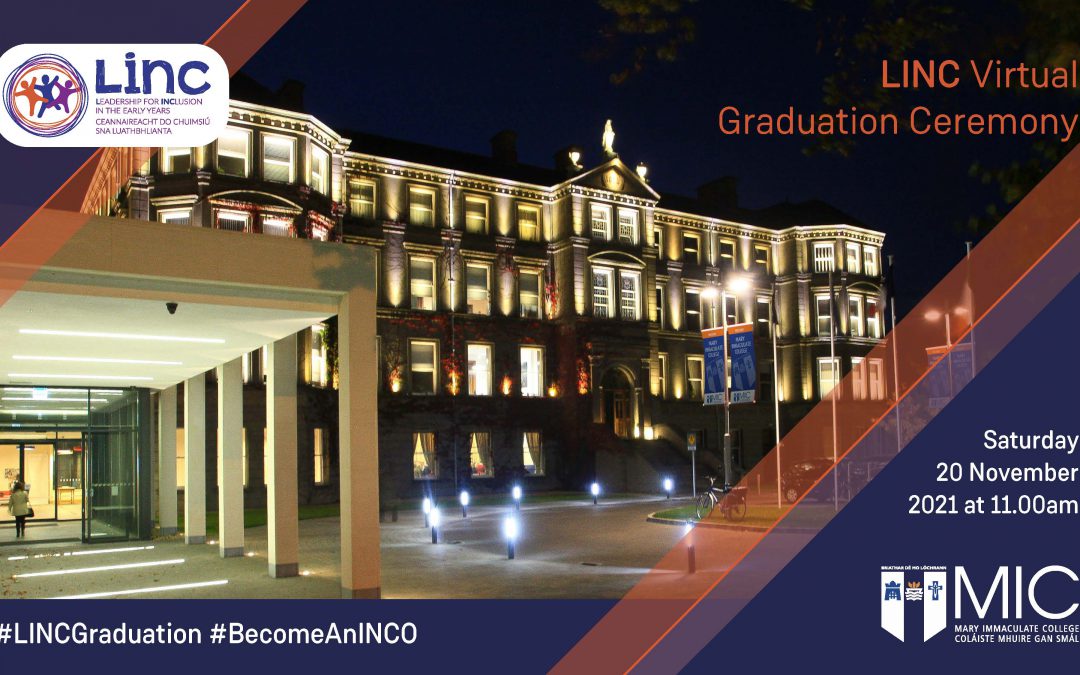 2021 LINC Graduation Ceremony to Take Place Virtually   The in-person Graduation Ceremony planned for Saturday, 20 November, has had to be cancelled due to the current Covid-19 situation. It was with deep regret that the difficult decision was...
read more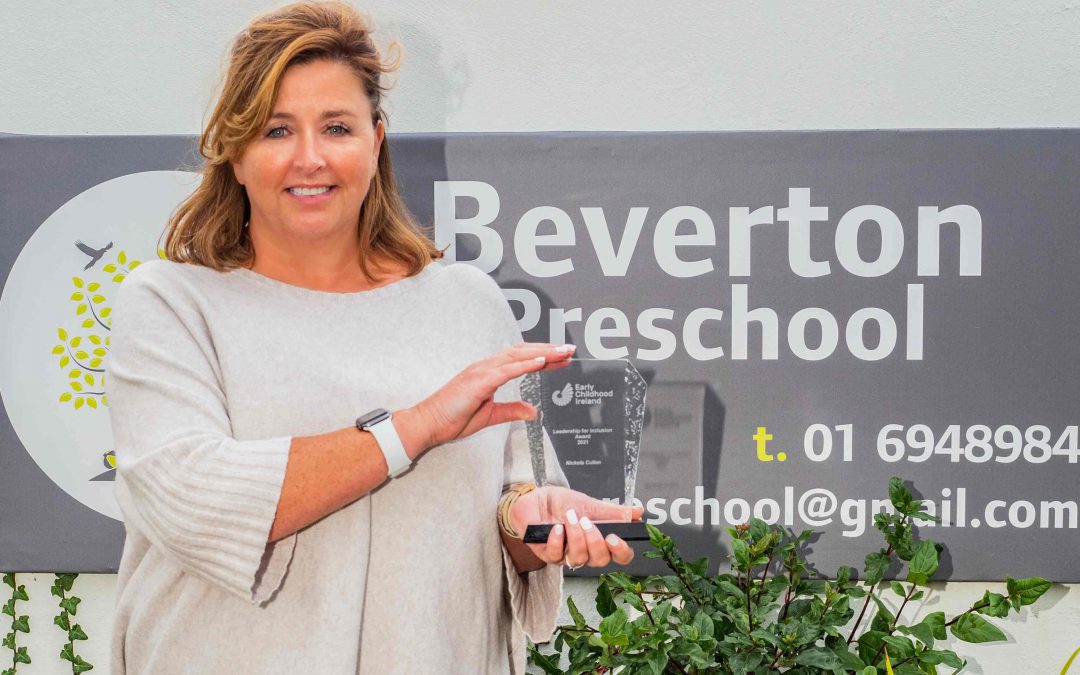 Leading Inclusion – Beverton Pre-School Wins LINC Award   The award was sponsored by the LINC Programme as part of the Early Childhood Ireland (ECI) National Awards, which took place virtually on the 8th of October 2021. The 8th of October was a...
read more