Free Webinar to Focus on Understanding Mental Health Stigma
The webinar will be held in conjunction with See Change, Ireland's organisation dedicated to ending mental health stigma.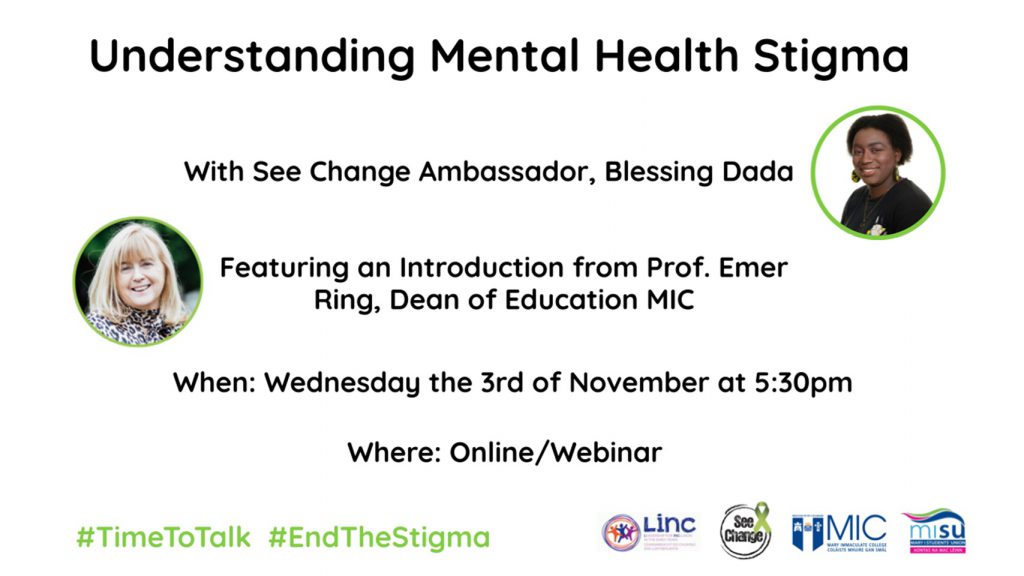 The LINC Programme team in conjunction with See Change and MIC will be hosting a free webinar for anyone who wishes to know more about the stigma that surrounds mental health difficulties in Ireland and how to challenge it. The webinar will feature speaker and See Change Ambassador Blessing Dada and will be introduced by Professor Emer Ring, Dean of Early Childhood and Teacher Education at MIC. It will be hosted on Microsoft Teams on Wednesday the 3rd of November at 5:30pm.
The webinar will focus on the following topics:
Brief overview of See Change

Mental health awareness

Understanding stigma as a topic

Public & Self-stigma

The language of mental health stigma

Where stigma shows up in society

How you can help challenge stigma

Some tips on how to help – yourself & others
About the Speaker
Blessing Dada is a Irish-Nigerian woman (also known as Afro-Irish.) She was born and raised in Dublin, Ireland and is the eldest of 4 children. She has no other blood family here. Blessing is passionate about social justice, youth and mental health work and is currently completing a degree in Youth Work. In her spare time, she likes to volunteer with community-based organisations such as SpunOut and CrossCare.
For more information about the supports available for students of the LINC Programme and MIC visit the MIC website here: https://www.mic.ul.ie/current-students/student-supports
For more information about See Change visit their website www.seechange.ie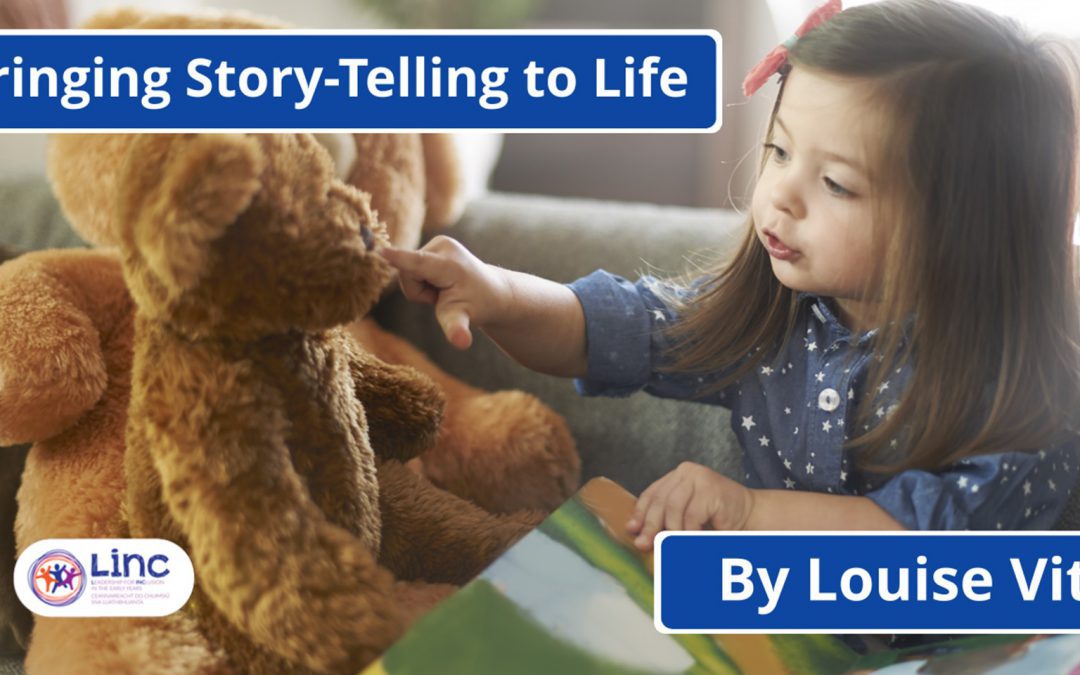 Bringing Story-Telling to Life In this edition of the LINC Blog, LINC student Louise Viti describes how story-telling in her setting has supported children's social interaction, play experiences and imagination. Think back to your own childhood...
read more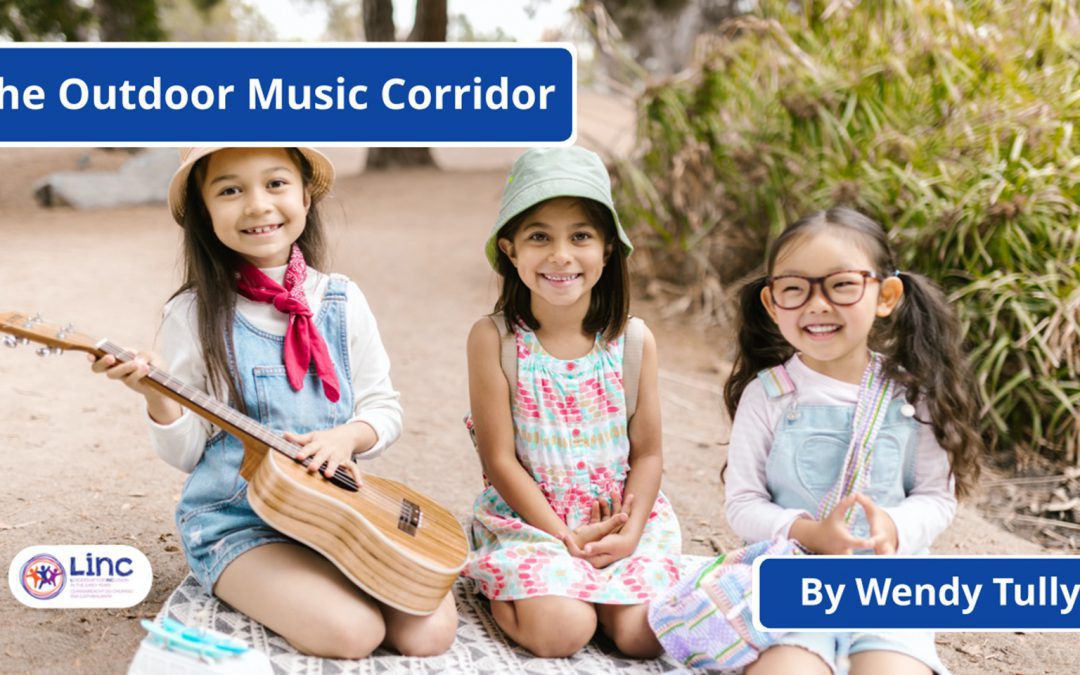 The Outdoor Music Corridor In this edition of the LINC Blog, LINC Graduate and LINC+ Participant Wendy Tully describes how one simple idea helped to foster social interaction between the children of her setting. "Music is a moral law. It gives...
read more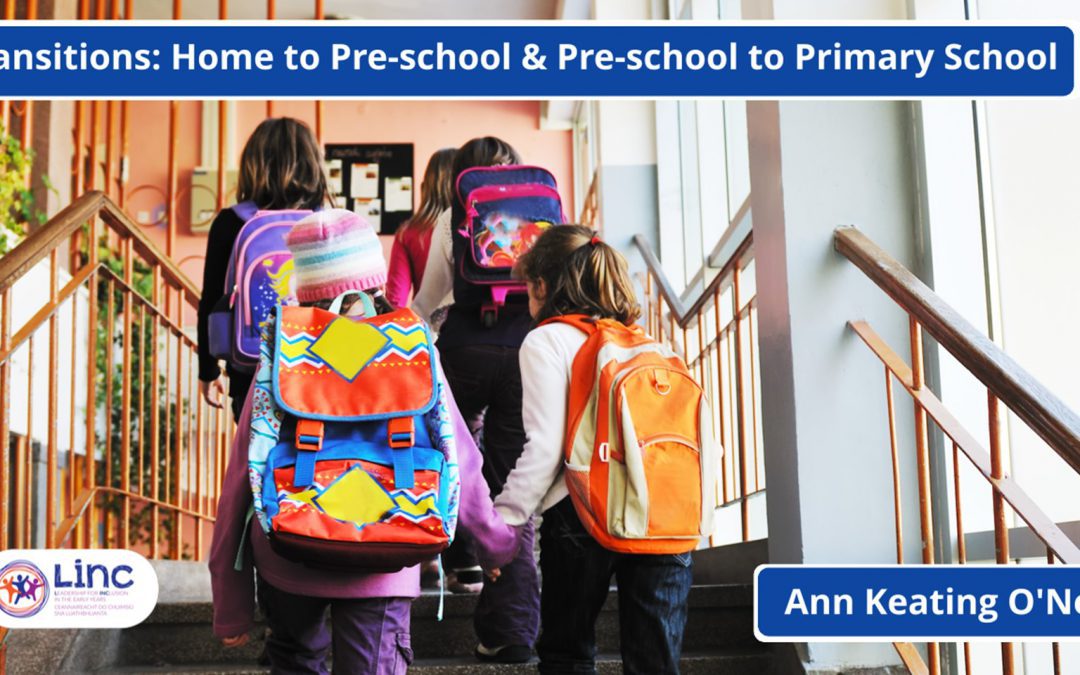 In this edition of the LINC blog, Ann Keating O'Neill, LINC Graduate and Owner/Manager of Shining Stars Preschool Lisronagh, Co. Tipperary, describes how she manages the two major transitions for children in her setting. I have always put a lot of...
read more