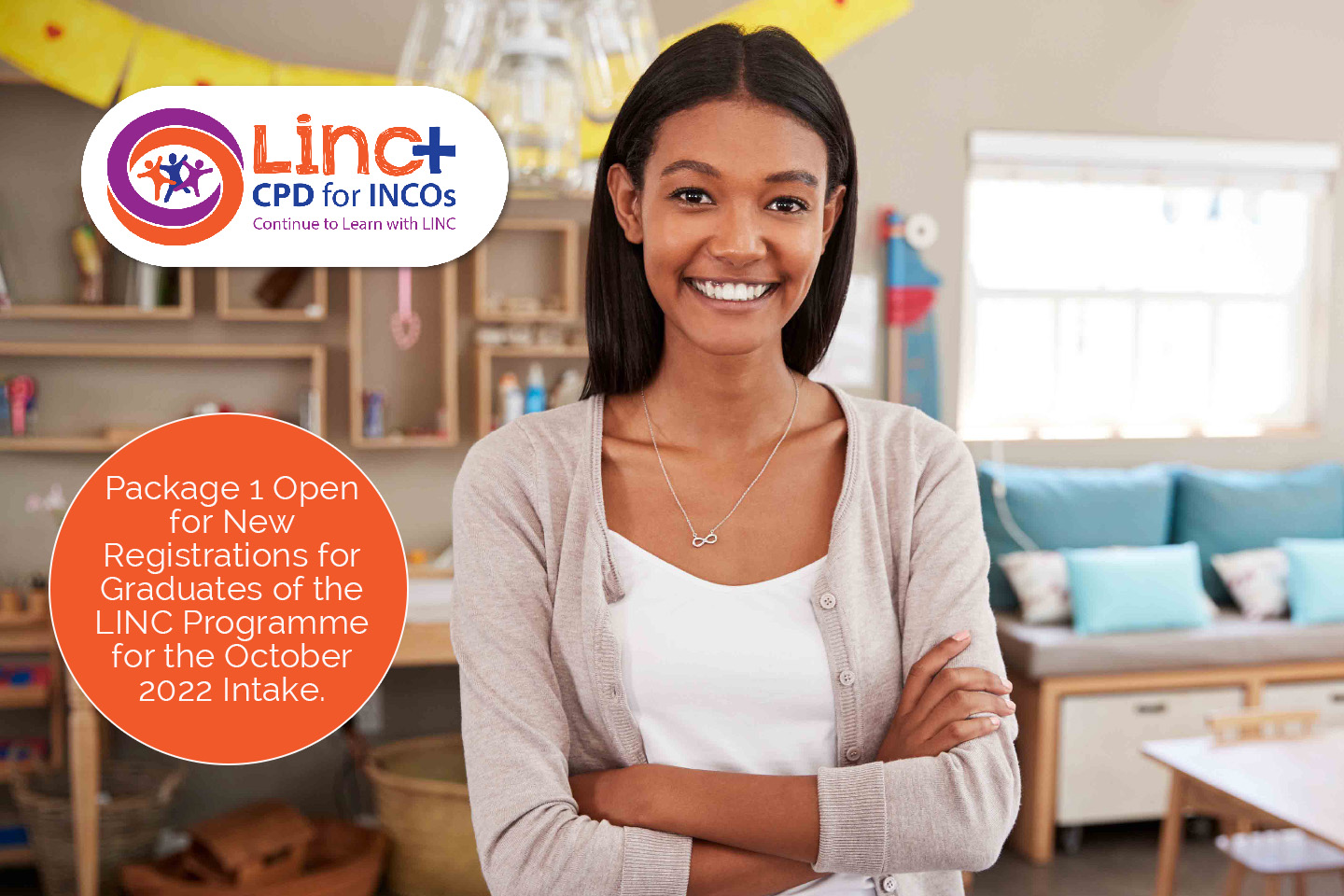 I would highly recommend this programme to any LINC Graduates. The information I received affirmed my role, and gave me new approaches and ideas.
The LINC+ Programme was launched in March 2021. It was created to enable graduates of the LINC Programme to benefit from regular professional support and development, through additional training, networking and development of communities of practice.  The programme is fully-funded by the Department of Children, Equality, Disability, Integration and Youth and is delivered completely online.
CPD Package Content and Aims
The LINC+ Programme consists of six packages, each of which are 10 hours in duration. The first package, Communities of Practice in Early Learning and Care was released in May 2021 and is the only package that all participants must complete. Once they have completed this package they can choose what further packages they wish to engage with.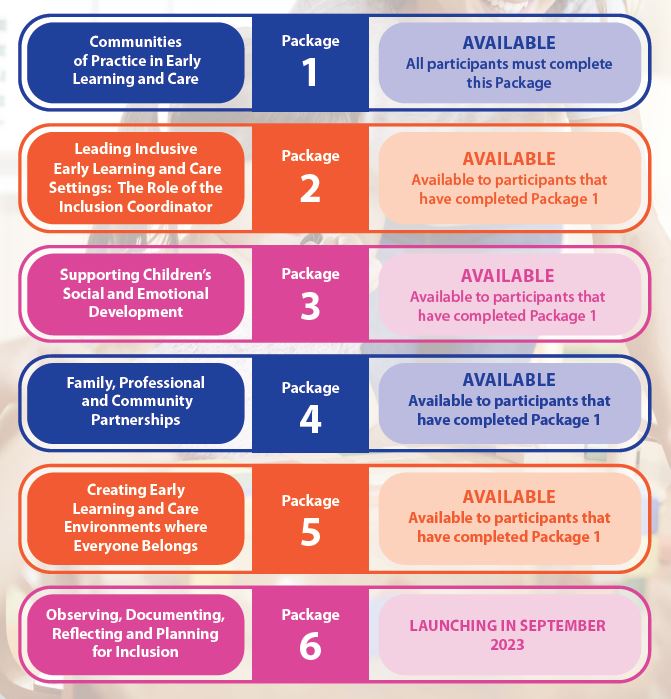 Aims of the LINC+ Programme
To equip participants in their role as Inclusion Coordinators (INCOs) with the requisite knowledge(s), practices and values to lead inclusion in early learning and care (ELC) settings and to support the implementation of the Better Start Access and Inclusion (AIM) Model.
To offer participants strategies and supports to enable them to respond appropriately to ensure that all children can access and fully participate in ELC settings.
To support participants in developing family, professional and community partnerships that contribute to the creation of inclusive ELC settings.  
To support participants in the development of Communities of Practice that provide fora for ELC practitioners to create inclusive ELC settings.
The content for the LINC+ programme is only available online and is hosted on Moodle.  Moodle will be familiar to graduates of the original LINC Programme as it is the same learning platform used for that programme. It is up to each individual participant to take it upon themselves to complete the CPD package content. Participants can engage with the material at a time that suits them. Similar to LINC, there is no fee to participate in LINC+. Participants will receive a certificate of completion that they will be able to download once they complete each package.
Package 1 of LINC+ will open for new registrations on January 17, 2022. Registration will be open to all graduates of the LINC Programme (2016-2021). You will need to supply your name, email address, PPS number, year of graduation and mobile telephone number during the registration process. This is so we can verify that you completed the LINC Programme. If you are currently engaging in LINC+ you are not required to register again. The learning material for Package 1 will be released for newly registered participants in April 2022.
Frequently Asked Questions
Who can register?
All graduates of the Level 6 Leadership for Inclusion in the Early Years (LINC) Programme (2016-2021) can register for the LINC+ Programme. You do not need to be the Inclusion Coordinator in your setting to participate.
Does my manager need to nominate me for LINC+
No, it will be up to the individual graduate to register themselves.
Is the Programme accredited?
No. Participants will be able to download a certificate at the end of each completed package but these will not count towards a qualification on the National Framework of Qualifications.
There are two graduates of the LINC Programme in my setting, can we both register?
Yes. LINC+ is open to all graduates of the programme regardless of their role within the setting.
What do I need to register?
Required registration details include: Name, Email Address, PPS Number, Year of Graduation and Mobile Telephone Number. You should be aware of our Data Protection and Data Collection Notice.
How many packages are there in LINC+ and how long will they take to complete?
There will be six packages in total and each package will contain 10 hours of content (60 hours in total). Participants will be able to progress at a pace that suits them.
For a full list of frequently asked questions about LINC+ see the FAQ section on this website here.
Further Information
Queries in relation to the LINC+ Programme should be emailed to linccpd@mic.ul.ie. 
LINC + Rachael's Experience
In this short video LINC Graduate and Inclusion Coordinator for Footpints Early Years Ltd, Racheal Govan, describes her experience of the first package of the LINC+ Programme.
Racheal talks about her LINC+ Experience