APPLICATIONS FOR 2019/20 ARE NOW CLOSED. 
There is NO FEE to participate in this course
Each participant will receive €200 towards expenses incurred
Applications can

only

be completed using a

DESKTOP or LAPTOP computer
1. What do I need to apply?
You will need the following information in order to complete an application on behalf of your setting:
Setting details (Pobal reference number and contact information).
Candidate details (name; contact details, including personal email address and postal address; PPS number; date of birth, UL/Mary Immaculate College ID number if they attended either UL or MIC previously; highest qualification; and the last educational institute attended).
Full details of your candidate's relevant qualification at Level 5 or above (name of educational institute; year started and completed; qualification level; award title).
A copy (scan/photo) of your candidate's certificate.
In order of preference, you must choose up to three locations where your candidate could attend classroom sessions.
You should be aware of our Data Protection and Data Collection Notice.
2. Who can apply?
Any early years' setting with a pre-school room that is contracted for any DCYA Early Years Programme (ECCE/CCS/TEC) can nominate someone for LINC. The setting manager can nominate themselves or any member of the setting's staff.
To be eligible for the programme, candidates, at a minimum, must hold a level 5 major award in childcare.
In order to fill the limited remaining spaces, settings that already have a LINC student or graduate working in their setting are now invited to nominate a second candidate.
Random selection of eligible applicants will apply. Priority will be given to eligible applications according to the following criteria:
1.        Settings that do not currently employ a LINC student/graduate.
2.        Settings that already employ a LINC student/graduate and have over 22 ECCE-aged children attending.
3.        All other settings.
3. What happens next?
A confirmation email will be sent to both the applicant and setting upon successful submission of the application.
The allocation of places is expected in early June, when notifications will be sent by email.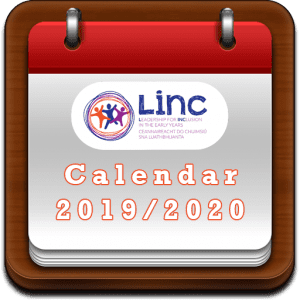 Please ensure your nominee is available for all of the course dates outlined on the LINC Calendar 2019/2020.