Welcome to the LINC Programme website. The LINC Consortium is proud to offer two inclusive education programmes; the multi-award winning LINC Programme, and the LINC+ Programme for graduates of the Special Purpose Award. Find out more below.
LINC+, our programme for LINC graduates is currently accepting applications for the next release of package 1, Communities of Practice in Early Learning and Care find out more here. The LINC Level 6 Programme is currently closed for applications. Sign up to our newsletter at the bottom of this page to keep up to date with developments with LINC.
The LINC Consortium Offers Two Inclusive Education Programmes
For people working in the Early Years in Ireland. Become an INclusion COordinator (INCO) with the LINC Programme.
For graduates of the LINC Programme (INCOs). Continue to learn with the LINC+ Programme.
The LINC Special Purpose Award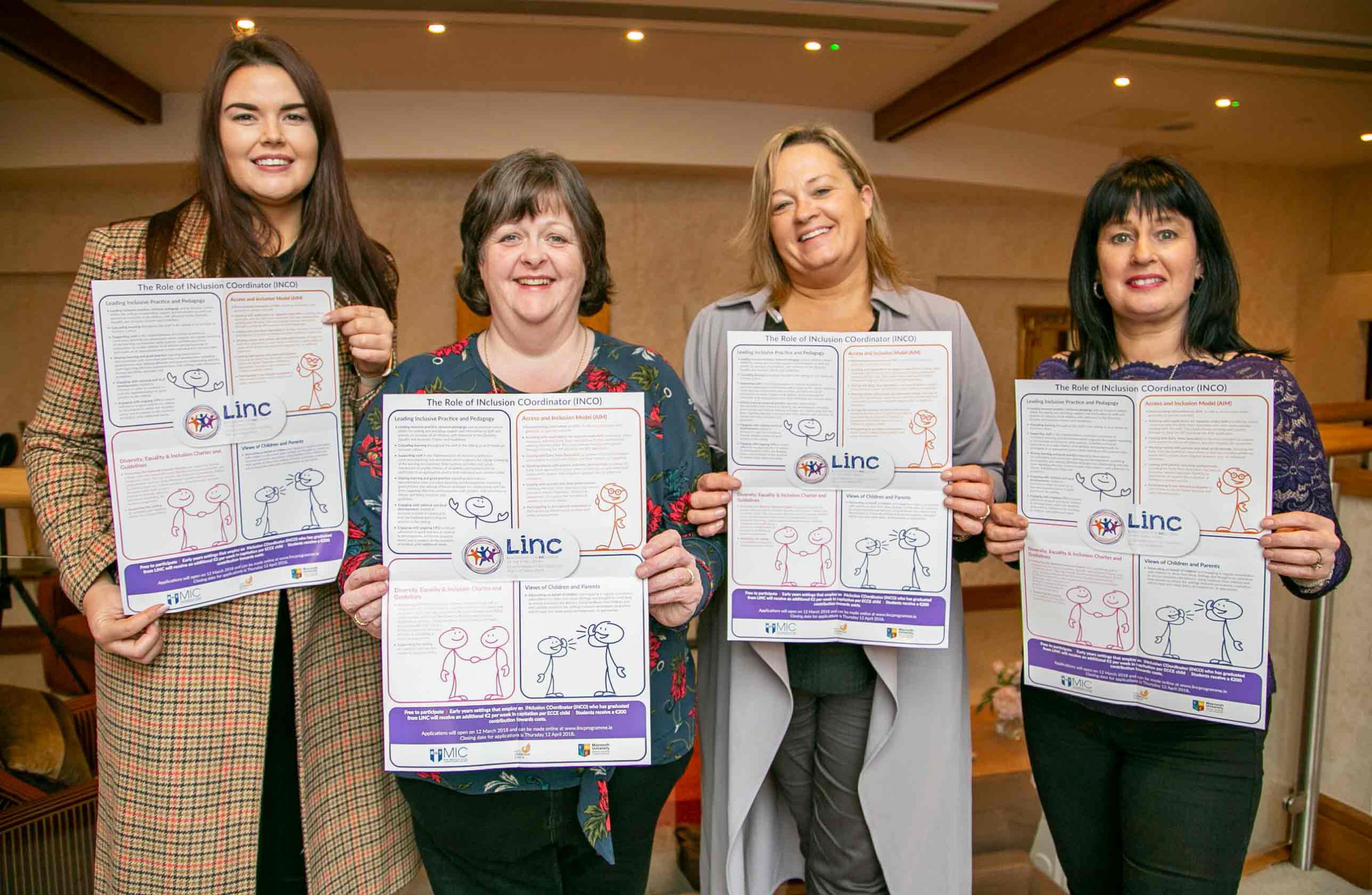 Become an INclusion COordinator (INCO) with the LINC Special Purpose Award
LINC is a free higher education fully online programme designed for early childhood teachers working in early learning and care, to promote the inclusion of all children. After completing the programme, graduates will carry out the role of Inclusion Coordinator.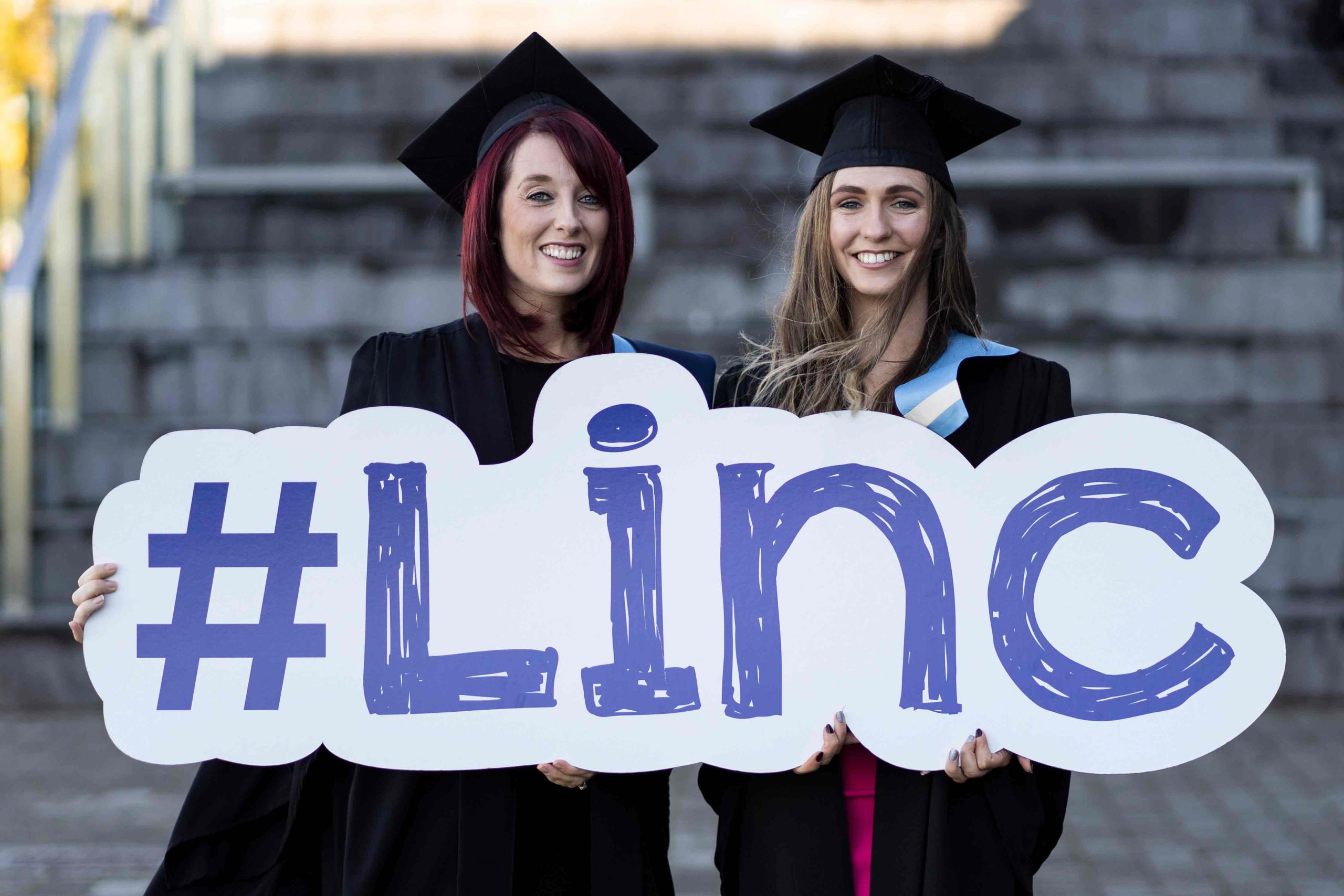 Eligibility & Exemptions for the LINC Special Purpose Award
Settings with a pre-school room that is contracted for ECCE/TEC/CCSP can nominate an employee for LINC. The nominee must have a full Level 5 Award or higher in a relevant discipline. Some students may be eligible for exemptions from two modules.
The Role of the INclusion COordinator
The Role of the INclusion COordinator (INCO)
Download or Print the Role of the INclusion COordinator
I am enjoying the LINC programme; I think it covers everything. It offers great support from IT, the ability to learn at a time suitable to my lifestyle, and a wonderful tutor. I think that the modules are very relevant to my service, which makes me more enthusiastic about incorporating my learning into my preschool.
– Mary Diamond, LINC 2016/17
The course is going incredibly well and to date is most enjoyable and beneficial. The tutor is very helpful and informative and I have certainly gained more knowledge since starting LINC. I have also implemented much of the course content in my setting and the children and their families are benefiting from this.
– Alison Leeson, LINC 2016/17
Despite no experience in on-line learning, I find navigating my way around Moodle, the online learning system, to be really manageable. The course content is really interesting, relevant and meaningful to our everyday practices. Engaging with the LINC programme has given me new confidence in my own practice; a greater understanding of Aistear; and reassurance that I am providing an inclusive service, which has now been enhanced by changes implemented as a result of partaking in this learning opportunity. Our tutor has been really supportive and this experience has been of great benefit to me, my service, my staff and, of course, the children and their families.
– Caroline O' Connor Coleman, LINC 2016/17
I am delighted that I had the opportunity to participate in LINC. It has really given me a new insight and energy to continue to provide an inclusive culture in my setting. The blended-learning process is flexible and allowed me to learn when and where it suited me, which as a practitioner and busy parent, is essential. The lessons are well-planned and organised, and the content very relevant and up-to-date. I particularly enjoy how the theory and examples from practice are combined. Tutors and staff are extremely supportive and informative. I will carry all that I have learned through both my professional and personal life.
– Leonora Herlihy, LINC 2016/17
My experience with the LINC programme has been very positive and enjoyable. I have found the online learning system very easy to use. The course content has been very interesting and quite manageable in my busy lifestyle, and has brought lots of new ideas to improve inclusion in my service. By training as an Inclusion Co-Ordinator I have also added to the quality of my service for families to benefit from in the future.
– Yvonne O'Keeffe, LINC 2016/17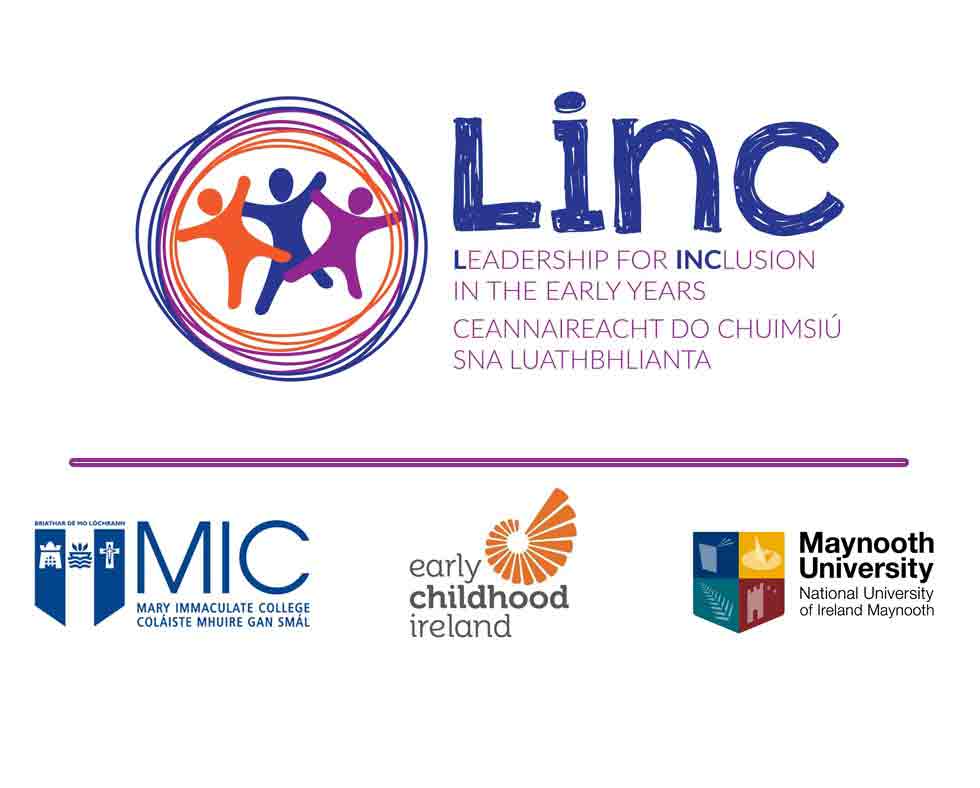 LINC Consortium
LINC is being offered by a consortium, led by Mary Immaculate College, and including Early Childhood Ireland and Maynooth University – The Froebel Department of Primary and Early Childhood Education.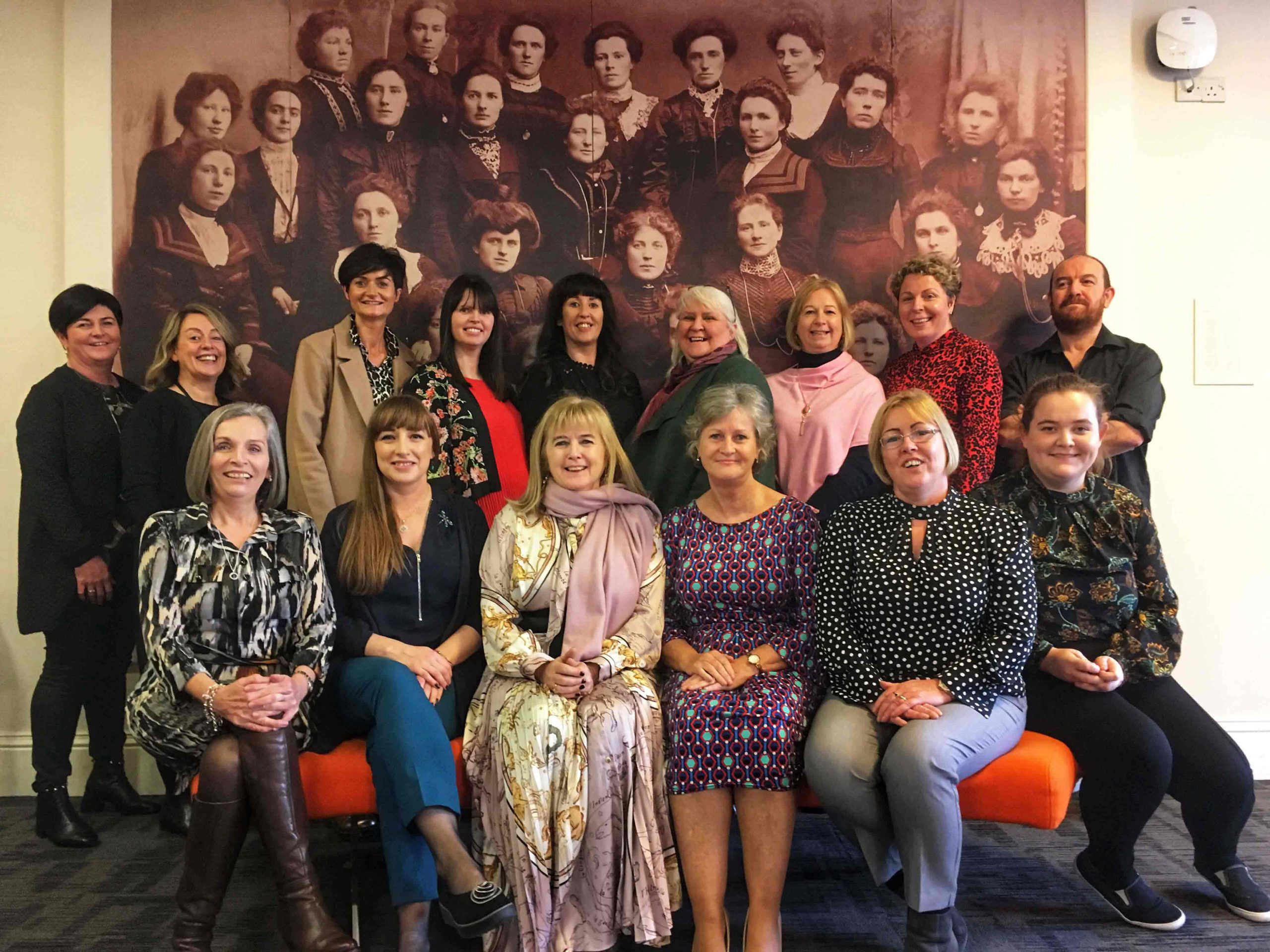 Meet the Team
The LINC programme team is responsible for implementing LINC. It includes a National Director, Support Team, ICT Support, Educational Technologist and the Tutors that deliver the programme.
Subscribe to our Newsletter
By signing up to this newsletter you will receive information about: Updates on progression routes and CPD courses.
Useful tips on best practices within early years' settings. News about conference and events that LINC maybe involved with. Stories about LINC graduates working within the field.
Early Years Sector news and policy updates.
The General Data Protection Regulation (GDPR) came into force on 25 May 2018, replacing the existing data protection framework under the EU Data Protection Directive. Data Protection is the means by which the privacy rights of individuals are safeguarded in relation to the processing of their personal data. The Data Protection Acts and the General Data Protection Regulation (GDPR) confer rights on individuals as well as placing responsibilities on those persons processing personal data.
You can unsubscribe from our newsletter at any time by clicking the link in the footer of any email you receive from us, or by contacting us at linc@mic.ul.ie. We will treat your information with respect. For more information about our privacy practices see our Privacy and Cookies Statement.
By clicking on the "Subscribe" button opposite you are giving your consent to the LINC Programme to send you its newsletter.