The pedagogy of nature: Being with and playing with nature
In this edition of the LINC Blog, Ruksana Beigi, Senior Lecturer in the University of East london, highlights the difference between using the term "outdoors" and adopting a pedagogy of nature and how by changing how we think about a child's interaction with nature we can enhance their lived experience.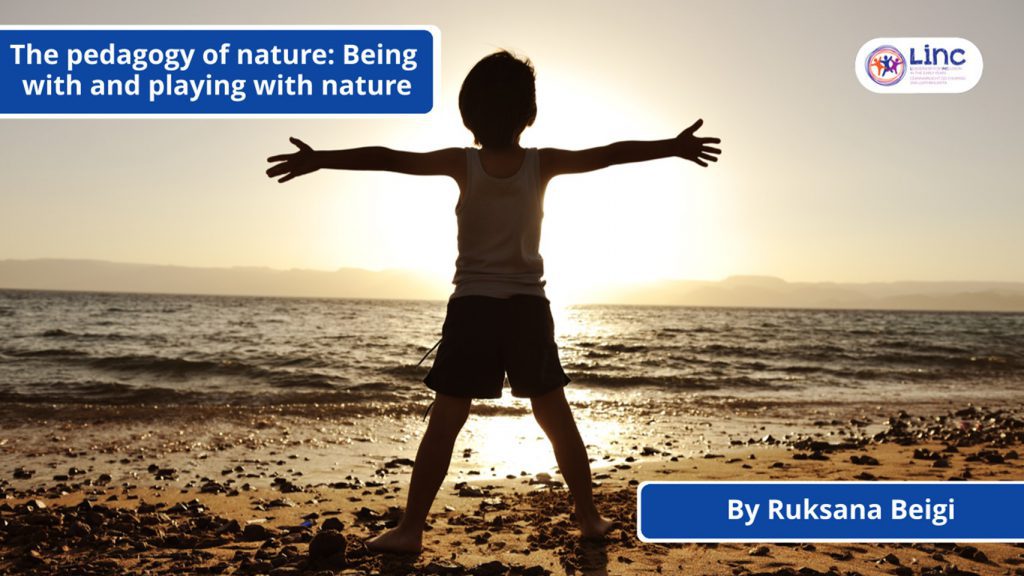 As a child, for at least a few days every August, I gathered blueberries with my father and grandmother. The day would begin early, with a long walk from the roadside where we had parked the car. We climbed slowly out of the valley, the sun growing steadily warmer and the trees thinning until stretching out before us were thousands of acres of mountain moorland called the Graveyard Ridge, which was literally covered in blueberry bushes. We would deposit our things on the big slabs of rock at the top – called "balds" by my grandmother – and everyone would scatter, finding their own way amongst the bushes to harvest the biggest and the ripest (Lee, 2012: 9)
In the childhood memory above there are no plastic water trays, fake turf, or toys wheeled from the inside out. There is also no immediate access to an outdoor space, rather a car ride and then a long walk. What quickly becomes apparent is that these memories of being out of doors stay with a child into adulthood and that there is a wonderful but often forgotten resource that early years educators and teachers have at their fingertips, and that is the resource of nature. I have written a chapter dedicated to nature in my book Early Years Pedagogy in Practice (2020) and there is the question of 'Why call it 'nature' and not the 'outdoors' or 'outdoor play/area?' that I am happy to answer in this blog post.
Outdoors means something existing, happening, or done outside, rather than inside a building. This can easily mislead educators to say things like 'we do not have the physical space and therefore no outdoor area'' or 'it's raining outside so the children can't go'. It can also mislead us to provide what is indoors out of doors i.e. manmade play equipment. Nature on the other hand is the phenomena of the physical world, including plants, animals, the landscape, forests, fields, wooded areas, creeks, wetlands, beaches, and other features and products of the earth, as opposed to human creations (Beigi 2020). This is not to say that humans do not add to the natural surroundings and maintain them in various ways. When you view it in this way, it then provides a whole new perspective on the role of 'outdoors' for children's learning and development, especially when the question is asked Why are children not with or in nature? as opposed to why are they not outside? As nature is everywhere, including the experience of the falling rain, it then leaves no excuse in engaging with a pedagogy of nature. Therefore, I advocate that within the early years we shed the term 'outdoor(s)' and embrace 'nature' to give it the pedagogical importance it deserves in children's learning, development, and lives.
Play in nature is unstructured and organic, just like the natural world itself, which is unpredictable, changeable, and, to children, magical. Nature play unfolds in its own way and according to where the children take it, or it takes children (Beigi, 2020: 193). This can be through something as simple as gardening, collecting, and classifying stones or plant leaves, to more stimulating experiences of sand sculptures, or maintenance of a pond habitat. It is about bringing nature to where children are and bringing children to where nature is. A pedagogy of nature then is about us working in a natural way with children that embraces the affordances of nature. It is what Warden (2018) advocates as the art of being with nature, inside, outside, and beyond.
There is, however, another important aspect of delivering a nature pedagogy as part of the role of education. A 2019 study by Natural England, has found that around one in five children living in England's most deprived areas never spend time in the natural environment. There are many reasons why from urban living and having no access to a garden, to parents' restricted time to take children to natural safe surroundings. The survey revealed the growing importance of adults in education creating these opportunities and encouraging children to enjoy the natural world. This makes the role of a nature pedagogy in practice even more vital, as, for some children, these will be the only memories that they will take into adulthood with them.
References:
Beigi, R. (2020) Early years pedagogy in practice: a guide for students and practitioners. Oxon: Routledge.
Lee. J.L. (2012) Through a Foraging Lens: Legal, Economic and Social Change in England. Ph.D. Thesis. Available at: https://livrepository.liverpool.ac.uk/8473/ Accessed: 6th June 2022.
Natural England (2019) Monitor of Engagement with the Natural Environment: Headline report and technical reports 2018 to 2019. Natural England Publication.
Warden, C. (2018) 'Nature pedagogy is an approach to teaching which puts nature at the heart of what we learn'. Scoo News Magazine. Available at: https://www.scoonews.com/news/nature-pedagogy-is-an-approach-to-teaching-which-puts-nature-at-the-heart-of-what-we-learn-3118  Accessed: 19th January 2019.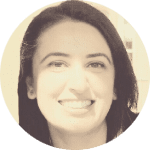 Ruksana Beigi
Senior Lecturer, University of East London
Ruksana Beigi is author of the book – Early Years Pedagogy in Practice: A Guide for Students and Practitioners. She is a Senior Lecturer in the Department of Early Childhood and Education, University of East London. Ruksana teaches across undergraduate and post graduate early years and education programmes. Her current research interests are creative learning in both early years and adults in education; children's play; imagination and stories; the early years curriculum and early years pedagogy and practice. Ruksana has a keen interest in cross-discipline teaching and learning methods for early years programmes and is currently undertaking her PhD in making art with early years practitioners.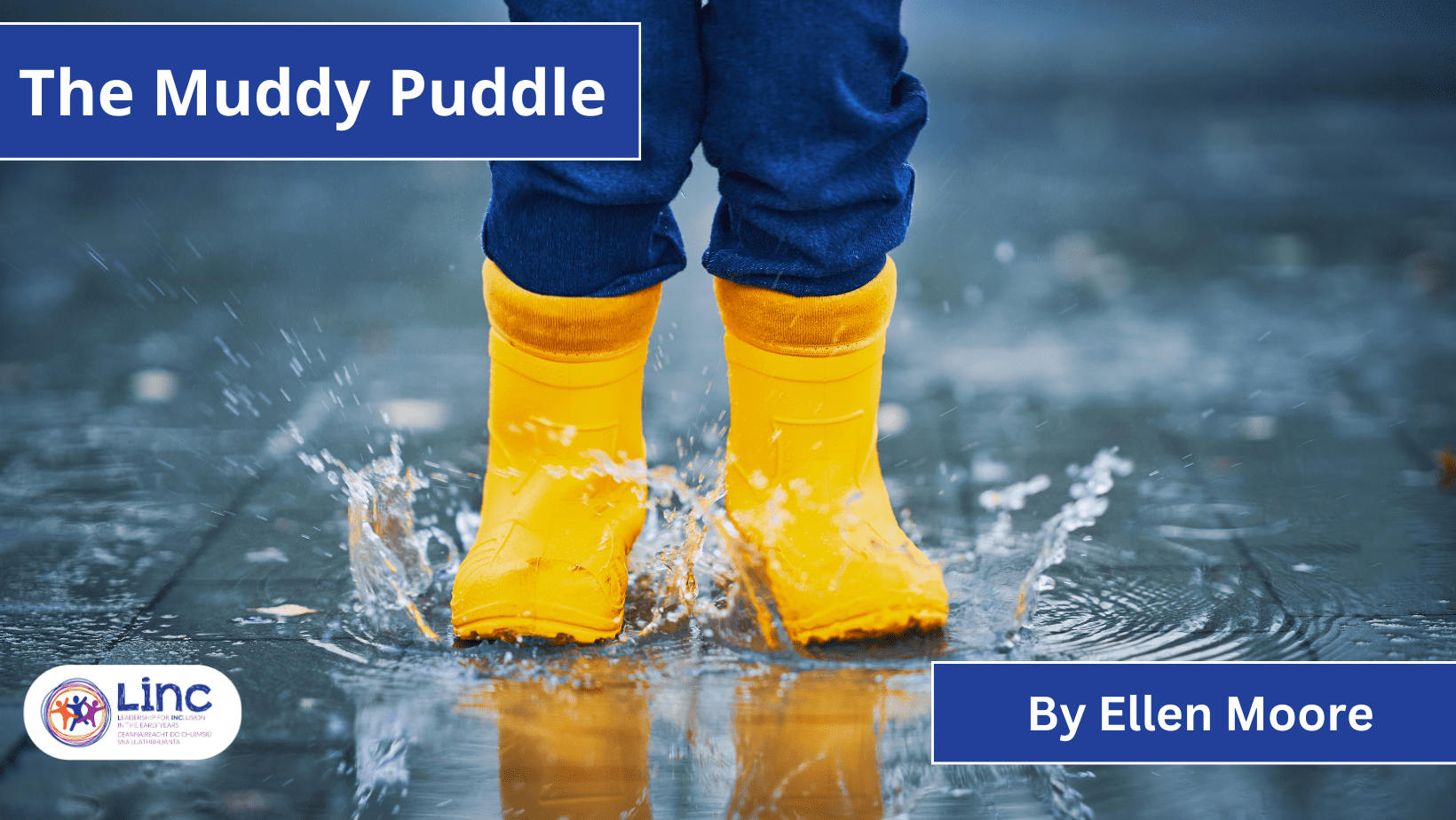 The Muddy Puddle In this edition of the LINC Blog, setting manager Ellen Moore describes how one muddy puddle out the back of her setting became a focal point of fun for the children of her preschool. In the hustle and bustle of the early years it is easy to...
read more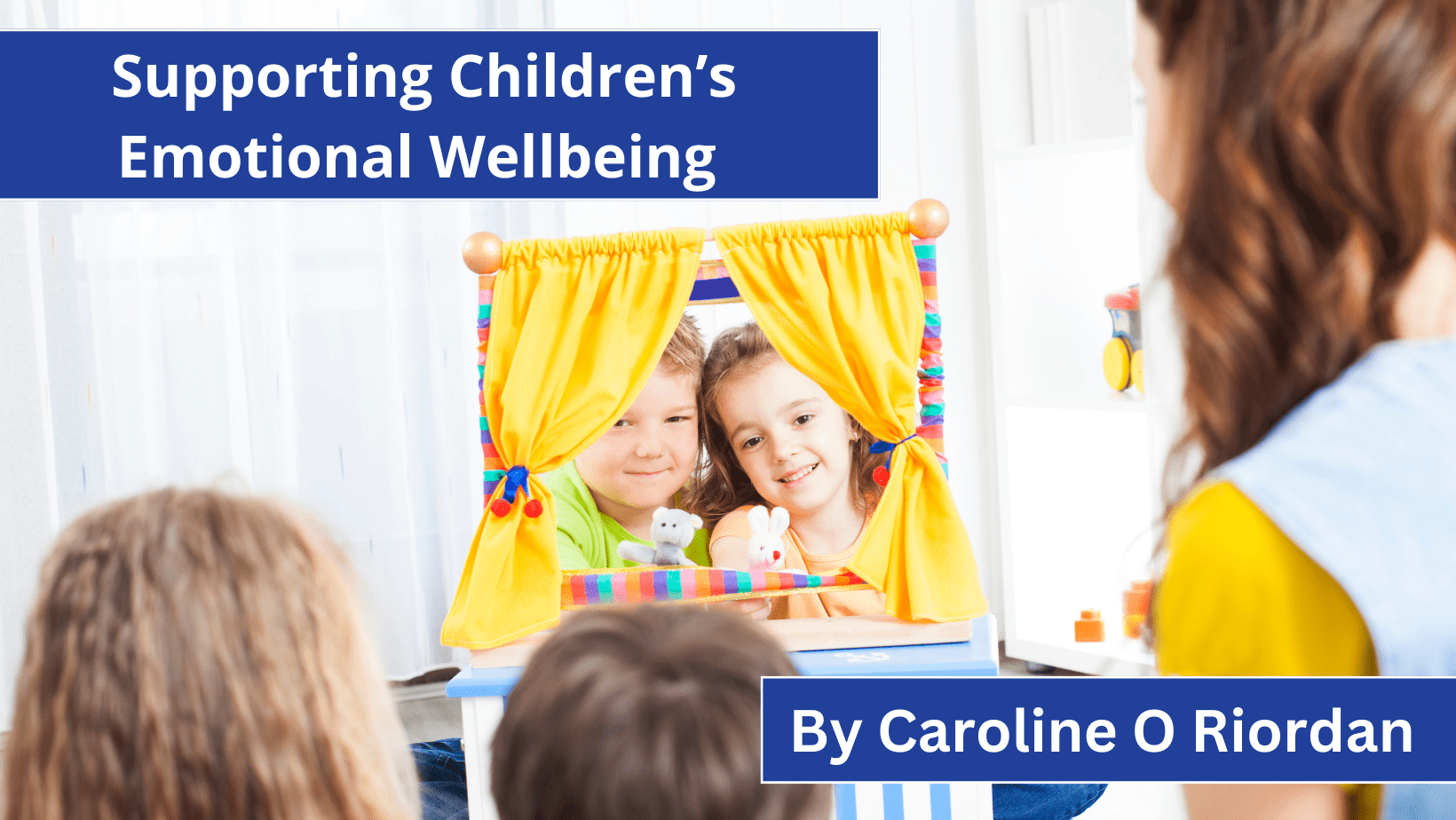 Supporting Children's Emotional Wellbeing In this edition of the LINC Blog, Caroline O'Riordan explores how the key to unlocking a child's full potential lies in nurturing their emotional well-being and as an Early Years Specialist (EYS) with Better Start,...
read more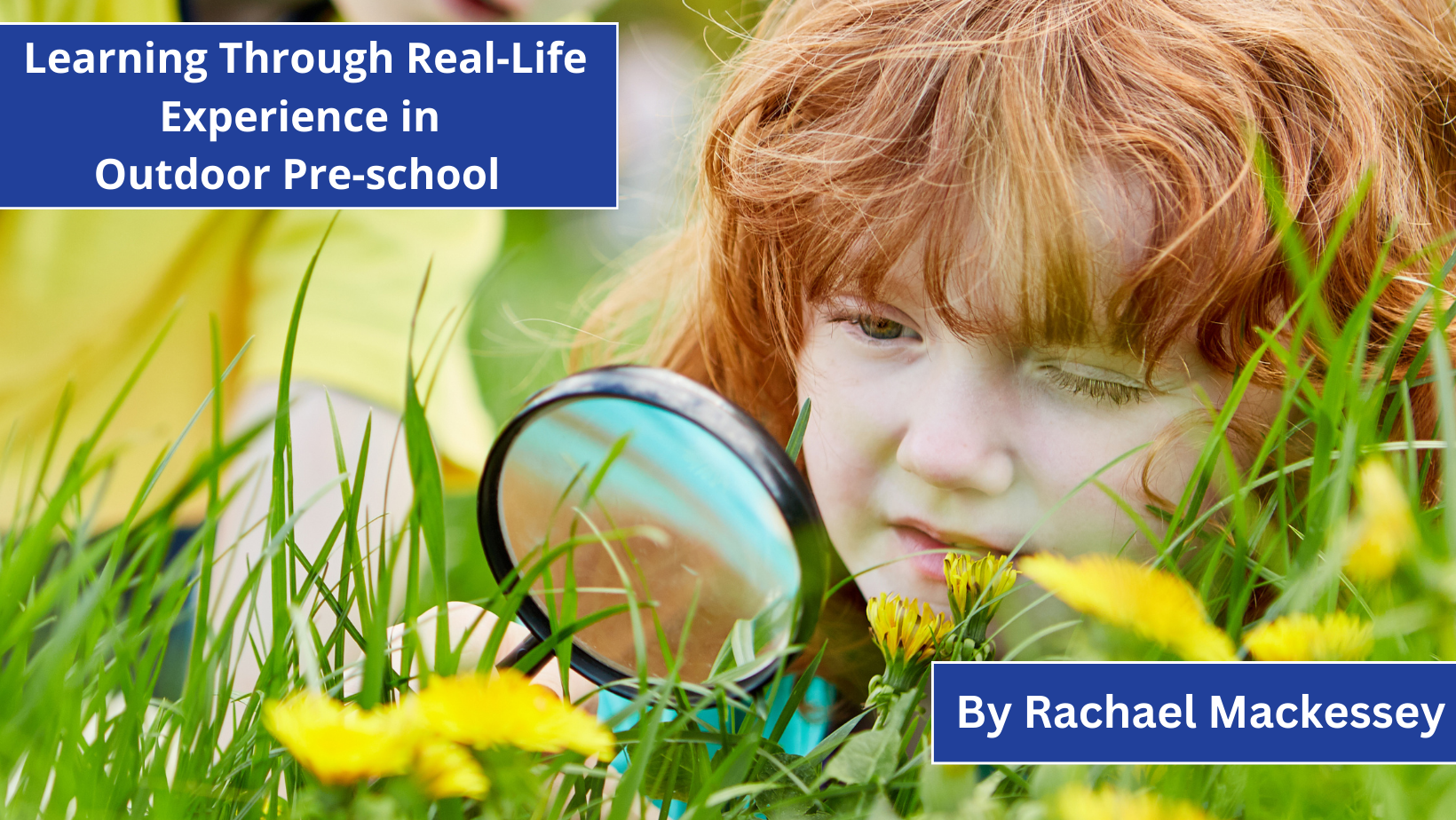 Learning Through Real-Life Experience in Outdoor Pre-school  In this edition of the LINC Blog, LINC Graduate, Racheal Mackessey unveils the transformative journey of learning through real-life experiences in an Outdoor Preschool. Racheal vividly describes how...
read more