Dr. Kathleen Horgan
LINC Module Content Developer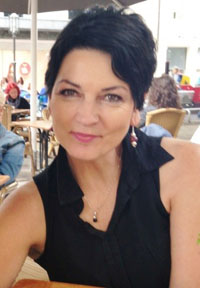 Dr Kathleen Horgan is a member of the Faculty of Education, Mary Immaculate College, University of Limerick. During her early career she worked as a primary teacher with a specialism in early years education. She subsequently held the position of Education Officer with the non-governmental development agency, Trócaire. During this period, she devised curricula and provided professional development for teachers in Ireland and the UK in the areas of social justice education and development education. She also delivered seminars and workshops for teachers in India, Bangladesh, Sri Lanka and Zambia.
Kathleen currently lectures at undergraduate and postgraduate levels on the Bachelor of Education (B.Ed.), BA Early Childhood Care and Education, Professional Masters in Education, and Professional Masters in Educational Leadership programmes. She also supervises students' research at undergraduate, Masters and Ph.D. levels. Kathleen is a consultant placement supervisor for students during their field experiences. In recognition of her contributions to research and teaching, she has been awarded a Government of Ireland Senior Research Scholarship and a National Award for Excellence in Teaching in Higher Education.
Her primary research interests embrace reflective pedagogy, early years education and teacher learning. She has undertaken longitudinal research studies on the evolution of student teachers' personal theories of teaching through undergraduate and induction years. She has published and presented her work nationally and internationally and has collaborated with educational institutions, government agencies and philanthropic organisations at home and abroad.