Extra capitation for settings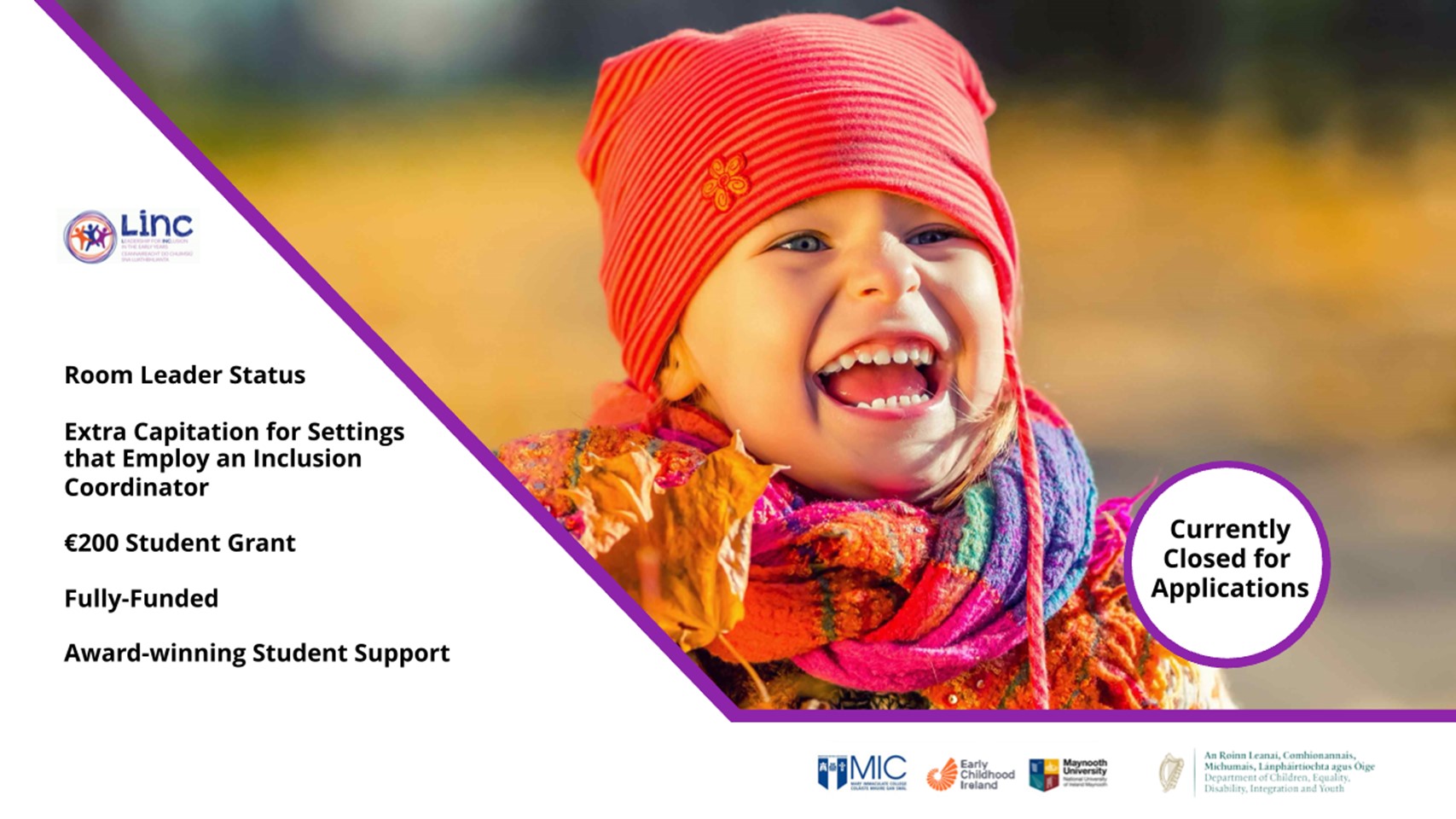 Only Applies to Special Purpose Award
Programme Overview
The  Leadership for INClusion in the Early Years programme, LINC, is a Level 6 Special Purpose Award (Higher Education), that is designed to support the inclusion of all children in the early years. The course is offered for free to people working within Early Learning and Care and is fully funded by the Department of Children, Equality, Disability, Integration and Youth. Once qualified, graduates will perform the role of Inclusion Coordinator within their Early Learning and Care Setting.
The development of the programme is part of a government response to local, national and international demands for high quality education and training leading towards graduate pathways in the combined field of early childhood care and education (ECCE). The programme seeks to address the need for continuing professional development (CPD) in relation to the inclusion of all children.
Online Programme
The programme is delivered online i.e. students watch lessons and interact with the tutors who teach the programme using forums and our online learning platform called Moodle. The programme will be delivered completely online for the 2022/2023 academic year and will provide an equal opportunity for students to avail of this training across Ireland. Students should have access to a reliable internet connection and desktop/laptop computer in order to complete the programme
LINC 2022/2023 will commence in September 2022 and conclude in May 2023.
Multi-Award Winning Programme
The LINC Programme has been the recipient of awards for excellence in education five times, having been shortlisted for 12 awards in total. In 2017, it was awarded an Education Award in the Best Online Learning Experience Category. In 2018 it received the prestigious Jennifer Burke Award for Innovation in Teaching and Learning. In 2019, it was awarded an Education Award for Student Communication and Engagement. In 2020 it was once again voted the Best Online Learning Experience at the Education Awards. This year the programme received a Highly Commended Award from Aontas for it's work in  the area of social inclusion. It is the most up to date training available around the area of inclusion in the early years.
Room Leader Status
On the 21st of August 2018 the programme was recognised as meeting the ECCE Room Leader (Standard Capitation) Status by the Department of Children, Equality, Disability, Integration and Youth, so all LINC Graduates are now eligible to be appointed as a Room Leader. See this link for a list of DCEDIY Early Years Recognised Qualifications.
Programme Structure
The LINC programme comprises 6 modules delivered over 2 semesters (autumn and spring) and amounting to 60 credits (ECTS). Students will be required to engage weekly with a range of reflective activities, videos and discussion forums. Each module will have one live online session with your assigned tutor and these will be recorded and made available should you not be able to attend. The table provides a summary of module titles, their associated European credit transfers (ECTS) and the semester in which they will be delivered.
An online mentoring visit is provided to support students professional learning.
Assessments include: written assignments, multiple-choice quizzes, and the development of practical materials. Assessments will focus on linking practical knowledge of working in ECCE settings to the
module content.
The programme is embedded in Aistear – the Early Childhood Curriculum Framework and Síolta, the National Quality Framework within the ECCE field.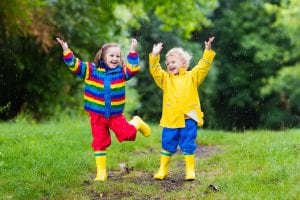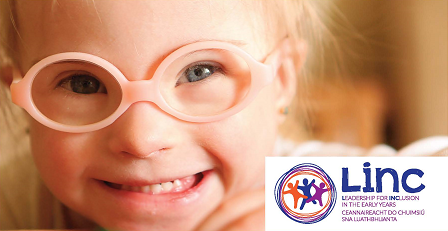 | | | |
| --- | --- | --- |
| Module Title (credits) | Semester | Module Outline |
| Inclusion in Early Years Settings: Concepts and Strategies (12 ECTS) | Autumn | View Here |
| Child Development (6 ECTS) | Autumn | View Here |
| Promoting Collaborative Practice for Inclusion in Early Childhood Care and Education (12 ECTS) | Spring | View Here |
| Curriculum for Inclusion (6 ECTS) | Spring | View Here |
| Leadership for Inclusion (12 ECTS) | Spring | View Here |
| Portfolio Module (12 ECTS) | Autumn/Spring | View Here |
Online Classroom Sessions (Saturdays)

17%

17%

Synchronous Online Learning (Online Chat Tutorials)

8%

8%

Asynchronous Online Learning (Online Lectures & Activities)

75%

75%
My experience with the LINC programme has been very positive and enjoyable. I have found the online learning system very easy to use. The course content has been very interesting and quite manageable in my busy lifestyle, and has brought lots of new ideas to improve inclusion in my service. By training as an Inclusion Co-Ordinator I have also added to the quality of my service for families to benefit from in the future.
The programme is based on a online model of delivery (i.e. online learning and online classroom sessions), addressing the flexible learning requirements of the ECCE sector. Each of the six modules will have an online session. An online orientation session will be provided to introduce students to the LINC Programme.
Students will participate in synchronous/asynchronous online activities and discussions, which fosters autonomous and collaborative learning:
Asynchronous online learning – this is designed to enable students to log onto the e-learning platform at any time that suits them, taking account of their work, family and other commitments. This learning will include online lectures and learning activities which students should complete each week at a time that suits them.
There will also be synchronous online learning involving participation in online chats which will require students and tutors to be online at the same time. This element of learning enables students to engage in discussions, ask questions and seek clarification in real time.
For module and content dates see our academic calendar 2022/2023 here.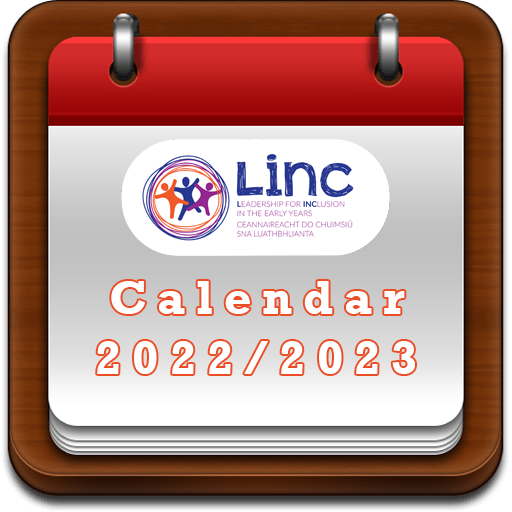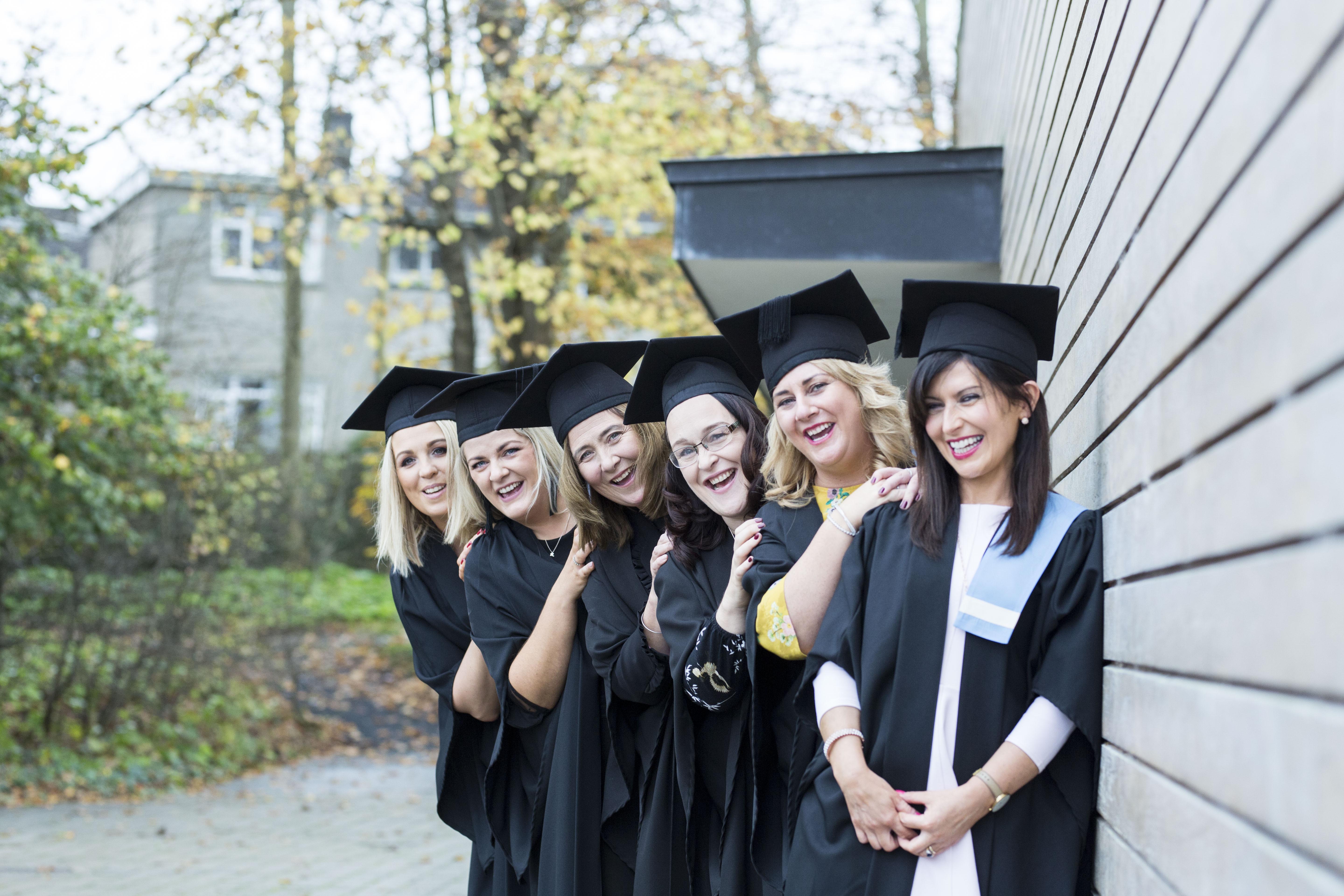 FURTHER TRAINING AND EDUCATION
Early Childhood Ireland, Mary Immaculate College (MIC) and Maynooth University (MU) are actively committed to research in the area of early years education and special education. MIC and MU-Froebel Dept. are in a position to facilitate students to progress on the National Framework of Qualifications (NFQ) through entry into higher education early childhood care and education (ECCE) programmes at Levels 7 and 8 on the NFQ.
In order to assist graduates progress to further education, a document detailing the credit structure of the LINC Programme has been published. This document explores the differences between Further Education & Training (FET) Credits and European Credit Transfer System (ECTS) credits, and explains the nature of the workload completed by LINC Graduates. Download the document here.