The Leadership for Inclusion in the Early Years programme is fully funded by the Department of Children and Youth Affairs. 
EXTRA CAPITATION FOR SETTINGS
Early years settings that employ an Inclusion Coordinator (INCO) who has graduated from LINC will receive an extra €2 per week in capitation per ECCE-eligible child in a pre-school room, where the child is on an ECCE/CCS/TEC programme.
€200 GRANT FOR EXPENSES INCURRED
There is a €200 grant available for everyone who takes part in the course to cover expenses.
An Innovative Programme
LINC is a higher education blended-learning programme designed to facilitate early years' educators to promote the inclusion of children with additional needs. After completing the programme, graduates will carry out the role of Inclusion Coordinator.
Eligibility & Exemptions
Setting with a pre-school room that is contracted for ECCE/TEC/CCS can nominate an employee for LINC. The nominee must have a full Level 5 Award or higher in a relevant discipline. Some students may be eligible for exemptions from two modules.
My experience with the LINC programme has been very positive and enjoyable. I have found the online learning system very easy to use. The course content has been very interesting and quite manageable in my busy lifestyle, and has brought lots of new ideas to improve inclusion in my service. By training as an Inclusion Co-Ordinator I have also added to the quality of my service for families to benefit from in the future.
– Yvonne O'Keeffe, LINC 2016/17
I am delighted that I had the opportunity to participate in LINC. It has really given me a new insight and energy to continue to provide an inclusive culture in my setting. The blended-learning process is flexible and allowed me to learn when and where it suited me, which as a practitioner and busy parent, is essential. The lessons are well-planned and organised, and the content very relevant and up-to-date. I particularly enjoy how the theory and examples from practice are combined. Tutors and staff are extremely supportive and informative. I will carry all that I have learned through both my professional and personal life.
– Leonora Herlihy, LINC 2016/17
Despite no experience in on-line learning, I find navigating my way around Moodle, the online learning system, to be really manageable. The course content is really interesting, relevant and meaningful to our everyday practices. Engaging with the LINC programme has given me new confidence in my own practice; a greater understanding of Aistear; and reassurance that I am providing an inclusive service, which has now been enhanced by changes implemented as a result of partaking in this learning opportunity. Our tutor has been really supportive and this experience has been of great benefit to me, my service, my staff and, of course, the children and their families.
– Caroline O' Connor Coleman, LINC 2016/17
The course is going incredibly well and to date is most enjoyable and beneficial. The tutor is very helpful and informative and I have certainly gained more knowledge since starting LINC. I have also implemented much of the course content in my setting and the children and their families are benefiting from this.
– Alison Leeson, LINC 2016/17
I am enjoying the LINC programme; I think it covers everything. It offers great support from IT, the ability to learn at a time suitable to my lifestyle, and a wonderful tutor. I think that the modules are very relevant to my service, which makes me more enthusiastic about incorporating my learning into my preschool.
– Mary Diamond, LINC 2016/17
LINC Consortium
LINC is being offered by a consortium, led by Mary Immaculate College, and including Early Childhood Ireland and Maynooth University – The Froebel Department of Primary and Early Childhood Education.
Our People
Meet our nationwide programme implementation team, our programme developers and our steering group, with each team member bringing their unique experience and expertise to the programme.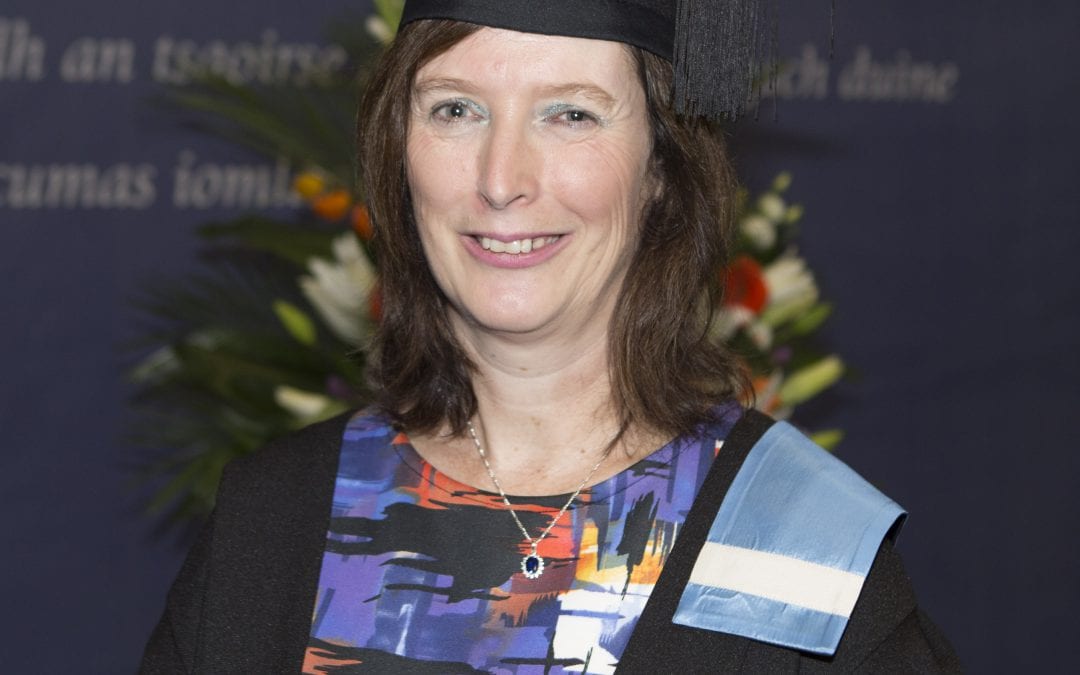 Mary Helen O'Brien, a childcare professional with over 20 years' experience and owner/manager of the Mega Kids Childcare facility in Murroe, Co Limerick, took some time out to tell us about her LINC Programme Experience Mary started the business in 1998, working from...
read more
LINC Graduation Video 2017