Welcome to the LINC Programme website.
The LINC Consortium is proud to offer two inclusive education programmes;
the multi-award winning LINC Programme and the LINC+ CPD Programme for graduates of LINC.
Find out more below.
The LINC Consortium Offers Two Inclusive Education Programmes
For people working in the Early Years in Ireland. Become an INclusion COordinator (INCO) with the LINC Programme.
For graduates of the LINC Programme (INCOs). Continue to learn with the LINC+ CPD Programme.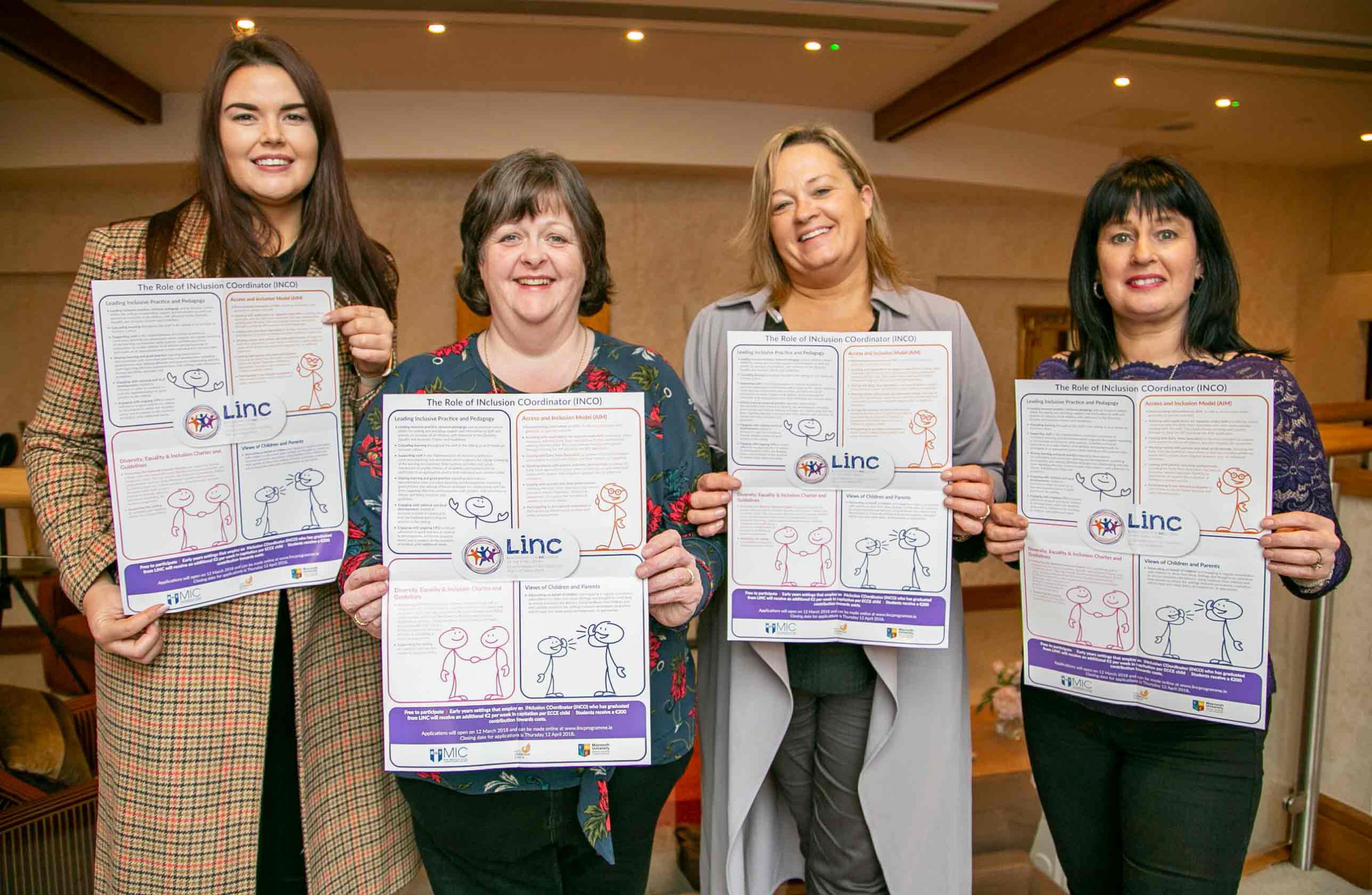 Become an Inclusion CoOrdinator (INCO) with the LINC Programme
The Leadership for INClusion in the Early Years programme, LINC, is a Level 6 Special Purpose Award (Higher Education). The programme is designed to enhance the inclusion of all children in Early Learning and Care (ELC) settings through the development of the role of Inclusion CoOrdinator (INCO).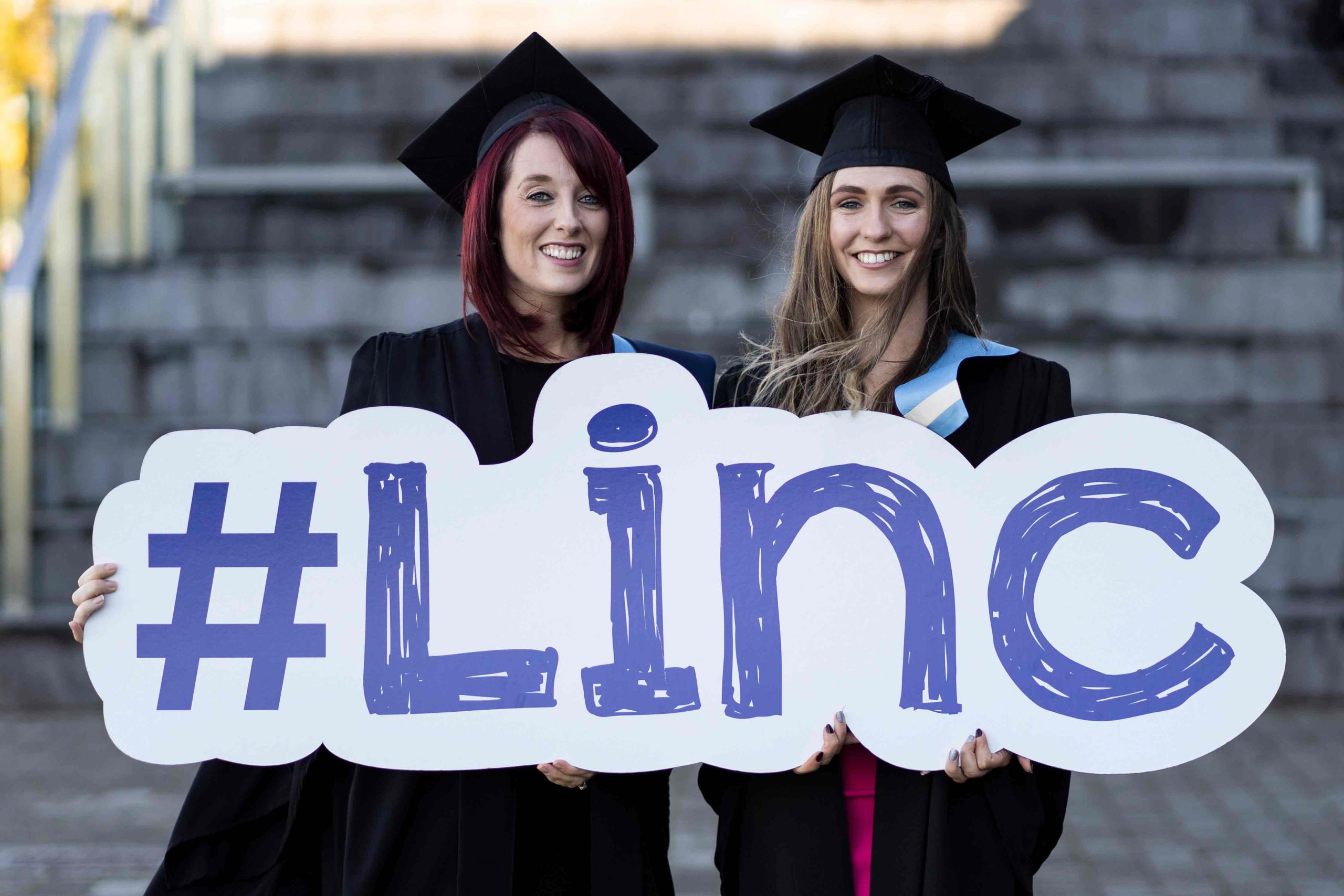 Eligibility & Exemptions for the LINC Programme
Settings with a pre-school room that is contracted for ECCE/TEC/CCSP can nominate an employee for LINC. Applicants must have the minimum qualifications to work in an Early Learning & Care Setting, in accordance with the DCEDIY's Early Years Recognised Qualification Listing. Some students may be eligible for exemptions from two modules.
The Role of the INclusion COordinator
The Role of the INclusion COordinator (INCO)
Download or Print the Role of the INclusion COordinator
Thank you so much for providing this fantastic course. It has been invaluable to me personally and I have used my learning in my setting and each parent, child and staff have benefitted from this course
– Linc Graduate 2021/2022
I learned so much from participating in the CPD. I could share my learning to date with other early years educators and get new perspectives and ideas."
– LINC+ Graduate 2021/2022
"The modules were very well put together, there was a great flow to the content and the additional reading was very informative and the inclusion of range of media was very engaging".
– LINC+ Participant 2022
"Thank you for giving me this opportunity to partake in this very rewarding programme. I recall a good few years ago how I did not feel confident when a child enrolled in my setting with an additional need, I did not want to let that child or family down. Now with the skills and knowledge gained from this course, I feel more assured that I can create a warm and supportive environment for children in my care who have additional needs and for all children. Thank you for this journey.".
– LINC Graduate 2019/2020
"Thank you I really enjoyed the LINC programme. It had been 16 years since I completed my level 5 and I was so worried I would not be able to complete the course; but the tutors were very helpful and everything was explained really well. I have grown so much since completing LINC in my profession, it has opened my eyes up to things I didn't think were possible in the early years and I have grown in confidence as a practitioner since I completed this programme."
– LINC Graduate 2019/2020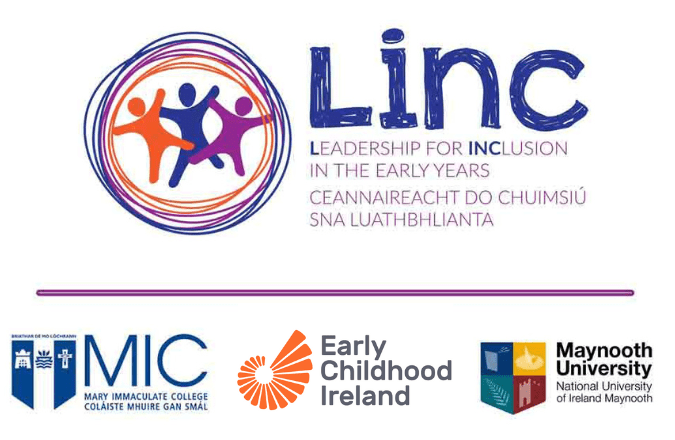 LINC Consortium
LINC is being offered by a consortium, led by Mary Immaculate College, and including Early Childhood Ireland and Maynooth University – The Froebel Department of Primary and Early Childhood Education.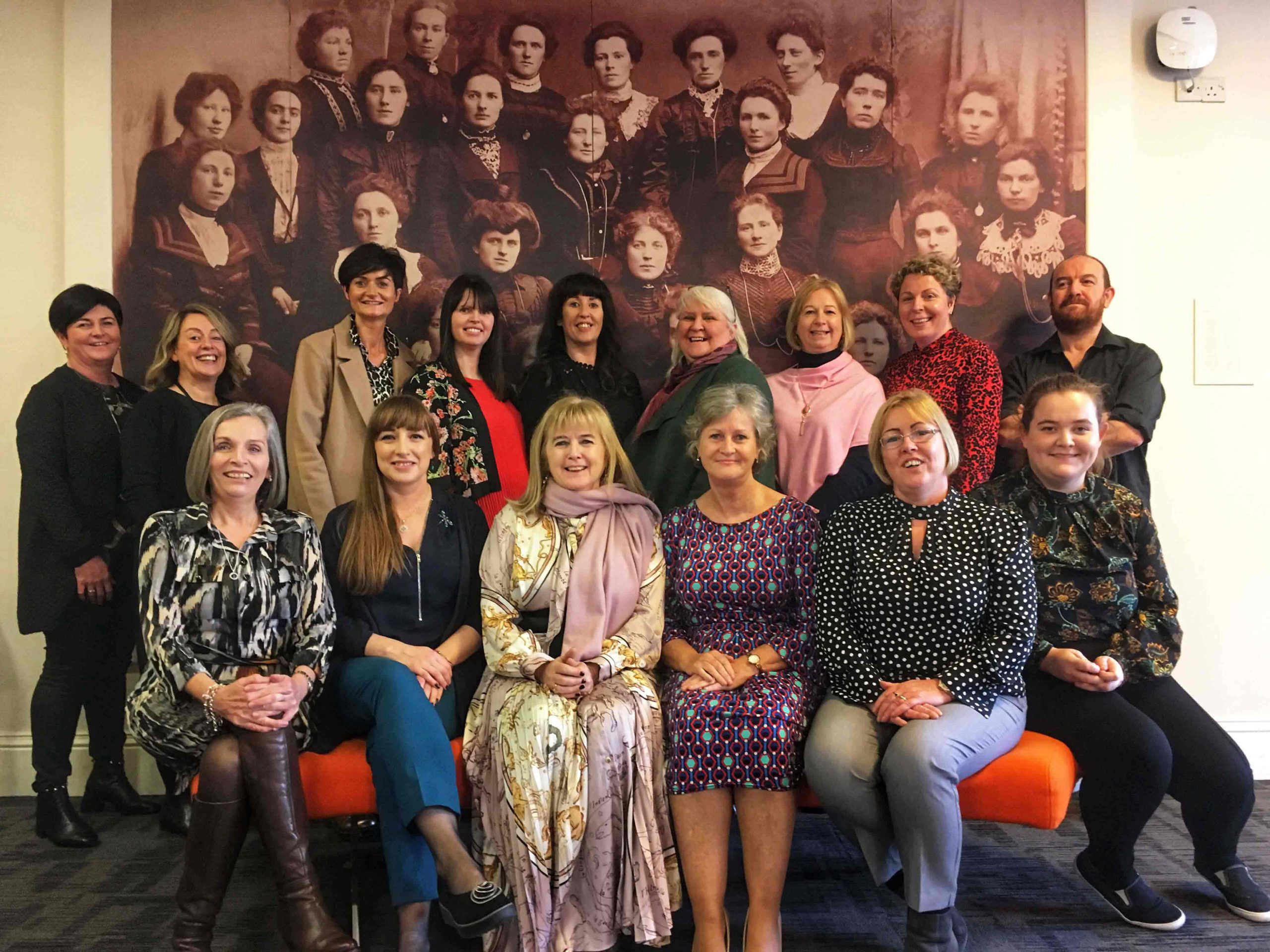 Meet the Team
The LINC programme team is responsible for implementing LINC. It includes a National Director, Support Team, ICT Support, Educational Technologist and the Tutors that deliver the programme.
Subscribe to our Newsletter
By signing up to this newsletter you will receive information about:
Updates on progression routes and CPD courses.
Useful tips on best practices within early years' settings.
News about conference and events that LINC maybe involved with.
Stories about LINC graduates working within the field.
Early Years Sector news and policy updates.
You can change your mind at any time by clicking the unsubscribe link in the footer of any email you receive from us, or by contacting us at linc@mic.ul.ie.
We will treat your information with respect. For more information about our privacy practices see our Privacy and Cookies Statement.
By clicking on the "Subscribe" button opposite you are giving your consent to the LINC Programme to send you its newsletter.